Alumni Behind the Scenes: Godzilla: King of the Monsters
There's a reason why you should let sleeping monsters lie. In the case of Godzilla: King of the Monsters, however, there is a very pressing and apparent need to get the King back on the road.
And it wouldn't have been possible without the help of our Academy of Art University alumni. Congratulations and kudos for your contribution in bringing this monster-sized blockbuster to life!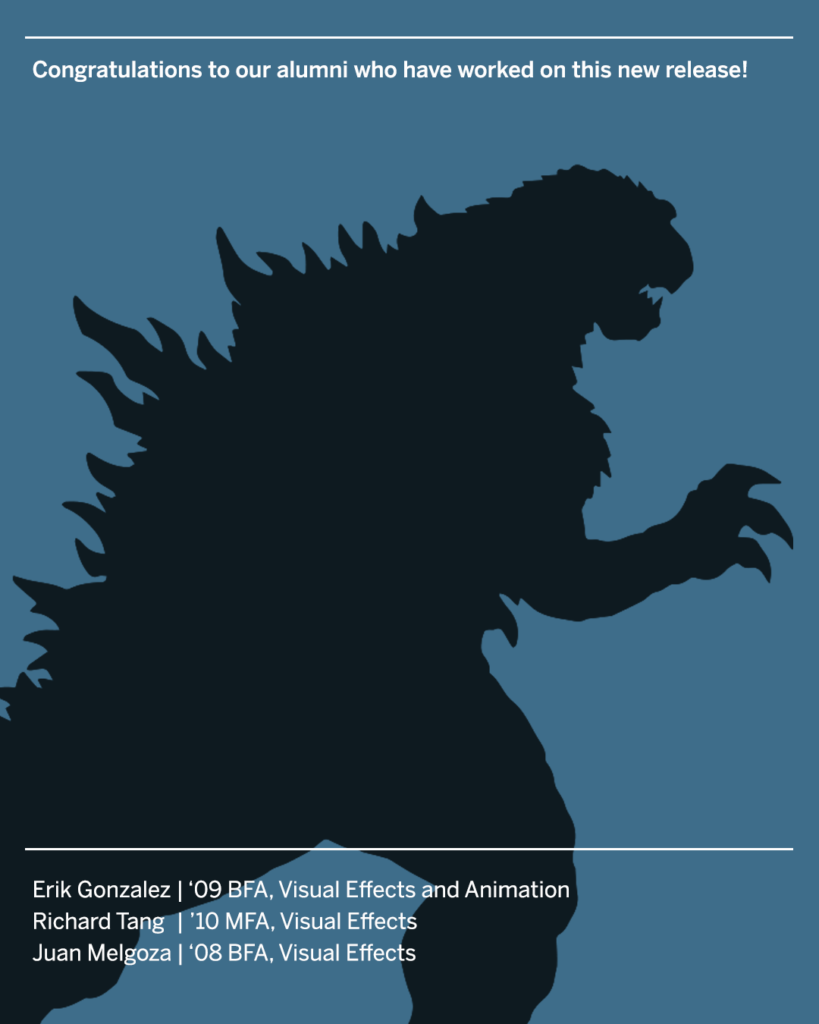 Godzilla: King of the Monsters opens today in theaters! Catch the movie and see if this mighty giant can take on monster enemies Mothra, Rodan, and the ultimate face-off against King Ghidorah.
---
Do you want to be a part of a blockbuster movie production too? Academy of Art University has wide scope of art & design programs that can help you get a leg up in the industries of animation, visual development, graphic design, and even filmmaking–and that's just naming a few.
Request for more information or apply now! An admissions representative will be ready to assist you.