What You Can Expect From a Fine Arts Degree Program
Thinking about attending a fine arts school? You're in good company. According to a survey by a national arts advocacy organization, there are more than 1.4 million working artists in the U.S.
Of those, a sizable number are fine arts degree graduates. And of course, fine arts degree grads work in unrelated sectors as well.
But what exactly can you do with a fine arts degree? More than that, what is considered "fine arts"? You might already have a fixed impression of what "fine arts" entails, but the field is most likely much broader than you think.
To give you an idea of what to expect in fine arts school, we've created a helpful, easy-to-read overview.
A Broad Range of Fine Arts Majors
The fine arts are about much more than painting. In fact, the term "fine arts" applies to sculpting, drawing, printmaking, and more in between. At art schools like Academy of Art University, you'll be able to focus on an area that you find most compelling.
Painting
When you think of painting, you might think of Renaissance-style portraits or still life. But do you think about surrealism, impressionism, the Pop Art movement, and so on?
Students with a concentration in painting gain a solid grasp of the fundamentals and work with a variety of materials. They also go on to explore their unique styles, just as School of Fine Art student Chanoh Heo did by combining painting with neon lighting.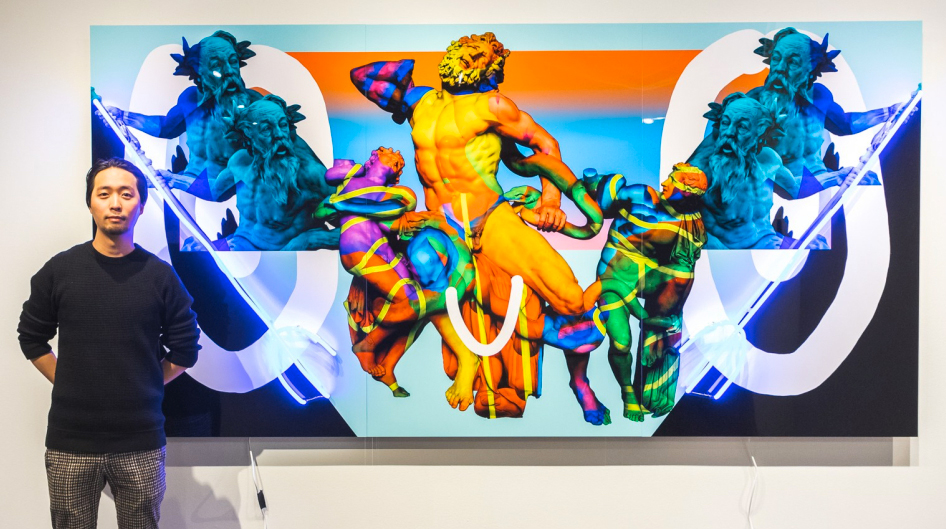 Sculpture
As a sculpture major, you learn traditional skills alongside contemporary ones, creating figure and non-figurative works of art.
If you'd like to create classical busts, just as online student Stephen Bouska did, plenty of classes will allow you to do that. If your style is more jarring and surreal, you can do that too. And if you're a fan of the abstract—go for it!
After all, with students of different backgrounds, who have different goals, ideas, and aesthetics, sculpture is much more diverse in form than you might think.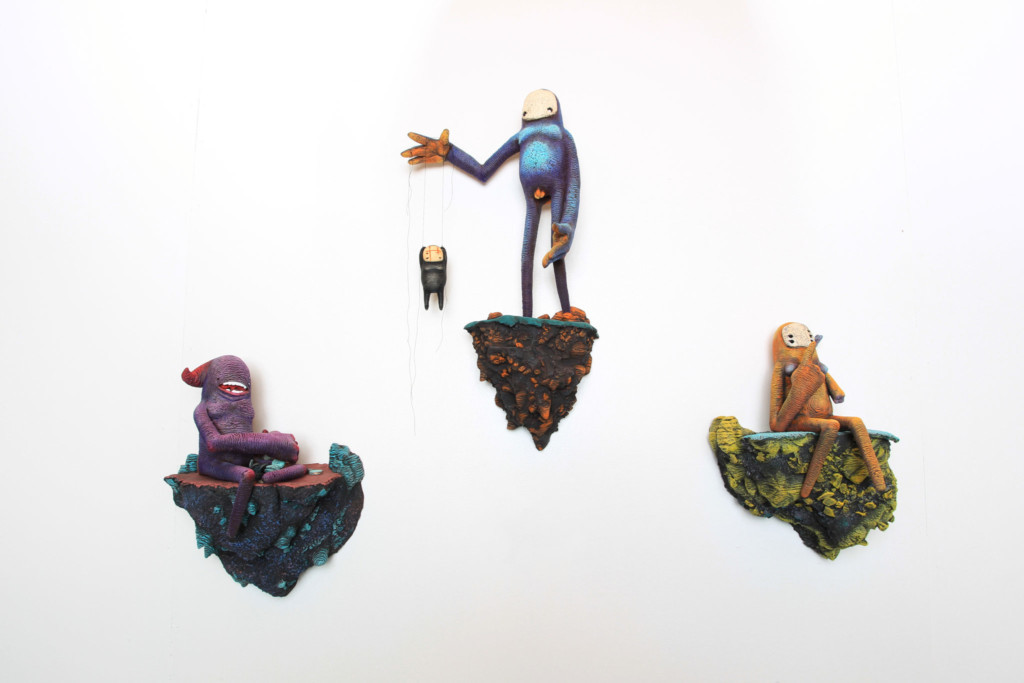 Printmaking
Besides painting and sculpture, you might not know what else a fine arts degree program offers.
One area of focus, printmaking, is often overlooked. Printmaking students study a wide range of techniques, such as lithography, relief painting, and silkscreen printing.
Famous artists known for their printmaking include Andy Warhol and Corita Kent. You might also know of the iconic Great Wave off Kanagawa by Katsushika Hokusai.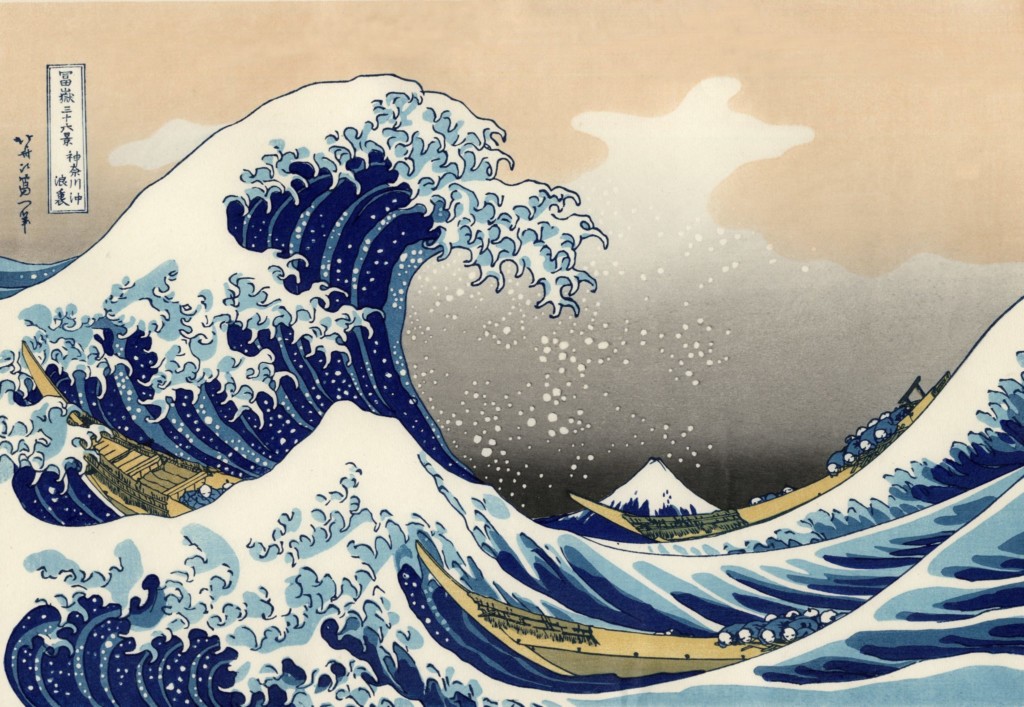 Calligraphy and Book Arts
Calligraphy and letterform students learn about typography, the history of type, and the art of hand lettering. While calligraphy is not typically offered as a major, calligraphy and letterform classes teach important principles of design that can supplement graphic design and illustration skills.
Similarly, book arts are not typically offered as a major. However, learning the art of box-making and how to hand-bind books can inspire unique installation art, sculptures, and more.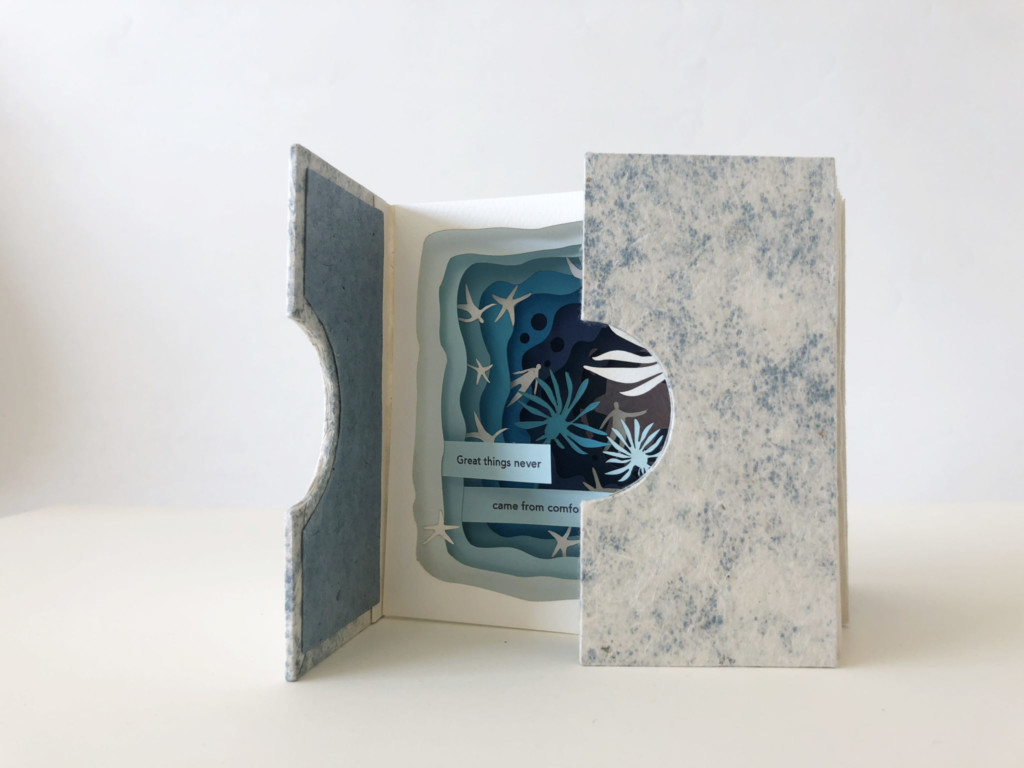 An Equally Wide Range of Career Trajectories
Naturally, the above are just a few of the dozens of fine arts options out there. If you didn't have the chance to explore everything through high school electives, a fine arts degree program is a great place to start.
Given the wide range of fine arts specialties out there, it makes sense that fine arts graduates go on to work in many different industries. For example, fine arts degree holders can work at schools, non-profit organizations, and Fortune 500 companies, to name a few.
Calligraphers often end up on graphic design teams to create book covers, posters, promotional materials, and more. Printmakers might design T-shirts and postcards, while others decide to become teachers. Painters and sculptors go into in marketing, education, social sciences, and countless other areas—some directly related to their degrees, some not.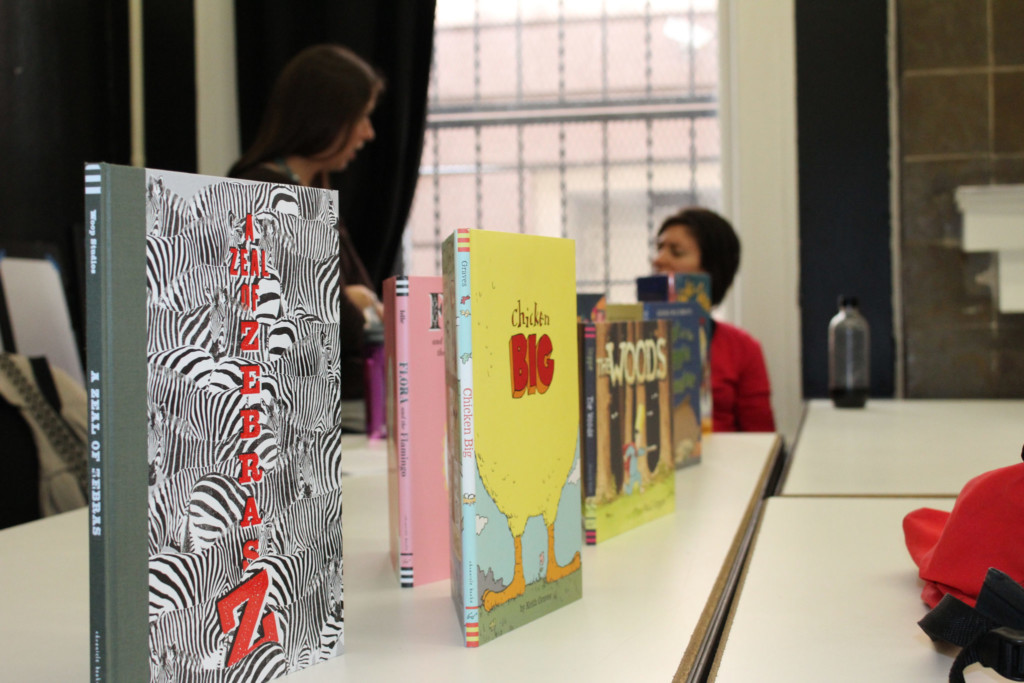 According to the Bureau of Labor Statistics, fine arts careers are increasing at 6% per year, on par with other fields. A fine arts degree typically includes a broad liberal arts base that serves you invaluably, whether you end up illustrating children's books or teaching art at a local college.
All in all, fine arts graduates harbor an appreciation for beauty that's as crucial as it's ever been.
Earning a Postgraduate Fine Arts Degree
Fine arts students who wish to dig deeper into their field often choose to pursue a postgraduate fine arts degree as well.
Postgrad fine arts degrees don't necessarily mirror your undergraduate degree, though they can. Grad school allows you to study something completely different than what you studied in undergrad, if that's what you want.
Moreover, you'll be able to dive deeper into a specific area of focus. And that's merely one benefit of pursuing graduate studies.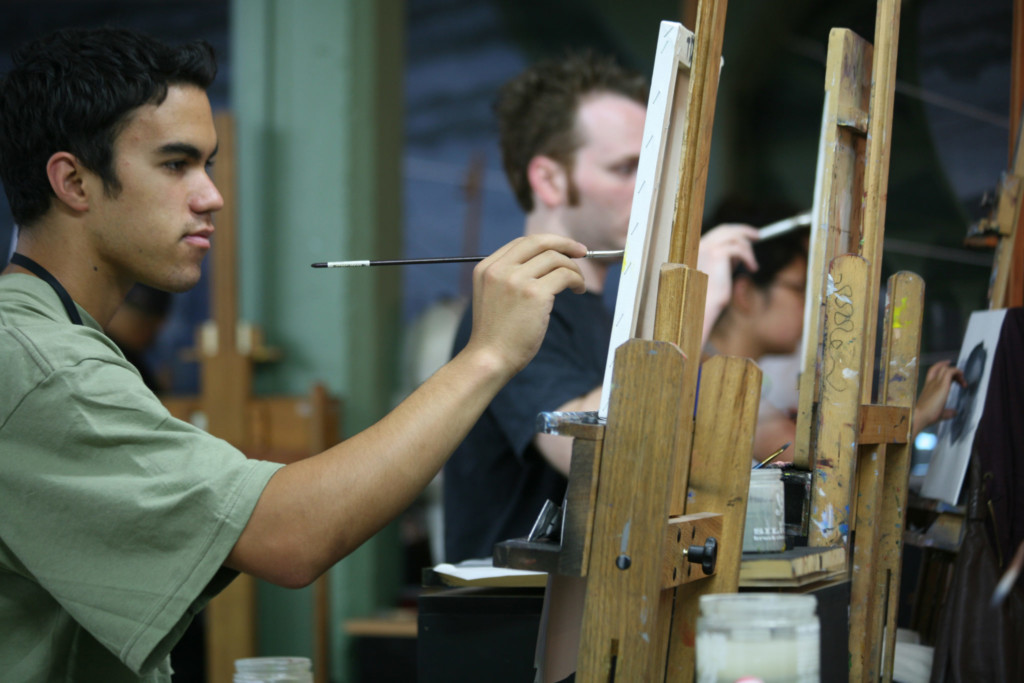 Not sure a fine arts degree is right for you? Academy of Art University gets it. That's why we work hard to connect you with our faculty and alumni—people who've walked the paths you're considering, and who can give you an idea of what to expect in your next four years and in the lifetime after that.
Find out more by requesting information today.
---
Header image courtesy of Chanoh Heo