Technology and Multimedia Communications: The Rise of the Drones
Drone technology is changing the face of communications quickly, and countless industries, including universities are capitalizing on the possibilities.
In real estate, developers are using drones to show investors potential property sites for their new building. In film, drones are capturing images that were once only fantasies for a director. In agriculture, drones are used to survey the state of crops across miles of farmland.
See why this is such an exciting field, and how the Academy of Art University is giving its students a leg up on their careers using drones?
Why Drones?
Drones have evolved in the past few years to become exceptionally versatile across practically every industry. While the inherent technology may be similar no matter the device, specialty drones are being engineered to fit a wide variety of needs.
Want to order a bottle of champagne from a swanky rooftop bar without exiting your cozy cabana? A drone can bring that to you. Want to maneuver your drone through a challenging obstacle course to capture the perfect photograph of a submerging whale fluke? A drone can do that too.
A Shift in Multimedia Communications
From local TV news stations to mega-blockbusters, multimedia communications are abandoning expensive helicopters for the more cost-effective drone. No longer do employees have to spend hours setting up cranes to mount a camera in the air.
These devices aren't just good for the production's budget though, it's also better for employee safety. A drone is unmanned, so if there's an accident in the air, only the equipment is harmed. The crew can stay on solid ground until they're ready to leave for the day.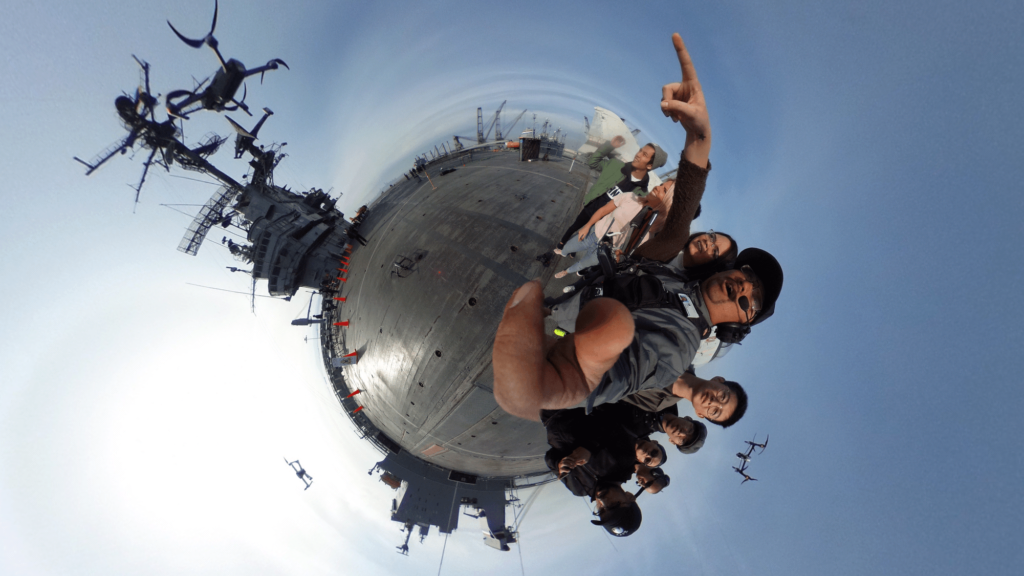 Taking Flight
What happens when you can travel the way a drone travels? Soaring across the sky, you get the sensation that you're staring down at a story unfolding in front of your eyes. Imagine how much more powerful a message will feel when viewers can absorb it a new way.
An insurance company may not be able to send trained inspectors to every home to examine their property for rooftop damage, but they can send a drone to see the extent of the issue. A film doesn't have to narrate the progression of events when you can see the cause and effect of each new action in the story.
Learning the Trade
Drones are undoubtedly useful tools for multimedia communications majors, but you first need to understand the technology behind it if you want to take advantage of them. The laws for drones are different for every neighborhood, and you may need to obtain special permits before filming.
You'll also need to learn how to fly them over and around everything from street lamps to skyscrapers. If you're in a crowded area, it can take some skilled handling to capture the footage without endangering the drone. Imagine how in demand your skills will be once you master that.
Drones in the Curriculum
Academy of Art's School of Communications & Media Technologies offers a drone production class to give students a better understanding of how drones can influence their future. The Academy's curriculum enables the students to see just how sophisticated drone technology has become by providing drones from DJI, the largest manufacturer in the entire industry,
With an emphasis on continuity, production value, and storytelling, students first learn how to pilot drones in a carefully calibrated environment. Then they get to test their skills in a more challenging one.
The program under the School of Communication also prepares students for federal certification and makes them qualified for employment as a cinematographer or aerojournalist.
Before students can enjoy all of those professional perks, however, they must first pass this class. Check out this video on Academy students' midterms for the drones below. See if that isn't the coolest midterms ever.
---
Request for more information if you want to know more about the drones curriculum offered by the Academy. Apply now if you're all set to start your path to becoming a multimedia specialist.