Alumni Behind the Scenes: Star Wars: The Rise of Skywalker
The Force not only brought the protagonists together, it also brought our alumni together to present the last finale in the 42 year old saga.
42 years, 8 episodes, and three trilogies later, the iconic franchise is finally coming to a close. As tons of Star Wars fans embrace the bittersweet ending of the saga, we also celebrate our alumni's incredible contributions to the final movie.
Set a year after The Last Jedi, the Resistance is out to face the First Order for the final battle. The combat between the two forces will result in the reclamation of the galaxy. The last movie will feature our favorite robots, classic light saber fights, and a posthumous appearance of the beloved Carrie Fisher.
Star Wars: The Rise of Skywalker is available in all theaters today! Grab your tickets and watch the battle unfold this weekend. And, congratulations to all of the amazing alumni for their great work in the finale!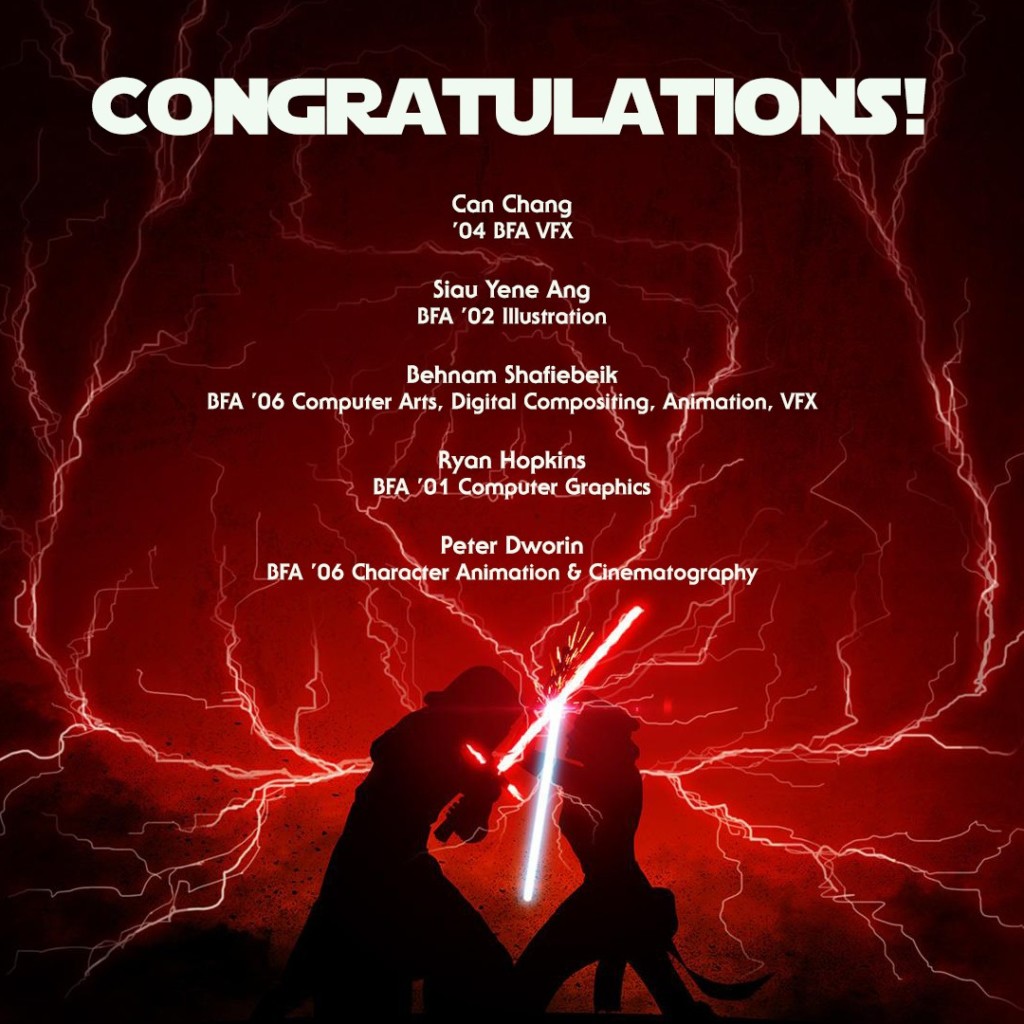 ---
Always wanted to be part of the animation and visual effects field? Request information to speak with a representative or apply now if you're ready to join the top 10 animation school in the world!