Beyond Campus Life: Spring Break To-Dos
Time flies when you're having fun—or when you're busy. Campus life at Academy of Art University has been hectic these past three months, with the sports season in full swing, Lunar New Year festivities, numerous club activities like ESports competitions, and much more. In short, we're about due for a break!
And so is the rest of the country. From March 24th to 29th, the Academy will join many other schools on Spring Break. While this is your chance to recharge, it's also your chance to enjoy San Francisco living, whether you're an Academy student or not.
So make plans to visit San Francisco, because here are your Spring Break must-dos, with entertainment at the top and pesky, unavoidable responsibilities at the bottom.
Capes, Cowls, and Cinema
From historic venues like the Roxie to an avalanche of AMC and Cinemark outposts, San Francisco has no shortage of silver screens. This bodes well for you, because Hollywood has no shortage of must-watch superhero movies!
For one, Captain Marvel takes the stage just in time for the big showdown in the upcoming Avengers: Endgame. She's beauty, she's grace, and as the star of Marvel's first woman-led blockbuster, she'll also punch you in the face. If you haven't already watched this milestone movie, now is better than never.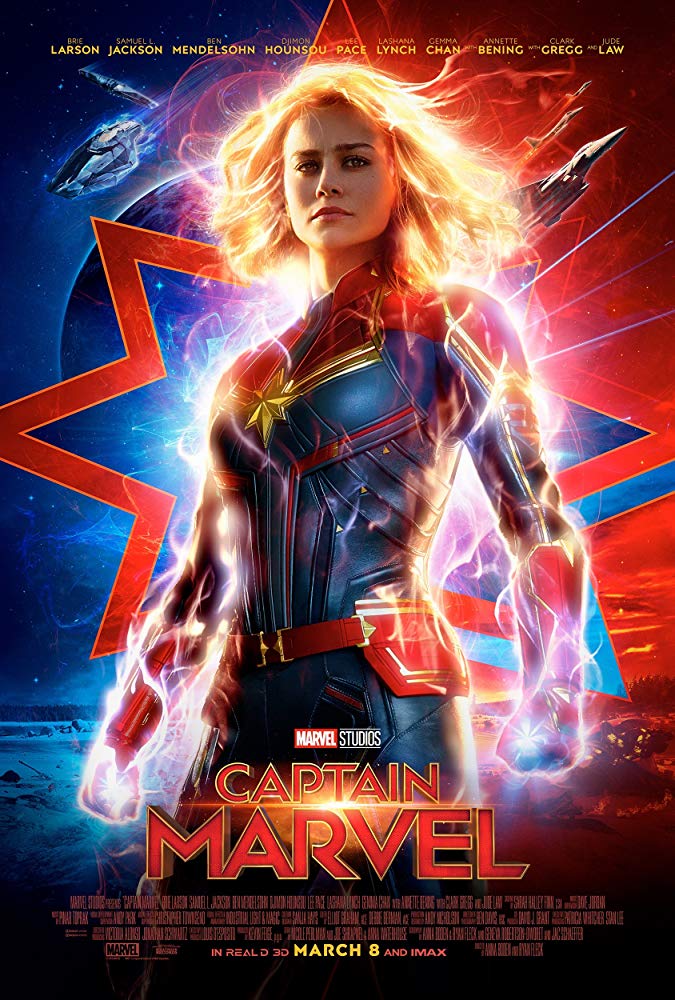 Meanwhile, like Aquaman, DC's next installment breaks from their grim and gritty track record. Shazam! provides an unconventional twist on your typical growing-up story—complete with Flynn Rider from Tangled in a muscle suit. This fun feature film hits theaters on April 5th, so mark your calendars.
Of course, that's not all. Stay updated on super-powered shenanigans with Hellboy on April 12th and Avengers: Endgame on April 26th!
Celebrating Spring in the City
'Tis the season of allergies, but also rebirth, renewal, and a ton of annual events. From parades and costumed races to film festivals and classic Easter festivities, San Francisco living just got a whole lot livelier. Experience the excitement for yourself with this helpful list of some of San Francisco's biggest springtime attractions.
But Wait, Duty Calls
Unfortunately, Spring Break isn't just about fun and games. It's also about everything you put on the backburner while you focused on school and campus life.
Joy.
Planning Ahead in High School: A Summertime Solution
As summer stretches on, you might find yourself with less to do than you thought. If you're a high school student, avoid summertime boredom by signing up for the Academy's Summer Pre-College Art Experience (PCAE).
This four to six week program across our many art and design disciplines is offered at no tuition charge. You also get to earn scholarship dollars toward your future undergraduate studies at the Academy at the same time. Hop on this opportunity while you still can, because there aren't many out there like it!
Planning Ahead in College: Benefits to Being a Rookie
It's tough to be an industry rookie. Between working toward your art degree, trying to get your work noticed by recruiters, and surviving midterms, you can be pretty scarce on time.
So take a moment during Spring Break to check out the Rookie Awards 2019, because this is a chance you won't want to miss. Beginning March 7th and ending May 31st, the Rookie Awards are open for submissions of student artwork. Prizes include cutting-edge art and design tools, scholarships, and much-coveted internships.
Above all, you'll get to showcase your work before influential industry professionals working at big name companies. That exposure might just open a door for you after you graduate. You never know, and it doesn't hurt to try, so apply to the Rookie Awards today.
Planning Ahead in Life: Tackling the Job Hunt
Whether you're looking to reinvent your career or land your first position, the job hunt can be a daunting process. However, timing can certainly make a difference. Since spring is one of the best seasons to be applying for jobs, don't wait to send out your résumé. Right now, you have a seasonal advantage! If you need help with your application, the Academy's Career Services team is also here to support you.
Keeping Up With the Academy
After Spring Break, campus life at the Academy kicks back into gear with a plethora of events and activities. Stay updated with our blog and our news section, or find out more by requesting information today.
---
Captain Marvel and Shazam! movie poster images courtesy of IMDb.