Art School Inspiration: Artworks That Inspired Other Artworks
Works of art aren't created in a vacuum. In fact, it's common for artworks to draw inspiration from other works of art, including completely different types from the past or present.
Art history is filled with iconic masterpieces that were inspired by other pieces of art. Knowing more about this connection between these works can provide you with a source of inspiration for your own art school projects.
Art History
Throughout art history, you can find famous works of art that share similar styles or themes with other famous pieces. For example, Andy Warhol created The Last Supper after drawing inspiration from Leonardo da Vinci's iconic The Last Supper painting.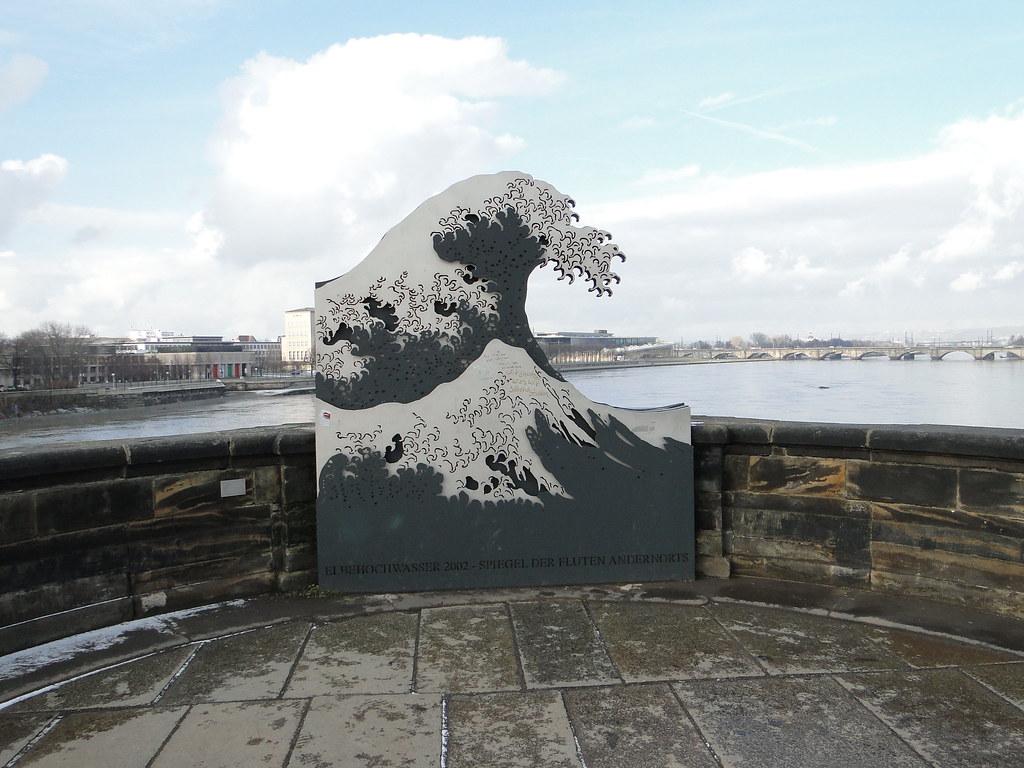 Some pieces of art were inspired by a different form of art. For example, Tobias Stengel's Die Woge sculpture, was crafted with inspiration from Katsukisha Hokusai's The Great Wave off Kanagawa, which is a woodblock print. When you study art history with classes such as AHS 121 Art History Through the 19th Century, you might be surprised at which pieces of art end up inspiring your own creations.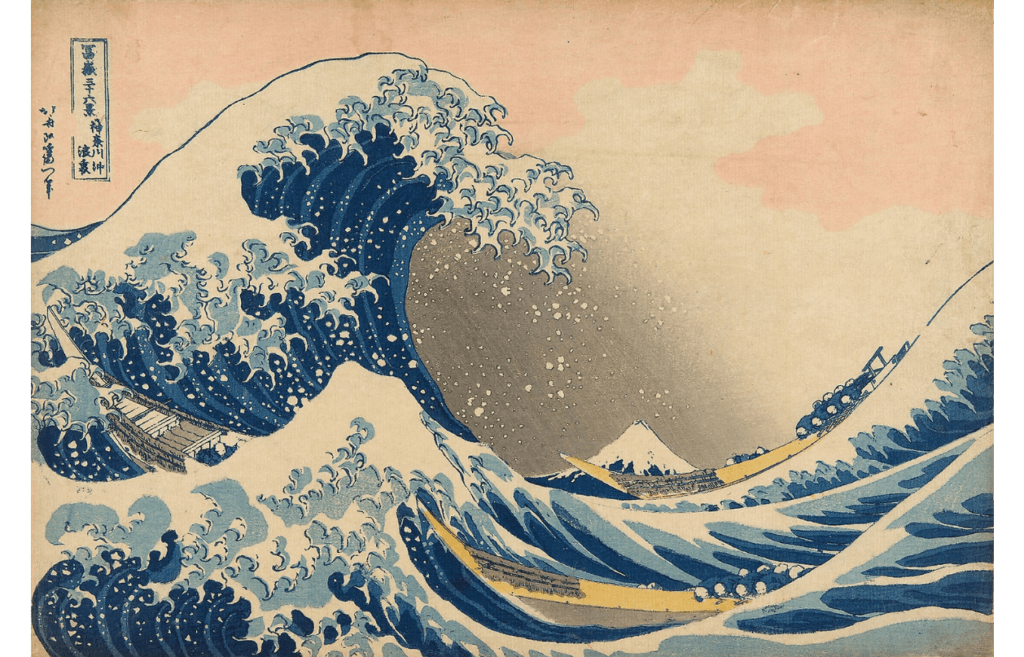 Contemporary Art
In the contemporary art world, different artistic genres have been pulling inspiration from each other. Modern photographers might study certain works of Fine Art or art from different periods in order to come up with ideas for their own work. Illustrators might explore other genres, such as f ashion, to generate ideas for costumes or other elements in their illustrations. For example, Sailor Moon illustrator Naoko Takeuchi studied luxury fashion in the 1990s, such as Chanel and Yves Saint Laurent, in order to create costumes for these famous manga characters.
Tips for Imitating Art Without Plagiarizing
If you've been inspired by certain works of art, how can you make sure your own art doesn't copy it directly? This can be tricky to do, but there are a couple of ways to ensure that you're creating original art while drawing from other types of art or other pieces of art for inspiration. For example, you can study the artworks you admire, and determine why they appeal to you so much. Determining the aspects of these artworks that you're drawn to, such as a certain color palette or style, can help you figure out how to incorporate these elements into your own art.
Another way to imitate art you admire without copying it is to examine it from a fresh perspective. You can use a theme or style from the artworks that inspire you, for example, but experiment with other ways to express them. Doing this can deepen your appreciation for these elements while also motivating you to put your own spin on them to create a unique work of art.
Examples of Artistic Inspiration from Other Works of Art
Paul Gauguin's Spirit of the Dead Watching vs. Edouard Manet's Olympia
Edouard Manet's 1863 oil-on-canvas painting Olympia served as a source of inspiration for Paul Gauguin's 1892 oil-on-burlap painting Spirit of the Dead Watching. However, Gauguin made notable changes to the subject of the painting. Manet's subject stares directly ahead with a defiant expression while lounging on her back in a relaxed position. Gauguin's subject lies on her stomach with an expression of fear on her face, which is partially hidden.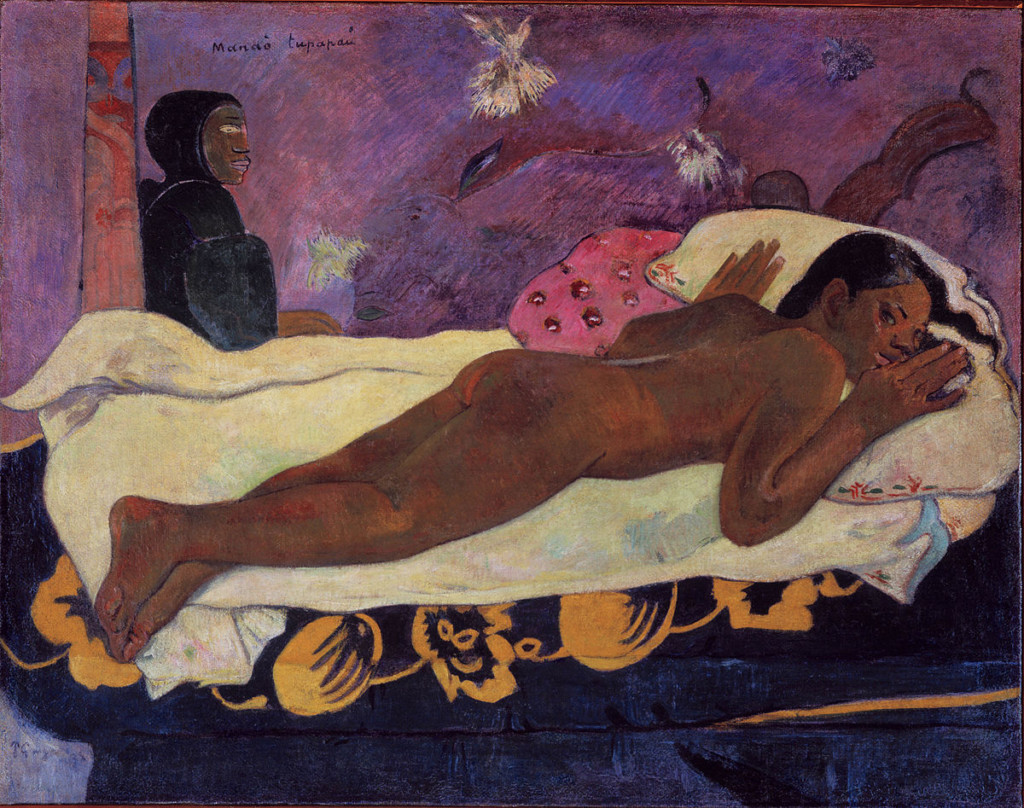 Edouard Manet's Olympia vs. Titian's Venus of Urbino
Manet took inspiration from a previous work of art for his famous Olympia painting. Olympia's inspiration came from a much earlier painting known as Venus of Urbino, which was created in 1538. Both paintings feature a female subject in a reclined position staring directly ahead.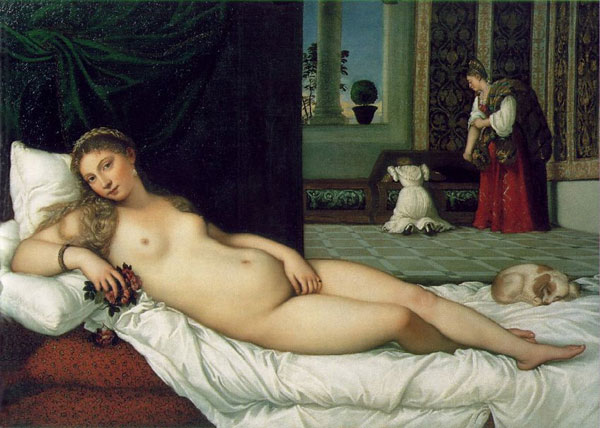 Edouard Manet's Déjeuner sur L'Herbe vs. Claude Monet's Déjeuner sur L'Herbe
Edouard Manet's Déjeuner sur L'Herbe inspired Claude Monet to create a painting with a similar setting. Manet's painting, which was inspired by artwork by Titian and other Renaissance painters, features a woman in the nude having a picnic with two clothed men. Monet's version includes fully clothed women picnicking with other people.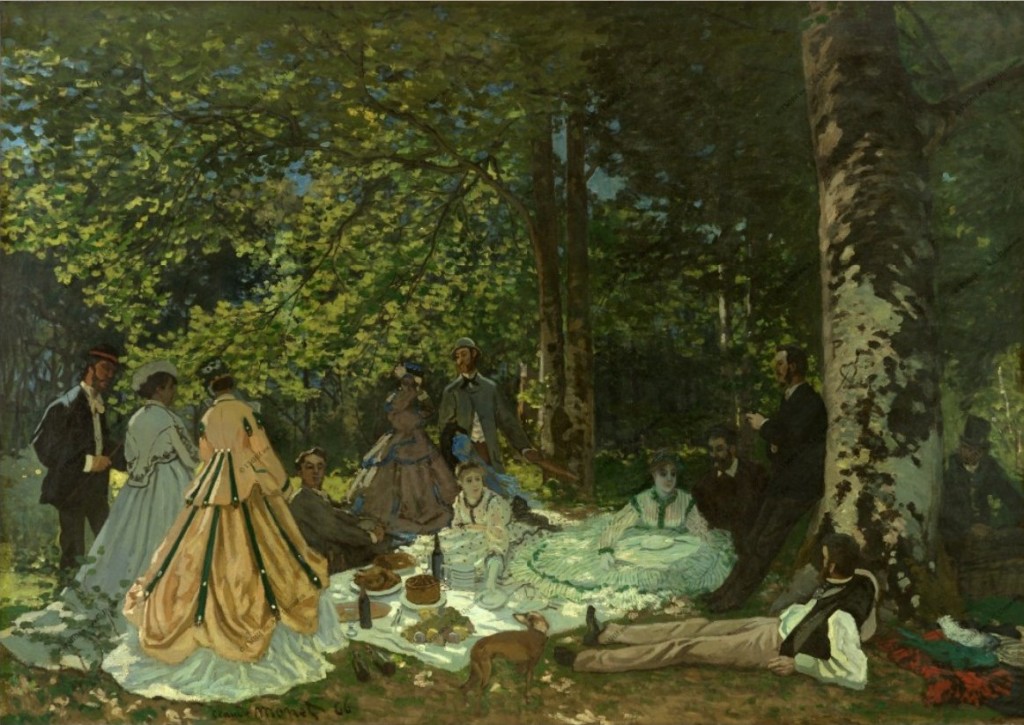 Leo Caillard's Street Stone
Leo Caillard drew inspiration from the world of fashion and used it to blend old and new art with his Street Stone photographs. These photos feature classical sculptures digitally dressed in modern clothes.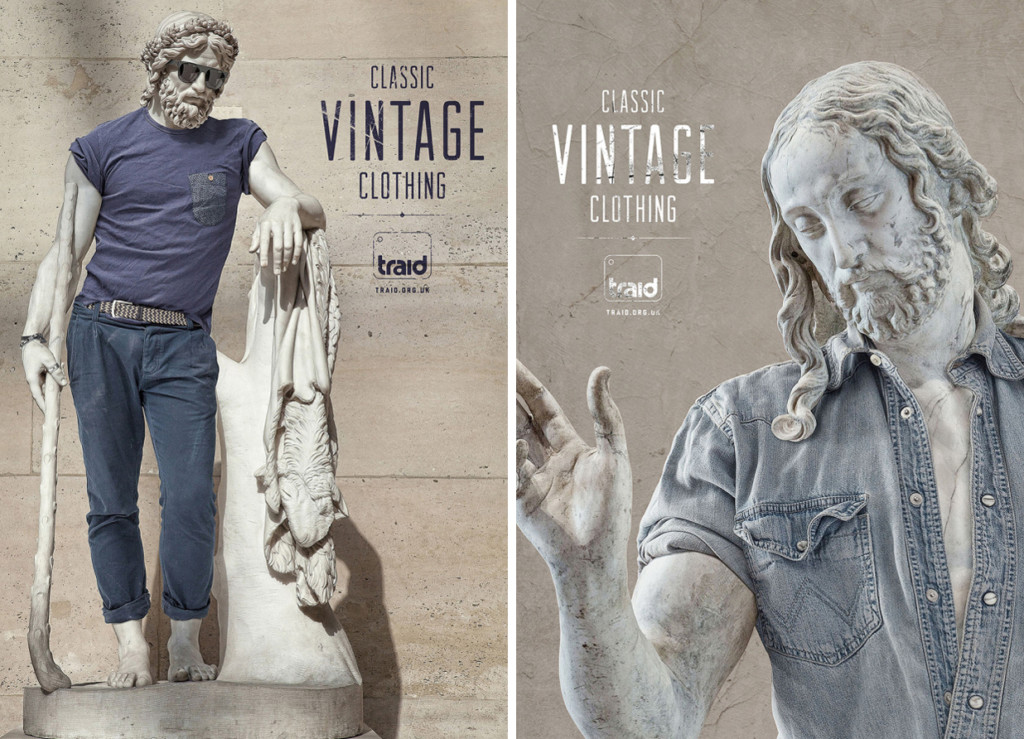 Rino Stefano Tagliafierro's Beauty
Tagliafierro combined modern technology with older works of art to create a short video featuring classical paintings in motion. The video pays tribute to classical paintings while exploring their themes.
Artists Inspired by Pablo Picasso
From Roy Lichtenstein's pop art paintings and Ben Nicolson's abstract paintings to Arshile Gorky's expressionist paintings and David Hockney's etchings, several artists have been inspired by the works of Pablo Picasso. These artists have used common elements in Picasso's art, such as cubism, in their own works of art.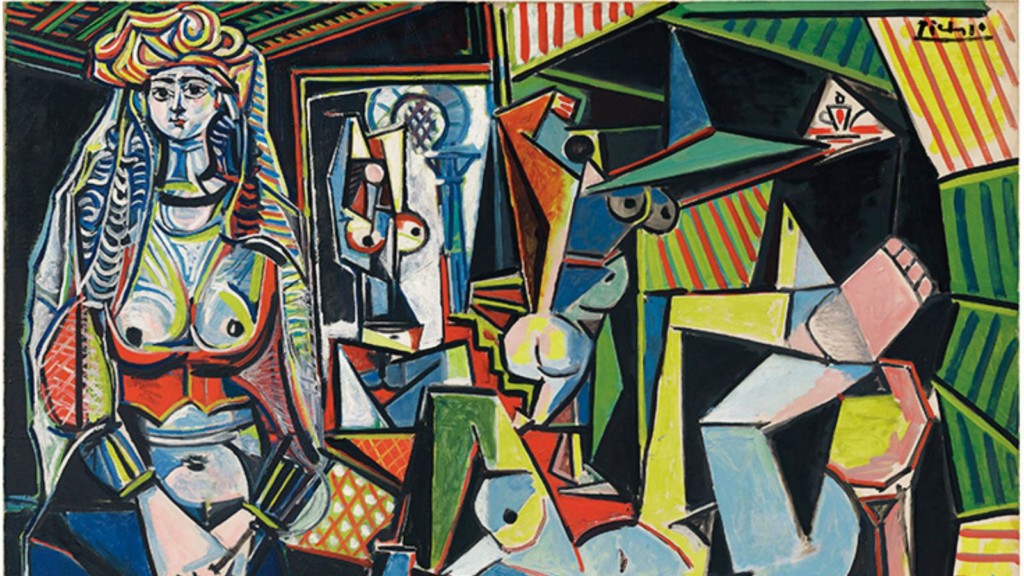 ---
Request information from our admissions representatives to learn more about Academy of Art University's art and design programs. Classes are available online or virtual on-site for summer and fall enrollment. Get started on your application today if you're ready to join us!
---
Hero image of Andy Warhol's Last Supper courtesy of Wikimedia.