TV Script Writing, Feature Film, and More: Your Guide to Types of Screenplays
Thinking about entering a screenwriting program in college? Start by knowing your way around these most common types of screenplays.
Guillermo del Toro, Billy Wilder, Charlie Kaufman, Barry Jenkins, Sofia Coppola, Akira Kurosawa, Nora Ephron, Emma Thompson, Quentin Tarantino. Heavy names, impressive screenwriting resumés.
Are you interested in following in the footsteps of these legends with your own screenwriting degree?
If so, it's wise to start by knowing some basics about the industry. Most importantly, you've got to have a handle on the core types of scripts you might be writing as a screenwriter.
After all, a pilot episode for a half-hour workplace comedy is going to be structured entirely differently than a three-hour feature film. Understanding what types of scripts you'd like to write will set you up for greater success once you enter a film or TV scriptwriting program.
So, let's get started. Here are the six main types of scripts you may encounter in your professional career as a screenwriter.
Feature Film
Feature film scripts are traditionally written by one writer or a team. After the first final draft, a script may then be modified, edited, or "workshopped" by new or veteran writers.
Some screenwriters, of course, won't allow their scripts to be changed; however, it only ever works out that way if you've actually got some weight to throw around. If you're a newbie, come in expecting to have your final draft reworked, revised, and recut—and it may not necessarily stay in line with your original vision.
A feature film-length script will usually be about 120 standard pages, on average, assuming that a page is equivalent to a minute on screen.
Live-Action TV Series
TV series tend to be written in teams. Your job will be to meet with a group of writers in a writers' room every day or a few times a week. On your own, you'll come up with storylines, subplots, jokes, new characters, and dialogue. Sometimes, you'll be assigned something specific for someone else's script. Other times, you'll take the lead with a story all your own.
Live-action series can be serial or episodic. Because of commercials, half-hour stories tend to run approximately 22 minutes (between about 22 and 45 pages). For hour-long stories, you're looking at about 45 minutes, which doubles your page count, on average.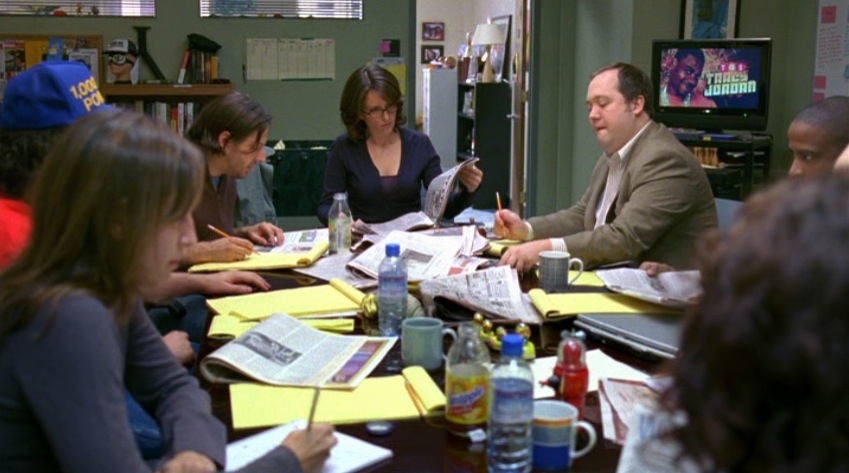 Short-Form Film and Video Content
Short-form film and video content may be narrative fiction, documentary-style, or introductory-slash-biographical in nature. The latter are often used to promote products or services for corporate enterprises.
These scripts run the gamut from short and sweet (just a few minutes long) to substantial, but not quite feature film-length (perhaps 20 to 30 minutes long). Because of their shorter nature, it's not uncommon to have a smaller budget with these sorts of content (as opposed to network TV writing, for example).
Animated TV Series
Like live-action TV, animated TV series can episodic, although they can also be serial. Lengths tend to be the same; however, you'll rarely see an hour-long animated series, so 22-minute scripts for a half-hour show (about 22 to 45 pages) are more common.
Also like live-action TV, you'll commonly write as a team for animated TV series. This is traditional for adult animated series, such as The Simpsons or King of the Hill. However, children's animated series can be different and may only necessitate one writer or a writing duo.
Video Games
The gaming industry seeks screenwriters who can spin a unique tale to serve as the introduction to a game's storyline. The plot must then lead to actions and developments, which change based on each player's moment-to-moment decisions.
To stay in line with the world of the story, screenwriters must follow the guidance of project directors and narrative designers. Therefore, teamwork is crucial, but writers themselves tend to work on their own. Some games may come in series or "episodes."
Because video game stories can spin off in many directions, scripts tend to be quite long and have multiple possible beginnings, middles, and endings.
Short Web Series and Mini-Series
Lastly, short web and mini-series are often done by small production teams with a writer who may also be acting as a director/producer/actor and a skeleton crew. In other words, these are often smaller projects akin to short-film and video, so writers may wear many hats and must be open to collaboration.
Short web and mini-series scripts may be serial or episodic, depending on your genre. Veteran writers recommend keeping these scripts short—about five to 10 minutes per episode is traditional.
---
Ready to start your career as a screenwriter? Academy of Art University's School of Writing for Film, Television & Digital Media offers students the chance to learn with Academy and Emmy Award-winning writers, producers, and development executives. Learn the craft of screenwriting from the inside out in either our BFA or MFA program.
Apply now or request information from our admissions representatives.