What You'll Learn From a Music Production Degree: Classes to Expect
When you've got an ear for music and sound, a sound design or music production degree is an ideal career choice. But what exactly do you need to learn to make your dream a reality?
Working in music production or sound design doesn't mean you'll be producing the latest hits for famous singers and bands. Instead, you'll be creating music or sound effects for films, video games, and other visual media.
To succeed in this field, you'll need to learn about subjects such as harmonization, music theory, sound mixing, and audio production. Whether you end up composing soundtracks, editing dialogue, or mixing audio for movies, the following are some classes you might take to help you build a solid foundation.
Understanding the Soundtrack Industry
How do music and sound design contribute to the story that a film or game is trying to tell? What kinds of technical terms should you use to discuss music and sound design?
As you pursue your sound design or music production degree, you'll learn about different aspects of the soundtrack industry. You'll also gain familiarity with the production process, learn important terminology and theory, and get an intro to basic elements of sound design.
Studying Music Theory and Music Notation
As mentioned before, music and sound design professionals uses music terminology and theory quite often in their everyday lives. Understanding how music enhances an emotional narrative—and knowing how to convey that on a sheet of music—are key concepts you'll learn in music theory and notation classes.
While the basics are important, you'll have the chance to dive into this subject in advanced classes. Your instructors will teach you how to read and write music using modern and classic techniques. Moreover, you'll get to test your skills with exercises in music notation.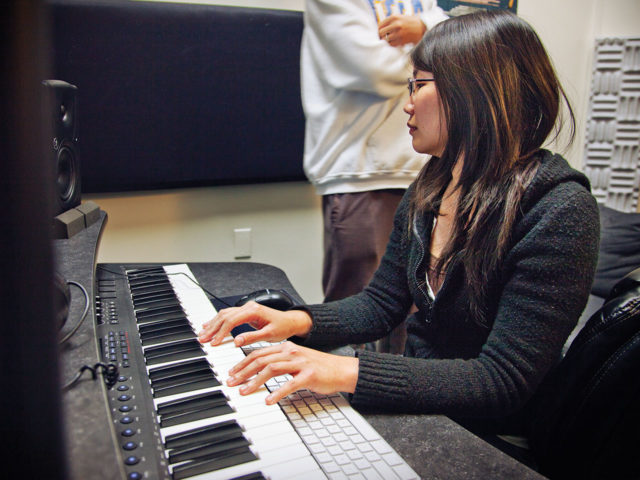 Mixing and Editing Music for Visual Media
When you watch a film or play a game, the sound and music you hear most likely took hours of editing and mixing to produce. Through editing and mixing classes, you'll gain insight into the editing process and learn how to use related tools.
You'll also learn about mixing music for visual media through the use of reverb, signal processing, and other techniques. Lastly, class projects give you the opportunity to produce your own high-quality mix for your portfolio or demo reel.
Composing and Designing Sound for Films and Games
Designing music and sound for films requires not only technical expertise, but also an understanding of the filmmaking process. Hence, sound design or music production degree programs will offer classes on the role of music and sound design in cinematic storytelling.
For example, you'll likely have an introduction to filmmaking, which will familiarize you with production processes in the world of motion pictures and television. You'll also learn about recording and producing audio for films and television, including microphone placement and equalization.
On the other hand, if your focus is on video games, you can take classes on music and sound design for games. In these classes, you'll learn how to record, mix, and edit a wide range of sound effects and music to bring video games to life.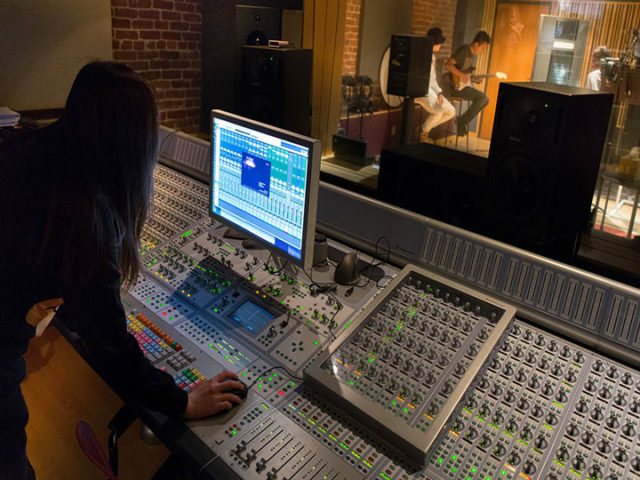 Learning About Music and Audio Production
Advances in technology have opened up more options when it comes to creating and producing music. With classes in music production, you'll learn how to use the latest software, audio libraries, and virtual instruments to come up with your own music. Meanwhile, in audio production classes, you'll get firsthand experience producing audio for various visual media.
---
If you're interested in getting a sound design or music production degree, request more information from Academy of Art University today! Or, if you're ready to join our School of Music Production and Sound Design, don't wait to get started on your application!