Cooking With Crayons: Hana Jung's Art Portfolio on Exhibit
Cooking With Crayons
Hana Jung

Exhibition Run: April 11th – May 4th
Opening Reception: Friday, April 12th, 5:30 – 7:30 PM
Gallery: Atelier Gallery, 79 New Montgomery Street
Medium: Crayon and Oil on Wood Panel
The way to a person's heart is through their stomach, or so the saying goes. And for Hana Jung, it's abundantly clear in her art portfolio that hers has been touched.
"Happiness to me is sharing delicious food with family and friends."

Hana Jung
In photographs, the pieces in Hana's art portfolio appear vivid, brightly detailed, and almost flat. However, in person, the creations of this School of Fine Art MFA student literally take on another dimension.
Made out of melted crayons and oil paints, Hana's works are highly textured, rising from wood panels like relief maps. Each piece carries a certain surreal, dreamlike quality; in fact, the food seems larger than life.
And that's exactly what Hana intended: for the food to feel laden with meaning and memory.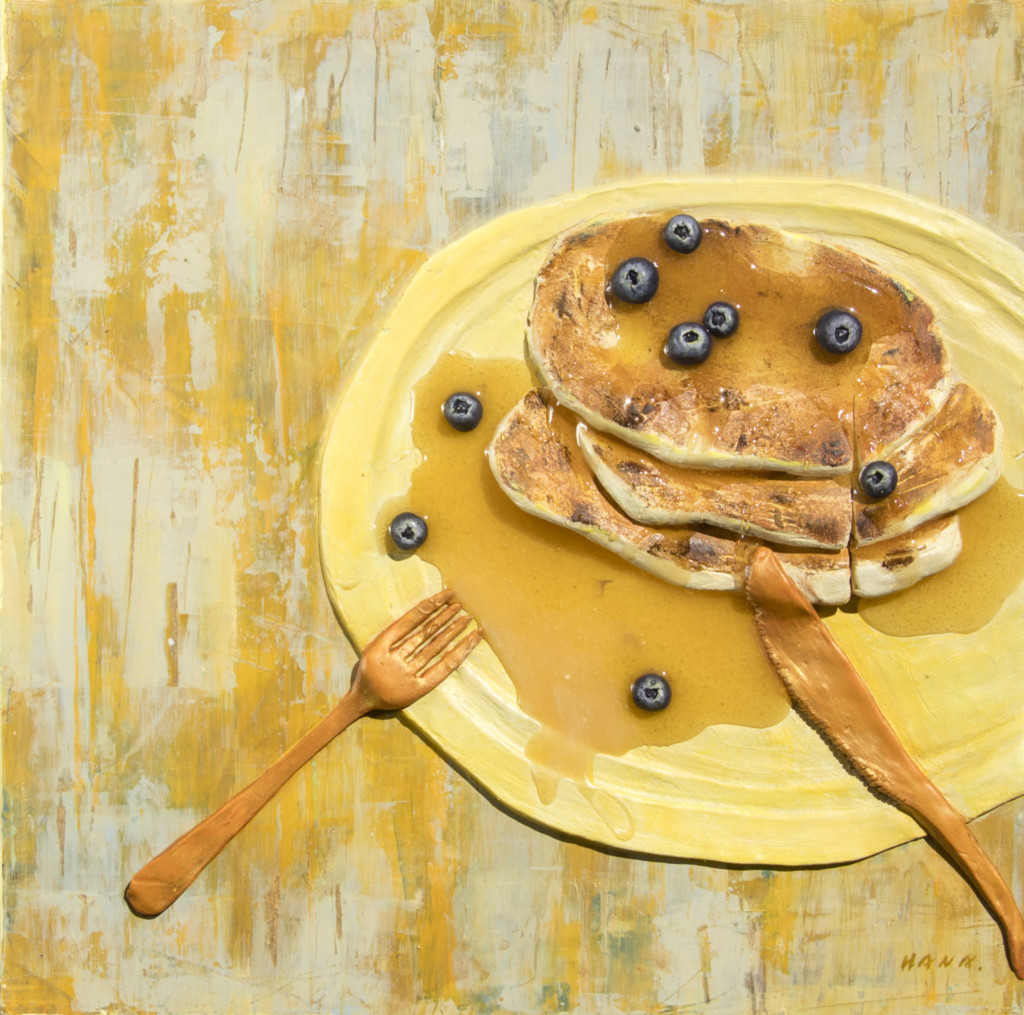 Nourishing Love
Born in Seoul, South Korea, Hana grew up happily sharing her mother's home-cooked meals with family and friends. Eventually food came to represent more than mealtime, reminding Hana of birthday parties, holiday celebrations, and other past moments of joy.
"My painting is not just a simple painting of foods on a table, but is 'a painting of my affection on a plate for the people around me.'"

Hana Jung
Through Cooking With Crayons, Hana transforms the gastronomic and social experience of eating into a visual feast for the eyes.
More than that, she invites us to consider how food features in our daily rituals and imaginations as a vehicle for socializing, nostalgia, and expressions of care and affection.
Visit the Academy Galleries
Where there's food for thought, there's also inspiration and enrichment. So take a moment this spring to explore Cooking With Crayons by Hana Jung at the Atelier Gallery.
And while you're at it, don't forget to swing by other Academy of Art University galleries for more student art portfolio exhibitions—such as Aimee Youm and Jade Wu's back-to-back shows.