A Travel Guide for Students Joining Study Abroad Programs
It's always a great experience to be able to study abroad. Imagine, you not only get to travel and live a life in another city/country/continent, but you also get to continue pursuing your degree without skipping a beat.
Even though you might be super excited about this educational opportunity from your art school and can't wait to go, remember that you still have to be mindful about your real purpose for going there, and how you'll deal with this all new environment and culture.
Here are some important things to consider before going overseas.
Climate and Season
Know the climate of the region. Make sure to pack clothing appropriate for the climate you'll be in. For most places it's best to bring a rain jacket and at least a warm fleece. Temperatures can plummet unexpectedly, and it's best that you're prepared.
Corollary to this, pack clothing appropriate to the season of the duration of your stay. The last thing you want is to pack summer clothes in the cold, or overpack with heavy jackets during warmer days.
Medication and Supplements
Getting access to medication is different in every country. You may want to pack extra bottles or see if you can schedule to pick up supply at a pharmacy near your place abroad. Bring your prescription too, just in case. Make a copy of it, both in print and online for easy access.
In some cases, the supplements you usually take might be banned by regulations in your country of destination. Consult with your prescribing doctor so you can plan out contingencies. Ask if there are possible ways for you to get an alternative to your medication where you're going.

Packing Essentials and Necessities
Remember, you're going there primarily for school, so apart from your OOTDs, you'll also need to make room for school supplies. It's very helpful to keep in mind that bag fees at the airport don't come cheap. Each additional bag usually incurs extra charges, so strategize your packing well.
It is also highly recommended that you keep a carry-on bag with you in the cabin. This should contain a fresh change of clothes, along with your important personal belongings, like copies of your travel documents.
Long-haul flights, especially those with layovers and connections, are notorious for delayed—or worse, lost!—pieces of luggage. Cross fingers it doesn't happen to you, but in the off-chance that it does, at least you won't be left scrambling for a fresh change of clothes or supplementary proof of your itinerary.
Safety
Your safety is always of paramount importance, regardless of where you are. As a participant in a study abroad program, you are just as responsible for your own safety as the institution who brought you there.
Educate yourself about your destination. Get familiar with the locality for as much as you can in advance, and check the kinds of establishments in and around your neighborhood. There are plenty of apps available that you can use to help you make better sense of where you are. Use them so you can also plan your commute routes, and be informed as to your transit options.
Observe local rules and regulations, especially if the building you are staying in has curfew. Most importantly, always be aware of your surroundings and have presence of mind. It's always an adventure exploring new destinations, yes, but this doesn't mean that you should be complacent and drop your guard.
Security
Here's some real talk for you: crowded places like airports are especially prone to incidents of lost valuables, sometimes even cases of identity theft. It's not a pretty thing to talk about, but we would be remiss in our duty to give you practical travel tips if we don't mention these real-world concerns.
As mentioned above, it is ideal for you to have multiple copies of your travel documents, including all pages of your passport, especially those with visas attached. You may think it a tedious, unnecessary process, but actually, it's the most important when you travel.
Sure, your booking itinerary will be emailed to you by your airline, anyway, and you can do online check-ins for convenience. However, the point of keeping several copies is that you'll be ready anytime you need to show proof of the validity of your travel.
Having soft copies online or downloaded on your devices require internet connectivity and device battery. You won't be able to access your document copies if you don't have either.
On the other hand, the physical copy of your documents are prone to damage, loss, or wear and tear. This is why you need online copies for backup. So just to get all bases covered, prepare for both contingencies: make copies of your travel documents both in print and soft copy.
Apart from your travel documents, you should also keep your IDs, cash, and credit cards secure. There are travel wallets and bags now equipped with RFID technology, which prevent external phishing devices from lifting important information on your cards. Invest in these pieces. That said, keep them secure and on your person at all times.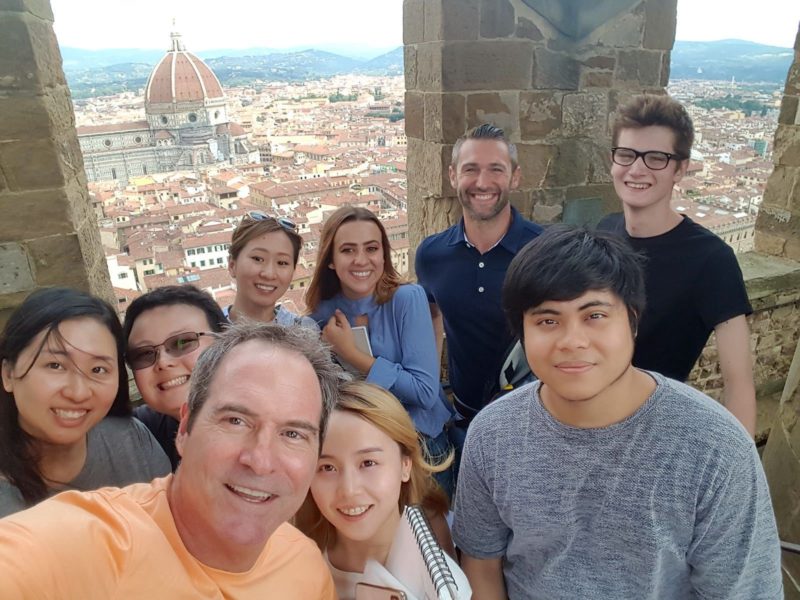 Culture
Should there be only one thing you should follow in this tip list, it's this: get to know the culture of the place you are traveling to, and respect it. It cannot be said enough—you are a visitor, and so it is your responsibility to know the local customs and practices.
You don't need to be an expert on it, obviously, because part of your journey is learning about these things along the way. However, it would be more advantageous for you, and not to mention, polite of you—if you educate yourself about how people do things in their locality.
Travel Take-Aways
One of the best things about traveling is that you get to see just how diverse people are; what might be acceptable to you may not be acceptable to the same degree, if at all, for some. It is an exercise in discovery as much as it is an exploration.
Most of all, traveling is a lesson in humility. You realize that although people may talk different, dress different, eat different, express emotions different, at the root of it all is the same humanity binding us all. It is an opportunity to learn, but more than that, it is an opportunity to realize that not all that you know may be as black or white as you previously thought it to be.
It is a lesson, however, that you can only earn by going out of your comfort zone and seeking out these new destinations. The fact that you're traveling to study abroad is a huge privilege in itself, so go ahead. Make the most out of the experience—travel, explore, discover, pick up the good along the way, and come back with a better version of yourself.
Academy of Art's Study Abroad program in Italy is a great opportunity to live this experience while pursuing your career in art. For more information about getting into this exciting program, don't hesitate to reach out to us.