Eight Art School Alumni Enjoying Hollywood Celebrity Status
Sometimes life takes you down an unexpected path, like one that leads to Hollywood. These art school alumni may have not necessarily chosen careers in the spotlight, but nevertheless ended up in it, one way or another.
Scott Borrero
Pictures are worth a thousand words, and School of Photography alum Scott Borrero sure had a few stories to tell when he appeared on Nigel Barker's Top Photographer Show. "I want to leave a legacy of inspiration that will hopefully bring positive change to the world," Borerro said of his winning image.
Jasmin Guinn & Nikkie Neal
Need a little more fitness inspiration? Don't forget to root for Jasmin Guinn from the School of Animation, and Nikkie Neal—two Academy alumni battling it out on the first season of Dwayne "The Rock" Johnson's reality competition series The Titan Games!
Brandon Kee & Amy Bond
The School of Fashion's Brandon Kee and Amy Bond found themselves on Project Runway in 2017, where they showcased the incredible power and talent that comes from the Academy's fashion design program. Brandon went on to become one of the four finalists of the competition, gaining invaluable experience and exposure.
Kendall Long
They say all's fair in love and war, and in 2018, Kendall Long of the School of Communications set out as a contestant on The Bachelor to see if that was really true. This track-turned-reality star has since appeared on The Bachelorette, Bachelor in Paradise, and Dancing with the Stars.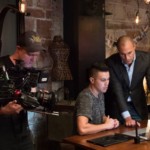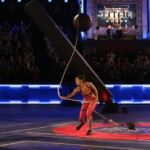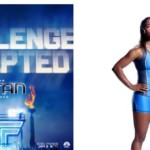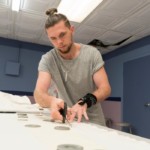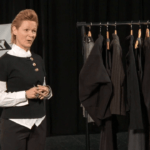 Chris Milk
Chris was first a student at Academy of Art's film school before becoming a well-known music video director. Some of the big names he's worked with include Kanye West, Arcade Fire, and U2. Chris was honored with top industry awards including the Grand Clio and SXSW's 'Best of Show'. He is also the founder and CEO of a virtual reality technology company.
Raven-Symoné
Raven-Symoné's case is different from the rest of those in this list. She first started out in Hollywood, with an appearance on The Cosby Show in 1989. She later became a household name when she got her own starring role in That's So Raven. By the time she decided to go back to school, her resume was already filled with an enviable array of achievements. She's had plenty of experience in acting, modeling, singing, hosting, and producing, among others.
Then in 2013, she excitedly announced her enrollment in Academy of Art University. She officially earned her degree from the School of Fine Art in 2018.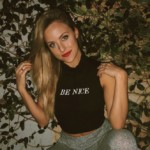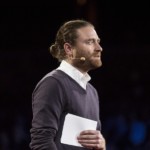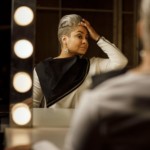 Academy of Art University is here to help you shine in your career, no matter what form of art your heart desires to explore. Reach out to us if you're ready to learn and make a career out of your creativity. Our admissions representatives can provide you with helpful information, and walk you through the process and requirements.