Academy of Art Grad Kendall Long: America's New Reality Show Sweetheart?
If you follow our blog, you already know that Academy of Art University has a graduate competing for love on Season 22 of ABC's The Bachelor. 
Kendall Long (COM, 2014)  graduated with a bachelor's degree in multimedia communications with an emphasis in on-camera talent and producing.
However, it wasn't until this week that Kendall really got her time to shine on this season of The Bachelor and inspired women across America to choose kindness.
The Episode that Changed it All
February 5th's episode included about 20 minutes of uncomfortably watching bachelor Arie Luyendyk Jr. take Kendall and the show's "resident villain," Krystal Nielson, on a cringe-worthy, two-on-one date.
But there was a catch.
At the end of the date, one woman would be offered the coveted rose of immunity from this week's elimination. The other would be sent empty handed on a plane back to the good ol' US of A.
If you're a loyal member of #bachelornation, you know that Krystal's character should come with a warning label that says, "Does not play nice with others." Her narcissistic attitude and deceptive words don't sit well with with the other women on the show.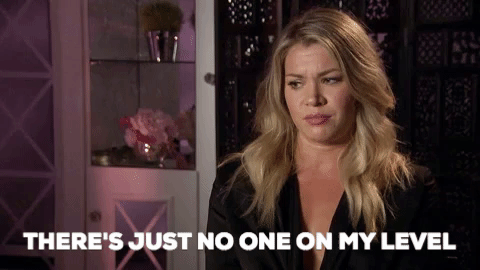 The date started out as just as awkward as as anyone would have expected. The polar-opposite women were whisked away via limousine to a picturesque Parisian castle where they viewed some beautiful artwork and toured a garden maze where Krystal made her way out… and Kendall got lost.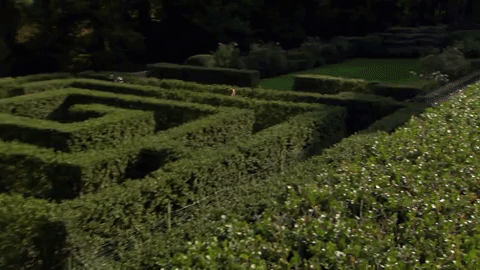 Afterwards, Arie pulled each girl aside for some coveted one-on-one time. In a moment of truth, Krystal (maybe even genuinely) apologized for her actions the week prior in Ft. Lauderdale. But in typical insecure Krystal fashion, she ended her conversation with Arie by trying to convince him that Kendall couldn't possibly be ready for marriage because she's never had a relationship last longer than 10 months.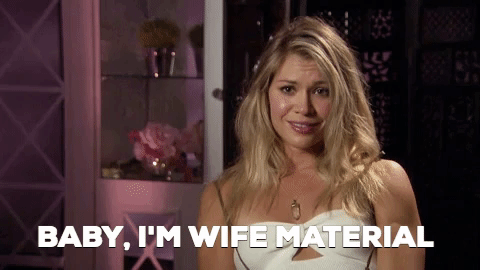 During Kendall's one-on-one time with Arie, he addressed this concern with Kendall. Instead of attacking Krystal for making baseless assumptions, she talked it through with Arie and the two ended up having a solid conversation about what they both see in their futures.
But That's Not All
After Kendall returned to the castle, she confronted Krystal about her accusations in what could easily be considered the most uncharacteristic sequence of events in Bachelor franchise history.
Instead of attacking Krystal for lashing out and making sweeping generalizations about her personal life, Kendall used the "kill em' with kindness" move. She looked Krystal straight in the eyes and tried to empathize with her.She made an attempt to understand why Krystal acts the way she does, and even offered her the advice of "just to be herself."
This moment right here sent the internet into a Kendall-loving frenzy.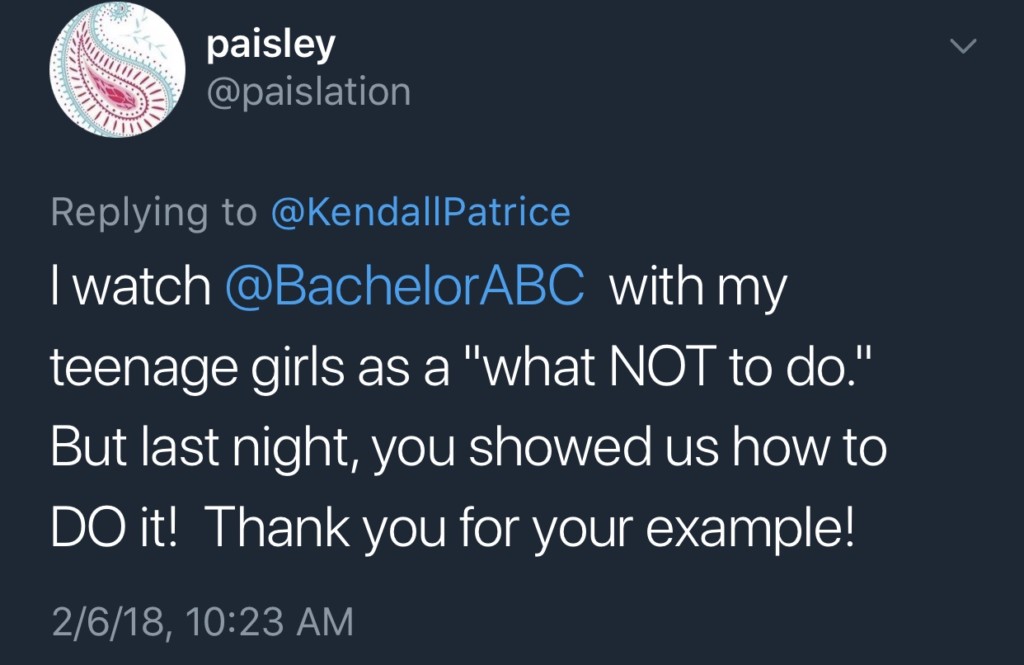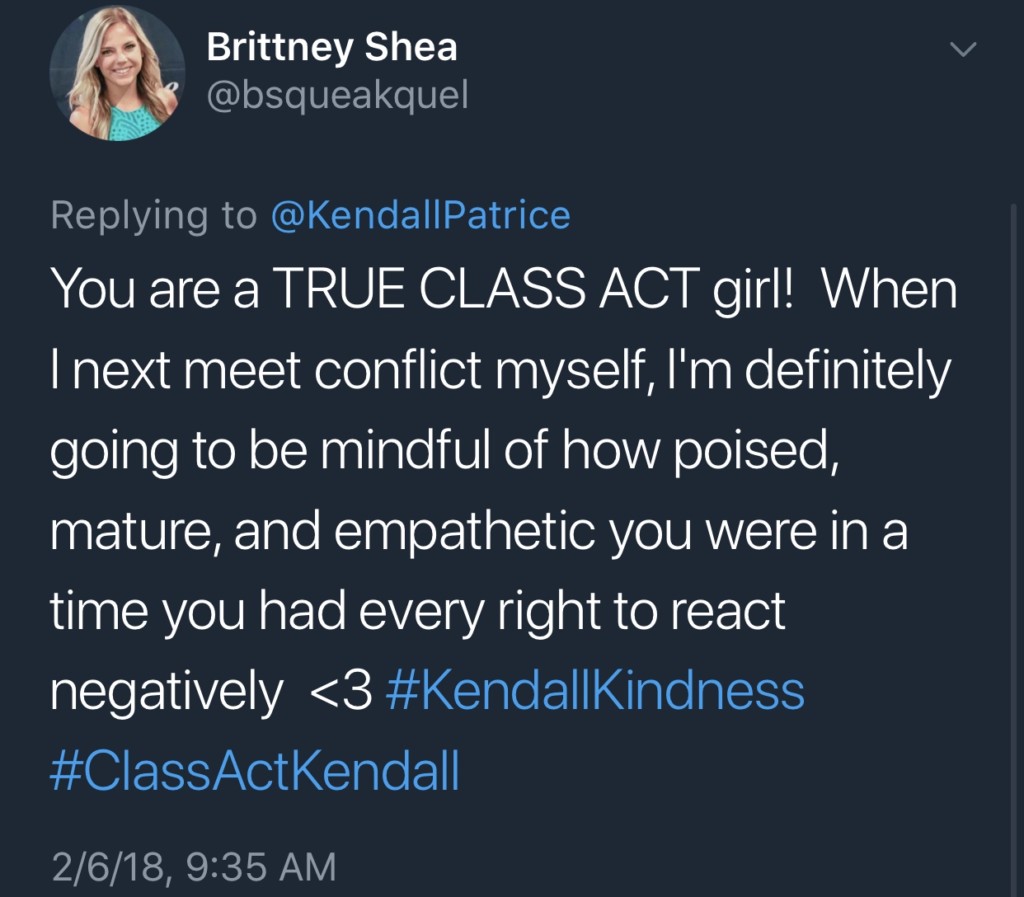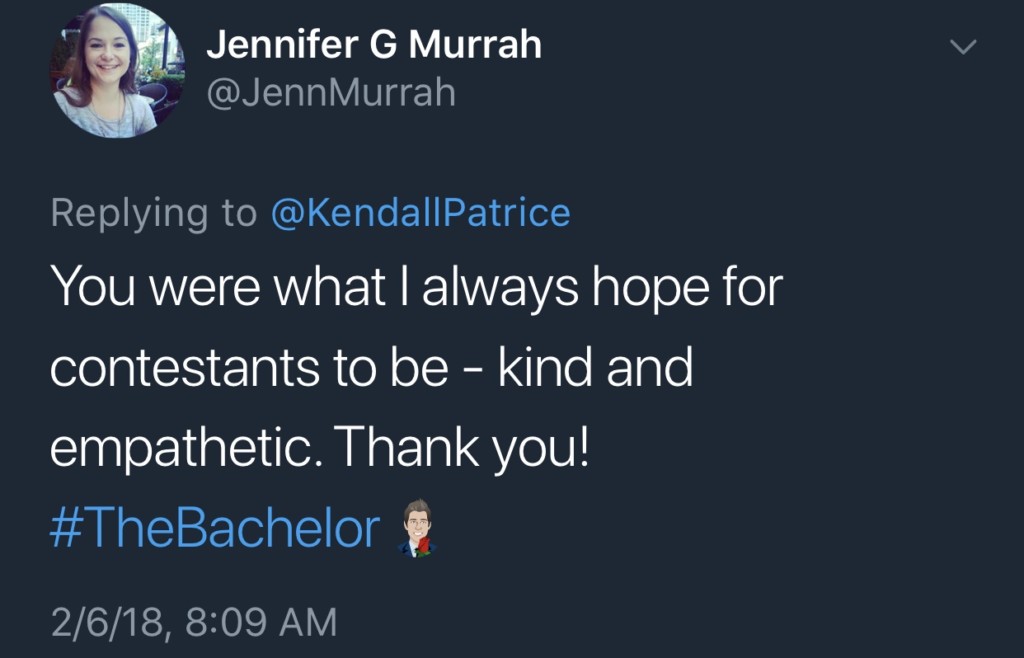 Okay, we'll share just one more!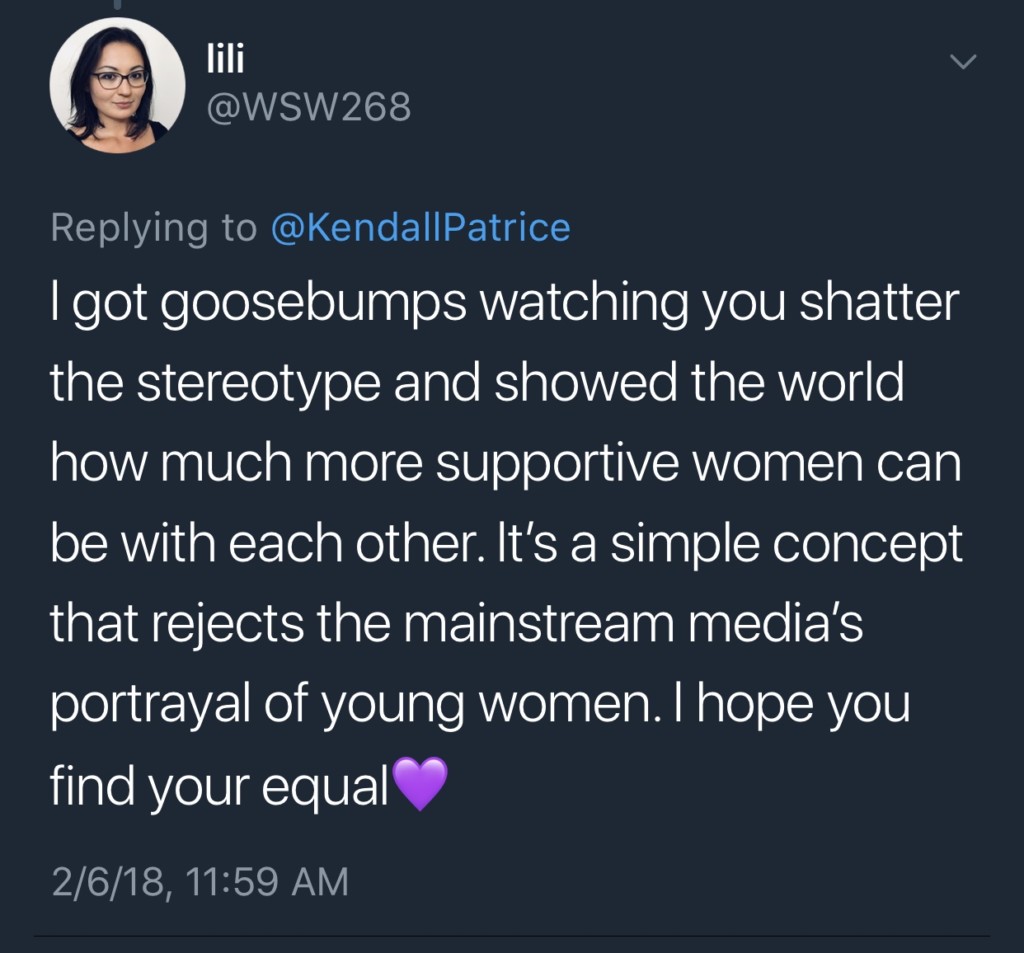 We hope you find your equal, too, Kendall. Krystal, same goes for you. Everyone deserves happiness (even if you didn't end up finding it on reality television).
Cheer on Kendall with us every Monday at 8 p.m. PST on ABC!
You can also follow her journey on Twitter and Instagram.
Interested in learning more about Kendall's Alma mater, Academy of Art? We're here to help!