Five Landmarks Influenced by Politics and Religion
Politics and religion have been playing deciding roles in the purpose and appearance of architectural landmarks. Here are five of the most prime examples around the world.
Politics and religion have been intertwining with architecture for centuries.
The political and religious architecture has been built to commemorate different kinds of historical figures and events, such as the Holocaust Memorial in Berlin and the controversial memorial to Crazy Horse in the Black Hills of South Dakota.
But some architecture has a darker side, as well. Structures such as the Olympic Stadium, also in Berlin, remain as reminders of how tyrants and dictators have used architecture to manipulate and discriminate throughout history. We list here prime examples of both.
1. Lincoln Memorial, Washington D.C., USA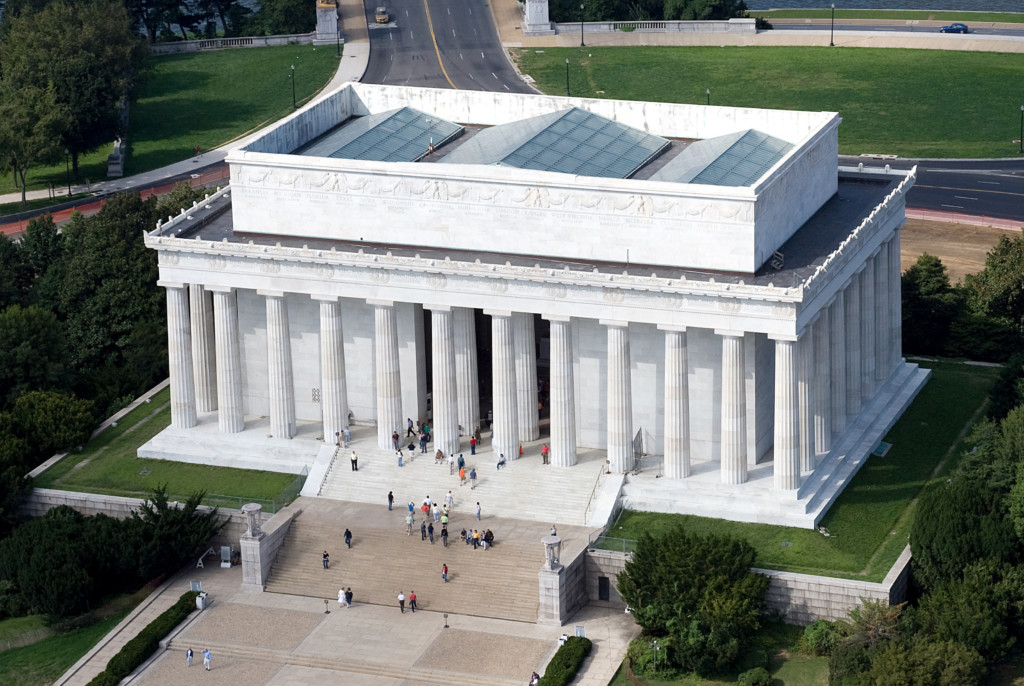 Have you ever wondered why the Lincoln Memorial in Washington, D.C. looks quite a bit like a Greek coliseum?
The similarities are intentional and fashioned after the Parthenon in Athens — the birthplace of democracy. Lincoln valued the thoughts and feelings of an 1860s American nation similarly as the powerful leaders in ancient Athens.
For these reasons, architect Henry Bacon designed the Lincoln Memorial using Athen's Parthenon as inspiration.
It stands proudly in D.C. today, surrounded by 36 majestic pillars — one to represent every state of the nation during the time of Lincoln's presidency.
The statue of Lincoln features one fisted hand to symbolize the leader's determination to unite the states, and one hand relaxed to symbolize Lincoln's own compassionate nature.
The Lincoln Memorial stands today as a tribute to a president who ended slavery and put an end to a war that pit brother against brother and state against state. It's both a symbol of freedom and a reminder of the battles waged by our forefathers to bring about a strong, fair nation that offers justice for all.
2. Olympic Stadium, Berlin Germany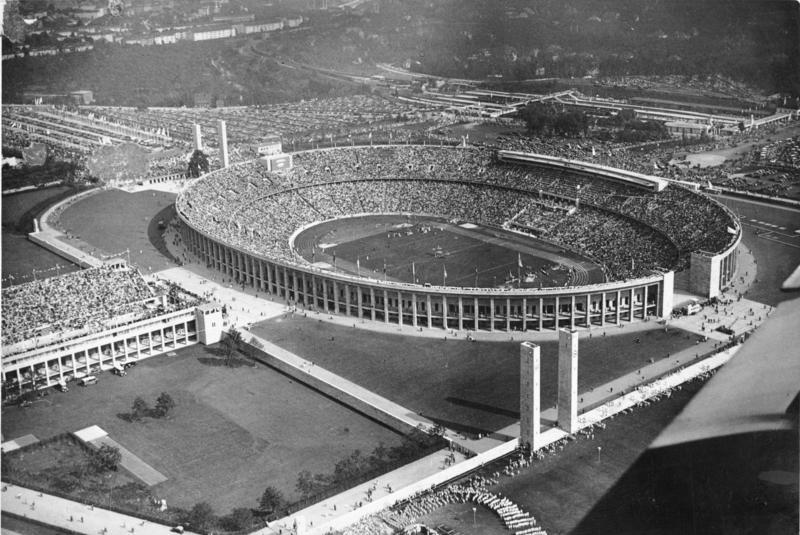 The Olympic Stadium in Berlin was built to host the 1936 Olympic Games. As Adolph Hitler saw the games as a prime propaganda opportunity, he had the stadium built to extreme proportions as part of a perfect sports complex that stretched across 330 acres.
The stadium itself held the 1936 Olympic Games, with one exception — German Jews were banned from participating. Hitler initially wanted Jews from all nations banned, but when threatened with a boycott, he relented and limited the ban to include only Jews from his home country.
Berlin's Olympic Stadium still stands today, a gross example and a constant reminder to us not to forget the harms coming from one tyrant's desire to elevate himself above others by declaring the existence of a single, dominant racial or political group.
3. St. Peter's Basilica, Rome, Italy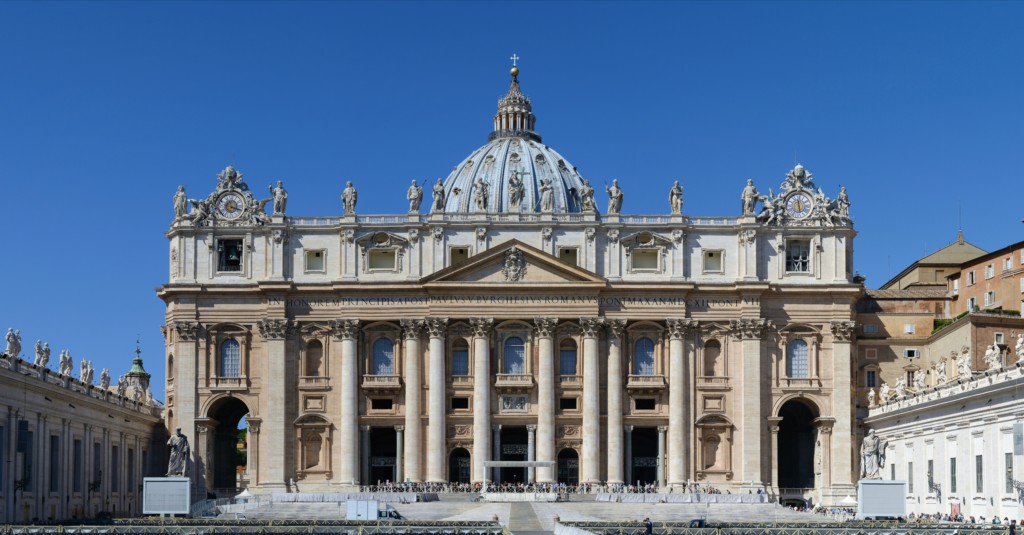 St. Peter's Basilica in Rome is the largest church in the world. Finished in 1626, construction spanned over 100 years and involved many architects and artisans, including Michelangelo. It's one of the most famous examples of Renaissance architecture existing today and is rumored to be the burial site of St. Peter, apostle of Jesus.
Millions of people flock to the basilica annually on holy pilgrimages, and it's where the Pope holds numerous liturgies throughout the year that may draw audiences as large as 80,000.
Considered one of the world's most holy sites, St. Peter's Basilica is constructed in the shape of a Roman cross with a giant order of columns sweeping its facade and statues of Saints Peter and Paul at the top of its steps.
4. Taj Mahal, Agra, India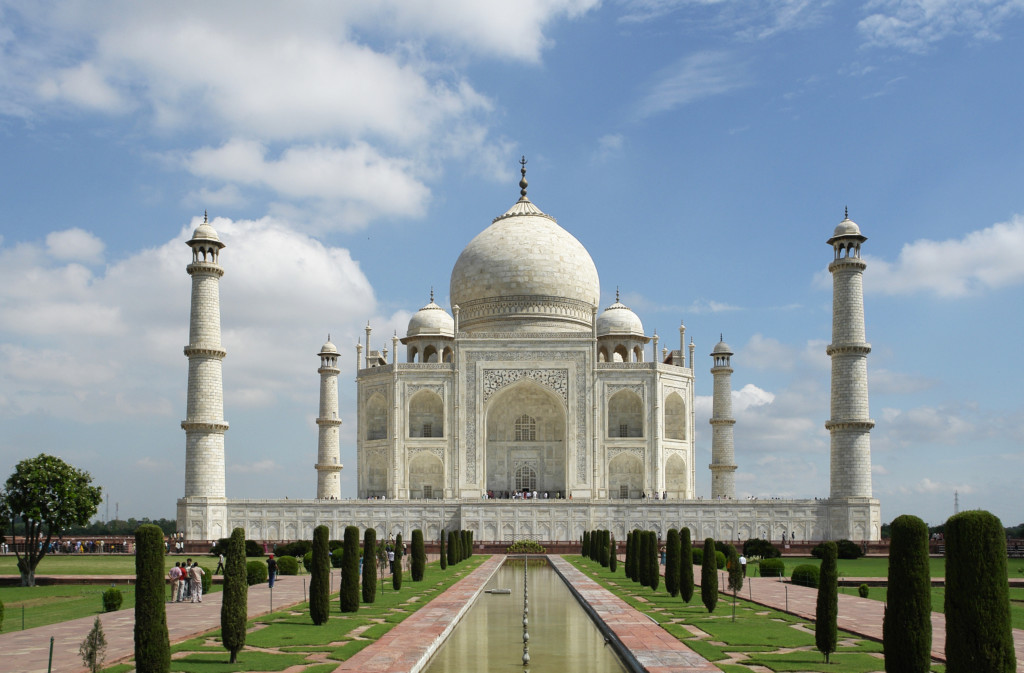 Commissioned by an emperor to house the remains of one of his wives, India's Taj Mahal is a world-famous mausoleum that cost the equivalent of $900 million to build in 1643. Emperor Shah Jahan is entombed here, as is his wife, Mumtaz Mahal.
The entire complex surrounding the Taj Mahal takes up 42 acres and includes a Mosque, a guesthouse, and a garden, all surrounded by battlement walls.
Today, we regard the site as one of the most beautiful examples of Muslim art and architecture that still exists. It's a UNESCO World Heritage Site and one of the New 7 Wonders of the World. Millions of people visit the Taj Mahal annually.
5. 30 St Mary Axe (The Gherkin), London, U.K.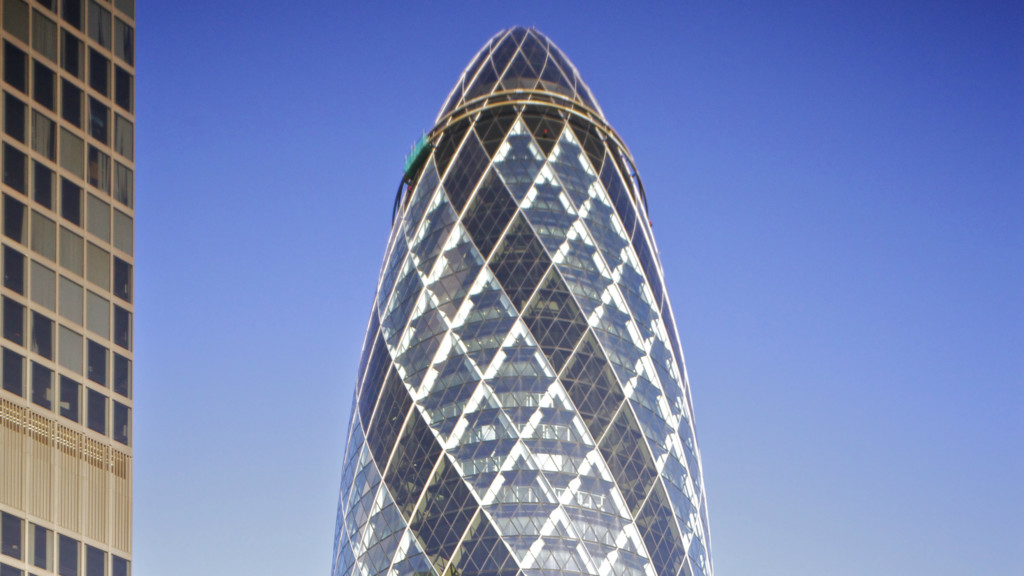 Not all examples of political architecture were erected centuries ago. 30 St Mary Axe, also informally known as the Gherkin in London is a prime example of politically inspired architecture, and construction on this building was completed in 2003.
Erected at the site where the former Baltic Exchange was bombed in 1992 by the Provisional IRA, the Gherkin stands 591 feet high and houses 41 stories where Londoners can go shopping, eat, and mingle.
Designed to be energy efficient and aerodynamic, the Gherkin is a marvel of modern architecture whose signature, the rocket-like shape can manipulate the wind itself. Dubbed "The Most Civilized Skyscraper in the World" the Gherkin is a defining feature of the London skyline.
Architecture might involve politics, and politics always desire architecture. Then again, that's an enormous part of what makes architecture such an exciting career. The opportunity to explore our nation's and the world's triumphs and mistakes through glass and stone and to design and create something that truly lasts forever.
---
If you're interested in pursuing a career in architecture. Academy of Art University's School of Architecture offers both undergraduate and graduate onsite and online architecture degree programs that are accredited by the National Architectural Accrediting Board (NAAB), which is the sole agency authorized to accredit professional degree programs in architecture offered by institutions with U.S. regional accreditation. Apply now or request for information from our admissions representatives.
---
Hero image courtesy of Wikipedia