Famous Children's Book Illustrators to Get You Inspired
Revisit your favorite childhood classics and discover other sources of inspiration with this list of famous children's book illustrators!
While illustrators work on much more than children's books, our favorite childhood stories clearly occupy a special place in our hearts. In fact, for many of us, children's books inspired us to become illustrators!
If you're looking for insight into the industry, here's a neat little interview with one of the masters. But maybe you're looking for visual inspiration instead of words of advice. Below are just a few of the leading lights of this genre to spark your creativity:
Maurice Sendak
Countless little hearts and minds first discovered the wonders of the natural world though Maurice Sendak's illustrations for Else Holmelund Minarik's Little Bear series. However, Sendak's most famous work might be Where the Wild Things Are.

Sendak also served as one of the initial advisers for the famous children's television show Sesame Street.
Theodor Seuss Geisel (Dr. Seuss)
When people say "picture books," "Dr. Seuss" is one of the first names people think of. His works include the timeless The Cat in the Hat, Green Eggs and Ham, How the Grinch Stole Christmas, and One Fish, Two Fish, Red Fish, Blue Fish.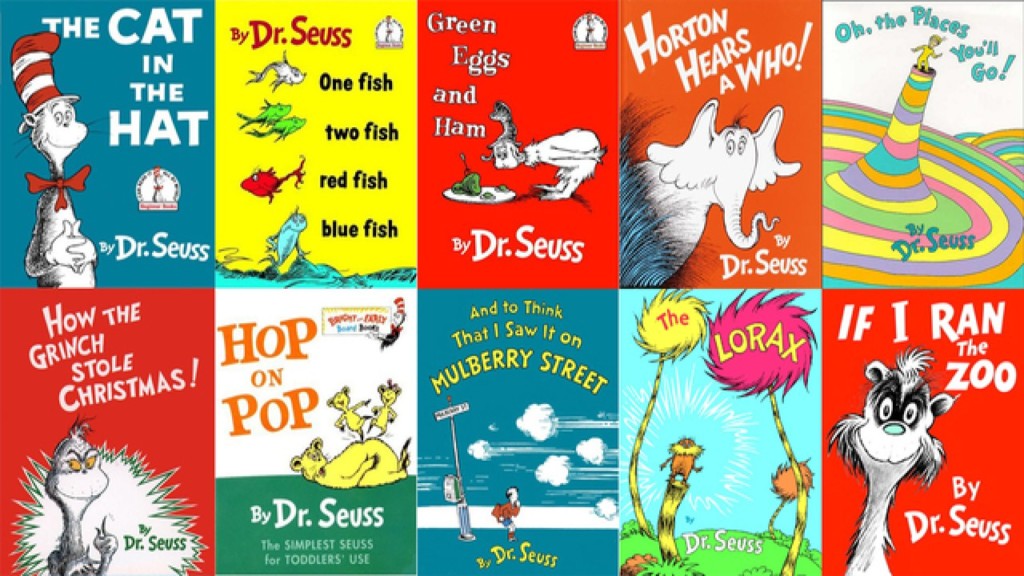 In honor of his contributions to literacy and learning, Dr. Seuss's birthday, March 2nd, has become National Read Across America Day.
John Steptoe
Author and illustrator John Steptoe is best known for his creation of critically acclaimed children's literature centering the African-American community.
At the age of sixteen, Steptoe started his first work, Stevie, which earned great praise from notable sources such as Life Magazine. His most famous book, Mufaro's Beautiful Daughters, is also considered a breakthrough work in the history of children's illustration.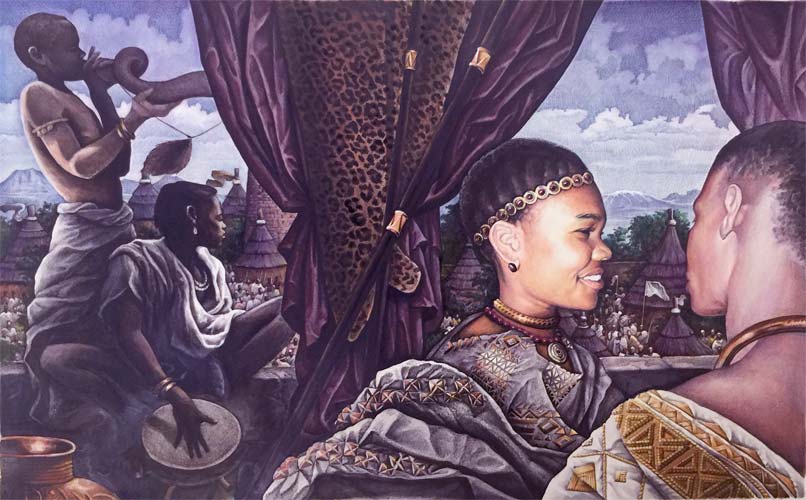 Ivan Bilibin
Ivan Bilibin gained worldwide renown over a century ago with his illustrations of Russian fairy tales. Influenced by the Art Nouveau movement, Bilibin mixed both traditional and more contemporary elements in his highly textured artwork.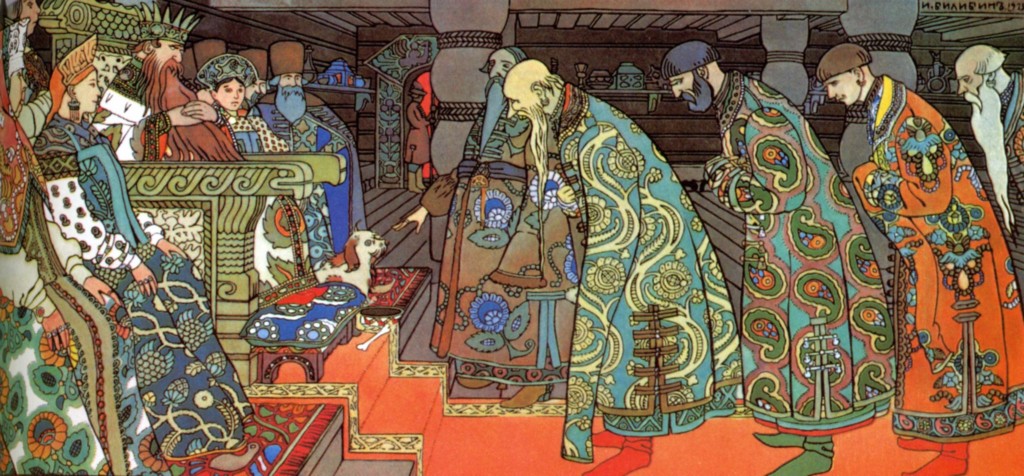 In addition to illustration, Bilibin painted and designed for various print publications and ballet companies.
Taro Gomi
Of all famous children's book illustrators, Taro Gomi might just be one of the most prolific. With over four hundred books published in Japan, Gomi has also enjoyed international recognition, as many of his works have been translated.
Gomi's most popular books include Everyone Poops, Santa Through the Window, and the award-winning Over the Ocean. On top of illustration, Gomi has written many songs for children's television shows as well.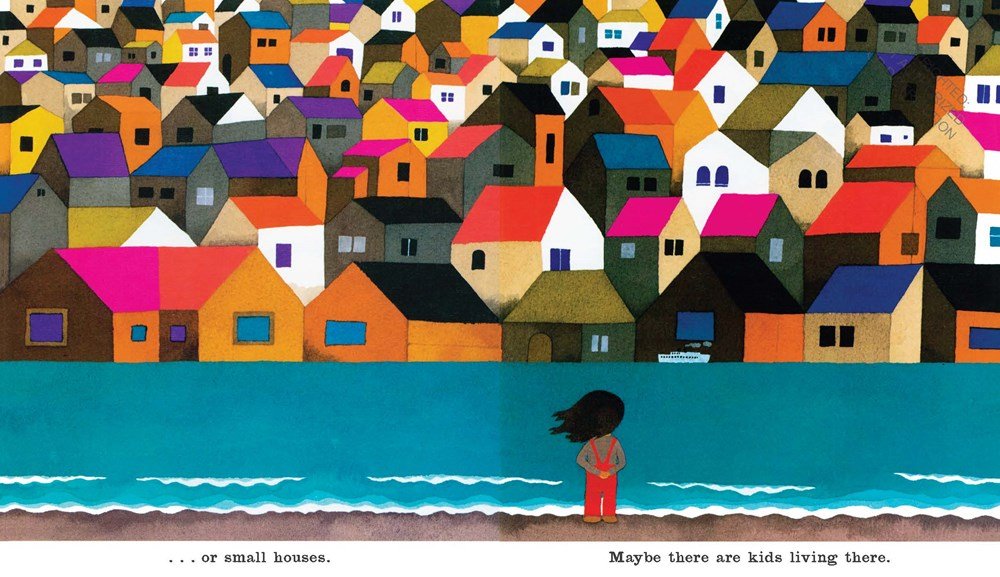 Tove Jansson
A Finnish artist and writer, Tove Jansson painted, composed novels, and penned and illustrated children's books and comics.
The Moomin books and comics—about a family of trolls that look like like hippos—are Jansson's biggest claim to fame. In fact, the Moomin series is so beloved internationally that it has over ten animated adaptations in countries ranging from Russia to Japan.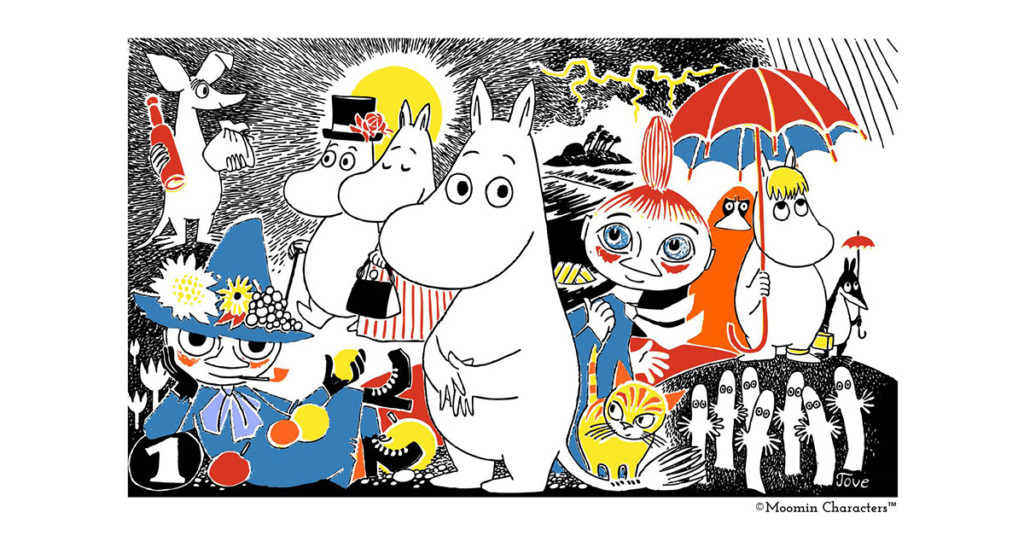 The Moomins have also enjoyed musical adaptations, stage adaptations, and much more.
Carmen Lomas Garza
With work featured in the permanent collections of the Smithsonian, Carmen Lomas Garza specializes in bilingual children's books with colorful illustrations. Inspired by the Chicano movement, her stories often portray the lives of Mexican-American families.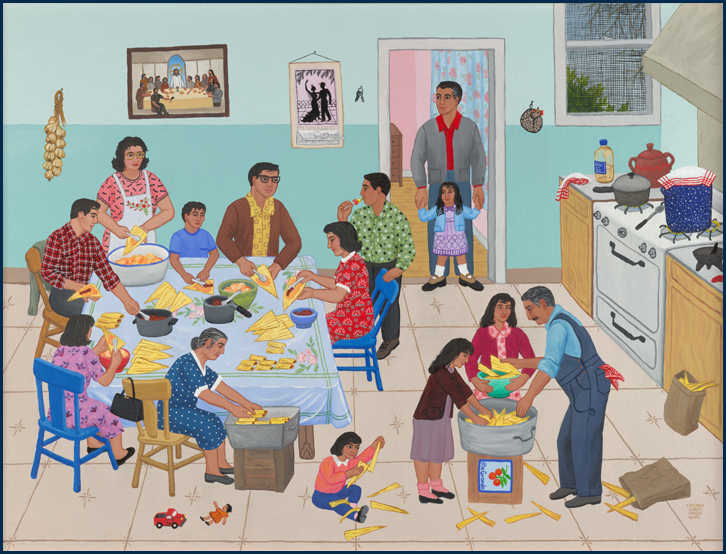 Aside from her children's books, Garza is famous for her mural-like paintings and Mexican folk art.
Beatrix Potter
Beatrix Potter's charming stories feature a wide cast of animal characters. While you might be familiar with The Tale of Jemima Puddle-Duck and The Tale of Tom Kitten, Potter's most famous children's book might be her first published book, The Tale of Peter Rabbit.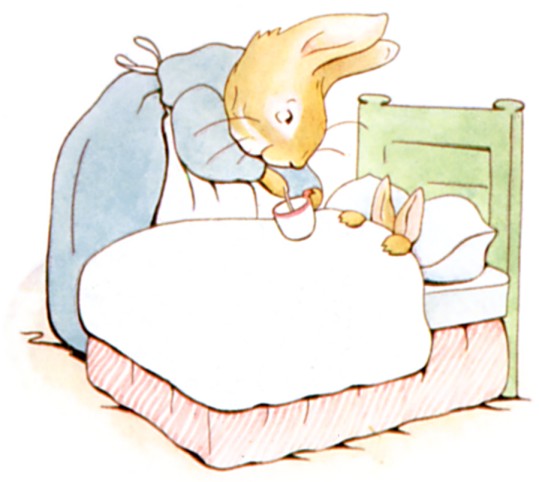 Potter's legacy doesn't stop at children's illustration, however. As an acclaimed British naturalist, her contributions to the field of scientific illustration, research, and mycology are still felt and honored today.
Faith Ringgold
Faith Ringgold is another famous children's book illustrator with expert knowledge of a variety of mediums, including painting, sculpture, and performance art.
Of Ringgold's creations, the most famous include her vibrant story quilts and children's books about African-American culture, history, and experiences. Her award-winning first book, Tar Beach, is based off of a story quilt inspired by her childhood growing up in Harlem.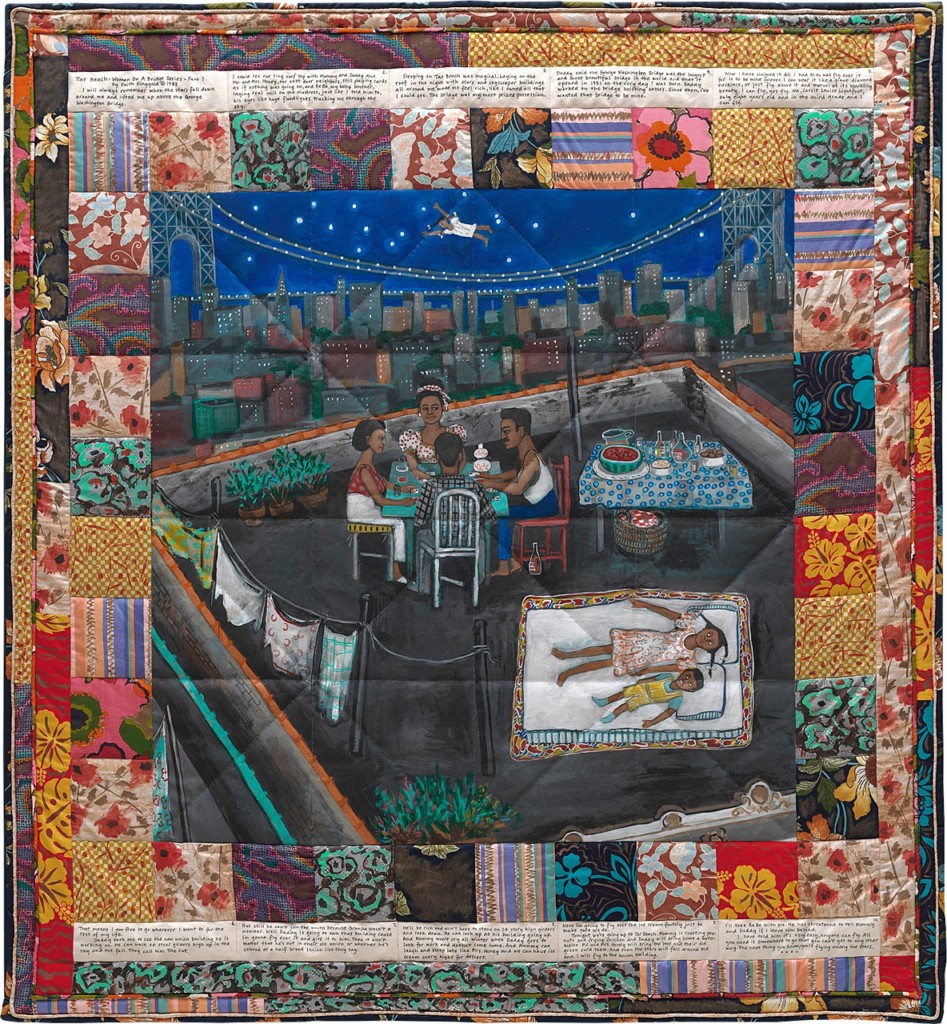 Jimmy Liao
Taiwanese artist and writer Jimmy Liao started out working in newspapers and magazines. After battling leukemia, he decided to focus on creating art and telling stories.
His award-winning children's books A Fish With A Smile and Secrets in the Forest have theater and film adaptations, as well as translations in other languages.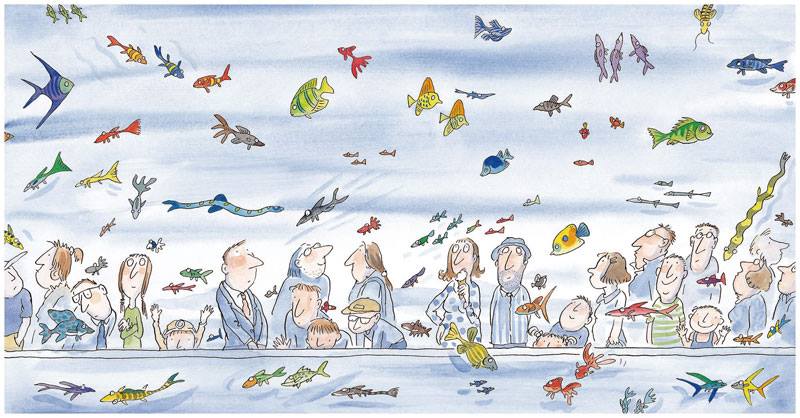 Gail de Marcken
Gail de Marcken has illustrated both classic European stories—such as The Nutcracker and the Mouse King and Tales from Shakespeare—and original stories—such as The Quiltmaker's Gift and Clever Ali. With her whimsical style, Marcken swiftly transports young minds into other worlds.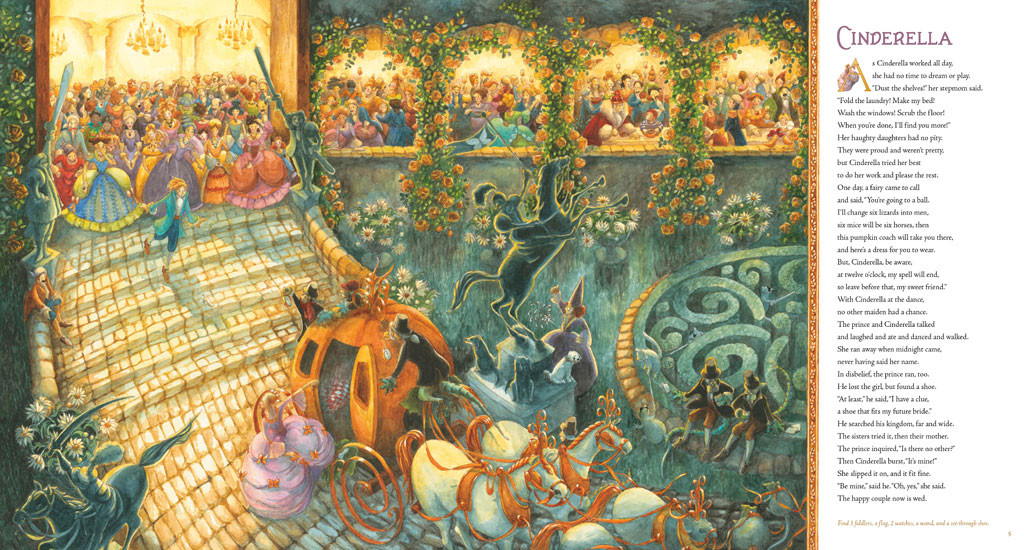 ---
If these famous children's book illustrators inspired you, visit the School of Illustration page at Academy of Art University! You can also request more information or get started on your application to embark on your journey as an illustrator.
---
Header image courtesy of School of Illustration BFA student Kristin Makarius.