RSVP: Acting School's Student Theatre Stages Incubus
What: Incubus: A Horror Immersive Experience
When: October 24, 25, 26
From 7:30PM / Every 30 minutes
466 Townsend Street
Looking for some Halloween scares? Academy of Art University's student theatre is serving something precisely up that alley. Why don't you come if it's something suited to your taste?
The production is entitled Incubus: A Horror Immersive Experience. We can't really tell you how immersive it's going to be exactly, but we can tell you that there's no chance you'll miss it because the program runs once every 30 minutes!
And all you have to do is show up! It opens tomorrow, so see you there!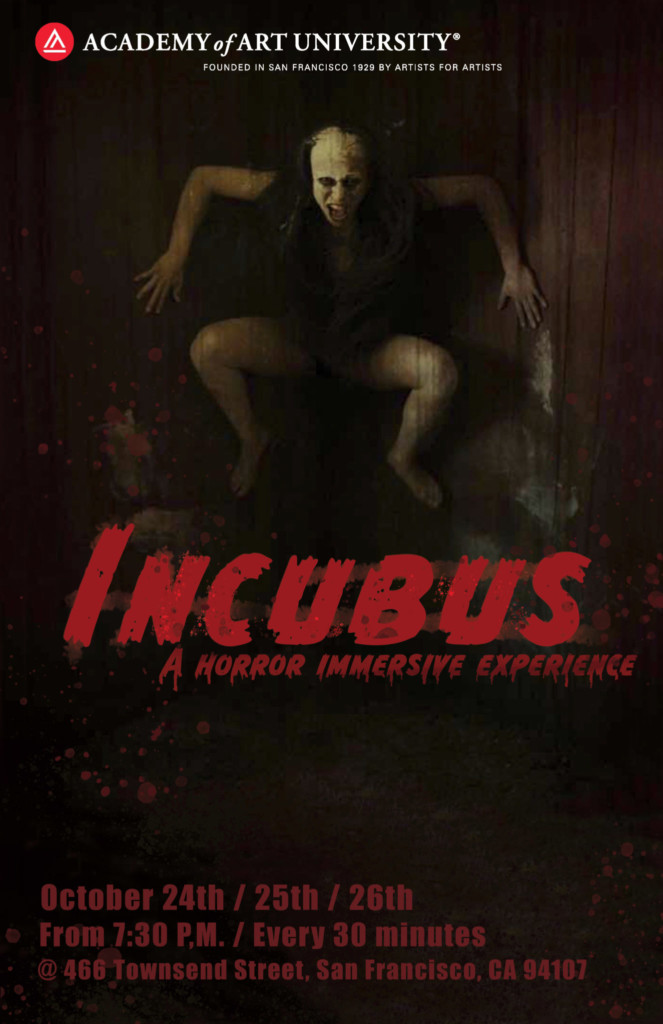 ---
Academy of Art University is now accepting applications. Request information about our School of Acting and other degrees and programs for details on financial aid, housing, and more.