In Photos: Academy of Art Students Collaborate for Chinese New Year Parade Float
You've seen the concept design, and you've seen the hard work put in behind the scenes. Now it's time to see the final product of this interdepartmental collaboration that is the official float for the 2020 Chinese New Year Parade.
Academy of Art University made an impact yet again with their presence as they showcased their Year of the Rat-themed float. Under the guidance of Publications and Special Projects Manager Bob Toy, the art school students successfully delivered yet another award-winning float.
Teamwork Makes for Fun Work
Various students from the School of Fine Art-Sculpture and School of Illustration teamed up to show exactly what an art school's float should be. With their creativity combined, they were able to make the Rat larger than life, the star of the show, for this Chinese New Year parade.
Alongside that, fun, original music composed by participating students from the School of Music Production & Sound Design, acting students worked to liven up the crowd as the float cruised along the streets of San Francisco.
Meanwhile, students from the School of Communications & Media Technologies teamed up with the Chinese Chamber of Commerce to produce their own news coverage of the parade.
If you missed the parade, here's your chance to see the final product.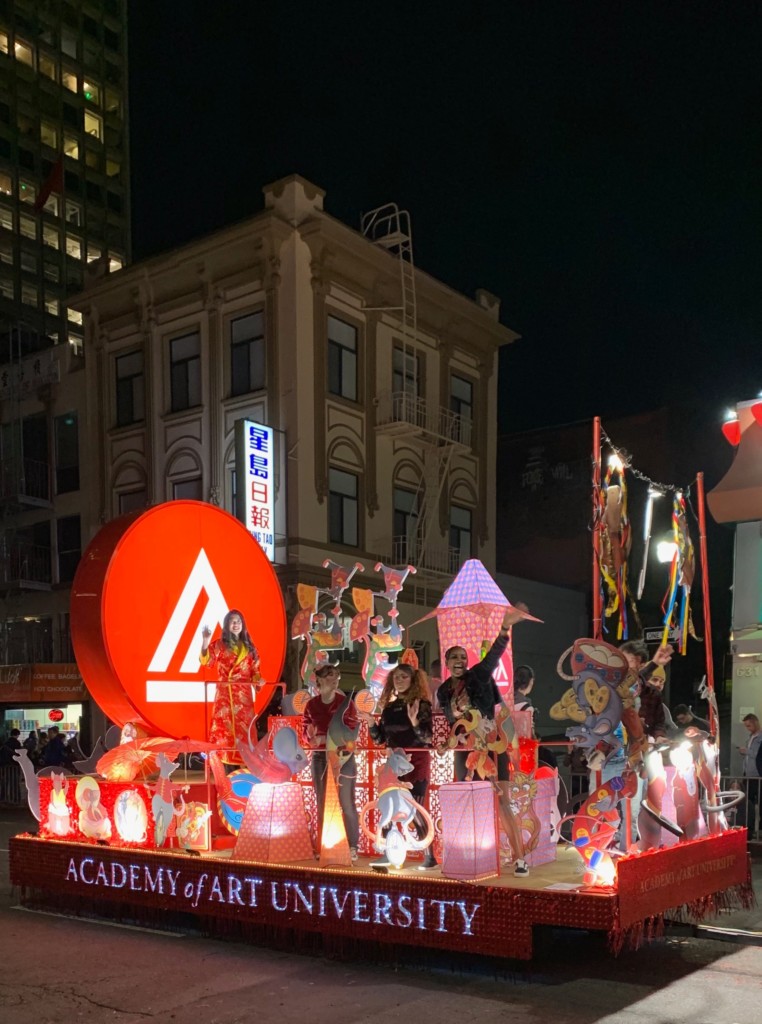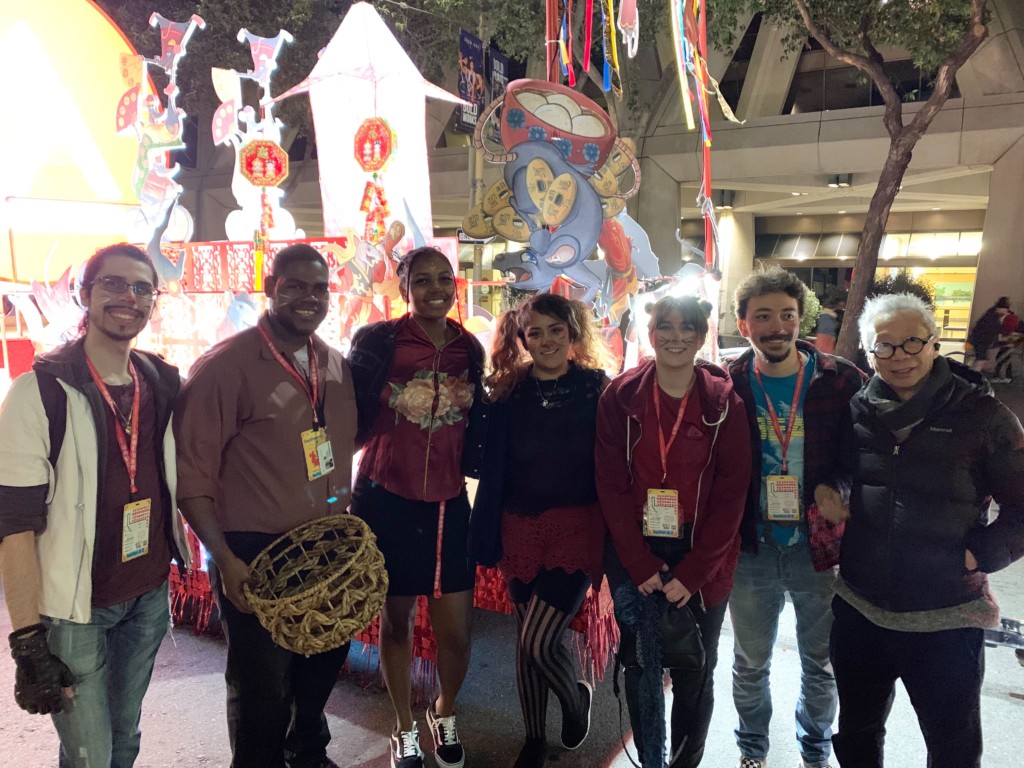 Congratulations to the participating student for this project! Your art school community is proud of you all!
---
Academy of Art University encourages networking and collaboration among its students, regardless of their departments. Request information from our admissions representatives to learn more about the different art and design degrees offered. Apply now if you're ready to become a part of the Academy.
---
Images courtesy of John Beeson