On the Wall: Fine Art Student Captures Community Spirit in City Mural
Wear your heart on your sleeve—or perhaps on a wall. After two years of planning with the city of Martinez, Calif., Academy of Art University MFA student Colleen Gianatiempo kicked off her work on the Small Town With a Big Heart mural project on October 10.
"One of the upsides to having city walls is it'll be there forever," Gianatiempo said. "If you have private walls, anyone at any time can change it. [There's] no guarantee with private walls. My city walls will be there forever."
Gianatiempo, who will be graduating from the Academy in Spring 2017 from the School of Fine Art, initially came up with the idea for the mural with her friend Dena Betti, whose 14-year-old daughter Jenna was tragically killed in a train accident in 2014. To honor Jenna's life and reflect the community's outpour of support for the Betti family, Gianatiempo designed a mural mirroring the hope, support, and happiness of Martinez.
"It's very important that the community be involved in this because [it is about] our community supporting our friends and the death of her daughter," Gianatiempo said. "Our mural is about love and support, lifting one another up."
As a part-time student at the Academy, Gianatiempo has one more class to complete before graduating next year. She credits a lot of her drawing and design skills to her time at the Academy and lessons on color theory.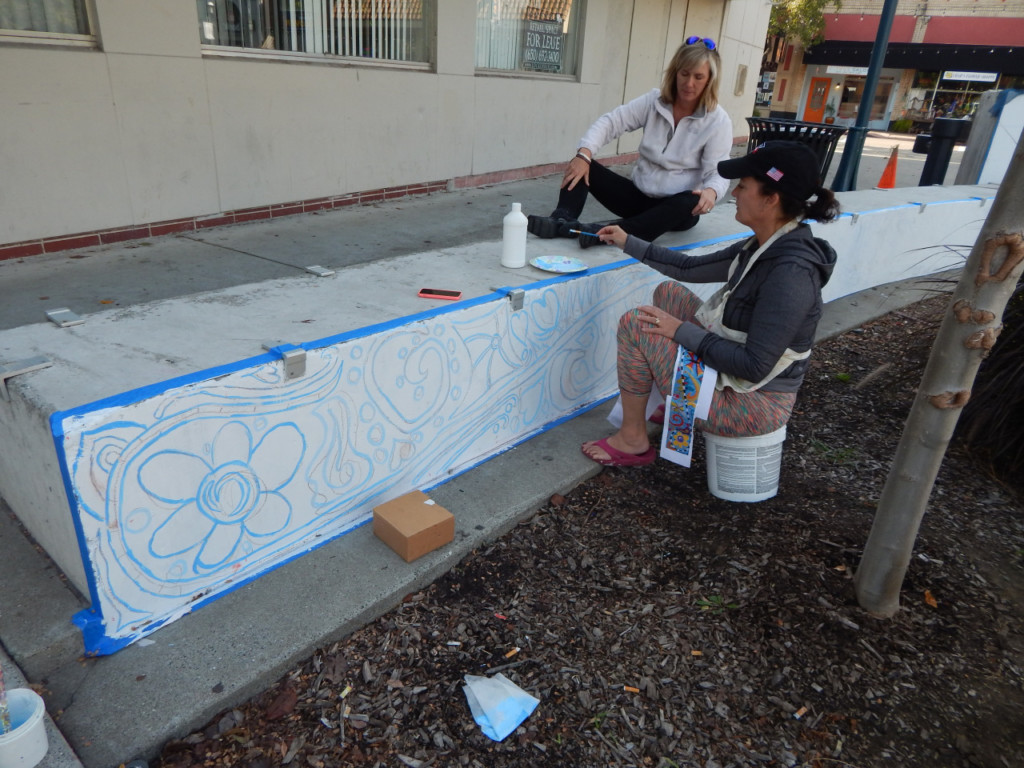 "Drawing was important and the rules of thumb when you're designing," she said. "[These have] all been part of my decisions when designing the mural."
After a series of meetings with the Parks, Recreation, Marina and Cultural Commission (PRMCC) and Martinez city council starting in 2014, the mural project was approved. A public forum was held to invite the community to help compile a list of images properly representing what Martinez means to them. In the final design, Gianatiempo incorporated sketches of dragonflies, angels, school mascots, and other inspiring imagery depicting the community's adoration for its city.

"This mural is a way to say thank you," she said.
The project is sponsored by #hersmile, a nonprofit assisting families that have been struck by tragedy. The public can support the project by purchasing a personalized clay heart that will be permanently affixed to the mural.
The community is invited to participate in the creation of the mural by attending a paint session where painting supplies and materials will be provided to participants.
To learn more about how to get involved with the Small Town With a Big Heart mural and view the paint session schedule, visit hersmile.org.