Sculpture Alumna Debuts Solo Show
Academy of Art University alumna Yuqing "Max" Luo debuted her first solo show at the Cannery Galleries in May 2017. A recent MFA graduate from the School of Fine Art-Sculpture, Luo displayed her graduate thesis titled, "Border Lands."
"I chose to come to Academy of Art University because its emphasis is on practical skills and its facilities are top-notch, and the faculty are very supportive," Luo said.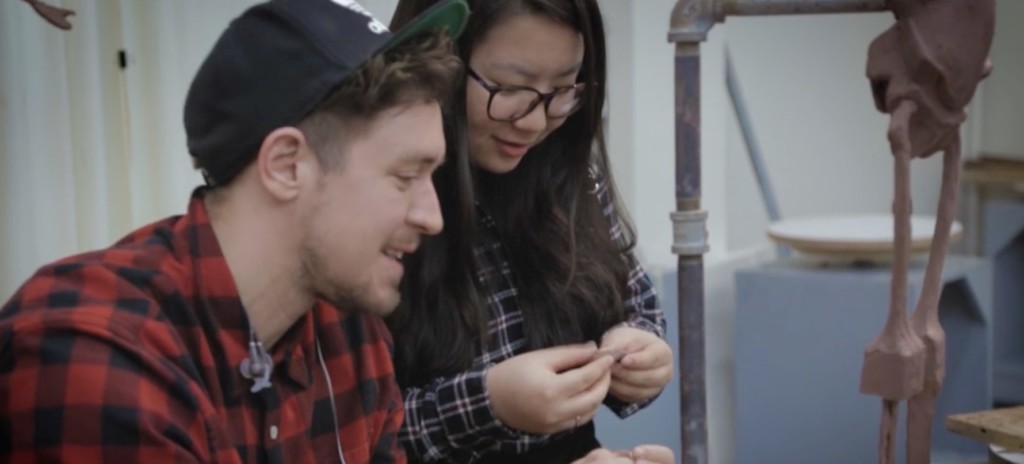 As a graduate student, Luo valued the critiques from Academy faculty. By communicating closely with her instructors, she was able to refine her methods and apply it her work.
"The critique really helped me because I could talk about the creative process over and over," she said. "Teachers helped me come up with conclusions."
Luo found inspiration from her experience moving from one city to another. Growing up in central China, Luo moved to another city where people spoke a different language. The experience influenced the way she started to observe peoples' behavior and how cultures influence individual perceptions of the world.
"One thing I learned is it is really important to try new things because you never know how much you can accomplish," she said.
Learn more about what you can accomplish by visiting us as www.academyart.edu. If you're interested in learning about how you can get involved with the School of Fine Art and its programs, please visit us here.