Five Popular Mixed Media Artists of All Time
Learn more about mixed media art, a diverse and creative art form. Here are some famous artists who created by mixing mediums!
If you're not familiar with mixed media art, you're missing out! It's a fun kind of artwork that involves mixing several different medias to create a finished piece. This could mean using things like pen, oil paints, and paper on canvas to create art—or any other combination of mediums you can imagine. With mixed media, there really are no rules. If you can dream it, you can create it.
History of Mixed Media
Throughout history, many famous artists have created great works using mixed media. The practice of using several different types of mediums dates back centuries. Yet, the early twentieth century was when this art form became recognized as something distinct.
This was the Post-Modern art period, and many artists had grown tired of art that they saw as overly rigid and traditional. Thus, the movement was born. If you're curious and want to experiment with this medium, here are five popular mixed media artists you should know. Classes like Mixed Media/Printmaking also help you develop you own unique approaches to mixed media art, much as the artists below have done.
Pablo Picasso
The rise of mixed media coincides with the rise of Cubism—and Pablo Picasso was one of the leaders of both movements. Picasso was known to use anything and everything to create his works. His Cubist collages featured newspaper clippings, musical scores, fabric, metal, parts of musical instruments, and more.
Despite being rendered on canvas, his cubist style featured the kind of depth and dimension normally found in sculpture. For example, he used caning from a wicker chair to create contrast and texture in "Still-Life with Chair Caning."
Henri Matisse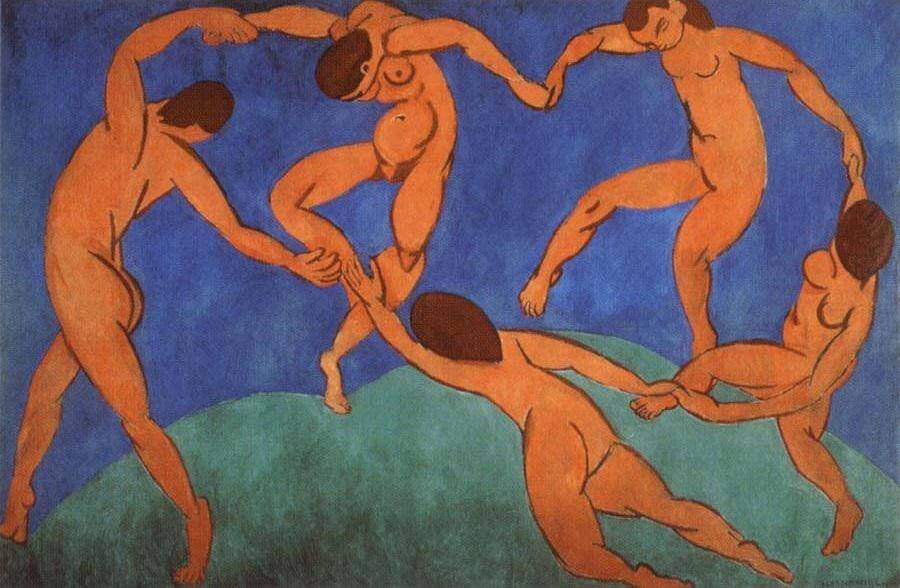 After a stint in law school, Matisse decided to attend fine art school when his mother bought him a set of art supplies. He'd discovered "a kind of paradise" in creating, as he once said. Early in his artistic career, Matisse painted in traditional styles, creating still-life and landscapes, but with time, his art evolved.
In 1941, he was diagnosed with cancer, which left him bound to a bed or chair. This was when he truly started working with mixed media. During this phase, he took sheets of paper pre-painted with gouache and cut them into different shapes and sizes, arranging them as collages. The result? Lively, colorful compositions with lots of dimension.
Njideka Akunyili Crosby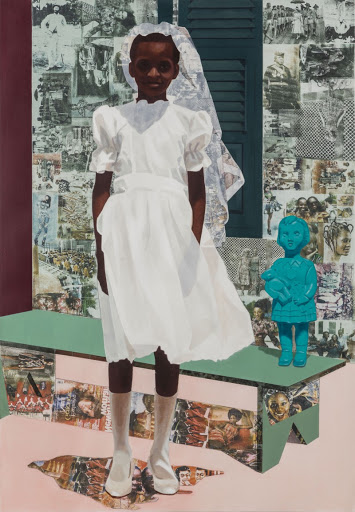 Crosby is a Nigerian-born artist working today, one who creates unusual imagery with photographs, acrylics, charcoal, colored pencil and fabrics. To create her images, she makes layered collages using photographs taken of herself, her family, or taken from popular magazines. The effect is unusual—simultaneously abstract and realistic with a deep dimensional look. If you're interested, "The Beautyful Ones" is one of her iconic collages to date.
Tom Wesselman
Wesselman was a famed pop artist who used things like advertising ephemera, pastels, acrylics, and various everyday objects to create colorful collages. His inspirations included abstract expressionism, and his art is notable for bold colors and distinct Americana themes. His most notable work is the "Standing Still Lifes" series, which is an unusual form of mixed media using shaped canvas, oil and acrylic.
Richard Hamilton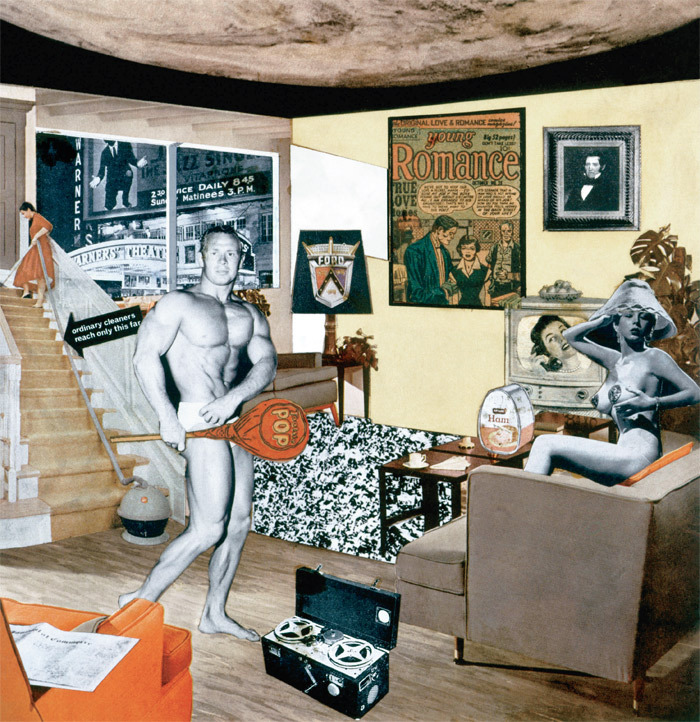 Wesselman was a prominent pop artist, but Hamilton was the founder of this movement. To him, it was a way of life. He immersed himself in movies, television, music, magazines, and more, using all of it to inspire his art. One of his most famous works is titled "Just what is it that made today's homes so different, so appealing?" In the creation of the piece, Hamilton used magazine cutouts to create representation of a home's interior. He was also known to use other materials, like plastics, in his art.
As you can see, mixed media art is truly a medium in which there are no boundaries. It's all about expressing yourself using objects and materials that best bring your perspective and your ideas to life.
---
Interested in learning more art styles other than mixed media? There are tons of artistic styles in fine art including sculpture, traditional art, calligraphy, printmaking, and more! As an art student, you will experiment with all different types of art to find the style that is perfect for you.
If you'd like to develop your unique artistic style, request information to learn more about Academy of Art University's fine art program. Classes are available online or virtual on-site for summer and fall enrollment. Once you've evaluated your options and decided to join, get started on your application to join us!
---
Header image is "Island in the Mind" by MFA Student Peiwen Xu