Reasons Why You Should Attend Open Houses before Choosing a School
It sure would be nice to be able to test something out before committing to it, right? This rings especially true when you're deciding which college you should go to. This is where attending campus open houses becomes an important part of choosing a school. Colleges and universities stage these events to let you learn more about the programs they offer, while at the same time getting you familiar with the campus.
Here are some of the benefits you can enjoy when you personally check out a campus as you look for the right San Francisco art school to enhance your creative skills and build a career.
Meet Fellow Students
Going to an open house is a great way to meet others who are also interested in going to art school for college. You can meet current students as well, who can give you firsthand information about what the school is like and how their experience in it has been so far. Their insights can help you decide whether it's the right fit for you.
Check Out the Facilities
You'll be spending a good deal of your time in classrooms and other areas of the art school you choose, so it's important to be familiar with the facilities. Open houses let you take a tour of the campus so you can also see the tools and technology available, as well as how up-to-date they are. This can help you determine if the school you're visiting can really provide what you need, and in a place where you'll be comfortable working on developing your artistic skills.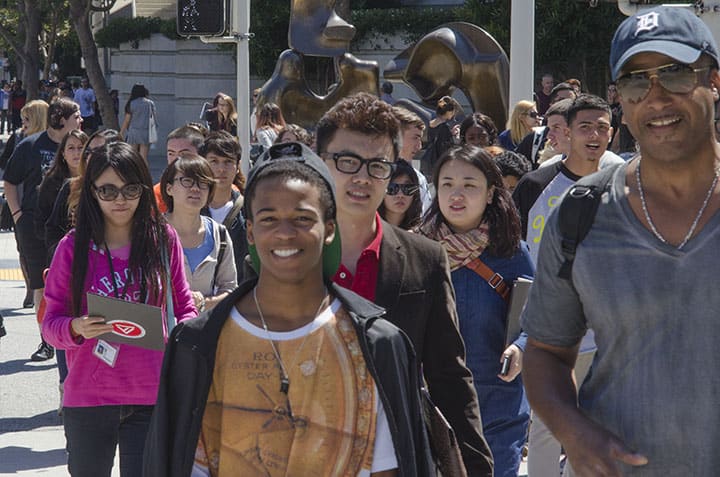 Explore Extracurricular Activities
You won't be in class all the time when you're in art school. If you're interested in getting involved in extracurricular activities when you're not busy learning, look into campus organizations, clubs, and other activities that the school offers. These can help give you an idea of what kind of student culture there is, as well as what types of communities of interest are present within the institution.
Inquire About Potential Careers
Pursuing a degree in art isn't just about building your skills. You'll also need to think about the career you'll pursue once you have your degree. When you go to an open house, you can talk to faculty and staff about the kinds of career paths that are available for students. This is a great time to ask about different programs the school offers and look into opportunities to continue your education even after you graduate. For example, does the school offer professional development or continuing art education programs? Being able to keep learning and developing your skills after graduation can make these art schools a wise educational investment.
Open houses aren't just staged campus tours—they are practical opportunities for you to make a well-informed decision as to the course you will pursue, and from where. Invest your time on it; even just one tour could shape the future of your professional career.