RSVP: 7th Annual Veterans Art Exhibit
What: 7th Annual Veterans Exhibit Opening Reception
When: October 11, 2019 | 5:30PM
Where: Atelier Gallery, 79 New Montgomery
Exhibition Run: September 23-October 19, 2019
In time with the celebration of San Francisco Fleet Week, Academy of Art University would like to invite you all to head down to the Atelier Gallery on 79 New Montgomery and enjoy the exhibit put up by our proud veterans.
This is the 7th iteration of this annual art exhibit featuring original works by US Military Service members, ranging from those who served in World War II to those who are currently serving.
It truly is an honor to have these patriotic men and women share with us their art. The exhibit officially opened in September, but in case you haven't dropped by yet, you have until October 19th.
A reception will also be held in their honor on October 11, so do drop by and lend your support to our veteran artists.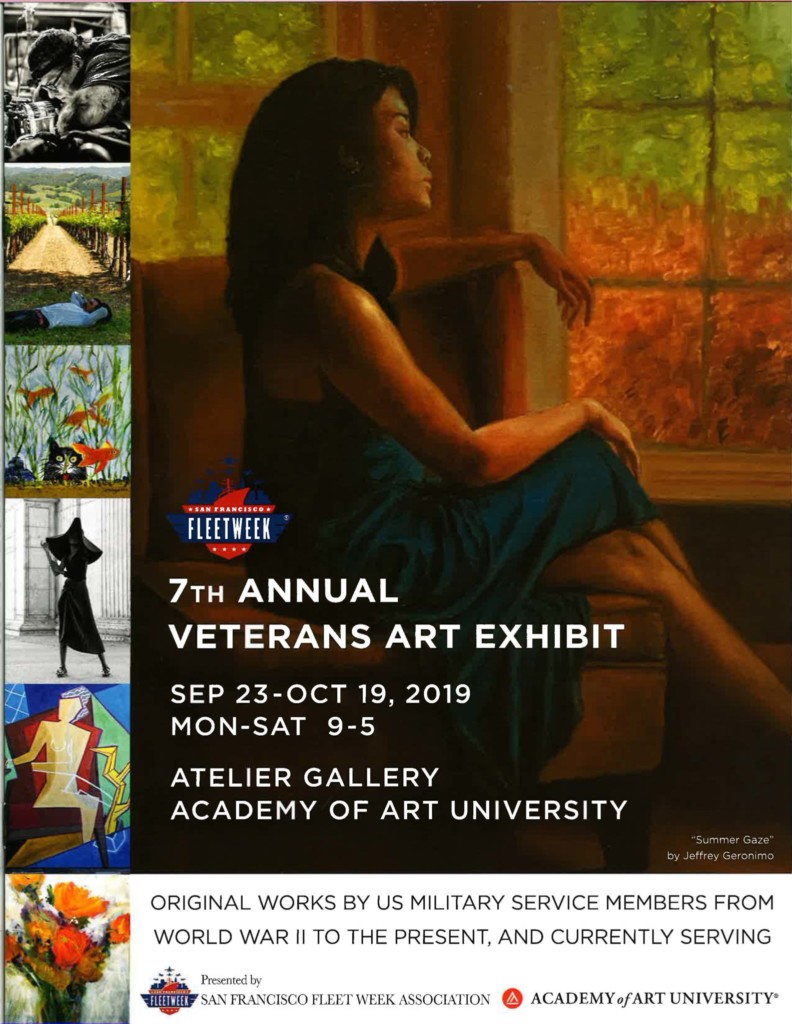 ---
Are you a military veteran looking to expand your skillset or switching up careers? Request information from Academy of Art University admissions representatives. You can also apply now if you already have a plan.