RSVP: Sign Up Today for Academy of Art's Summer Hospitality Program
Event: Summer Hospitality Program
Dates: June 10-August 3, 2019
Where: 825 Sutter Street, San Francisco, The Commodore
When: Check-in on Monday, Thursday, and Saturday | 3:00-5:30PM ONLY
Academy of Art's Summer Hospitality Program is currently accepting participants throughout June 10 to August 3, 2019. If you are high school student starting to prepare for college in an art school, or are the parent or guardian of one, check out these details for your consideration.
What is the Summer Hospitality Program?
In a nutshell, this is a great opportunity for prospective students to get an actual feel of what it's like to live in campus. Think of it as a much more expanded open house program—only this time, you actually get to stay in house.
There will be campus tours, sessions with an admissions advisor, and even time to go around the city for some sightseeing and dinner.
This weekend experience won't be enough to answer all your questions about Academy of Art, though, and for sure, you'll have more questions than when you first walk into the program. Then again, that's precisely the beauty of it. Having all these questions—ready to be answered by your admissions advisor—will lead you a step closer to finding the answers you need.
How to Join
Getting in the Summer Hospitality Program is easy! Just completely fill out the application form, indicate your preferred dates, and voila! You'll soon receive a confirmation email (as in within 3 business days soon), which should include all the other additional arrival documents.
Important: make sure that you complete and return your arrival documents as instructed, otherwise your reservation may be cancelled. Reservations are also booked for a full two night-stay.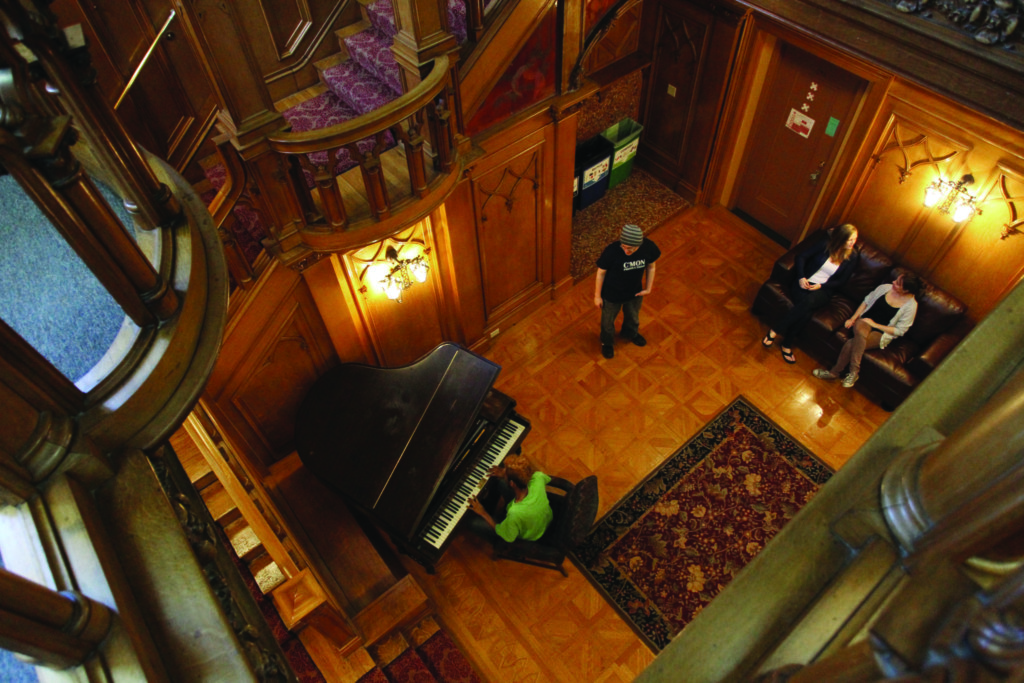 Guest Eligibility
Here are some of the other crucial information that you should know about the program:
Guests under the age of 18 are welcome to participate only when accompanied by an adult
Students enrolled in prior semesters at Academy of Art University are not eligible, unless all classes were part of the Pre-College Art Experience program
Previous hospitality stay guests and local residents within 60 miles of San Francisco do not qualify. Exception: Previous hospitality stay guests who will be high school seniors at the time of their return visit are welcomed back for a more timely stay.
All 2019 Summer Pre-College Onsite students and new students who are registered to start their degrees Summer 2019 may participate June 10th – June 16th only
Summer Pre-College online students are welcome to participate throughout the duration of the program (given they meet the 60 mile criteria)
More details can be found at the Summer Hospitality Program page on Academy of Art's website. You may also call this number: 1-800-544-2787 for more information.
---
Even if you can't make it to this year's Summer Hospitality Program, you can still learn more about the Academy simply byrequesting for more information. You can also get started with your application now if you're officially decided to be a part of our community.