What You'll Learn While Earning a Visual Development Degree (Classes to Expect)
Behind most successful pieces of visual media—like video games or animated films—is a visual development team. But what is visual development, and what do visual development programs teach you?
The work of visual development artists is everywhere you look. In fact, a visual development degree is quite flexible, enabling graduates to work in almost all forms of creative entertainment.
But what do visual development artists actually do?
Visual development artists are not exactly the same as concept and storyboard artists, but they function in a similar capacity. Their job is to create the look and feel for feature films, video games, animated series, TV programs, commercials, and more. This can mean anything from drafting color keys for major scenes to designing characters, costumes, environments, and props.
As a result, visual development degree programs make sure that students know how to do all of the above. More than that, a school of visual arts also teaches students how to use industry-standard techniques and tools such as Maya, Photoshop, and ZBrush.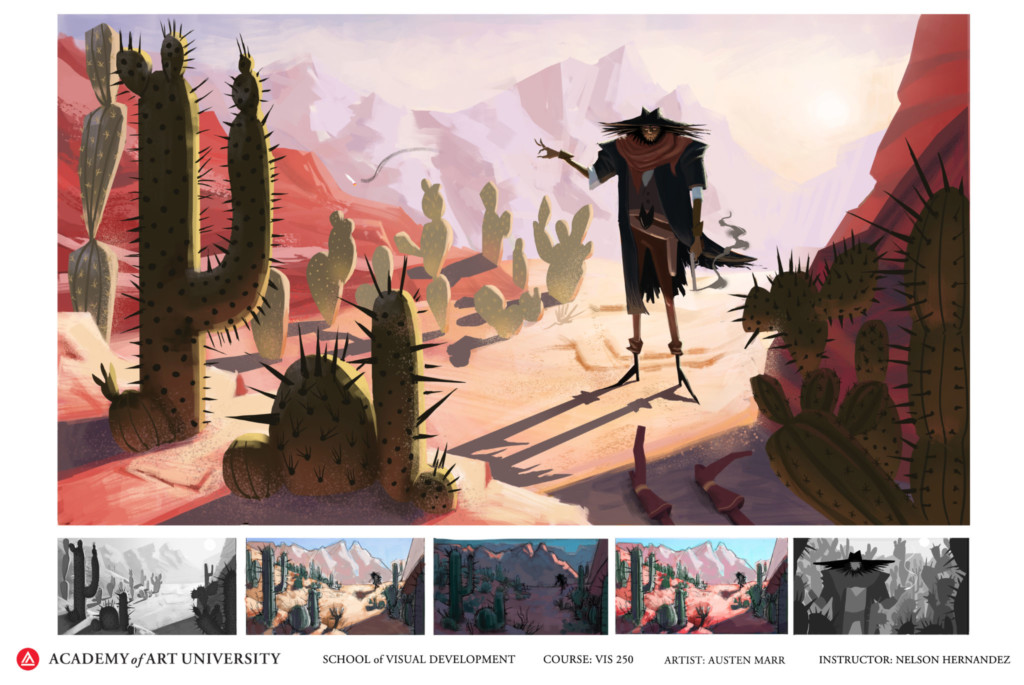 Preparing for Your Future Career
Like we mentioned above, visual development artists work in such a wide range of fields that there's a niche for almost every combination of personal preferences and talents. However, visual development artists all share a similar set of basic skills.
Below are a few core classes that those pursuing a visual development degreewill take during their course of study.
Mastering the Art of Digital Painting
In the digital era, you need to know how to use digital tools, such as Photoshop, Clip Studio Paint, and 3D software. Naturally, many of your classes will familiarize you with these programs so you'll be ready to work with them in professional settings upon graduation.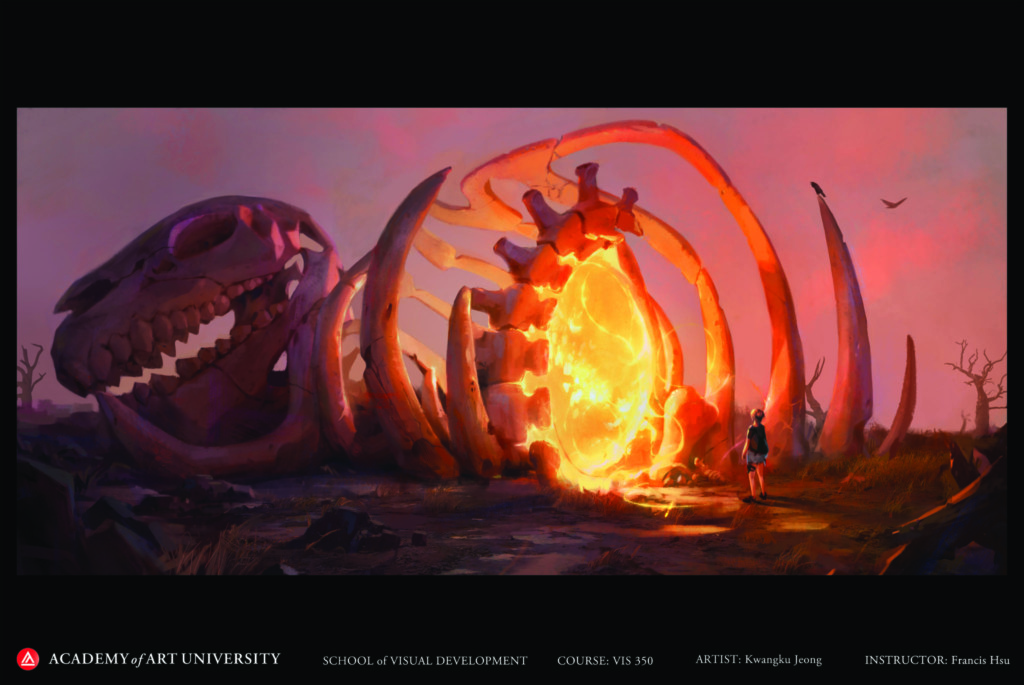 Creating Compelling Characters
Good character design is a lot harder than it might seem. Besides knowing how create high-resolution models with software, you also have to understand silhouette, costume design, body language, expressions, and more. For example, you don't want to design a character with spiked armor, only to discover that the spikes cut into the character's head when the character raises their arms!
Designing Atmospheric Environments
Visual media rely heavily on environment design to convey mood, atmosphere, and details important to the story. Is the world industrial, for example? Or is it woodsy? How does this affect how characters interact with the setting?
In addition, when a visual development artist designs an environment, they have to consider composition, lighting, and texturing. A visual development degree program allows students to explore this process while receiving feedback from experienced instructors.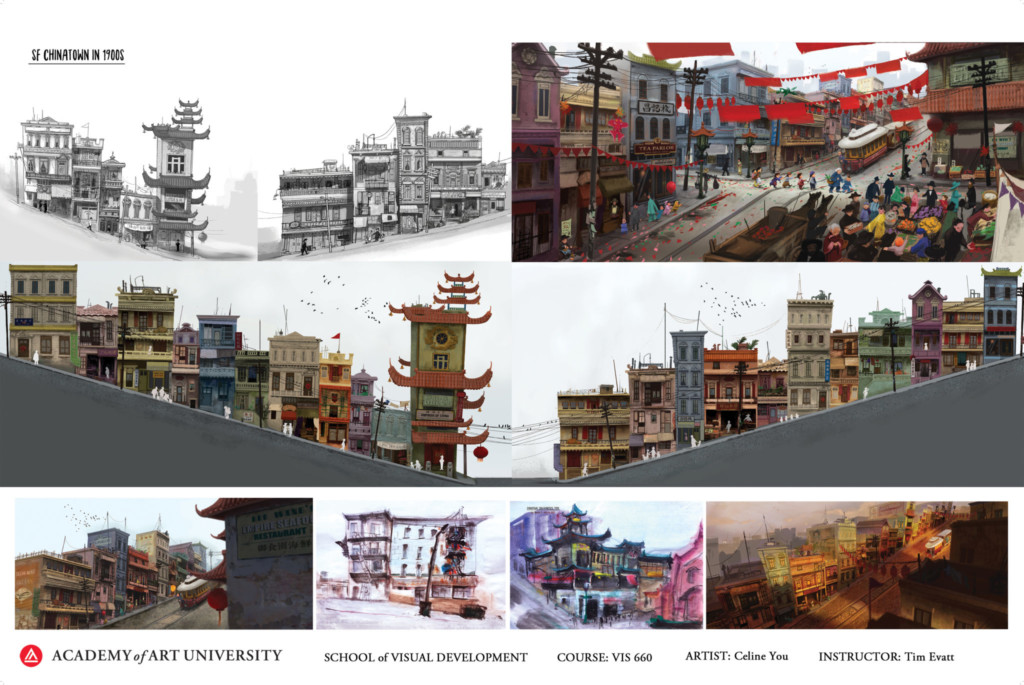 Constructing Convincing Vehicles
Making vehicles and transportation devices look believable can be a real challenge. As such, students learn the anatomy of automobiles, particularly vintage cars, for use in projects with futuristic or steampunk themes.
Telling a Story Through Images
Perhaps one of the most anticipated topics in any visual development degree program is storyboarding. In storyboarding classes, you'll discover how to visually structure a narrative, as well as what works and what doesn't.
Not only does a storyboard plot out how one moment transitions into another, but it also plots out the sequence, camera positioning, and timing of each shot. Above all, the goal of a storyboard is to give the creative team an idea of how a scene might unfold—and whether changes need to be made before the project moves into its final stage.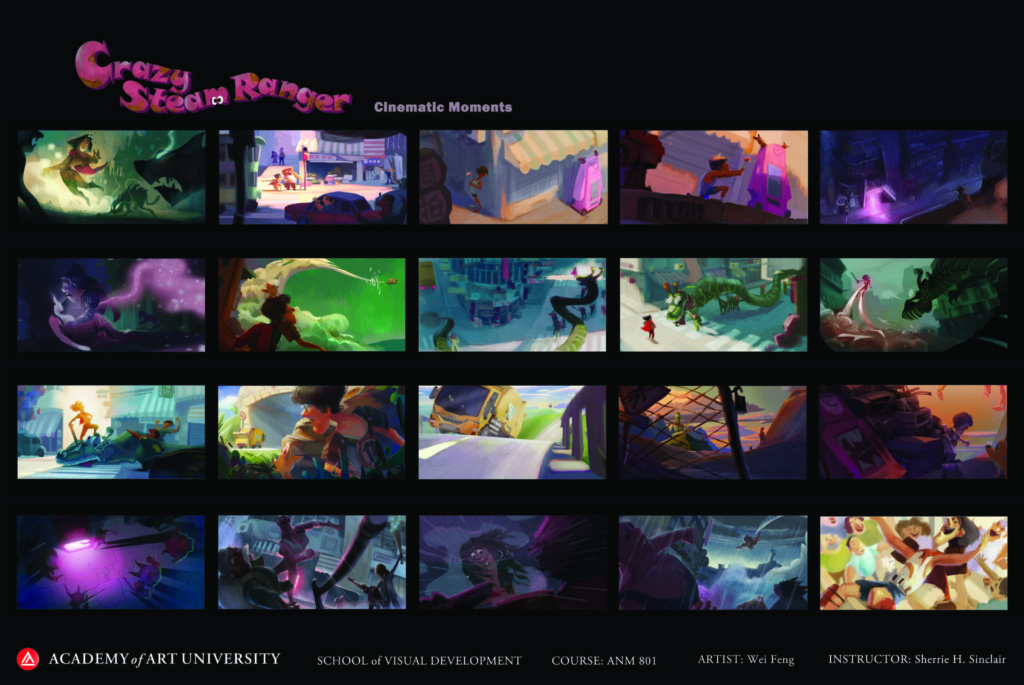 Producing a Short Film, Video Game, or Project
At a school of visual arts, students have the opportunity to showcase their skills and produce their own projects, such as short films and video games. However, these projects also require a lot of work, and most people aren't experts in all aspects of the process.
That's when cross-department collaboration comes in. Being able to work well with other artists and designers is essential for anyone in creative entertainment. Knowing this, art schools often offer special courses where students get to work in teams on big life-changing projects. Take Soar by Academy of Art University alumna Alyce Tzue, for example, or Sonder, directed by Academy alumnus and instructor Neth Nom.
Developing a Professional Portfolio
Last but not least, students earning a visual development degree can build impressive portfolios through classes, internships, and partnerships. While you might be fully capable of creating a portfolio outside of school, feedback from instructors and peers can definitely transform your work.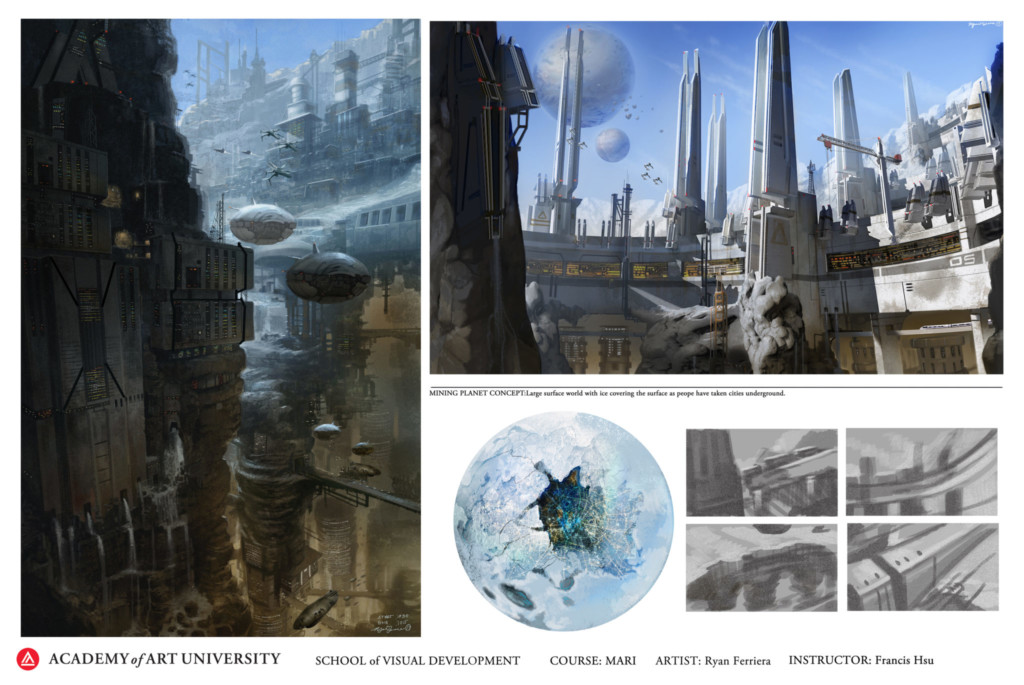 ---
If you're interested in learning about the Academy's School of Visual Development and how we can support you, request information now! Or if you're ready to join our community of artists and designers, get started on your application today.
---
Header image by School of Visual Development MFA student Shannon Munnayer.