A New Student's Guide to Film Degree Program Classes
A film career offers strong financial and social opportunities — but to make use of these opportunities, you need to study what film production actually involves.
While actors and directors are often the most publicized aspect of film productions, a lot of people also work behind the curtain.
For example, who plots out how the lighting is supposed to fall on an actor's face? What about sound effects, or how a scene is shot, known as the art of cinematography? And let's not forget about the grips — technicians who work closely with the camera and all sorts of equipment.
If you're interested in film production, knowing about the different components of film production — and where you'll fit in — is critical to success. Classes in a film degree program can offer you not only firsthand experience and access to industry-standard technology, but also a chance to explore many areas of focus.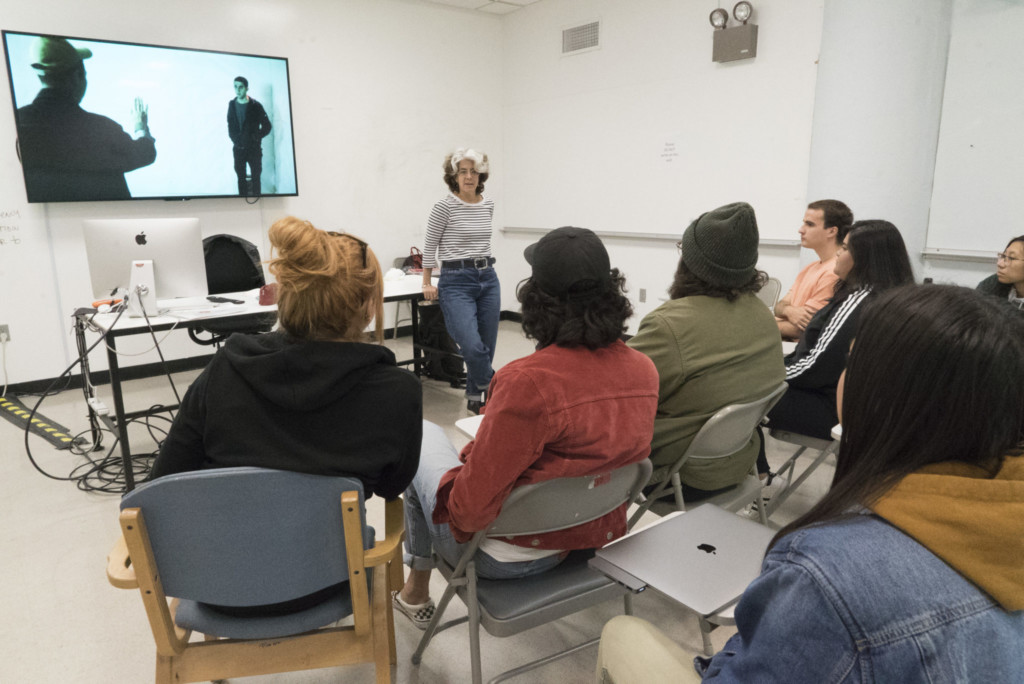 What Does a Film Degree Really Involve?
Before we dive into the kinds of classes you can expect to find in a film program, let's briefly discuss your options.
Of course, your exact career path depends on your own individual wants and needs. Consider the differences between feature film and television production. Or maybe you're more interested in working on productions for digital streaming services and platforms like Netflix, which have their own idiosyncrasies.
Regardless of which path you take, the courses in film production program will help you build a solid foundation. The following are six major areas of focus or types of classes you'll find in your average film production school:
Learning How to Stitch Scenes Together With Editing
Stories in motion pictures and television are literally pieced together, scene by scene, through video editing. Hence, this is the most basic course for students in film degree programs.
In addition, video editing courses give students the chance to use standard software, including Adobe Premiere Pro. Adobe has an established reputation for graphic resources, so students must learn how to apply Adobe as it may be the key program used for any given studio.
Furthermore, at Academy of Art University, students completing this course are eligible to sit for the Adobe ACA exam. This exam certifies students as qualified to work with large video files, according to the Adobe Education Exchange.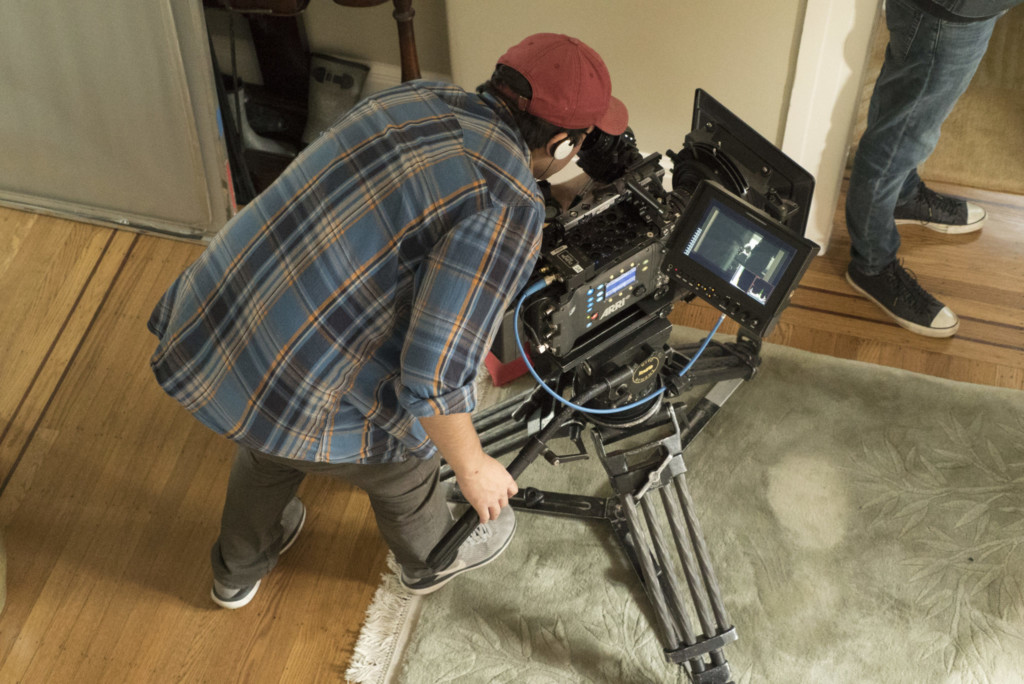 The Art of Telling a Story Through Visual Media
This core class familiarizes students with visual storytelling techniques that have been effective in the past. Often, students will have the chance to practice their skills by creating short films for class projects.
In storytelling classes, students will study past works and analyze visual decisions, like the position of a camera or video editing choices. Other details that students work with include script creation and how to interact with actors to achieve the desired performance.
Getting Familiar With Cinematography Equipment
Although students learn about how shots and camera position influence storytelling, they still need training to operate the equipment of today's film industry.
This course introduces technical and conceptual principles in shooting a film. Students learn the basics of camera operation, how to adjust and capture the right exposure, practices for improving images, simple lighting techniques, and more.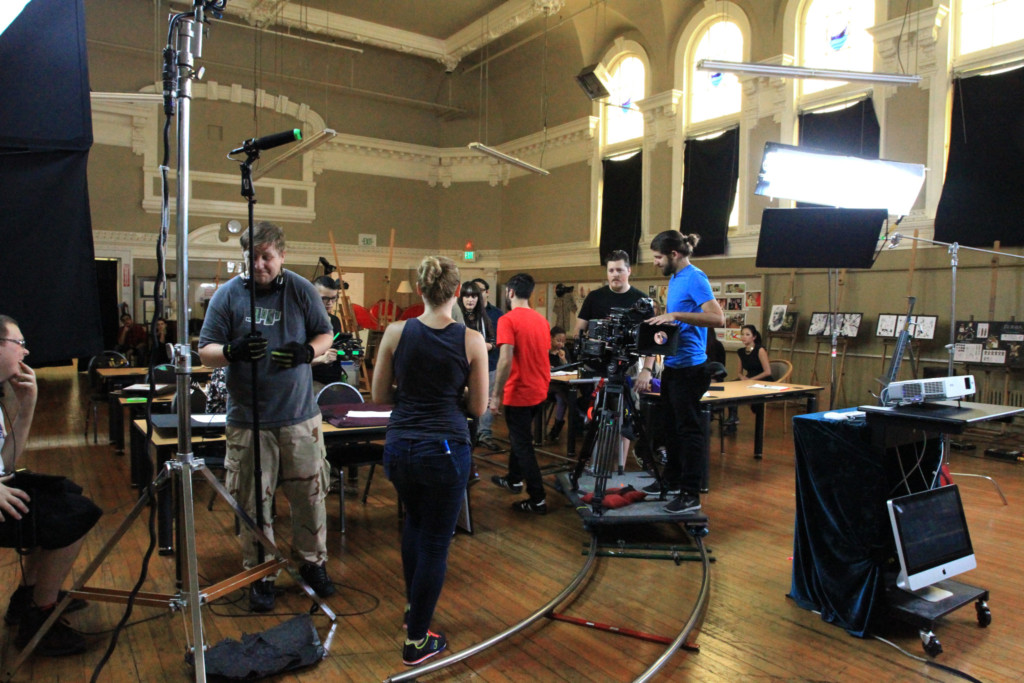 The Importance of Good Sound in Any Film Experience
Once students know how to shoot a film, they still need further instruction on sound recording. After all, sound is a crucial aspect of any production.
Film degree students in class learn how to choose the right microphone for each unique set. Since the location of production may vary, including outdoor areas where other sounds affect quality, the right microphone will mean the difference between success and poor audio.
Students also go further with audio skills, practicing how to cut white noise and improve sound quality with mixing and equalizer tools.
The Lighting Dos and Don'ts of Film Production
Students will also learn how to apply lighting and cinematography both on the stage and in the real world. In Academy of Art University's lighting classes, for example, students film real actors during a performance to gain experience.
As a result, students understand how to utilize lighting to effectively tell a story. Furthermore, students gain an understanding of the roles of both the Director of Photography and gaffer — the chief lighting technician — in production.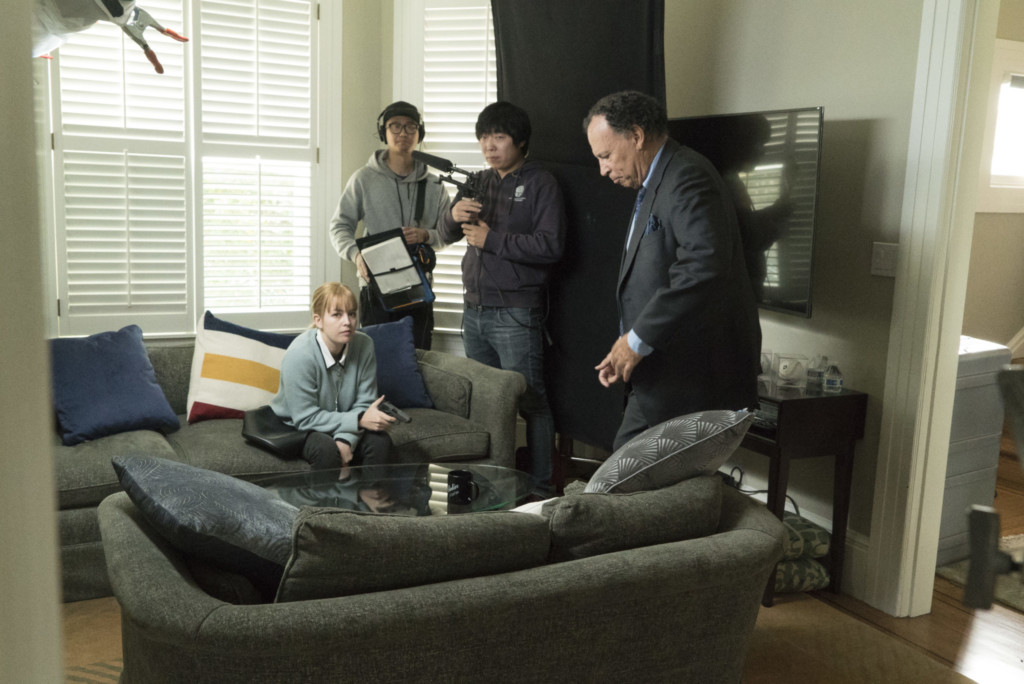 Creating and Transforming Ideas Into Logical, Connective Storylines
Another aspect of an effective film degree program are courses that focus on creating ideas and turning them into film.
Students learn how to connect a script to audience members on both logical and emotional levels. This is essential to success in all films. If the audience does not feel a connection to the characters, their emotions, and the setting, they will move on to another film or series.
In these classes, students work to create their own ideas for short films and adapt existing stories as well. This creates flexibility and resiliency, since students synthesize their own opinions with critique to produce a final film.
---
If you're interested in studying film production, visit our School of Motion Pictures & Television page or request more information now.
On the other hand, if you've already decided to pursue this career path, get started on your application today!