Women's Day Series Presents: Chelsea Grays
"Your creativity is what's valued. Skills can be taught but creativity is unique, so nurture your ideas and bring them to life or find people who can. Instinct is key."
Unlike many fashion designers, Chelsea Grays' journey with fashion did not begin in an art school. It actually started with an undergraduate degree in psychology then quickly blossomed into a passion for expressive fashion.
Because of her unique background, she views art as "a form of expression", and it raises "awareness, opens eyes, and starts a conversation."
After studying Psychology at North Carolina Central University, she went on to obtain an MFA degree in Fashion Design at Academy of Art University's School of Fashion, then continued her studies at La Chambre de Syndical with the president scholarship program.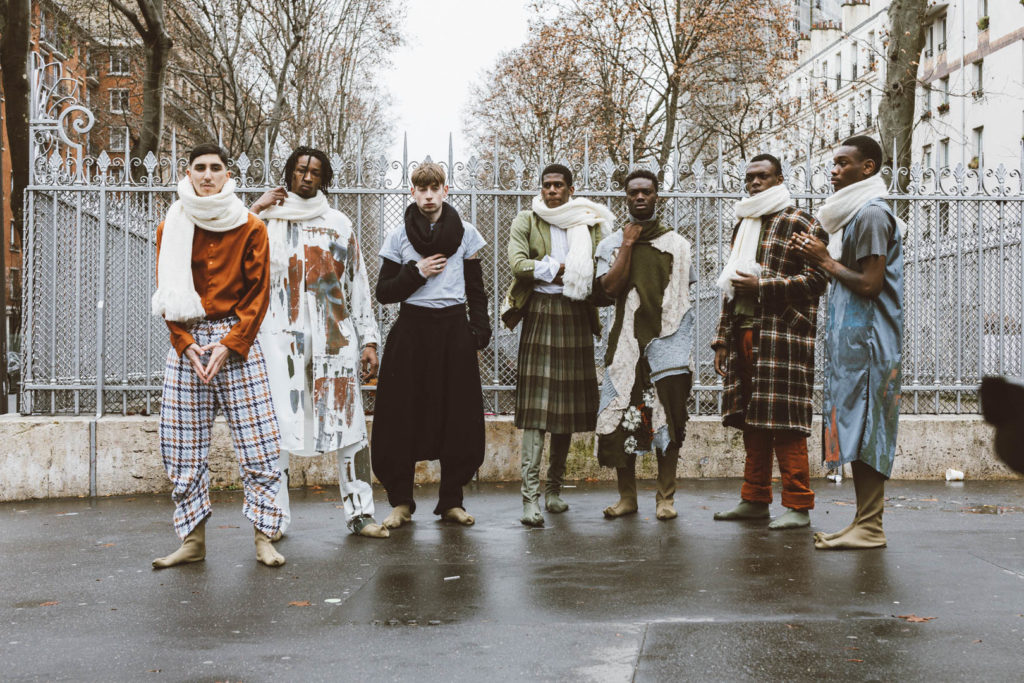 In 2019, she launched her own brand, CHELSEA GRAYS, dedicated to creating expressive designs. Earlier this year, she also released her Fall/Winter 2021 Collection, "Homage to 2020", that features designs inspired by important issues that took place around the world. In her own words, "each garment is made with specific intent to represent the different issues that plagued 2020 but with the historical approach."
Her incredible work has been featured on Vogue, WWD, New York Times and she showcased her collections at CFDA and NYFW.
In our last part of the Women's Day Series, Chelsea shares her story as a young fashion designer and advice for women looking into entering the industry.
What is it like to be a woman in your field?
I never sit and think about how I'm treated differently than others because of who I am. I know the field isn't easy so I always expect a challenge and I know I have to overcome situations to achieve my goals. Building my brand I don't experience issues with gender in the brand. However, when I am working with companies for production, photography, fabric, etc., I often feel others are trying to take advantage of me. Sometimes I bring male friends along and just their presence gets me equal or a lesser price.
So far the craziest experience I had was presenting my 2020 collection. When I finished instead of acknowledging me they acknowledged the male behind me, which I didn't know, and told him he had a great collection.
So women and men are appreciated differently in the field but it's not something I try to focus on.
How can art and design help to create a gender-equal world?
Art is a form of expression.
People who benefit from inequality usually aren't aware that everyone isn't treated the same. So art and design raise awareness, opens eyes, and starts a conversation. Now, with social media, there is a space and chance for everyone to show their creativity, in that since we are equal. Using a leveled playing field to express our concerns through art is a great beginning.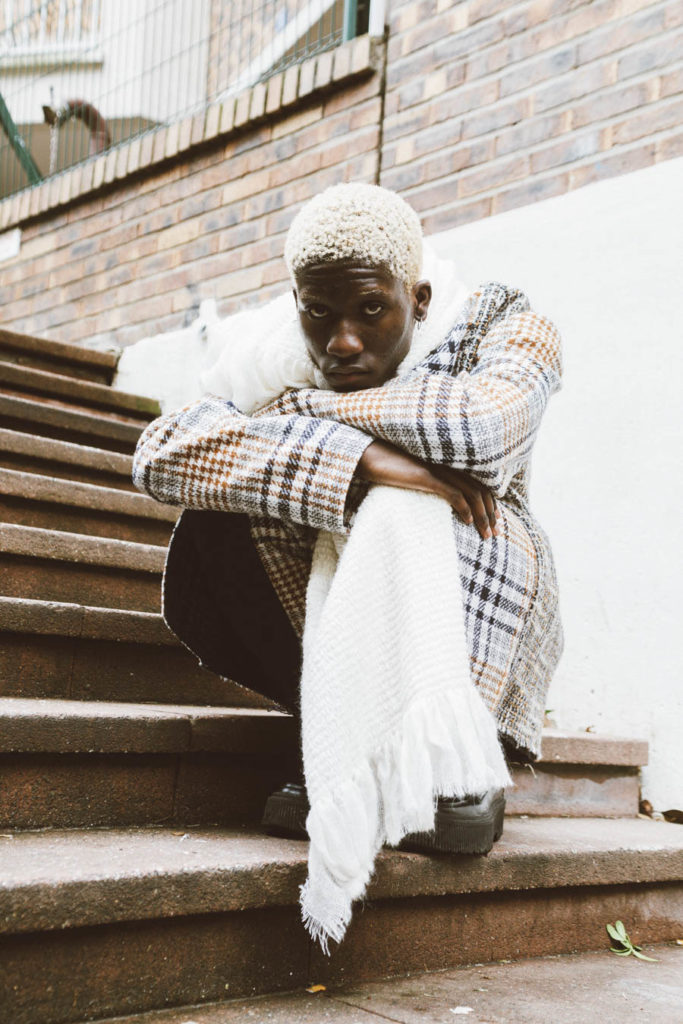 What can we do as individuals to create a gender-equal world?
Put value in every voice. Listen to concerns, and even though those who can't relate should recognize the concerns are legitimate and possible steps to overcoming inequality. We also have the power to discontinue these issues for the following generations. Present-day issues shouldn't be alive in the following generations, so individuals now can be accountable and not teach these flaws to those that come after us.
This is the era for small businesses, everyone is an entrepreneur so we have power when building brands and businesses to offer equal opportunities.
Do you have any advice for young women who are considering entering your field? What's something you can share—given your experience—that may make their journey better?
Your voice has power but use it when necessary; don't overdo it. People won't value what you say, and don't underuse it; people will think they can run over you.
Your creativity is what's valued. Skills can be taught but creativity is unique, so nurture your ideas and bring them to life or find people who can. Instinct is key.
Build your connections, [and] people are to be valued so treat everyone with respect.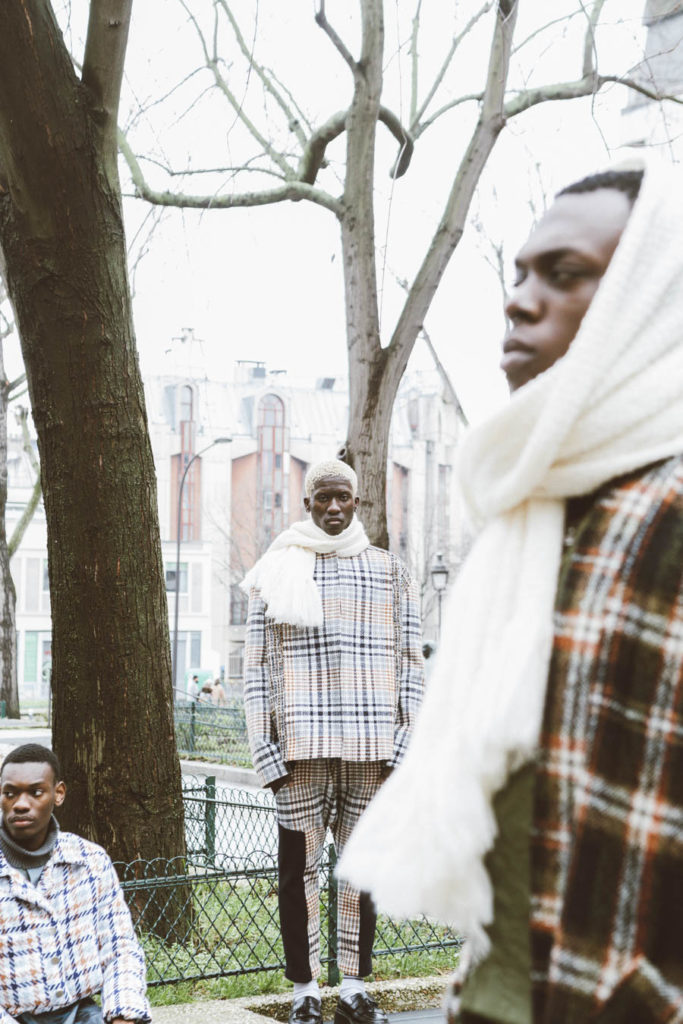 Anything else you'd like to say to young artists living in this generation?
This is a crazy time! We don't know what the issues of tomorrow will bring. Don't push your ideas and dreams back. Create an environment for you to thrive—mine was no friends, no family, in a studio a few plants; all I could do is focus.
Take advantage of every opportunity and keep going. Keep the momentum. Good luck on the journey!
---
Academy of Art University is open for admissions for summer and fall semesters. Request information from our admissions representatives or apply today to join our creative community.
---
Images courtesy of Chelsea Grays