Thanks to leap year, our Urban Knights got an additional day in February to flaunt their athleticism!
Who knew one extra day in a month would make such a big difference? Our softball, men's and women's basketball, baseball, track and field, and tennis teams gave their all to achieve great success this month. Hang tight, February is filled with plenty of updates.
Featured Athlete
Congratulations to Ryan Gamboa from Baseball for being named as the featured athlete of the month! We sat down with him to discuss his favorite class, reason for joining Academy of Art University, communications trends, and more! His professional athleticism and school work ethic were a great embodiment of an art athlete. Stay tuned for more videos about him coming up on the blog!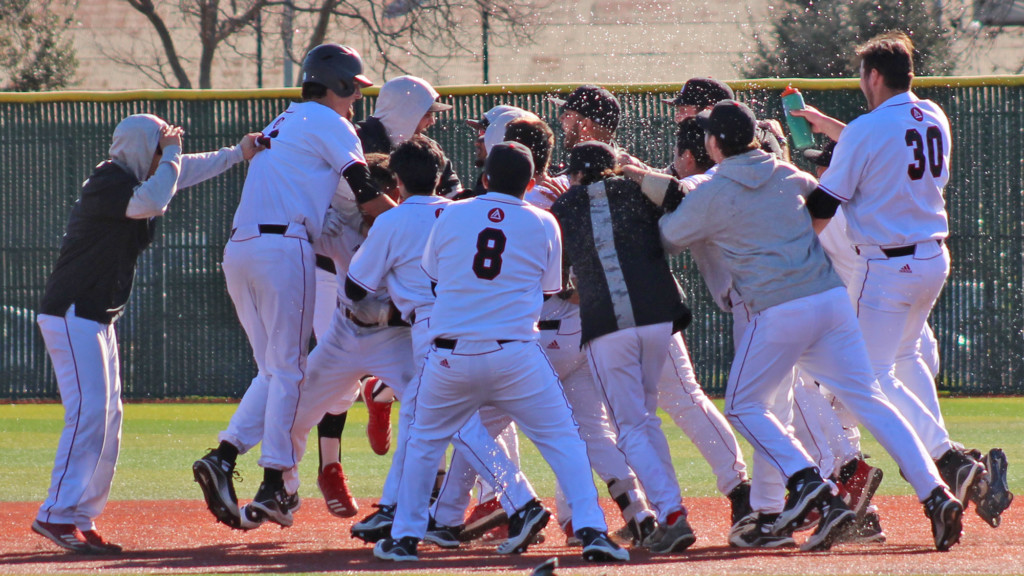 Baseball
Now that we've introduced our featured athlete, let's start off this round up with his sport, baseball! Despite the windy day on February 9th, our team still won in a tight game of 17-16 with Central Washington. A week later, they defeated Holy Names in their first game with junior Ryan Skillman's 9.0 innings. They then continued to win a game against Saint Martin to wrap up the highlights of the month.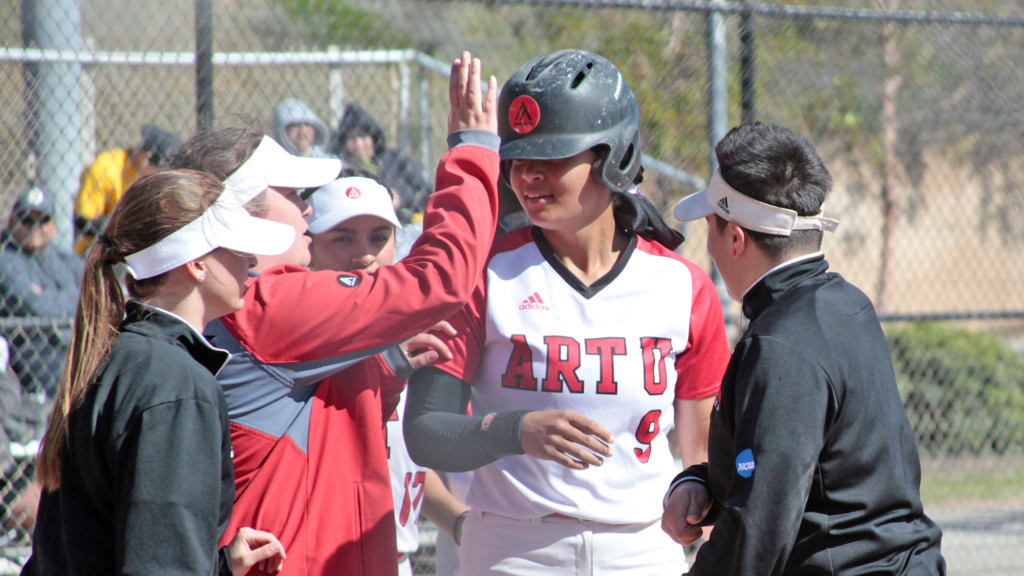 Softball
Moving onto softball — At the beginning of the month, the team beat Concordia in a game of 8-7 at the Desert Stinger Tournament. Our softball team continued to hustle throughout the month. Thanks to junior catcher Lauryn Henderson's home run and their collective 21 hits, the team won Dominican in two games at Mission Blue Field.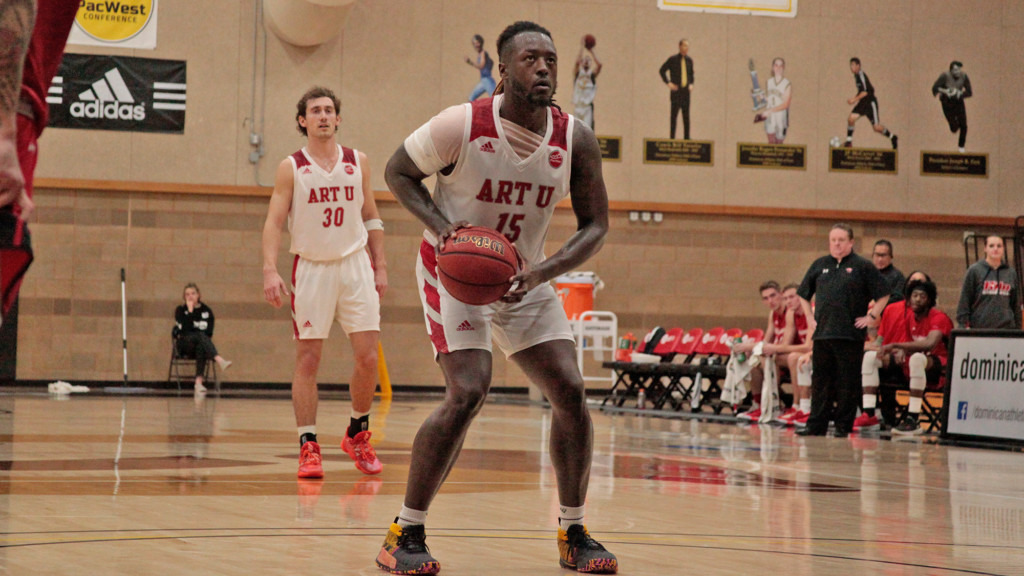 Men's Basketball
What a month it was for Men's basketball! Junior guard Stefan Milivojevic and junior forward Josh Hill helped lead the team to win a game against Fresno Pacific in the beginning of the month. Their high energy and stellar performance as a team continued to spark throughout February. They continued their winning momentum as they broke a shooting record and defeated UH HIlo, Concordia, and Notre Dame de Namur as part of the PacWest Conference. Their last win against Notre Dame de Namur qualified their place in the PacWest Conference postseason tournament.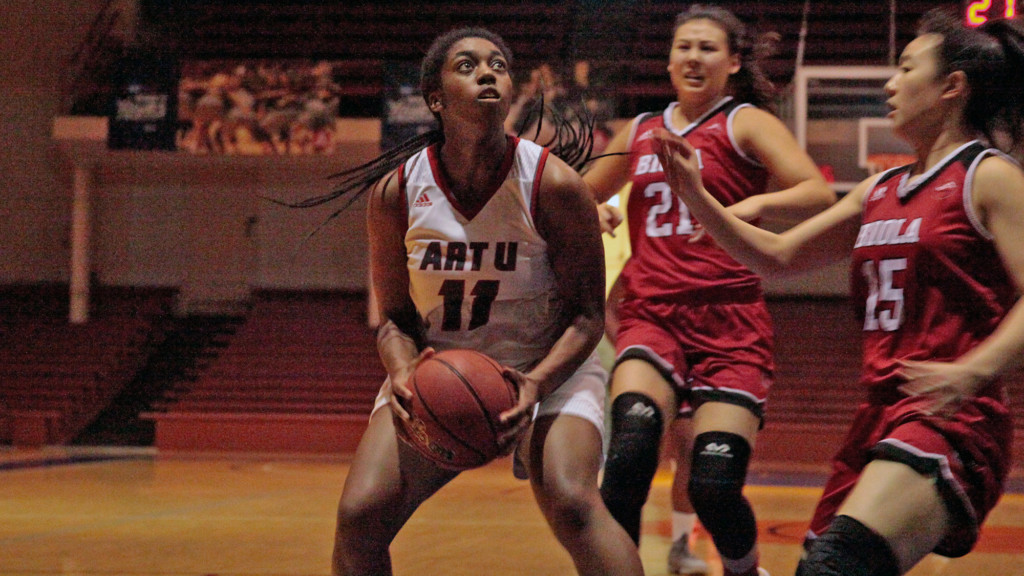 Women's Basketball
Similar to their male counterparts, the women's basketball team had a great season as well! Graduate student guard Tayler Bennett scored her game-high score of 25 in a match against Biola on February 8th. Five days later, the team won Holy Games in a game of 69-44 with 60 rebounds. At their last game of the season, Bennet once again led the team to victory with her program record-breaking three-point goals on February 29.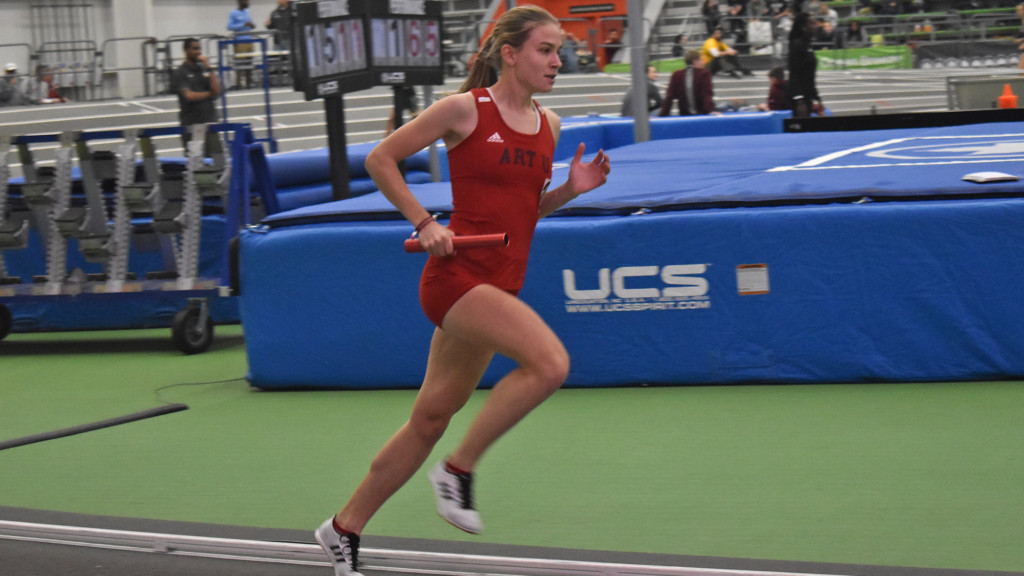 Track & Field
Throughout the month, the track & field team made the NCAA Division II Indoor Nationals provisional times and some even scored second place in ART U history for their great performance. They continued to push forth their best work and athleticism as they ended the month with program records from junior Natalia Novak and men's distance medley relay.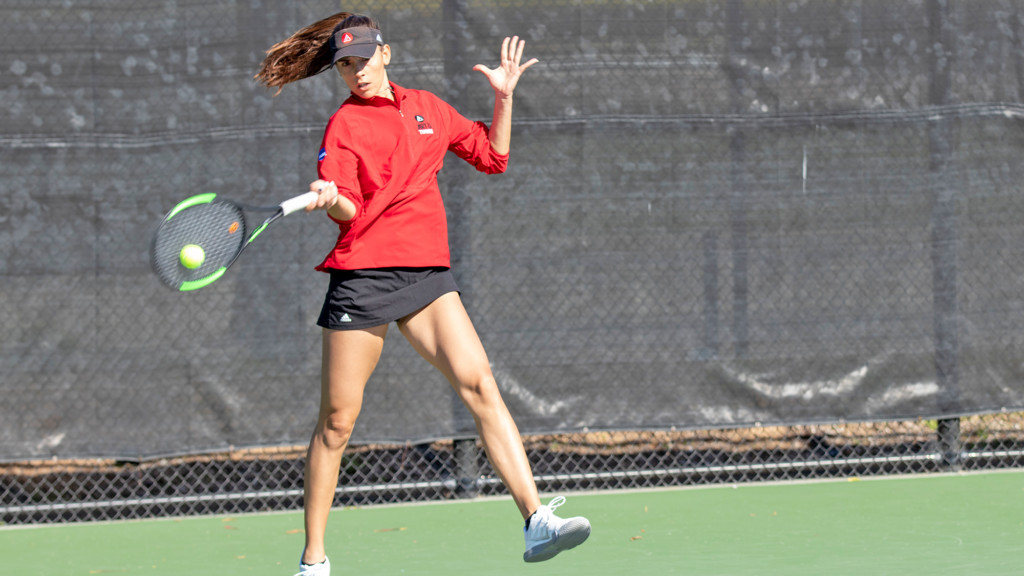 Tennis
Last but not least, we have the tennis team winning all six singles in their games against Dominican on February 9th. Riding off the success, they continued to win against Sonoma State and the Warriors with five singles wins at each game.
Every month, we are continuously inspired and encouraged by our Urban Knights' hard work and stellar athletic performance. Follow them on their Instagram, Twitter, and Facebook to see what they're up to! You can catch them live in their natural sports habitat by checking out their athletic calendar. Go Urban Knights!
---
Want to be part of the only NCAA Division II art school team? Request information to learn more about our sports teams. When you're ready, apply now to be part of the Urban Knights!