Study Abroad to Experience Love in Art in Florence, Italy
Known as the City of Lilies and birthplace of the Renaissance, Florence is heaven on earth for the art lover. In fact, it's even called the "Capital of the Arts," and was officially declared a UNESCO World Heritage Site in 1982. According to said international organization, Florence has nearly 60% of Europe's greatest art.
Indeed, the city is home to numerous notable works by masters such as Michelangelo, Giotto, Botticelli, and Brunelleschi. And as with nearly every corner of Italy, Florence brims with culture—opera, an extensive history, culinary delights, the best wine in the world, and, of course, love.
This Valentine's Day, we wanted to share five lovely pieces of fine art you can't miss if you're considering heading to Florence, whether for a casual visit or for your study abroad in art school. Without further ado, let's take a deep dive into the must-sees!
The Swoon-worthy Art of Florence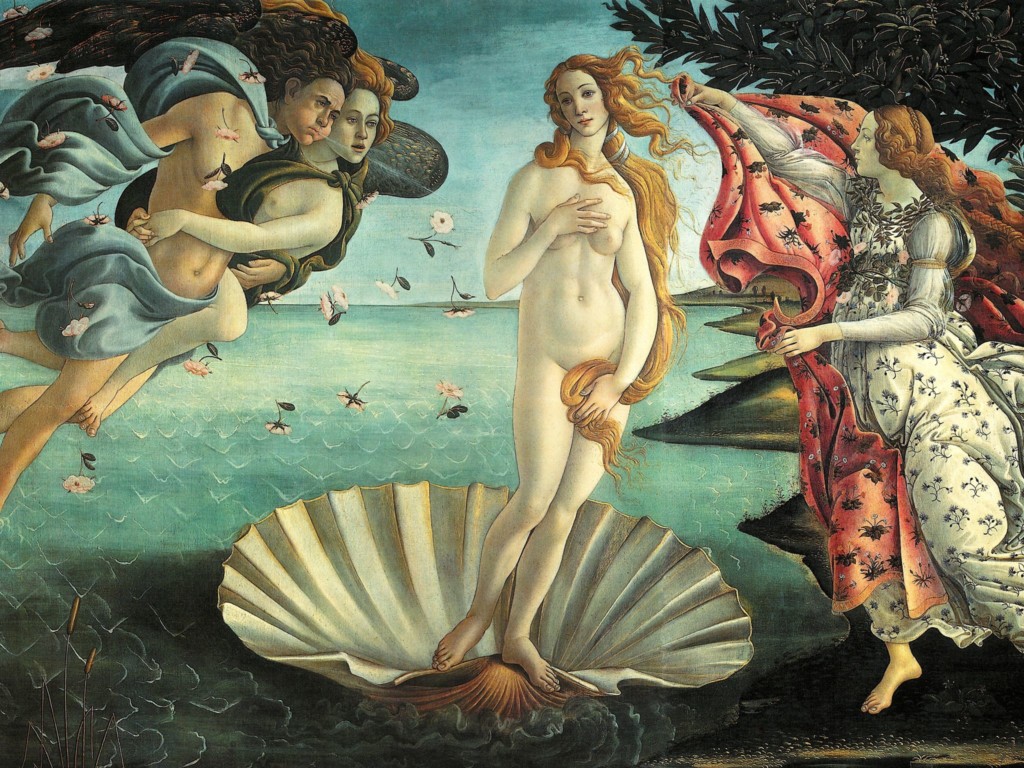 Botticelli's Birth of Venus in the Uffizi Gallery
Botticelli's Birth of Venus is undoubtedly the most famous painting in Florence. Naturally, the work is a work of love, as Venus herself was the Roman goddess of love. In the painting, Venus stands center, emerging from the sea on a scalloped shell. Her long, flowing hair swirls about her as she gazes serenely at the viewer. Around her, other divinities celebrate and usher in the season of Spring.
Michelangelo's David in the Accademia Gallery
Created between 1501 and 1504, Michelangelo's 14-foot tall statue of David is a must-see for any fan of the classics. The statue of this naked and proud Biblical hero is bold, evocative, and sensual. David leans back on one leg, slingshot slung over the opposite shoulder, exuding defiance as well as thoughtfulness. His eyes are fixed on the distance, where the giant Goliath awaits him in combat.
Titian's Venus of Urbino in the Uffizi Gallery
As we've included David in this list, it seems only right to include an equally spellbinding woman. Reclining in a luxurious Renaissance palace, Titian's Venus is perfect. The goddess of love (on our list for a second time) seems less god-like but just as beautiful as she is in Botticelli's work. She stares straight through us from the canvas, letting her Mona Lisa-esque smile do most of the talking.
Giotto's Bardi and Peruzzi Chapels in the Basilica of Santa Croce
Painted by the famed Giotto, the frescoes in these chapels inspire awe and reverence as soon as you see them. Come with a new love in your heart, and you may feel spiritually uplifted by Giotto's graceful religious figures.
As a bonus, you can also visit the Chiesa di Santa Margherita de' Cerchi, ten minutes away on foot from the Basilica di Santa Croce. In this small church, the famous writer Dante crossed paths with Beatrice, his lifelong love and muse.
E.M. Forster's A Room with a View Locations Throughout Florence
E.M. Forster fans will certainly want to swing by all of the locales mentioned in the famous romance novel A Room with a View. The Piazza della Signoria is a must-visit, as it is where Lucy and George witness a murder (cue gasps) and George catches a fainting Lucy in his arms. The Uffizi Gallery and Basilica di Santa Croce are located in the same plaza as well. Finally, don't forget to catch a glimpse of the Arno, as Lucy and Charlotte at first were unable to!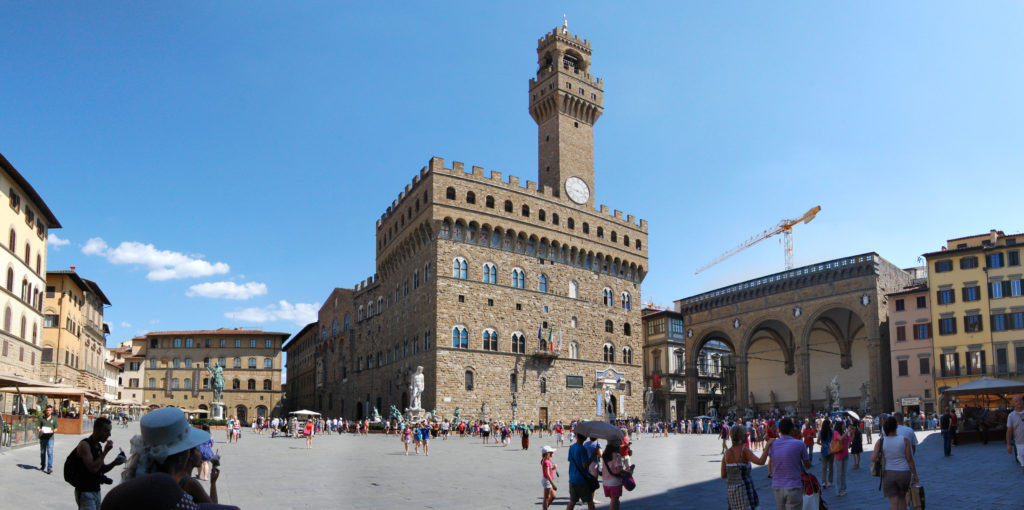 Study Abroad in Florence
It's one thing to Google famous artworks and look at them on your laptop screen. It's another to witness these works in person—and to learn about them from art school instructors who are experts in their fields.
Each year, students at Academy of Art University have the chance to study abroad in Italy during Summer semester. This culminates with a full-blown exhibit of their complete works in one of the Academy's galleries.Interested in experiencing one of the world's most beautiful and historic cities while developing your art skills? Click here to learn more about our Study Abroad program.