Beyond College Admissions: Adulting After High School
NOTE: While this post is obviously geared towards incoming college freshmen, we know for a fact that some of you already-college students could also still use a tip or two adjusting to college life, so do feel free to dive right in as well.
You filled out your college application correctly. You made it through the college admissions process successfully. You've chosen your degree program and locked in your financial aid options. Congrats! These are huge victories that deserve to be celebrated.
Heading off to college straight out of high school can be both exhilarating and overwhelming. You go from being a kid to an adult almost overnight.
Along with the newfound freedom that awaits you, you're also going to be dealing with some challenges for the first time. Set yourself up for success by anticipating the following responsibilities and preparing in advance.
Living on a tight budget
If this is the first time you've ever bought your own groceries or paid for things like books and school supplies, you need a plan. Define the amount of money you have to work with every month, and meticulously track your expenses.
Find a money management app that works for you, and use it. Intuit's Mint is very popular, as is PocketGuard, which helps you track your budget and lower your spending.
Be sure you budget in an emergency savings fund. You want to stash away a bit of cash every month so there's a safety net cushion to fall back on if you blow a tire or your laptop dies.
Cooking healthy meals for yourself
When you're short on time, money, and kitchen space, you need hassle-free meals that you can make quickly. Check out One Dish Kitchen's 40 Easy Recipes for College Students, for example. These yummy meals can be prepared in a dorm room or a small apartment kitchen.
Use your microwave, stove, oven, or toaster oven to whip up delicious homemade eats. Find healthy recipes for breakfast, lunch, dinner, and dessert. Joanie Zisk even includes no-bake cheesecake recipes. Say "goodbye" to boring frozen meals and overpriced takeout.
Staying organized
Managing your time effectively is essential for a successful college career. If you're working a part-time job, participating in social activities, and carrying a full class load, you need help staying on top of your commitments.
Find either a hardcopy planner or a free productivity app that lets you track your personal appointments, classes, study time, and assignment due dates all in one place. Some apps are great for storing to-do lists, and others feature distraction-blocking features that prevent you from wasting time on your favorite social media sites.
Be sure you plug in some downtime when you're filling out your schedule. If it's sleeping until 2 p.m. on Sunday or your weekly yoga-at- dawn class, carve out regular "me time" — and don't schedule over it.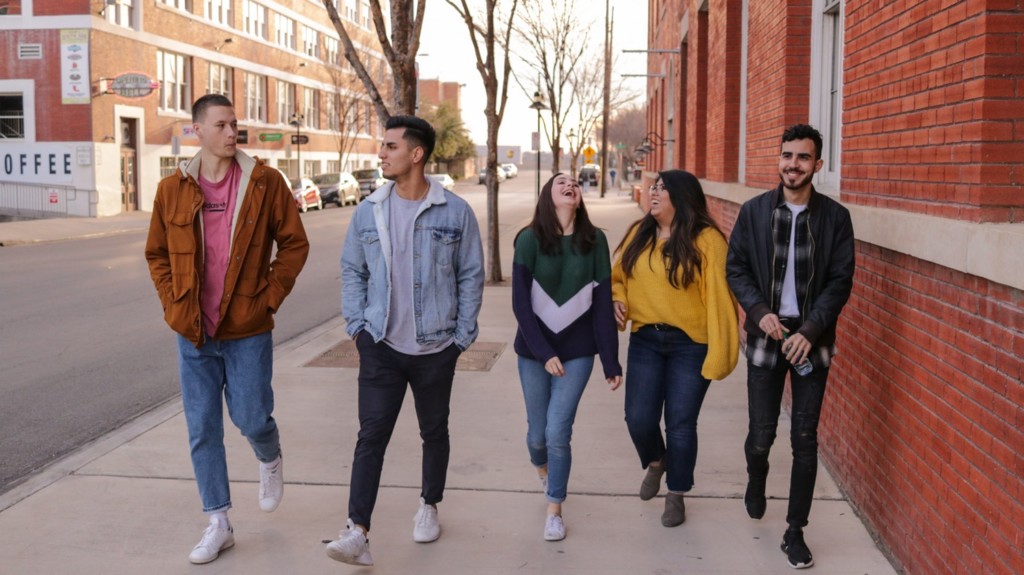 Paying taxes
Familiarize yourself with the tax laws that govern your particular situation while you're in college. Be sure you first consult with your parents to see if they're claiming you as a dependent on their returns.
If you earn less annual income than the $12,000 standard deduction, you aren't required to file a return. But U.S. News reports students "may still want to file if they had income taxes withheld on their paychecks. That's because if they don't submit a tax return, they may end up forfeiting money owed to them by Uncle Sam if they had too much withheld, for example."
Remember that any money you earn from working in the gig economy has an impact on your tax liability. If you walk dogs, deliver groceries, or perform data-collection tasks on a crowdsourcing platform, there are tax consequences.
Finding an apartment
If you don't plan to live in the dorm for your entire college stay, you'll need to deal with finding an apartment for the first time. Maybe you don't have references yet. Ask your former RAs for reference letters vouching for your good-neighbor ways.
If you don't have a well-established credit history yet, be prepared to offer two months' rent and/or a hefty deposit up front. Perhaps your folks would co-sign for you? Do you need to split the costs with a roommate or two? Be sure you understand the terms of the lease before you commit.
Asking for help
Reach out to your professors or tutors if you start falling behind. That's what they're there for. Attending college is a privilege and a responsibility, but no one expects you to get through it all by yourself. Academy of Art has a variety of student resources that should prove useful to helping you navigate your way through college.