Congratulations to Our Department Mascot Cartoon Drawing Contest Winner!
A big thank you to everyone who participated in our National Cartoonists' Day Department Mascot contest! Your skills and talent made it a huge success!
For those who missed it, we asked Academy of Art University students to get creative and design a cartoon mascot for their department in honor of National Cartoonists' Day, May 5, 2022.
The entries we received were impressive!
Our panel of judges, which included members of the Academy's marketing and social media teams, chose the winning entry based on how well it exemplified the entry requirements.
A giant shout out to all of you who participated. Thank you for some really amazing entries!
And the winner is *drumroll*
Ani-tron 3000 by Tess Lavarini
(School of Animation & Visual Effects)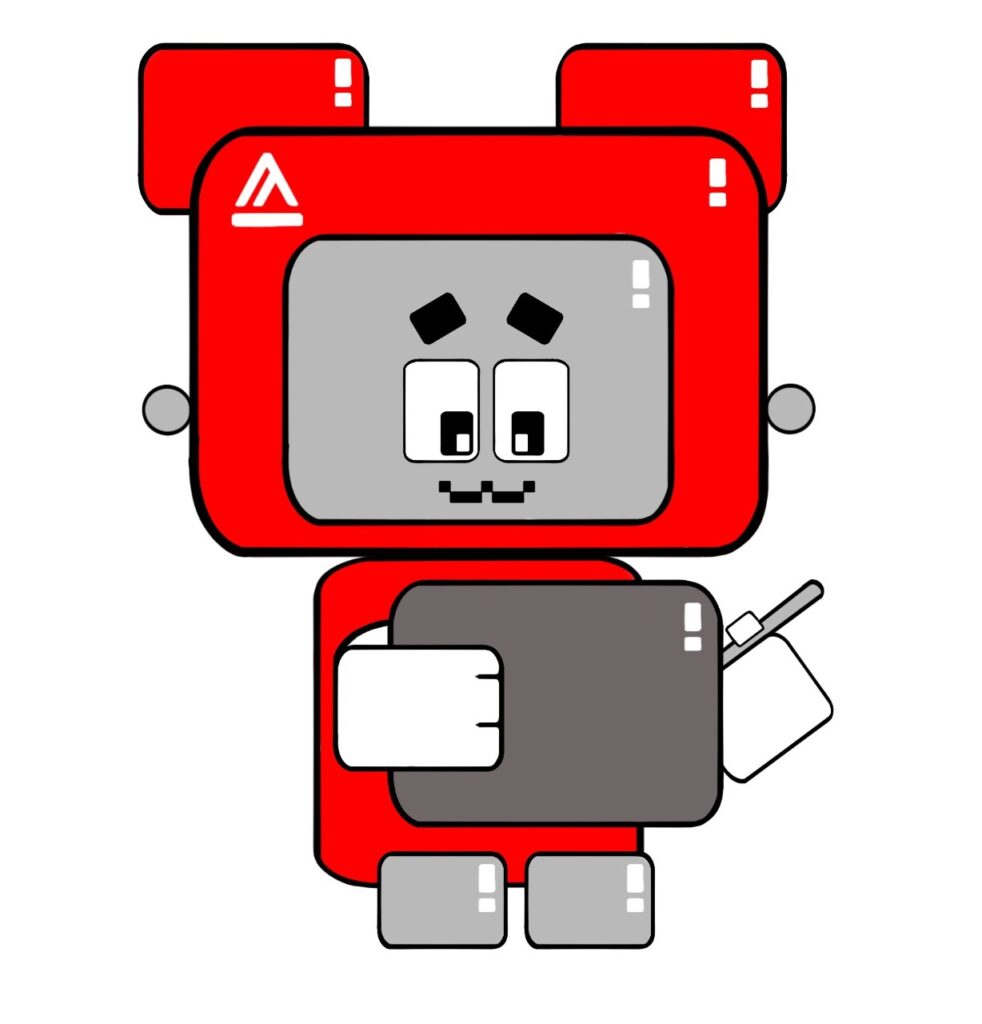 Tess describes Ani-tron 3000 as "a friendly robot developed by Animation & Visual Effects students. He loves to animate on his tablet and help students with their homework. He has also graduated from every single Academy of Art department— twice!"
Twice! That's impressive!
Congratulations for doing a fantastic job, Tess! We will be reaching out to you about your prize, so keep an eye out for our email.
To those who submitted a mascot that was not selected as the winner this time, we have two things to say.
First, don't give up! You'll have another chance to win in our next contest in June.
And second, how about some tips from the top? To help you with the next contest, we spoke with Gary Amaro—instructor of Illustration at Academy of Art University for the past 22 years—for tips on winning next year's National Cartoonists Day Department Mascot contest. (*see more on Gary's professional work below).
Here's an excerpt from our interview with Gary.
Academy of Art University: "How do you develop a personal style? "
Gary Amaro: "You draw a lot. I don't know if you can print this, but the way I say it is, eventually the bullshit drops away.
"When you first start drawing, you tend to draw like the people that you like. Which is like trying on somebody else's clothes—you've got to take them in here, you've got to let them out there. You have to make it fit you. You have to do something that has meaning for you.
"It helps to have a lot of influences instead of just one. You don't want to try to be the watered down version of that one artist. Let them be them. It's important to have multiple guiding lights. Eventually, you fit yourself in to the constellation of the things you find cool.
"But it's got to come naturally. It's not trying to be somebody else. It's working to figure out how you see and what you have to say."
Keep your eyes peeled: in the coming weeks, we'll publish a number of Gary's thoughts and advice on topics like current industry trends, art school, pop culture, getting published, and much more on this blog!
---
Academy of Art University offers a robust program for those interested in taking the Graphic Novelist/Comic Book artist track under the School of Illustration. Request information from our admissions representatives or complete your application today if you're ready to join us.
---
*Gary Amaro illustrated, penciled, and inked comics stories for Vertigo/DC. Titles include: The Sandman, The Books of Magic, The Dreaming, and Gotham Central. As a Concept Artist at Electronic Arts, he created storyboards and concept art for AAA games including: The Sims 2: Open for Business, James Bond: From Russia With Love, The Lord of the Rings: The Third Age and The Lord of the Rings: The Return of the King, and many others.
Gary currently teaches courses in comics storytelling, visual narrative, figure drawing, perspective, character design, and illustration for both MFA and BFA Illustration programs, and advises MFA students on children's book, graphic novel, and editorial illustration thesis projects.
---
Hero image by Zhenhua Lyu of the School of Illustration