Ideas to Decorate Your Cap for Graduation
Graduation is a huge cause for celebration and you deserve to go out in style. Check out these fire ideas to decorate your cap for graduation day.
POV: It's graduation day. You picked out your best outfit, you have your cap and gown, and you found your favorite pair of vintage retro sunglasses. You look good. But the thing is, you didn't go to art school to look like everyone else.
The solution: decorate your cap for graduation. It's the ultimate way to show your unique personality while still showing a sense of unity with your Academy of Art University peers.
Not sure what to do? Here are some fire ideas that will get people zooming in on the back of your head and sharing on Instagram stories the entire ceremony.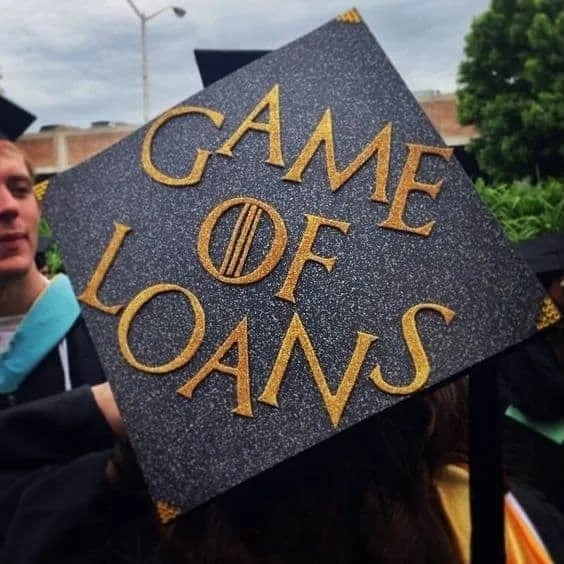 Popular Themes to Decorate Your Cap
As the wise J.R.R. Tolkien once said, "It does not do to leave a live dragon out of your calculations, if you live near one." In short, you will fail epically if you do not have a plan.
Choose a theme before you go all Martha Stewart with the DIY. It will keep you focused when you're at the craft store and get distracted by all the different types of glitter and stickers. Here are themes you can choose from to decorate your cap for graduation.
Major of Study. As art and design students, you have the potential to turn your cap into a masterpiece. Add mini installation art, paint something beautiful, or create a mesmerizing light display with LED string lights.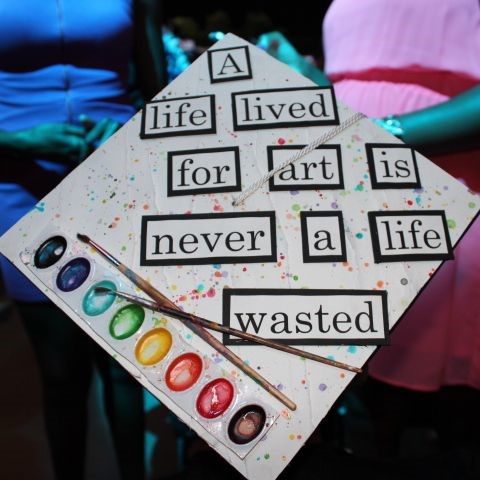 Movie/TV Show. You can never go wrong with a well-placed pop culture reference and there are a lot of good ones out there.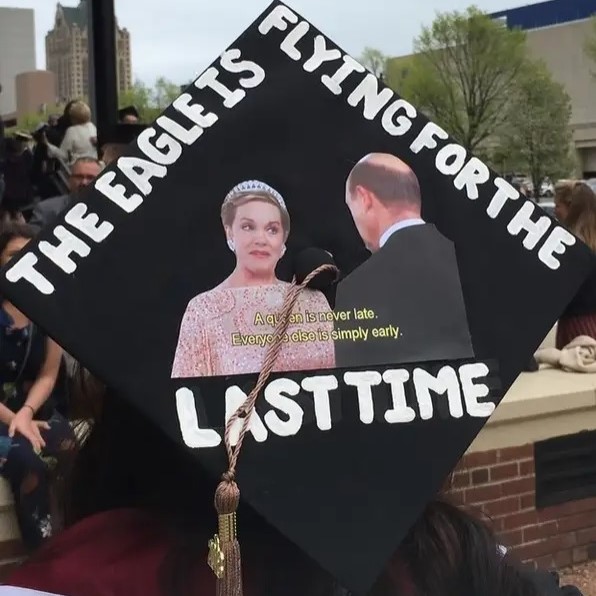 Dog Inspired. You did it so your dog could have a better life. It doesn't get nobler than that.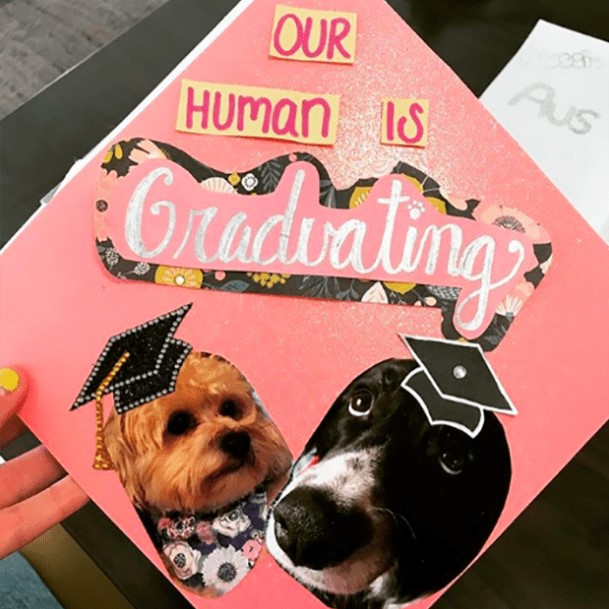 Memes. A classic choice. Memes are funny, timeless, and guaranteed to be a hit.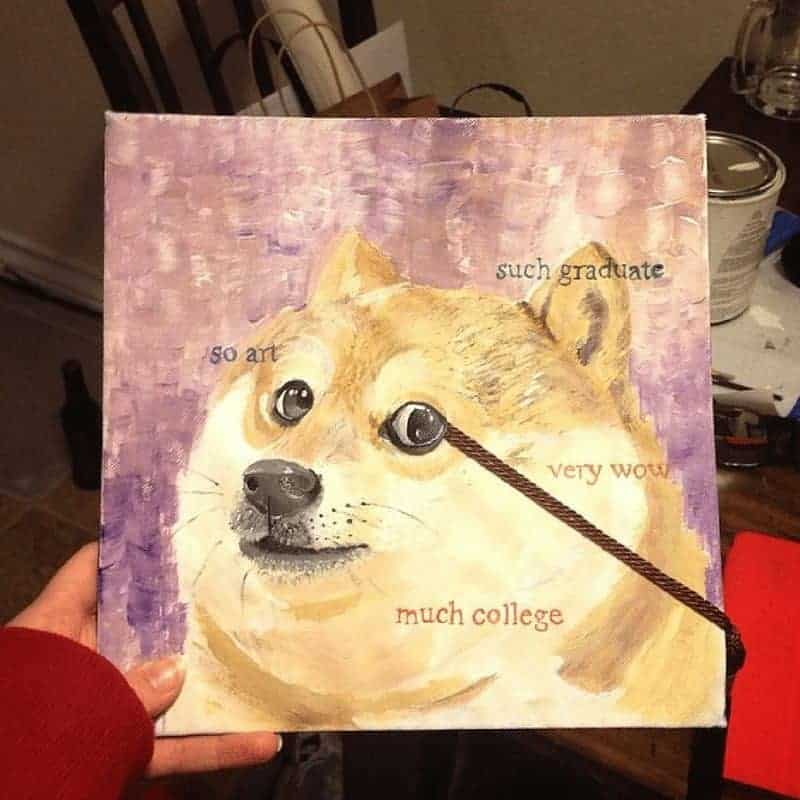 Hire Me. It's never too early to start looking for a job.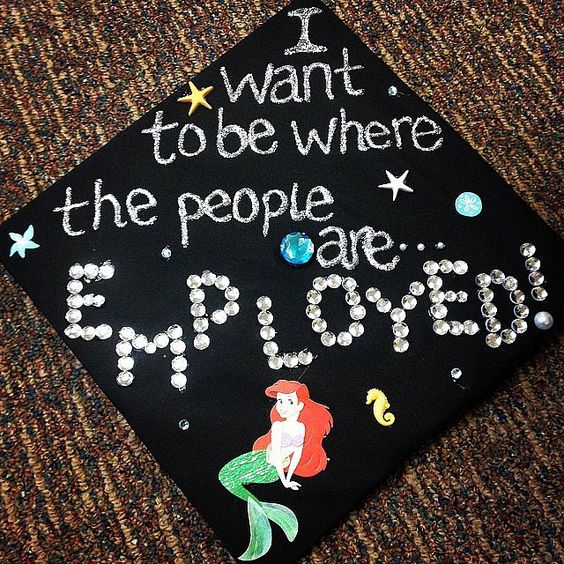 Thank You. It's important to thank the people who made it all possible. Whether that's mom and dad or the Starbucks barista that didn't judge you when you came in looking less than your best.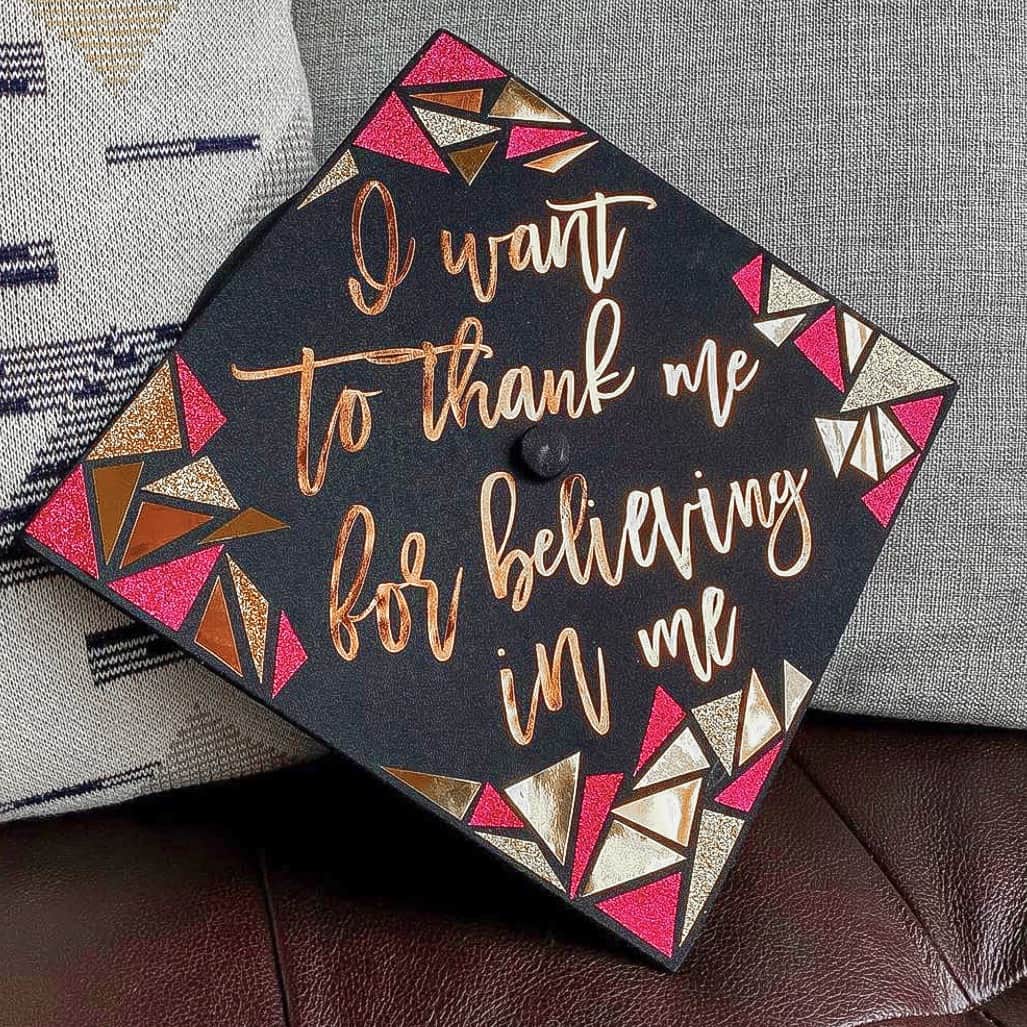 Inspirational/Quotes. Graduation day is full of all the feels, your cap is no exception.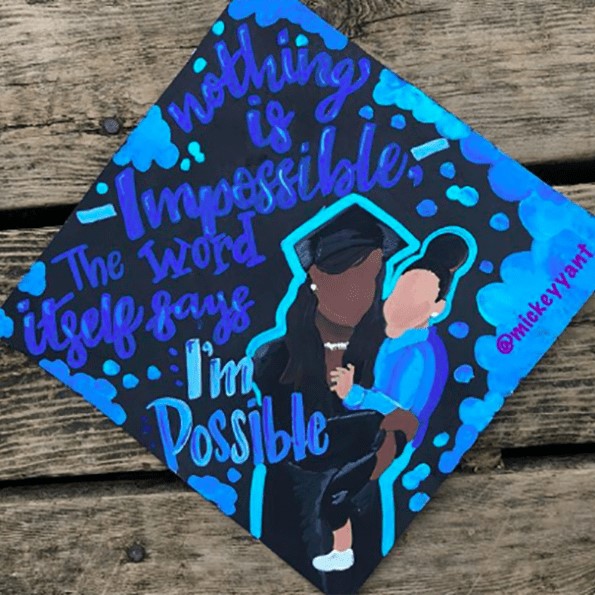 ---
Do you see yourself walking on stage one day to receive your diploma? Then why not do it at Academy of Art University. With over 120+ areas of study, you could be part of the next generation bringing innovation to the world of art and design. Request more information to speak to an admissions rep and apply today.