Art School Pride: Academy of Art Alumni Contribute to Golden Globe Winner and Nominees *UPDATE*
Can you guess which film our alumni worked on won the Golden Globe Award? We are very proud of them for contributing to the winning film and three nominated films!
Happy 2020! We're ringing in the new year with amazing news that our alumni contributed in Golden Globe winning film, Missing Link! Additionally, our alumni also worked on these Golden Globe nominated films: The Lion King, Frozen 2, and Toy Story 4. Congratulations to all of them!
All about Golden Globe
Before we congratulate our alumni who've worked on these incredible films, let's go through a quick rundown of what exactly are the Golden Globe Awards. Established in 1943 by a nonprofit film group, Hollywood Foreign Press Association, the award honors outstanding achievements in the film industry. The Golden Globe Awards highlighted countless acting talents and exceptional films over the years. Because of this, the award is one of the most important honors in motion pictures.
Alumni Achievement Highlight
Now that we've covered the basics, we'd like to bring a round of applause to all the alumni's work in these three films! Their work and passion for the arts continue to inspire us in raising the next generation of artists and designers. So, we can't wait to watch the ceremony this weekend!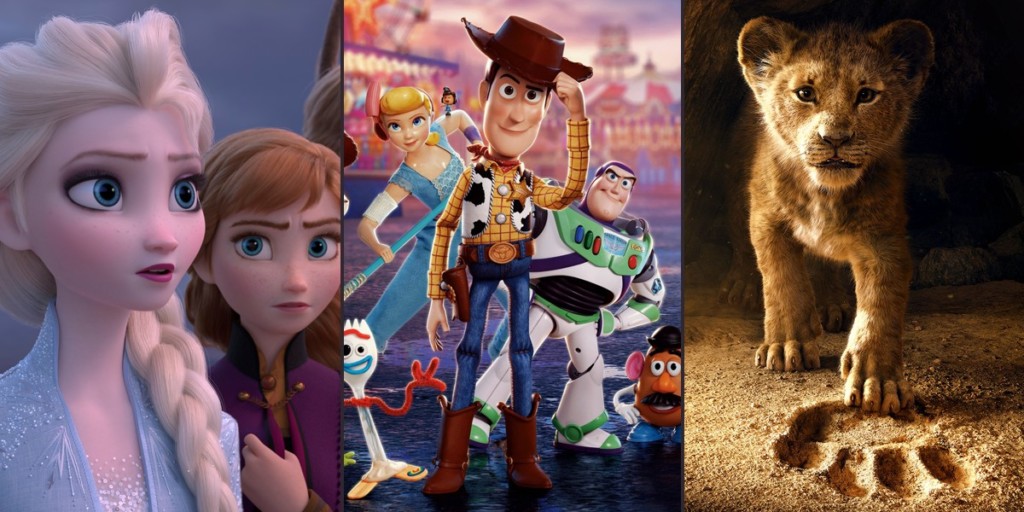 WINNER
Missing Link
Cynthia Chen, MFA, Motion Picture and Television – Editing (2017) – Colorist
Alex Widener (2013) – Pipeline Developer
Tyler Fermelis, BFA, Computer Arts, 3D Modeling (2006) – RP Character Modeler
Guillermo Martinez, BFA 2D Character Animation (2010) – Story Artist
NOMINEES
Frozen 2
Louaye Moulayess, BFA, 3D Character Animation (2009) – Animator
Eric Bouffard, MFA, Visual Effects (2004) – Matte Painte Supervisor
Youngjae Choi, MFA, Computer Animation (2002) – Animator
Tony Alexander, BFA, 3D Character Animation (2000) – Lighting Artist
Leif Jeffers, BFA, Computer Animation (2005) – Animator
The Lion King
Victor Wagner, BFA, Animation & Visual Effects/ MFA, Animation & Visual Effects (2007 & 2009) – Technical Director/Key FX Artist
Toy Story 4
Josh Cooley – Director
Rosana Sullivan – Story Artist
Erik Smitt – Layout Artist
Terry Song – Animator
Guilherme Jacinto, BFA, Animation & Visual Effects (2007) – Animator
Jenna Calvao, BFA, Animation & Visual Effect (2010) – Project Coordinator
Tom Zach, BFA, Character Animation (2005) – Animator
Stephen Wong, BFA, Illustration/Animation (2005) – Animator
Erinn Kathryn Burke, MFA, Multimedia Communications (2013) – Production Office Manager
Jae Hyung Kim, MFA, Animation (2006) – Animator
Raphael Suter, BFA, Fine Arts and Animation (2005) – Animator
Laura Meyer, BFA, Graphic Design – Graphic Artist
Brett Schulz, Animation – Animator
Adam Rodriguez, 3D Character Animation (2011) – Animator
Tomoyuki (Tomo) Harashima, MFA, Character Animation (2006) – Animator
Joshua Dai, Animation (2010) – Animator
Nicole Ridgwell, BFA, Animation (2015) – Animator
Axel Geddes – Film Editor
Cameron Miyasaki, MFA, Animation (2001) – Animator
Jamie Datz, BFA, Film and Television Production (2001) – Assistant Editor
Andrea Goh – Layout Artist
---
Want to learn from award-winning faculty about art and design at Academy of Art University? Request information to speak with an admissions representative about various programs, financial aid, and accommodation. Apply now if you're ready to make the next step in your career!