Director Dialogue Series: Andrea Pimentel and Mark Edwards, School of Advertising
Today, in our Director Dialogue series, our featured directors are Andrea Pimentel and Mark Edwards from the Advertising School.
Pimentel is a committed educator and award-winning Interactive Art Director, Creative Director, and UI Designer in San Francisco and Silicon Valley.
She has worked for large-scale websites, start-ups, and mobile apps, and some of San Francisco's top advertising agencies developing cutting-edge campaigns. In her roles as Art Director and Creative Director, Andrea has worked with many top brands, including Suzuki, Shutterfly, G4tv, SanDisk, Nokia, Tonik Health, WaMu, eBay, and Bank of America.
Edwards is an award-winning copywriter and creative director for more than 20 years. His work has been recognized in shows as diverse as The One Show, the Addys, and the Direct Marketing Association's Echo Awards.
His work has appeared for some of the world's best-known brands including Aetna, AMD, Apple, Bank of New York, BMG Entertainment, Charles Schwab, Chase Manhattan Bank, DeBeers, Dove, Dunkin' Donuts, EMI Records, Harry Winston, Intuit, Lucent, Microsoft, Saab, Showtime, Sony, Starbucks, Sun Microsystems, Time Warner and Wells Fargo.
They took some precious time out of their busy schedules to sit down with us, talk about their careers, and offer valuable suggestions for the aspiring artists at the Academy of Art University.
Q: What is the one trend in the advertising industry that excites you?
Andrea Pimentel (AP): I think the growing social awareness among advertisers and brands is something that gets my attention. They're getting involved in social causes and activism as a way to use their influence for good and engage with their customers. Customers today care about the values of the brands they buy and expect a lot from them.
I also really love how advertising has been embracing being weird to entertain people on the internet. Taco Bell created a real wedding chapel in Las Vegas. KFC released a romance novel for Mother's Day last year titled "The Tender Wings of Desire." There are no rules.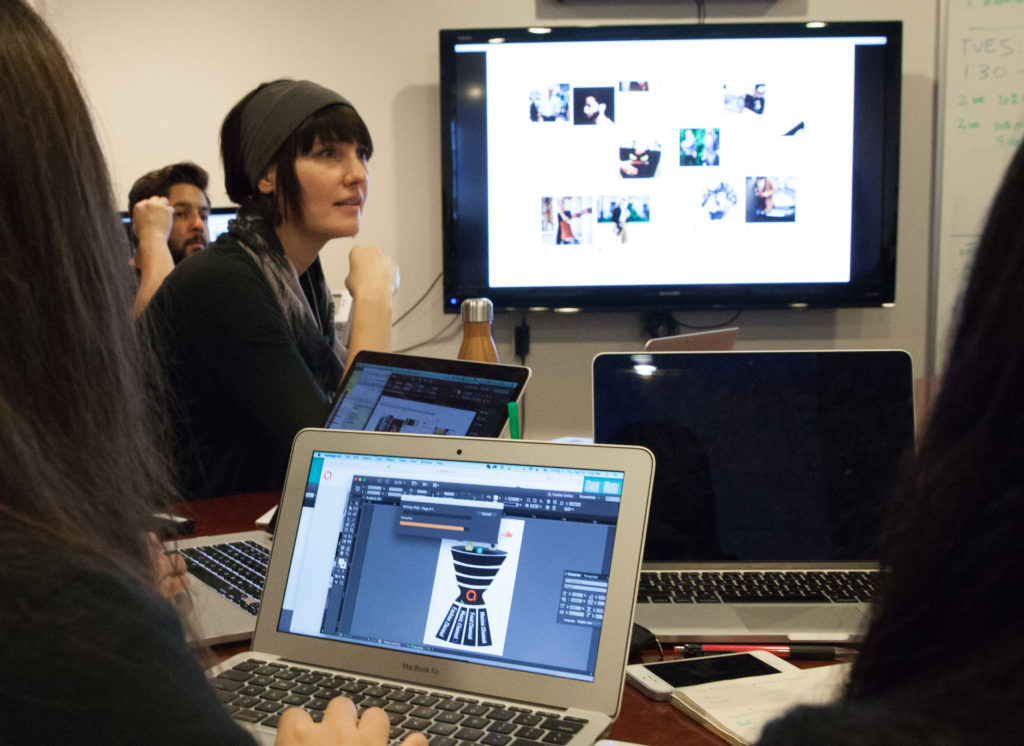 Mark Edwards (ME): The media-audience relationship has changed though the rhetoric about this trend is mostly negative among professionals in the industry. But I see opportunities for our students. A new era for the advertising industry.
Because the answers clients need are getting more nuanced, and require more creativity and sensitivity to the social atmosphere. It frightens some professionals who came of age with billboards and TV. But not our students who have all the knowledge and experience of living in the digital era. I think this is the most exciting time for advertising since television emerged.
Q: What sets us apart from other advertising schools?
ME: We are a portfolio school. That is different from many other schools. We have advanced facilities and courses to equip our students with up-to-date knowledge and skills for the ever-evolving ad world.
We teach writing techniques, for example, but emphasize the strategy behind them. The how-to process: how to think and shape an idea into a solid copy and, eventually, a successful campaign.
We prepare students for their careers—The School of Advertising, and Academy of Art in general. Our student demographic is very international. We have a healthy mix of people from  Europe—especially Scandinavia, East Asia, India, Central, and South America.
The global perspective benefits all our students in many ways. Working closely with people from different backgrounds broadens your perspectives and can be turned into an advantage in this industry.
AP: I love that the Academy of Art has some of everything. In advertising, we pull from just about every discipline, so being able to take classes in those areas and to work directly with a community of UX/UI designers, photographers, illustrators, filmmakers, and every other discipline is a collaboration dream come true.
I also love the small sizes of our classes and the family that creates. As a director, I can sit with a student and talk about their goals and how we can get them there, or just about a class project.
When I went to school I didn't really get to know many of my teachers, and they didn't really get to know me. And I don't think I met my department leadership until my graduation ceremony. But here we are able to get to know each student and their work, and the students get to know us.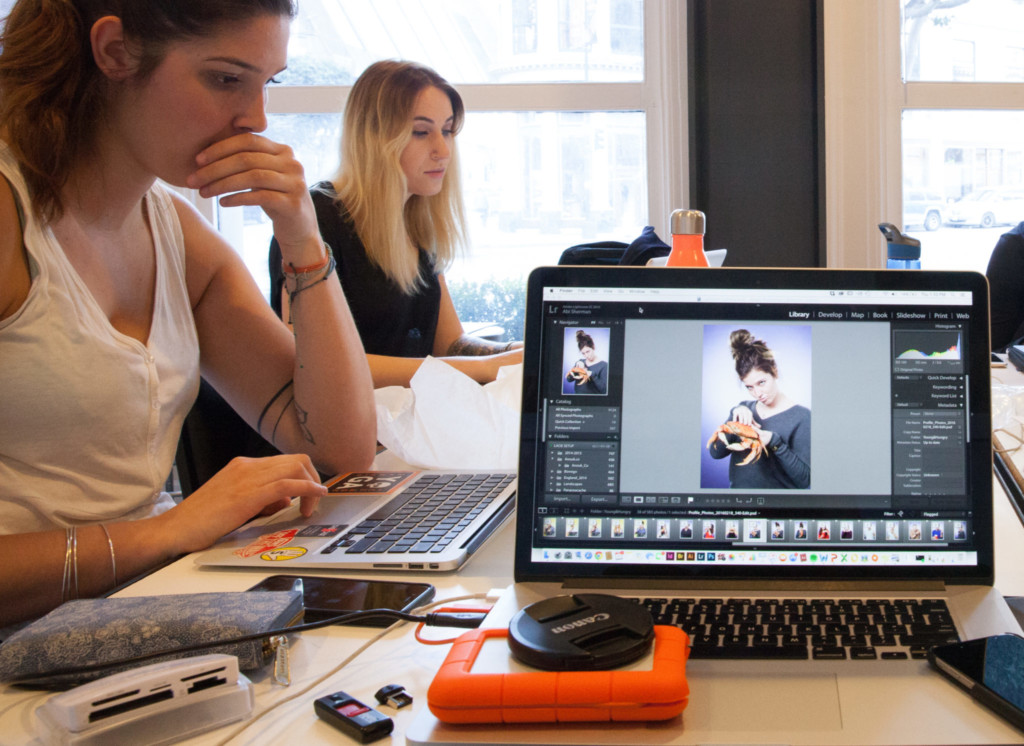 Q: How do you bring ideas to life? How do you curate ideas?
AP: As an advertiser, you need to be interested in everything. I pay a lot of attention to things that are relevant to pop culture and file it away for later. It feels it's my duty to watch TV and listen to music.
Anything can be raw material for a future campaign – something dumb from the internet, a story, a joke. I once did a whole campaign based on competitive robot battles.
Since advertising is a collaborative field, a big part of coming up with ideas is sitting together with your creative partners, bouncing ideas off of each other, and laughing a lot. My best ideas have always come from trying to entertain and one-up my co-workers.
ME: I agree. I would suggest one thing, which is "let it go." As an aspiring professional, you might lack confidence in your ideas. But the first step to becoming great in this industry is to be brave and throw your crazy ideas out, share them with the world. You can only grow by doing so.
Q: What is the one failure you had earlier in your career? How did you overcome it?
ME: When I was an intern, I was extremely shy. I'd rather sit in a corner and read a book. However, there was one experience that really taught me the importance of talking. Here I was, the introverted intern yet the agency owner decided to send me to a client alone. She told me, "If you wrote it, you have to go and show it to the client."
Even though I had met these people a number of times, I was beyond nervous. The ad layouts literally shook when I held them up. The clients were lovely and ignored my obvious gaffes. However, I walked out of that meeting determined never to repeat it. I started putting myself out there, working on my presentation skills.
I believe there are plenty of students like me who avoid putting themselves out there and presenting. But, you need to learn to build up yourself and find the confidence inside yourself about your ideas. It might take quite a bit of practice but you will get there.