The Personal Journey: Q&A with School of Photography Alumna
Each year, Academy of Art University hosts its much-anticipated Spring Show, an event where more than 1,000 students from over 30 areas of study (including the School of Photography) proudly display their art and designs.
The range of work at Spring Show attests to not only the high-quality education at the Academy, but also the passion, determination, and sheer effort that our students pour into challenging their creative boundaries and cultivating their art.
We sat down with Constanza Hevia H., an outstanding School of Photography MFA alumna featured at Spring Show 2018, who has an equally outstanding photography portfolio, to talk about her senior year in college, her thesis project, and her first steps after graduation.
Q: Tell us about the School of Photography, how was your experience this school year?
Constanza Hevia H.(CH): My experience this school year was great. It was my last year, so I have mixed feelings about it.
I had amazing professors who guided me and encouraged me to find my own photographic voice. Lisa Levine, Jim Sienkiewicz, Connie Begg, Emmanuelle Namont and Adrienne Pao inspired me to achieve at a level higher than I thought possible. I cannot thank them enough!
Q: What was your favorite project that you did this school year?
CH: My favorite project that I did was my Thesis project called The Time I Have Left. The Time I Have Left is a poetic documentary project about addressing end-of-life issues.
I followed the charming Hugo Küschel; the oldest man in my grandparents' village of Las Cascadas, in the south of Chile.
The project portrays the last year of Hugo's life, the relationship with his wife, Wilma, and his battle against aging and memory loss. You can see the project on my website.
Also, I took the Motion Capture & Visual Storytelling class and I started experimenting with video.
I learned how to add an audiovisual component to my projects, understand how moving images work, why is so important a good quality audio and the overall craft of film editing.
For my final project, I create the short observational documentary Personal Journeys.
Q: How did it feel once you heard you got into Spring Show, tell us about your projects and the video above?
CH: It was a good feeling to know that I got into Spring Show. Always is good for a photographer/filmmaker to have exposure and Spring Show is a great opportunity.
I had two videos at Spring Show. One was the one I create for the Motion Capture & Visual Storytelling class and it is part of a photographic project called Personal Journeys II.
The project Personal Journeys started a few years back when I arrived in San Francisco and began discovering this new city and its inhabitants. Inspired by Walker Evans, Robert Frank, and by my own experience when I travel in public transportation, the project exposes the moment when people immersed in a particular state of mind of solitude.
I realized that, at some point of the way, the passengers dive into their inner world. Forgetting the public environment, they begin a journey toward their dreams and most private thoughts.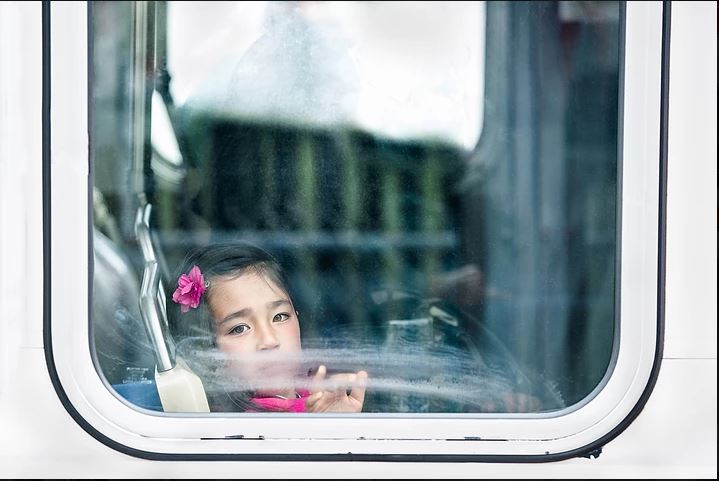 Q: What advice would you give incoming students?
CH: Keep working hard and don't give up on your dreams. Art is very subjective and if you don't get into Spring Show or any other contest don't feel bad. You have to learn who is your audience and be aware of that when you apply to competitions or festivals.
Build a strong portfolio and take advantage of every class to create something meaningful for you. Make all the contacts you can while you are in photography school, go to portfolio reviews, meet people, volunteer, do internships. Everything is about contacts and networking.
Q: What's next for you?
CH: I've started transitioning to the professional world, and it hasn't been an easy journey at all, but I am excited and motivated about achieving my goals.
While in school I started volunteering for Meals on Wheels. Meals on Wheels is a non-profit that delivers meals to seniors and people with disabilities. I approached them because I wanted to meet new subjects for my projects. After a while, they decided to hire me.
Nowadays, I am still working with them and with other clients, I met while on assignment for Meals on Wheels. Also, I started working on my new personal project.
Check out more of Constanza's art on her Instagram.
Don't let your story remain untold. Learn more about how the Academy can help you start your journey today.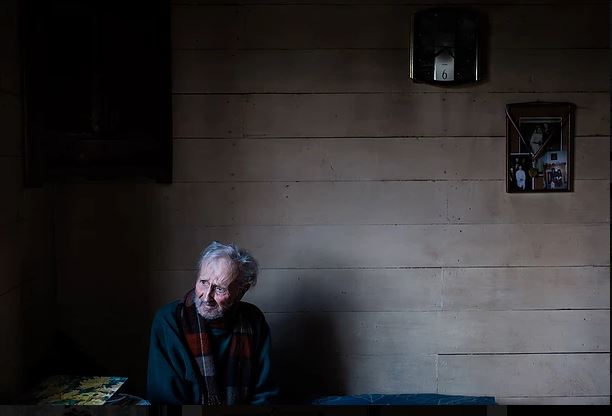 Spring Show
Looking to hire an artist, Photographer or designer? The Spring Show features some of the most amazing portfolios that you'll ever see, produced by experienced artists and designers who are ready to work.
The Spring Show has been an annual event at the Academy since 1929 and is a pivotal event in our students' education.