Five Tips for Students Moving Into Campus Housing
As you may very well know, the official move-in days into Academy of Art's campus housing facilities are running until February 1. In case you haven't finished packing yet—or even if you've settled in already but might still want to double-check if you've got everything you need—read these helpful moving in tips.
1. Read the Black & White and the Fine Print
Housing instructions from Campus Security are definitely going to be important for safety. You wouldn't want to be locked out of your dorm because you missed the curfew. That's why carefully read the paperwork that comes with finalizing your dorm move-in. Take a good look at which items are allowed and which ones you can do without.
Remember, you'll be sharing the space with fellow students as well, so a little consideration can go a long way.
2. Bring Only the Necessities
If you haven't subscribed to Mari Kondo's tidying method yet, now would be the perfect time to start. You're living in a dorm, not a penthouse, so space is certainly going to be limited. Leave that four-poster bedframe you have at home—you won't need that here. As for your collectible Gundams, they're much better off on display in your bedroom than in the dorm. Less risk of damaging them too.

Sure, basic items like towels and bedsheets do not necessarily spark joy in you, but between joy and decent, comfortable sleep so you'll be all set for your classes in the morning, you know which one you need more.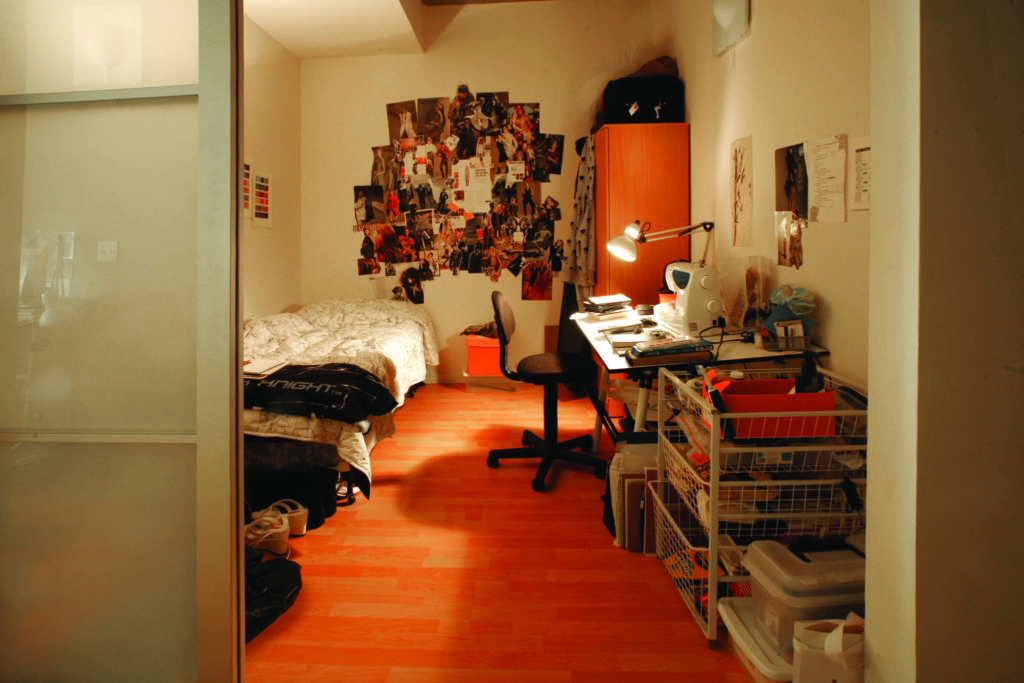 3. Be Season-Conscious
One thing to help you bring only the necessities is to only pack items usable or relevant to the season. Spring semester obviously won't require heavy, thick coats—but then again we're living in San Francisco, so fine. You might want to pack JUST one, just in case.
4. Inspect the Place
Visiting the dorm before you haul your stuff in is a great way to have a clear idea of how much you can realistically bring with you. It's also the best time to check the amenities of the place. You'd want to get those bedbugs before they get you!
5. Make a List, Check It Twice
This is especially crucial for those coming from out of state. There is literally no going back for that favorite tumbler of yours that gives you superpowers in the morning once you make your way to the city. Anything you deem important that you leave behind will either have to be shipped to you (a rather costly option) or will just have to wait until you come home for the semester break.
Your school will be handing out orientation materials, including a list of things to bring for students like yourself, so make sure to carefully read that. As Item #1 in this list said, read everything carefully and thoroughly.
The sooner you settle in, the better. Allow yourself some time to explore the other facilities and amenities available, so you can make the most out of your semester living in campus.