How to Become a Jewelry Designer: An Introduction
When you learn how to design jewelry, you can use those skills paired with entrepreneurial insight to build a career doing something you love to do.
Do you long to learn how to design jewelry? If you are fascinated by the creating of gem and metal pieces, learning the art of jewelry making can be worthwhile. With the right training and discipline, you can build a strong and successful career in this industry. To do so, you will need to have a few key skills, hard work, and the right tools to do the job.
The Craftsmanship Behind Designing and Creating Jewelry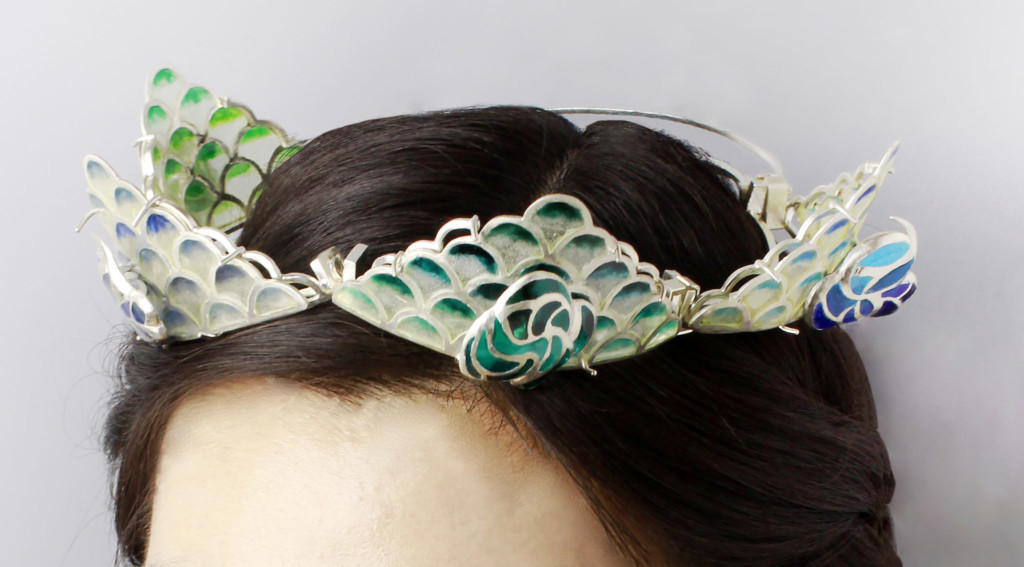 Perhaps you have crafted a few elegant pieces of jewelry yourself. Or, you've found yourself drawn to the beauty of a gem far more so than others you know. When it comes to designing jewelry, it's more than just metal and gems that create unique pieces. It is about having a passion for quality and attention to jewelry craftsmanship.
In order to design jewelry, you must have a strong understanding of fashion, gemstones, and jewelry-making techniques. Through rigorous training, you'll learn how to create unique and beautiful pieces through bending and shaping metal or texturing materials. Those who have true craftsmanship are able to bring an idea to life with incredible attention to detail.
Skills You Must Have to Become a Jewelry Designer
What exactly are the skills you need to become a pro? To reach that type of craftsmanship, you must learn specific design and fabrication skills like shaping and texturing metal. As a student, you'll learn traditional jewelry-making skills like pouring metal into a mold to create unique styles, a process known as casting. You'll also utilize modern technology such as laser cutters, 3D modeling and printing to help craft innovative pieces.
Additionally, jewelry designers need to understand how to work with all kinds of gems to create wearable artwork. A strong familiarity of materials helps designers produce pieces that fit their artistic needs.
Lastly, designing jewelry is no simple or solo task. Aspiring jewelry designers will develop a diverse set of technical skills and learn how to collaborate with others to capture their aesthetic vision.
Equipment Necessary for Your Craft
Most metalworking cannot be done by hand alone. Rather, it requires a strong knowledge of various machine equipment to create stunning pieces. This includes basic tools such as wire cutters and sheers, in a wide range of styles. You will learn how to use a variety of tools to bend and pull metal, to create the unique shapes and style that are right for your process.
Trends in Modern Jewelry
Jewelry has come a long way since its ties to royalty and luxury extravagance. Nowadays, jewelry plays a big part in fashion and creative expression among customers of all generations. When it comes to learning how to become a jewelry designer, it is important to develop skills that follow trends. That generally includes spending time studying both the history of jewelry making as well as the art of it.
Modern jewelry has become more elaborate and detailed, incorporating more types of stones and more intricate designs into each piece. Some are sleek and minimal like simple hoops while others are bold and attention-grabbing such as statement chain necklaces. The diverse variety of jewelry offerings complement all kinds of different artistic tastes and fashion styles.
There is also a pull towards creating pieces that are customized for specific needs or tastes. While the timeless pieces from the largest jewelry makers in the world still remain popular, individual artisanship continues to be in demand as well.
---
Want to learn the art form of creating jewelry? Request information to speak to an admissions representative and learn more about the School of Jewelry and Metal Arts. If you're ready to dive into jewelry-making, apply now to get in Academy of Art University!
---
Header image by Ryan Hsiang