Nail That Audition With These Exclusive Tips From the Acting School's Oscar-Winning Executive Director
Landing that career-changing role starts from nailing that audition. If you're in acting school and are aspiring to make it big in the industry, pay attention to these audition tips from Oscar-winning producer Jana Sue Memel.
In a recent interview, the Executive Director for Academy of Art University's Schools of Entertainment dished out some very helpful audition tips for anyone who would like to become head(shot) and shoulders above the tight competition.
It's highly timely, too, especially because it's audition season, which is also a great opportunity to establish strong professional relationships and networks for future collaborations. In fact, the URTAs, the annual recruiting event across the country, is in full upswing now, which the School of Acting representatives are attending to welcome prospective MFA candidates.
Whether or not you're currently in acting school or catching this particular audition, however, it would still be good to take notes straight from the pros in this interview.
Making a Lasting First Impression
According to Jana Sue Memel, the audition begins as soon as the performer walks into the room. The casting panel are already making subtle assessments, although it's not only usually on the appearance as is most commonly thought. Sure, they want to see if the performer fits the profile of the character they are auditioning for, but more important than that is the energy that they possess as soon as they enter the room.
"Are they upbeat? Do they carry themselves with assurance, have they dressed appropriately either for the role or for an audition? All of these little visual clues influence how you judge their performance as they frame your state of mind and receptivity."

Jana Sue Memel, Executive Director, Schools of Entertainment Arts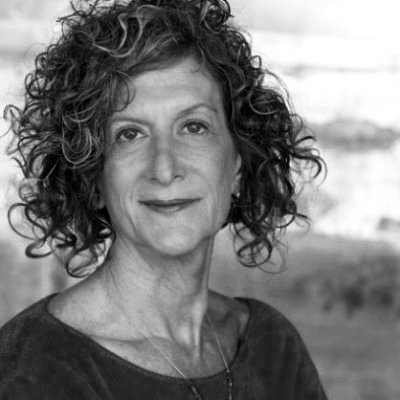 Other key points she made on giving out the best audition impression include having the ability to listen and converse to establish connection, as well as having a strong take on the role. Don't just go in there with a superficial interpretation of the character; provide subtext to add value to the role you're portraying.
Common Mistakes to Avoid
Speaking of role interpretation, the lack thereof is the one thing that will get you crossed off the list immediately. Practice your lines and don't give a flat rendition of it. Executive Director Jana Sue Memel also revealed that not making any adjustments to the performance despite having feedback from the director, producer, or casting director, as the other big no-no in auditions.
Listen to their comments—most likely these are not mere recommendations. They're not only looking for how well you receive feedback; they're also looking how well you can follow directions.
Oh, and one other thing: DO NOT DECLARE THAT YOU ARE NERVOUS. The point is simple: "It is a sure way to undermine yourself before you start. If you aren't convinced you can knock this audition out of the park, why should I be convinced you can knock the role out of the park?"
Headshots and Resumes
Needless to say, you should consider headshots as an investment for your career. Make sure you have a variety of headshots, because "there is no one headshot that fits all situations." It's what they consider to be a fundamental rule. Your headshot is going to especially important if you are just starting out and so do not yet have a body of work to be assessed by.
To put it bluntly: "To get your reel watched, your headshot must be excellent."
If you're unsure about the specs, she gave out these basic requirements:
It must be shot against a natural background
Each different pose should be able to project the role or character with the wardrobe, hair, and facial expressions.
Each headshot should your versatility, that you are qualified to play something different.
Assuming that you have had some sort of experience as a student actor, the Executive Director notes that it would really be an advantage if you indicate that first and foremost in your resumes, even if it is in commercials and is non-Sag.
Also include whatever roles, especially the featured or leading ones, you've had. Keep in mind that there is a big difference between the requirements of acting on-screen versus on stage, so the roles that you've played and where will definitely matter.
At the end of the day, however, what matters the most is how well you can work on a project.
"When I am looking to hire someone professionally, I am not looking to teach them how to act on camera, I am looking to work with them as professional actors."

Jana Sue Memel, Executive Director, Schools of Entertainment Arts
Following URTA
This week, Jana Sue Memel and other School of Acting representatives are in Chicago for the Design/Tech interviews, URTA and Satellite Auditions (Jan 25-28) and Directing and Stage Management Interviews (Jan 24).
Next week, the URTAs make their way to the City of Angels (Los Angeles) on January 31 to February 1 for the URTA Auditions.
---
If you want to get networking and audition opportunities like URTA, and you're serious about earning an acting degree, request information from Academy of Art University's admissions representatives.
Not only will they be able to give details on the School of Acting, but also the rest of the entertainment arts programs offered, such as from the School of Motion Pictures & Television, Music Production and Sound Design, Writing for Film, TV, and Digital Media, Animation and Visual Effects, and Communications & Media Technologies.
Apply now if you've made your choice on which program you would like to pursue!