On Exhibit: Photography Solo and Illustration Group Show on Sutter for July
Do you have a keen interest in black and white photography and architecture? Or perhaps you have a thing for colorful illustrations. Whichever you prefer, you can find them both in our Sutter galleries.
Academy of Art University is proud to host these talented artists sharing their creative works to the public throughout the month of July:
The Tower
Zhichao "Joe" Zhou
July 5-August 1, 2019
625 Sutter

International student Joe Zhou describes his childhood in China as "ordinary" and "middle-class." He was, however, exposed to visual arts from an early age, although he didn't become inclined to pay attention to it until he reached 14 years old.
He credits his exposure to Japanese culture, anime, comics, and movies as the catalyst for him becoming an artist. In 2016, he enrolled in the master's degree program of the Academy's School of Photography, and graduated from in 2019.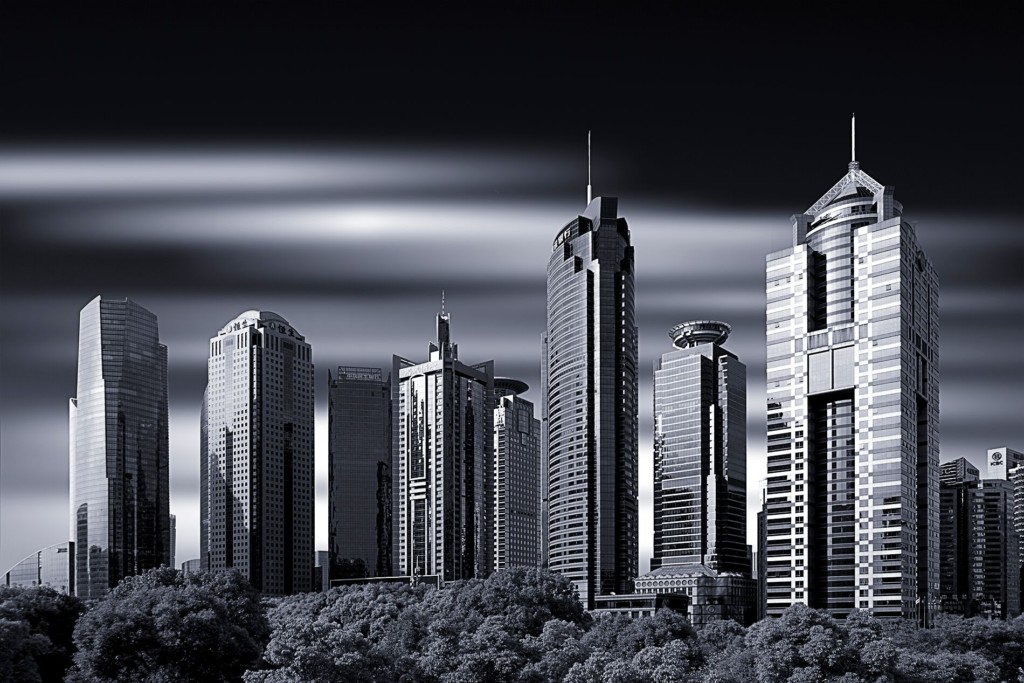 His ongoing exhibit on 625 Sutter features striking photos of San Francisco architecture in black and white. For him, these buildings stand tall for a good reason:
"The development of anything has continuity, and we can absolutely see what the future might look like. Those elements and concepts are integrated into modern architecture. Quietly telling about the possible future of human society.

Joe Zhou
Bedtime Stories
July 5-26, 2019
688 Sutter
Bedtime Stories is a collection of children's book illustration created by various illustration artists, namely: Clare Ms Liao, Saki Lin, Amber Shih, Yu Zhang, Viviana He, Peiju Chan, and Chienju Wu.
This art exhibition opened to the public on July 5, and will have its official opening reception on Thursday, July 11, at 5:30PM.
It will continue to run until July 26, Mondays through Fridays, from 9:00AM to 6:00PM.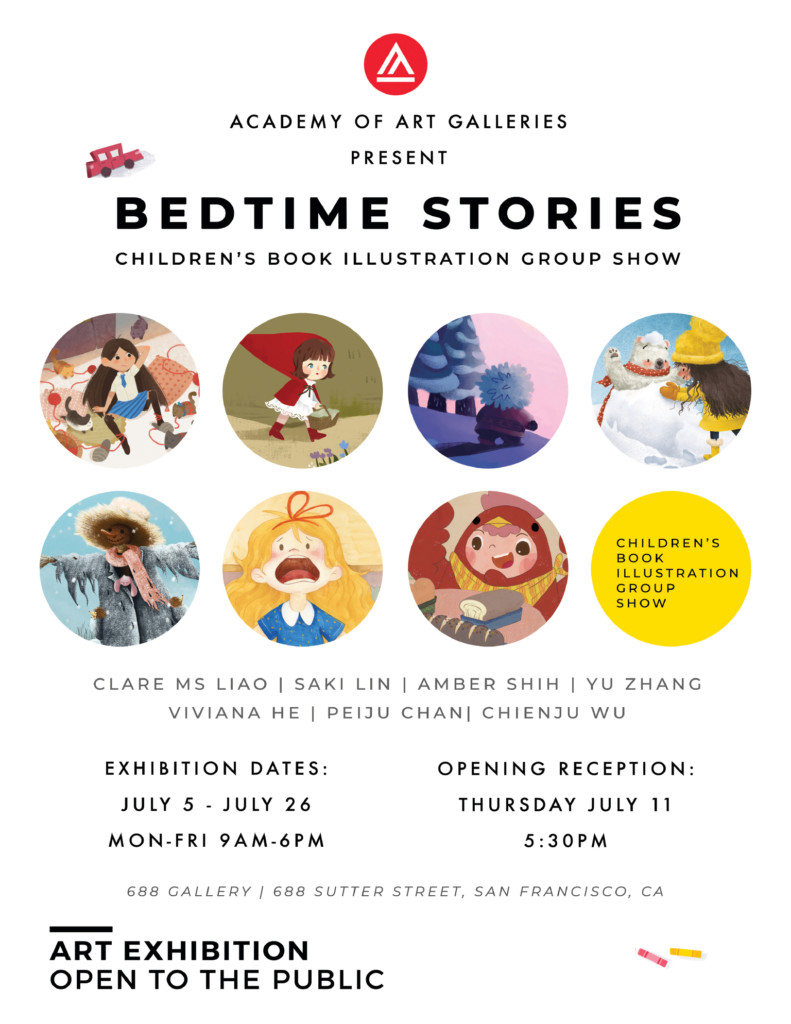 ---
Dreaming of one day having your works on exhibit in galleries too? Apply now at Academy of Art University to pursue your dreams of becoming an artist. You may also contact an admissions rep to request for more information.