School of Fashion Students Win in 2022 MUNI Art Competition
Two Academy of Art University fashion school students were declared among the winners of the 2022 SF MUNI Art competition.
School of Fashion's Textile Design students Krithika Sengottaiyan (BFA) and Raphael Sebastian (MFA) both threw their hats in the ring for the SF MUNI Art 2022 competition and won. This year's call for artists was built on the theme of bringing local artists–visual artists and poets alike–closer to local San Francisco commuters.
"Streets of San Francisco officially marks the 7th iteration of the art competition. For this run, five pre-selected poems by Bay Area poets will be visually interpreted by artists, using the style of their choice.
The eight winning works will then be installed in a hundred MUNI buses–the most number of participating buses since the competition first launched–throughout January 1, 2022 to April 30, 2022.
"After a time of uncertainty, MUNI Art is one bright spot that all San Franciscans can count on every year. This year we chose a familiar and comforting theme, 'Streets of San Francisco,' and are honoring our own world-renowned local poet, Lawrence Ferlinghetti."
An Honor to Give Back to the City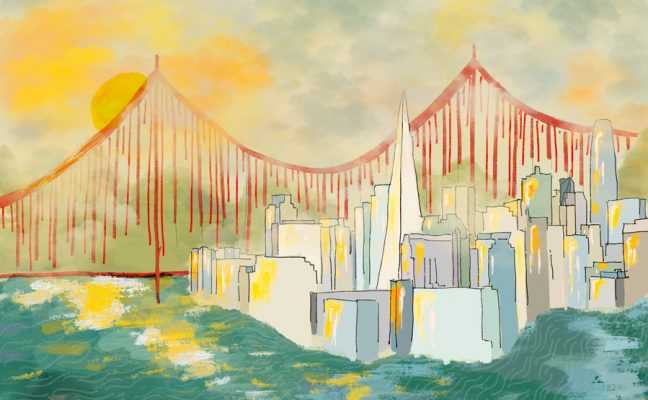 For Krithika, joining this competition is a way for her to give back to the city that has helped shape her into the person she is today. "I've been living in San Francisco for the past four years and I absolutely adore this city." No stranger to accolades, she has been putting in the work, joining student competitions–and blowing the competition out of the waters.
Earlier this year, her work was featured in no less than the famous Times Square in New York, after winning an illustration contest put out by Nasdaq, and hosted by ARTS THREAD.
The Importance of Arts in Developing the Future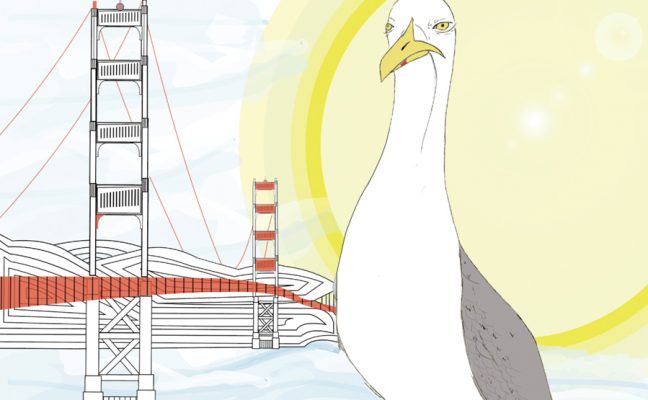 Sebastian Raphael has had plenty of experiences in many successful fashion shows around the world. Currently, his focus is on slow and sustainable fashion, while taking up his MFA in textile design so he can pass his knowledge to aspiring fashion designers in the future. For him, the arts is a crucial element in "develop[ing] the behavior of future generations and to establish ways to integrate and develop society."
The 2022 MUNI Art competition is a collaborative project involving the SFMTA, San Francisco Beautiful, and The Poetry Society of America.
---
Hero image courtesy of SFMTA.