Screenwriting in the Spotlight: 8 Films on the Screenwriting Profession
Curious what the screenwriter life looks like? Here are 8 films depicting life in the industry. Online screenwriting school can help you get there.
The life of a successful screenwriter is often shrouded in an air of mystery. It must be rewarding for a screenwriter to see their artistic visions come to life. Yet, what exactly does life itself look like in this industry?
You may be considering studying screenwriting at an online screenwriting school, earning an online screenwriting degree. If so, it's a good idea to take a look at what the screenwriter life might look like.
The following 8 films all feature main characters who are screenwriters. Now, this is Hollywood, so not every depiction is exactly true to life. But watching through these films should be a light-hearted way to learn a bit about what an online screenwriting degree could lead to for you.
Dreams on Spec (2007)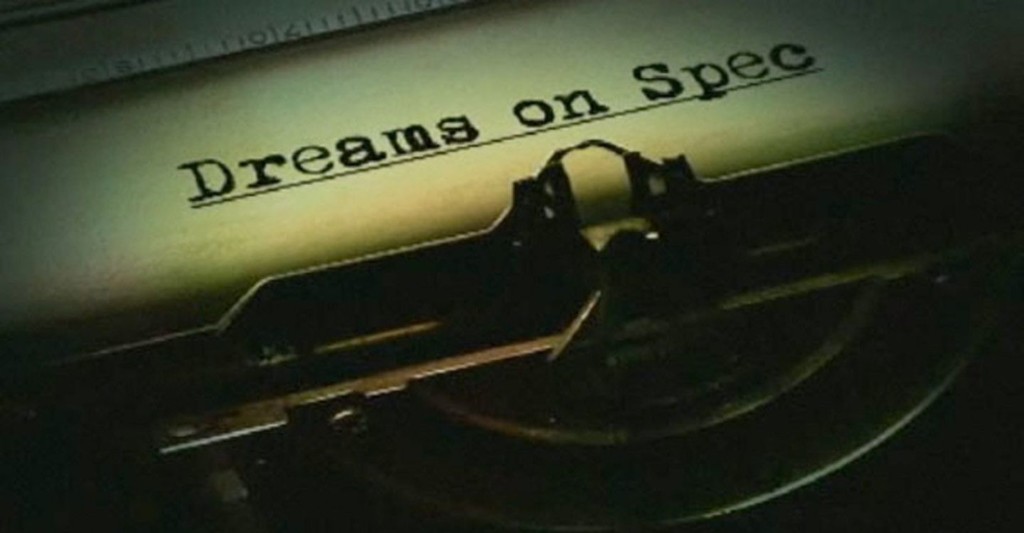 "Dreams on Spec" is a great watch for any aspiring screenwriter. Written and directed by Daniel Snyder, it's a feature-length documentary that follows three hopeful screenwriters trying to find success. The documentary features screenwriters who haven't yet found success, and the focus on the process can be grueling for general audiences.
Don't miss the cuts to high-profile creatives doling out advice to the budding screenwriters. As you watch, you'll hear from folks like James L. Brooks, Carrie Fisher, Ed Solomon, Nora Ephron, and more.
Crashing Hollywood (1938)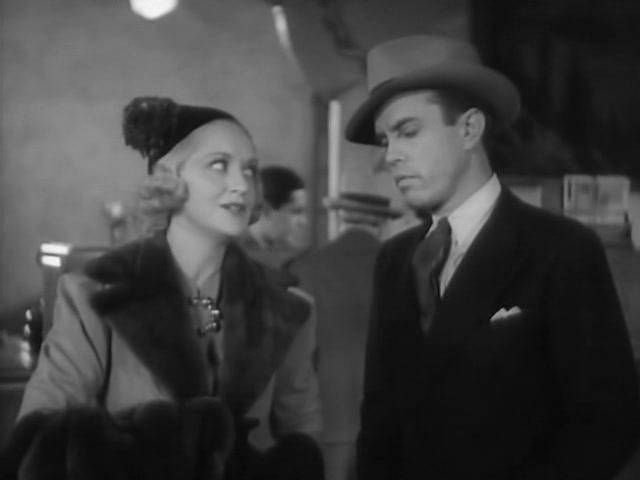 And now for something far less reality-based: Crashing Hollywood, written by Paul Yawitz and Gladys Atwater and directed by Lew Landers. The movie tells a fanciful story about an ex-con and a screenwriter who have a chance encounter on a train. They collaborate on a screenplay with just a bit too much resemblance to the ex-con's former life. Inevitably, the real-world bad guys show up on set for a showdown.
"Crashing Hollywood" is an enjoyable watch from its era, but it's not a realistic depiction of the screenwriting industry today.
Sunset Boulevard (1950)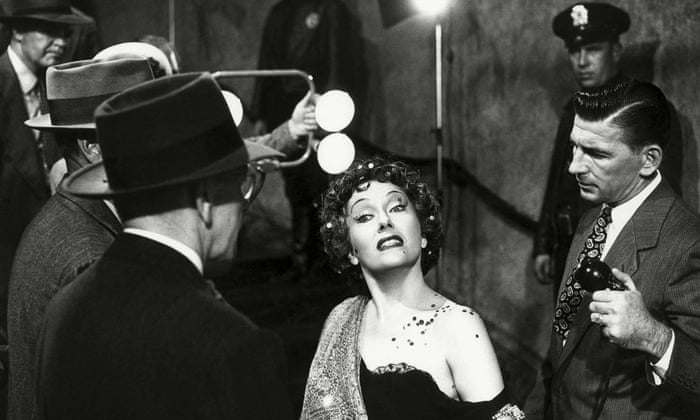 "Audiences don't know somebody sits down and writes a picture; they think the actors make it up as they go along."

Joe Gillis, narrating his life
"Sunset Boulevard" is a must-watch on multiple fronts. This film-noir style picture follows Joe Gillis, a desperate, failing screenwriter, who happens to form a relationship with Norma Desmond, a silent film star who's past her prime (by 1950s Hollywood standards, anyway). What begins as collaboration on the screenplay Norma believes will return her to stardom turns romantic. When Gillis later falls for another young writer, Norma takes her revenge.
The film gives a window into screenwriting from its era, and we recommend it for anyone considering this career field.
Paris, When It Sizzles (1964)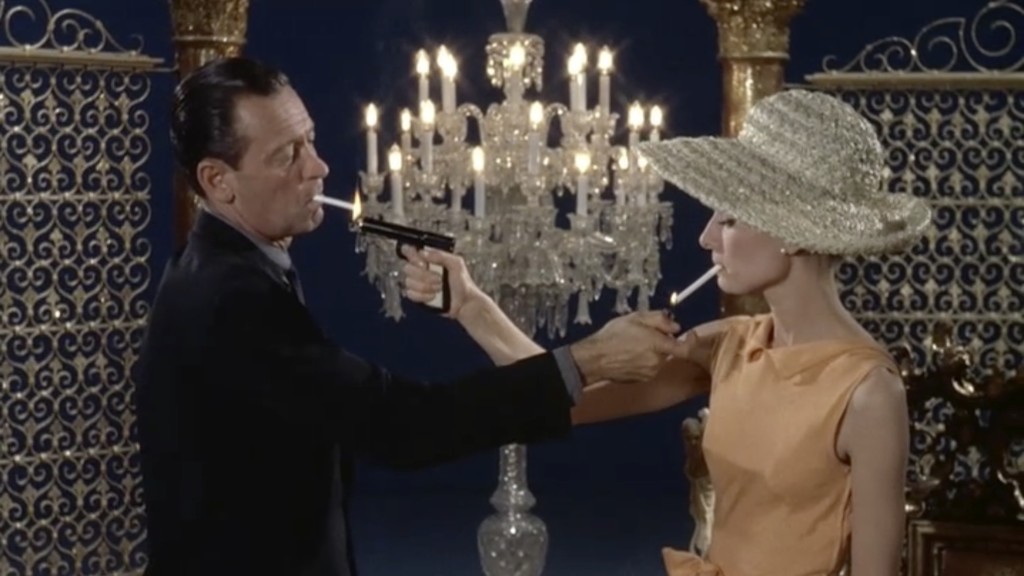 If your idea of a screenwriter is someone who delivers a masterpiece at the last minute, then this is the film for you. Nevertheless, William Holden as Richard Benson and Audrey Hepburn as the secretary-turned-muse saves the screenplay and makes the film worth watching.
Not much on the real process of screenwriting here, but we chuckled at this dialog snippet:
"Gabrielle: What's the story about?
Richard: It's an action/suspense, uh, romantic melodrama with lots of comedy, of course. And, uh, deep down underneath, a substrata of social comment."
Mistress (1992)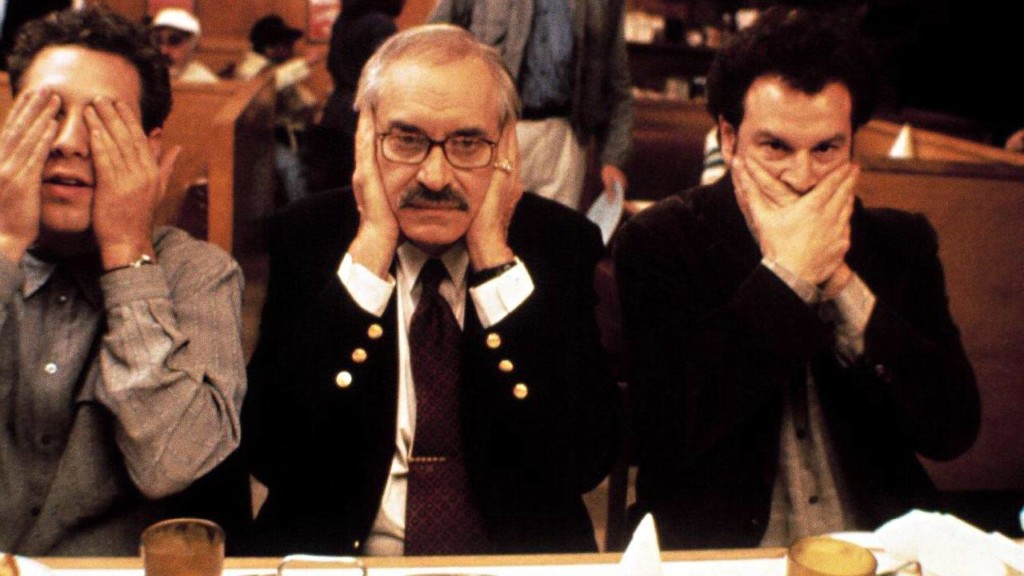 This dark comedy follows a screenwriter (played by Robert Wuhl) who suffers at the insistence of his financial backers, who each want their mistress in the film. This comedy seems like another that wouldn't reveal much about the screenwriting process. However, there's a surprising amount of detail and backstory included.
Adaptation (2002)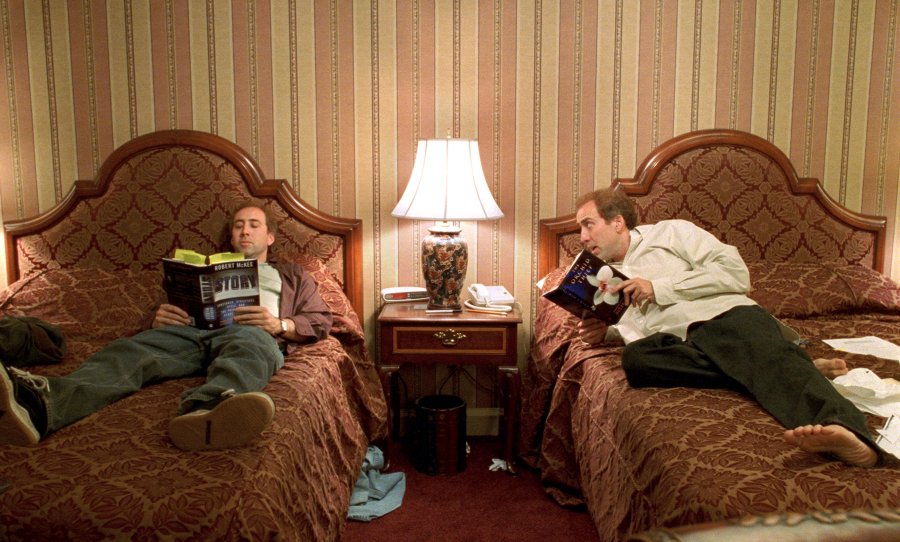 "Adaptation" boasts a powerful cast, including Tilda Swinton, Meryl Streep and Nicolas Cage. Director Spike Jonze produces a high-concept film that's as meta as it gets, with Charlie Kaufman writing a screenplay about…Charlie Kaufman writing a screenplay. Not an easy watch, but definitely worth watching.
Seven Psychopaths (2012)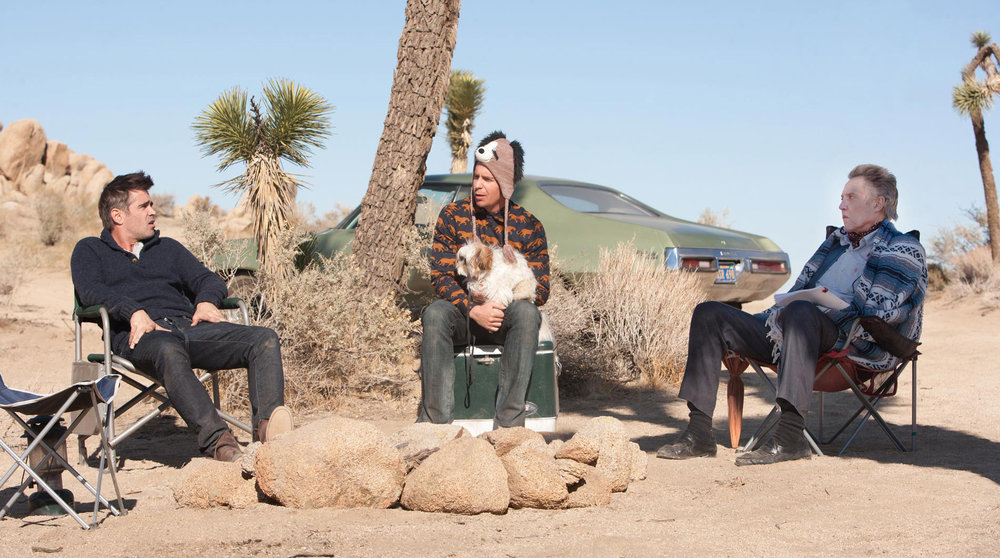 Writer/director Martin McDonagh pens a tale featuring a screenwriter on hard times who gets pulled into the criminal underworld. An entertaining romp, but not exactly a deep dive into the screenwriting profession.
Trumbo (2015)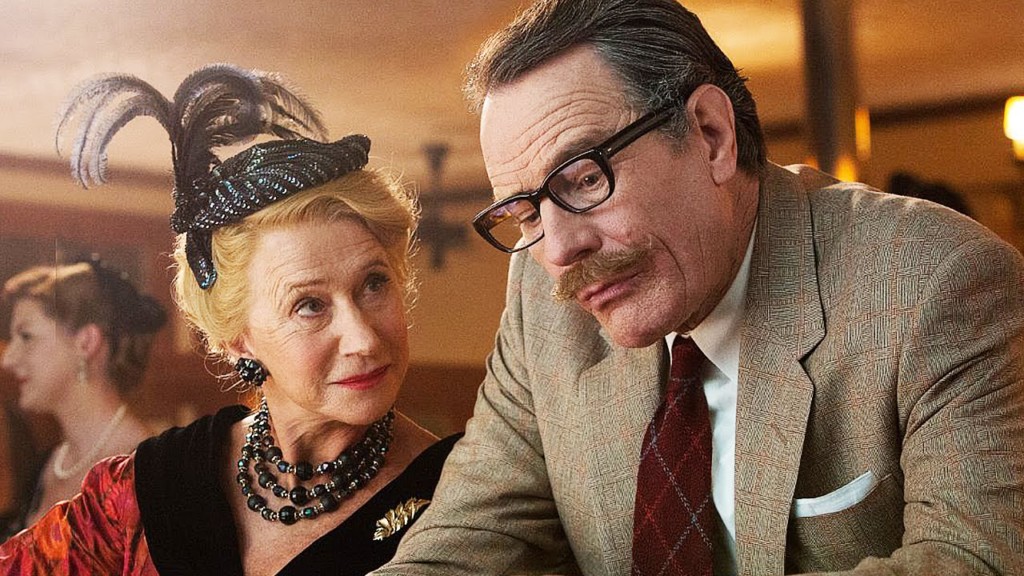 Brian Cranston stars as Dalton Trumbo, a top Hollywood screenwriter who was jailed for his political persuasion and virtually forced out of the industry. John McNamara's screenplay is witty, and Cranston shines in the role. A great watch for a high-polish take on the "typewriter and cigarette" era of screenwriting.
---
Screenwriters not only write scripts but also create the foundational structures of movies and TV. If you're interested in becoming a screenwriter, you can learn more about our film school for writing.
Request information with our admissions representatives to discover how you can become a screenwriter. Fall classes are available online and virtual on-site. Once you've evaluated your options and decided to join, apply now to get started on your application for Academy of Art University.