When Fine Art Becomes Physical: An Overview of Installation Art
Experts at Tate Museum describe installation art as "large scale, mixed-media constructions," but what does it mean for the artist and audience?
Installation art is also described simply as "environments" because the art occupies and transforms the environment where it is installed. Installation art is a space that can be viewed from a distance or sometimes interacted with up close. It is designed to be engaged with, either by walking through it, walking around it, or sitting inside it. It is not a sculpture, because it is a unified space, rather than a simple object.
Installation Art Defined
Installation art has many qualities. Installations are almost always 3-dimensional, occupying a part of the room or gallery where it has been installed. Other qualities include:
Multimedia: Installations often consist of found objects, electric devices, paint, smells and sounds.
Site-specific: These pieces of art are designed to fit within a specific space and cannot be moved without being changed for the environment.
Curated experience: Installations are a curated experience that vary from one viewing to another. What you experience in an installation is not what another person experiences in an installation.
Installation Unconfined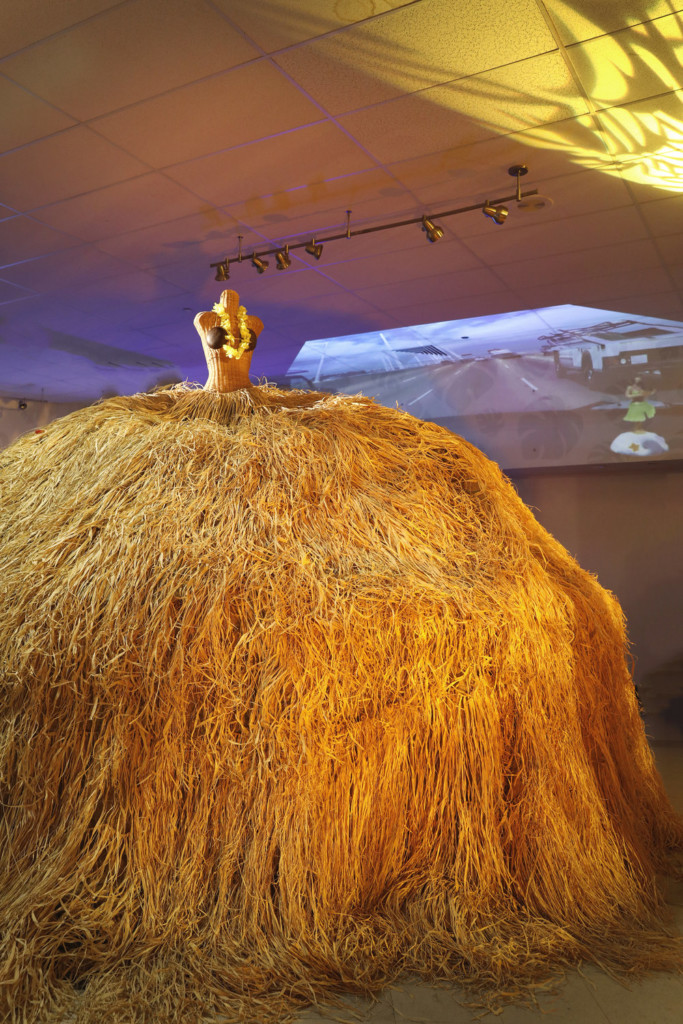 Does installation have to be a room? Not necessarily. Take, for example, the installation work of Adrienne Pao, whose piece Dashboard Hula Dress Tent is designed to turn the iconic dashboard hula figurines into a real-life, interactive experience. Viewers may stand back and watch, walk up and touch, step inside, and even speak with the artist for an individualized experience.
Another example of installation art comes from Benjamin Von Wong, whose pieces focus on environmental hazards, human interaction with the environment, and the future of humanity. Installation pieces by Von Wong vary, but often consist of beautiful arrangements of found objects and litter, plastic bottles and straws, assembled to evoke the beauty of the natural world. Von Wong's pieces use color, light and dynamic movement to draw the viewer in.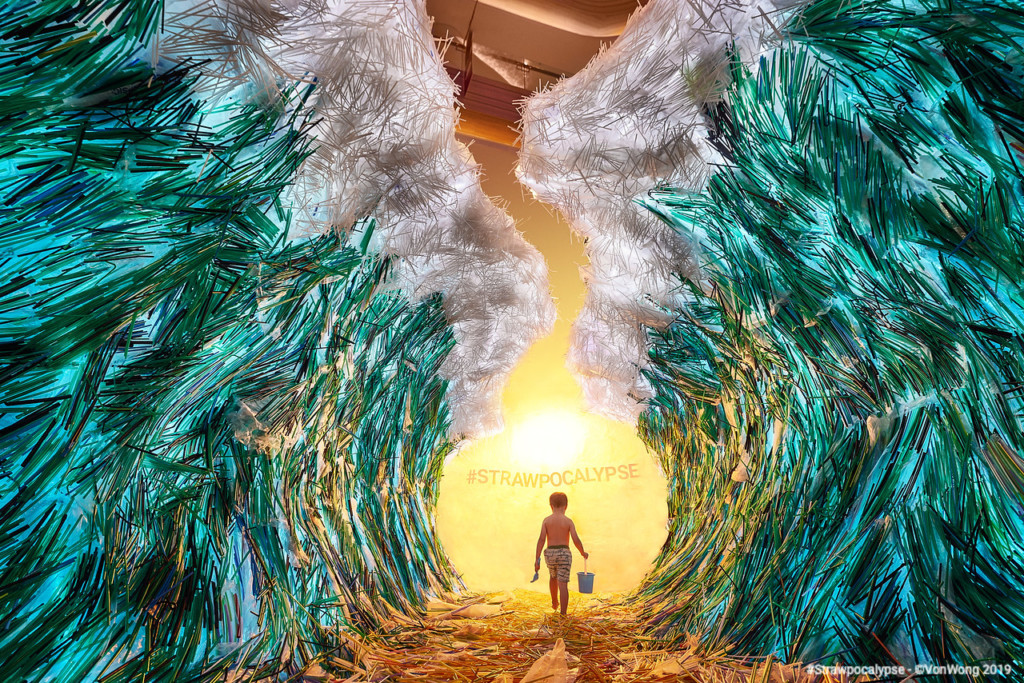 A New Art is Born
Installation art began well before the term was coined in the 1960's, as some artists like Marcel Duchamp were moving in the direction of installation art well before it ever became a recognized medium. Installation art began as a way for artists to expand the boundaries of what is considered "art." At the time, artists were quickly recognizing that art can be anything, anything at all, including a room or a physical space.
Installation art became famous through high quality pieces that captivated the world. Two famous examples, Kusama Yayoi's Infinity Mirror and Obliteration Room captured the imagination by creating a multi-sensory experience.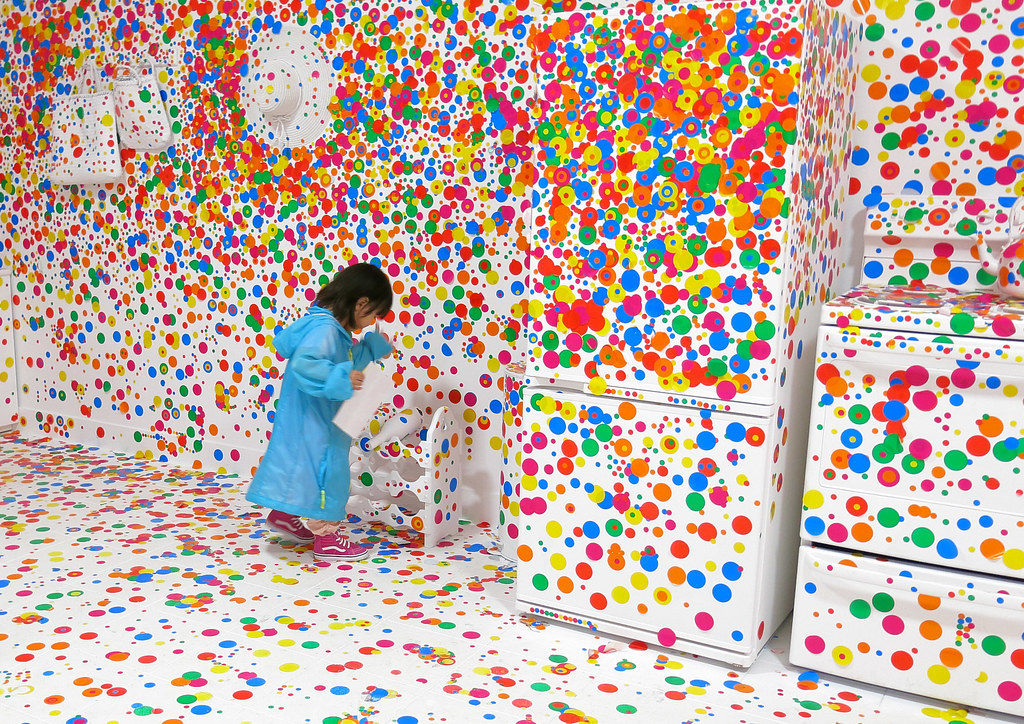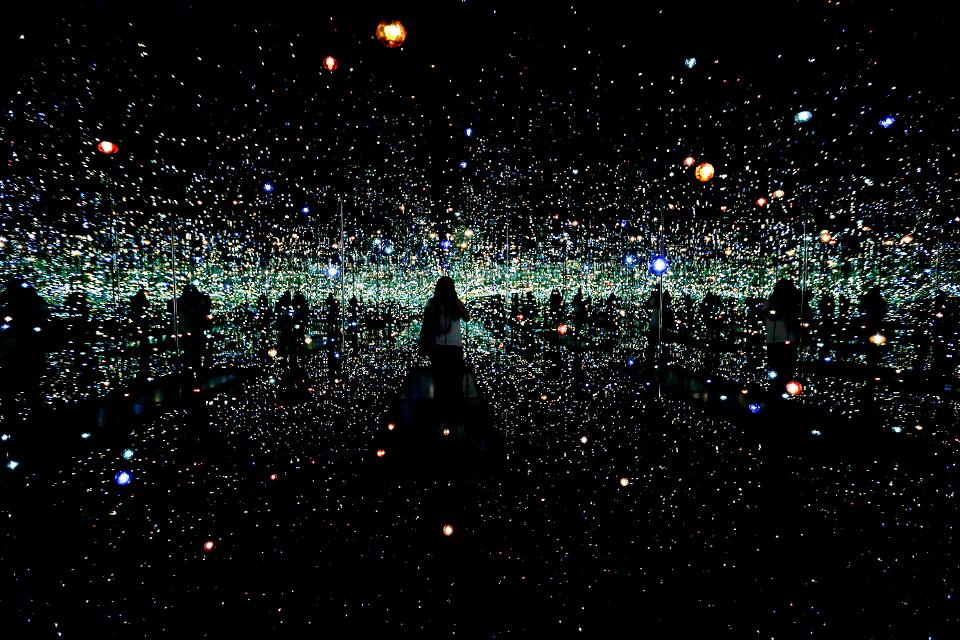 Installation Art as a Multi-sensory Experience
Since the early days of installation art, installations have become much more, encompassing light, sound, and other multi-media options. One example is Daniel Arsham's Amethyst Ball Cavern, which creates a world that is simultaneously recognizable and alien. However, those who want to create installation art must first learn the basics of art and design and how to manipulate a variety of mediums. Creation of quality art requires true understanding of the principles of two-dimensional and three-dimensional design, and how they combine into one space.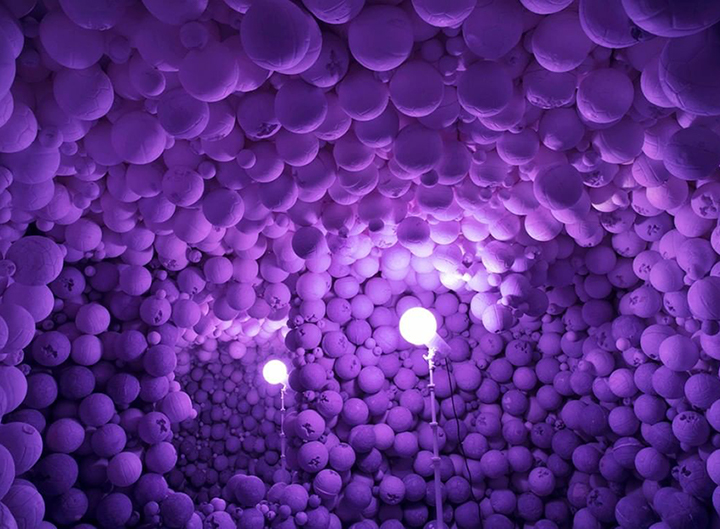 ---
Academy of Art University offers a various art and design programs including but not limited to fine art, fashion, industrial design, music production, and film. Request information from our admissions representatives for more details. Apply now if you're ready to pursue your fine arts degree with us.
---
Hero image courtesy of Widewalls