We bring in the new semester with big wins from our lady Urban Knights. From women's tennis, soccer, volleyball, golf to cross country, they've achieved much success in the first month back to the grind!
Who runs the world? Girls! This month was a huge one for our women's sports teams – whether it be breaking single-season goals records or winning matches in San Diego, they've proved that hard work and dedication pay off! Without further adieu, let's move onto the September updates from the Academy of Art University student-athletes.
Senior Forward Anissa Wilson Scoring High with Women's Soccer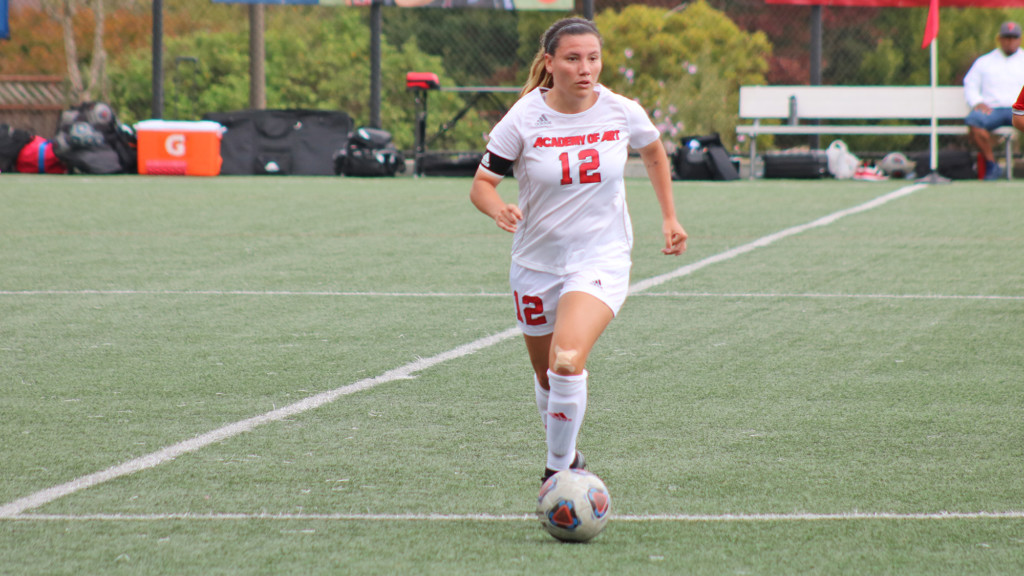 If there was one name that was a recurring theme this month, it was senior forward Anissa Wilson. After scoring two consecutive goals in a game with Saint Martin, she was named PacWest Player of the Week. Immediately following the win, she broke the program's single-season goals in their match with William Jessup. She then continued to dominate in a game with Mills, accumulating seven points in the first four soccer games of the season. Thanks to her stellar performance, she is now considered as the top two members with the highest total scores in NCAA Division II.
Women's Volleyball Off to a Good Start With Wins
What a month of wins for our women's volleyball team! At the DII West Region Showcase, the team won both Saint Martin's and Montana State Billings in UC San Diego. Specifically, junior outside hitter Ashley Pawlak received PacWest Player of the Week for her exceptional performance at the showcase.
Moving onto their next match with Concordia, they won all three sets and subsequently received their first PacWest Conference win for the season. They then concluded September with a victory over Notre Dame de Namur and a "Dig Pink Night" with alumni Zak May.
Women's Golf Brings Home Wins From Canada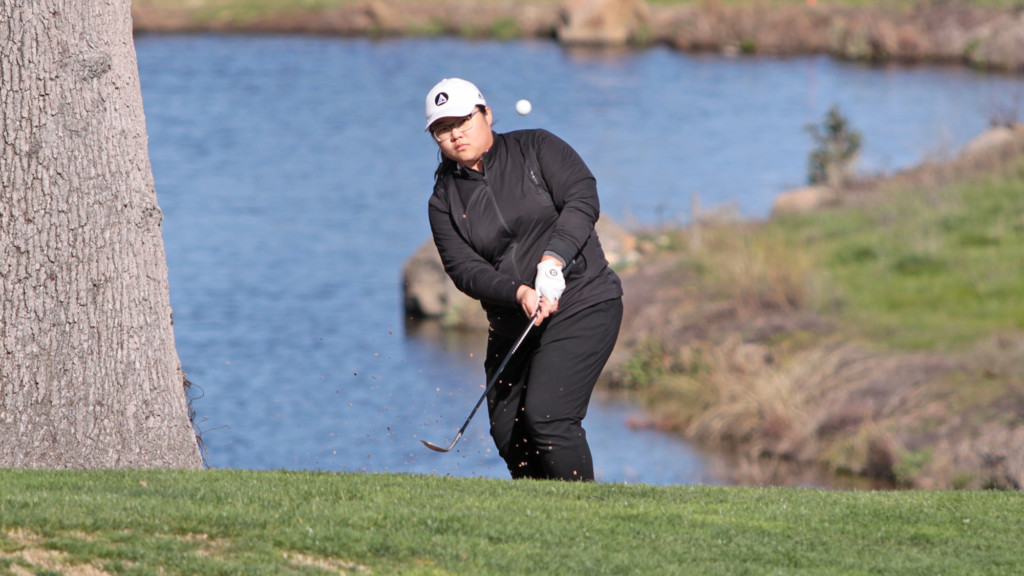 Our women's golf team traveled to Richmond, British Colombia to bring home a third place win at the True North Classic. Sophomore Chih-Hui "Judy" Shao shot 6-over par 78 to land on a seventh place at the event.
Women's Tennis Earns Multiple Wins at Invitational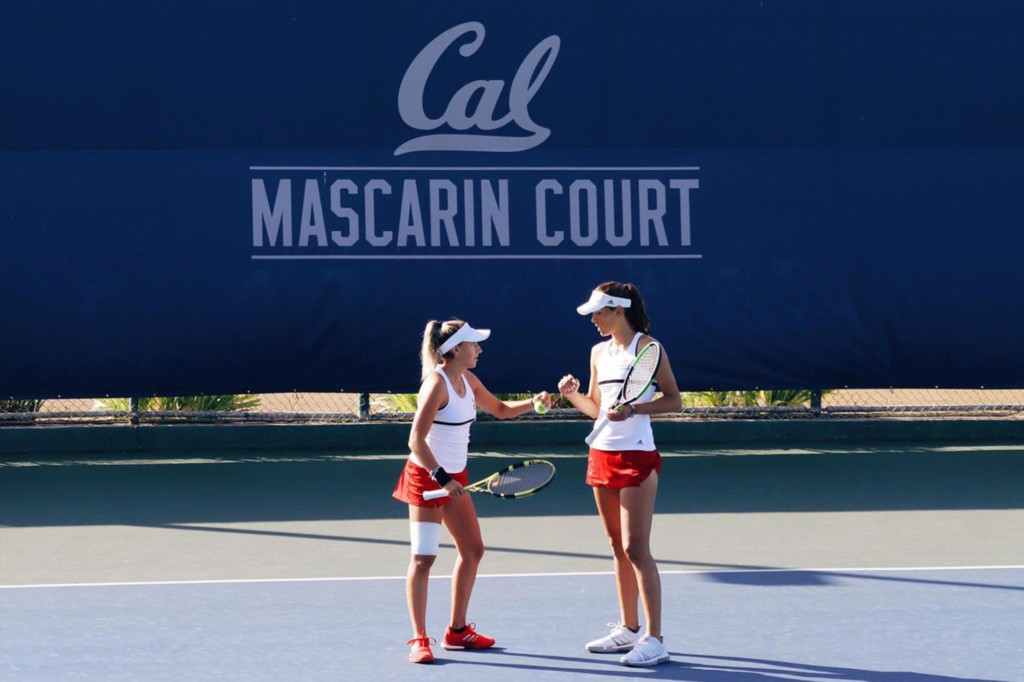 Starting their season at Cal Fall Invitational, our women's tennis team worked hard to achieve four singles and three doubles victories at the program. Only time will show how much more wins they can bring back home over this coming year.
Cross Country Finishes Invites with Great Success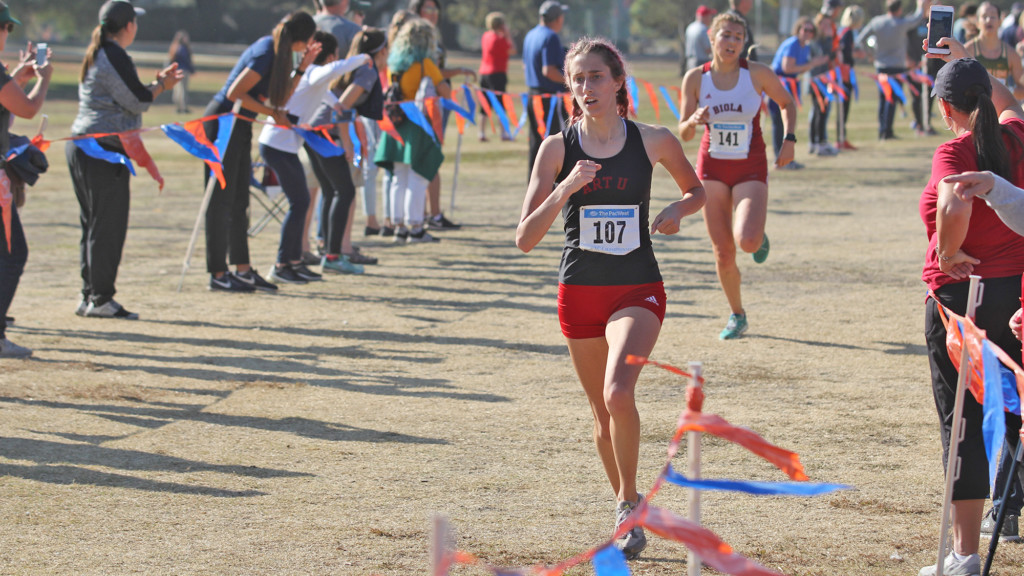 At the Biola Invite, both men's and women's cross country teams performed their best at Craig Regional Park. Sophomore Audrey Rosencrans and junior Natalia Novak landed in the top 10 while men's cross country team ended the day with a fifth-place position.
Following their feat at the invite, they continued to deliver strong performance at the Kim Duyst Invitational. Thanks to Graduate student Hasna Kaarour's career mark and fourth-place win, Art U was able to end the game with a second place finish. On the men's side, senior Rabah Houali was placed third at the collegiate 8k race.
Can't get enough of the Urban Knights? See what they're up to at artu_knights on Instagram and Twitter or watch them in person by checking out the events listed on the Athletics Calendar. You can find out more events by downloading our app, available on iOS and Android, to get the details.
---
Did you know that Academy of Art University is the only art school with an NCAA Division II team? Be an athlete AND an artist by requesting information or applying today!