Countdown to the Graduation Fashion Show: Meet the Designers Part II
What: School of Fashion Graduation Fashion Show
When: 3 PM – 4 PM on Saturday, May 11th, 2019
Where: 625 Polk Street, San Francisco, CA 94124
RSVP
Welcome to part two of the "Countdown to the Graduation Fashion Show" series where we highlight top student designers featured in the School of Fashion Graduation Fashion Show!
In case you missed it, you can read about some of our student designers in the first part of the blog series. All of our student designers poured out their hearts and souls to create collections that reflect them as unique individuals.
Here at the Academy of Art University, we aim to spotlight not only outstanding designers but also their personal journey that got them here today. In this profile, you'll find more bio excerpts about our designers written by our students from the Fashion Journalism program.
Without further ado, read on to learn more about their collections and RSVP to see them live in action at the Fashion Show.
Beam Ratchapol Ngaongam
"A Human Controversy"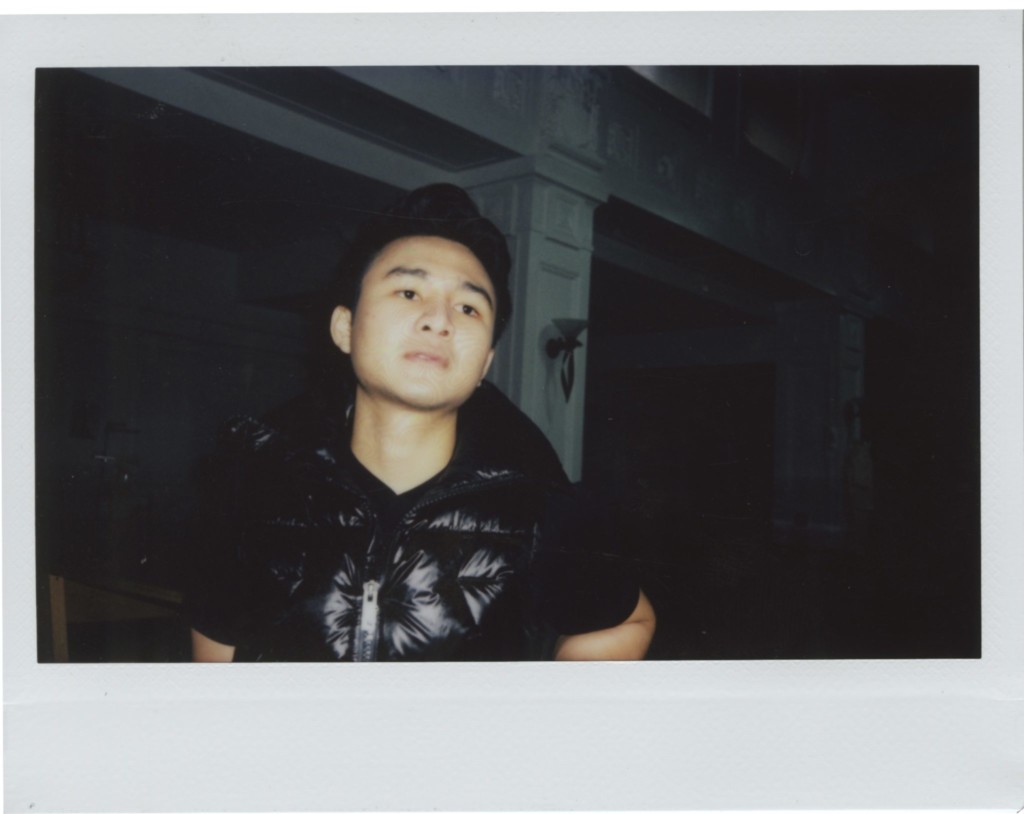 Making choices that alter the path of our lives is what makes life worth it. B.F.A. knitwear menswear design student Beam Ratchapol Ngaongam started his journey as a menswear designer; however, along the way, he became torn between his love for knitting and his passion for sewing.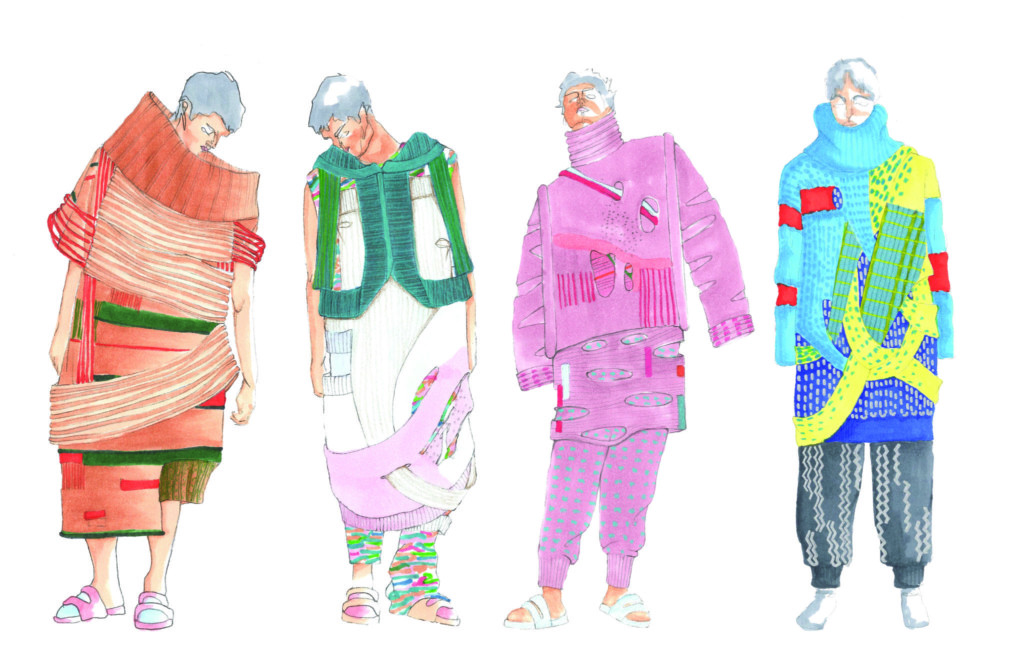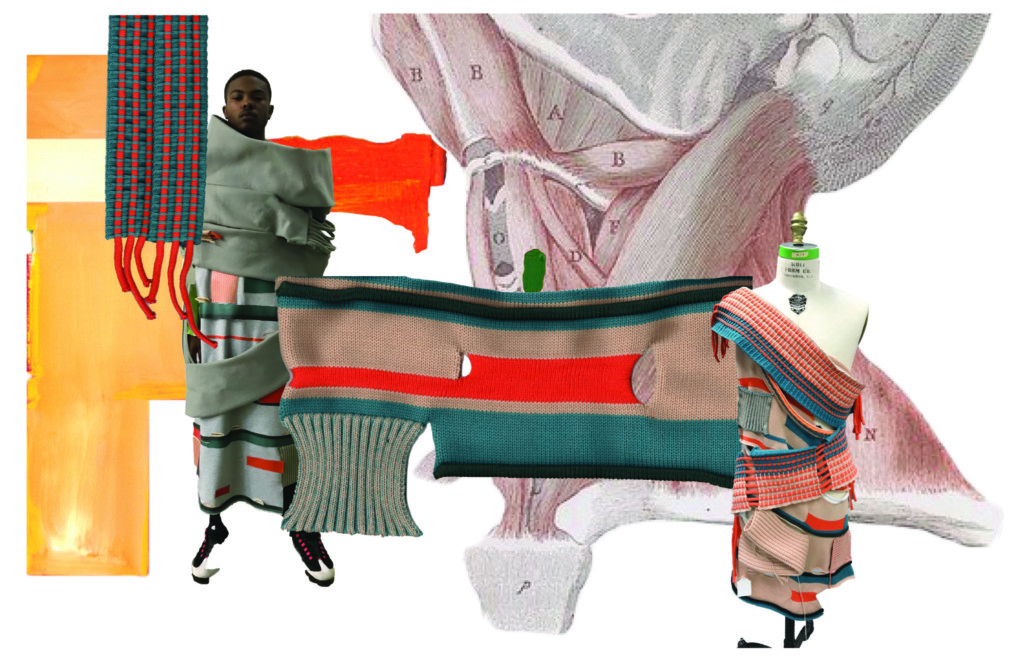 Exaggerated and asymmetric silhouettes in hoodies, dresses, and jumpsuits show that amid the chaos there is still so much happiness to be found. The curves and color combinations are proof of his survival process despite the hidden doubts and struggles underneath.
Above excerpt by Camila Encomendero, Fashion Journalism student
---
Camila Pinzón
"Reconnecting With Heritage"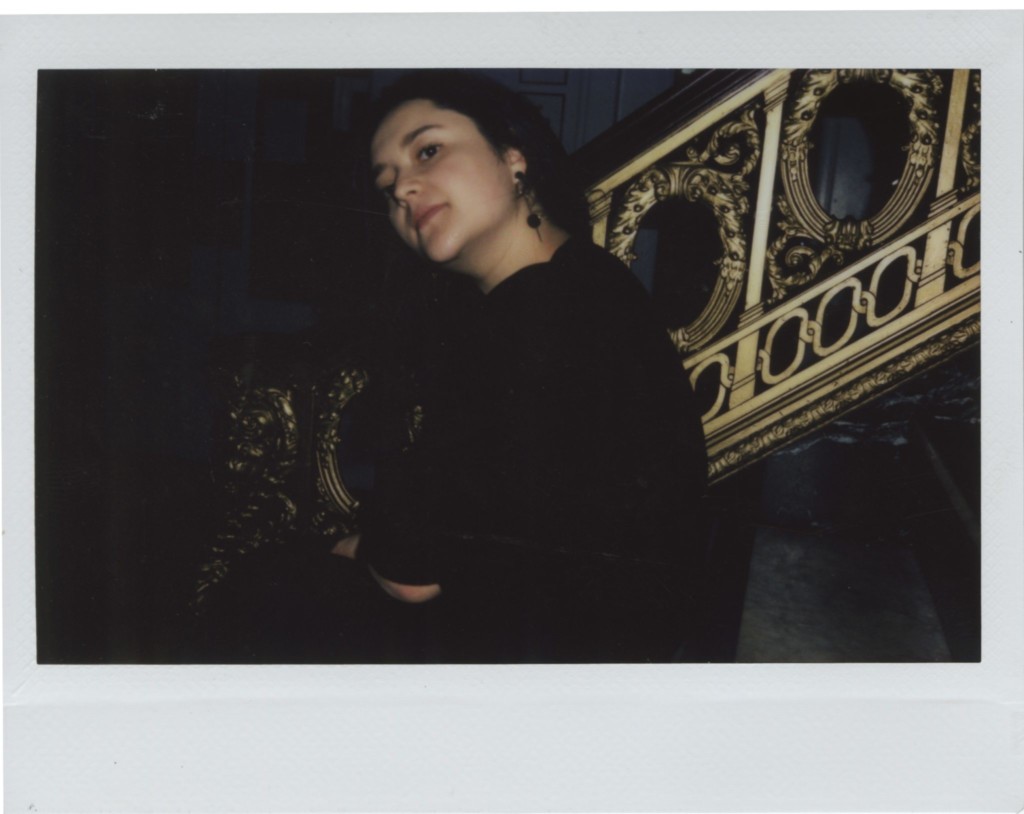 Looking to highlight the rich culture and high-spirited side of this country, Camila Pinzón, B.F.A. fashion design, was seeking to honor what she was blind to at first. Growing up in Colombia, she didn't appreciate what was in front of her, and it wasn't until later, during a trip to Cartagena, that she felt the need to learn more about the place she calls home.
Her discovery of the 3-D images featuring cubes and apples led to her choice to use more playful shapes and altering color tones and brightness. Cotton satin blends were used to create collection pieces such as the balloon skirt, an oversized corded drawstring dress, and a short crossed body jumpsuit.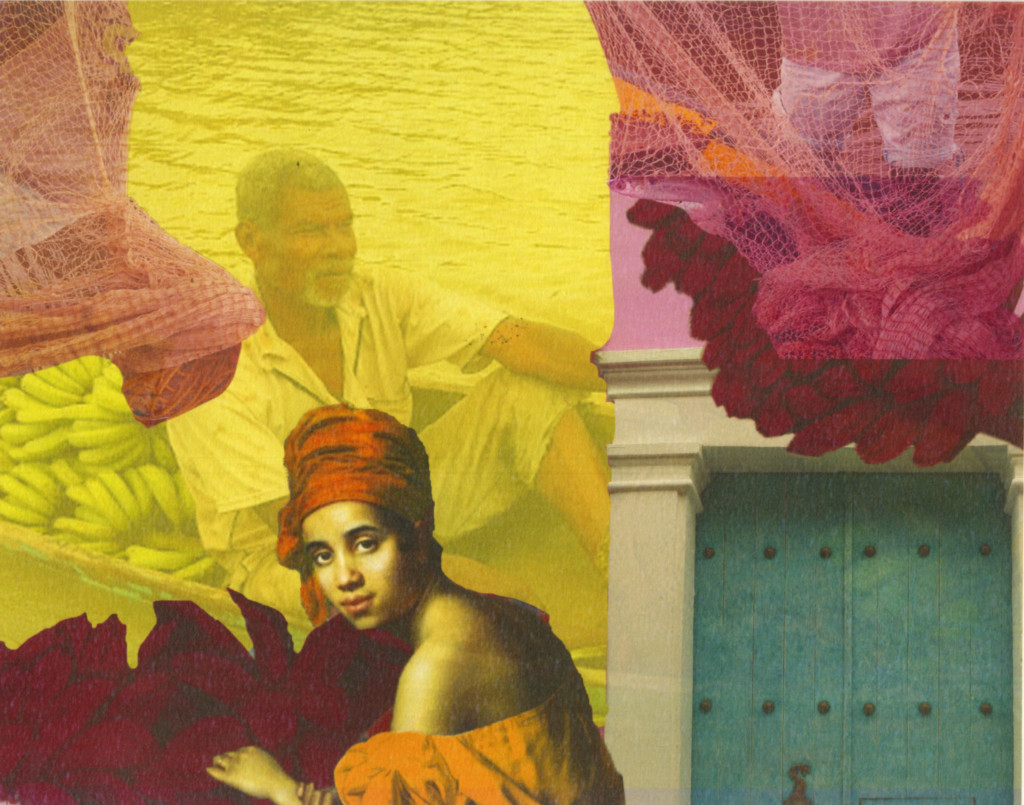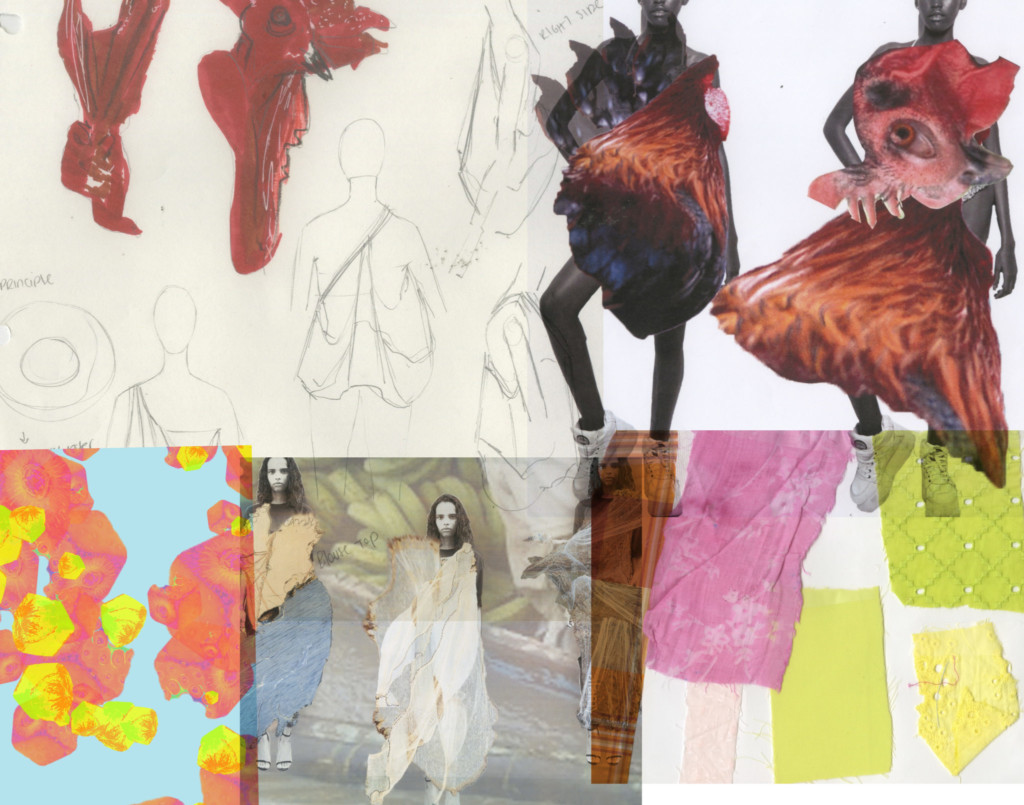 Pinzón honors her heritage in her debut collection by incorporating traditional ruffles of Colombian dress – details which emulate the beat and rhythm of the vallenato, capturing the eye with additional movement as the garments are worn
Above excerpt by Camila Encomendero, Fashion Journalism student
---
Christopher Cabalona
"A Refined Fool"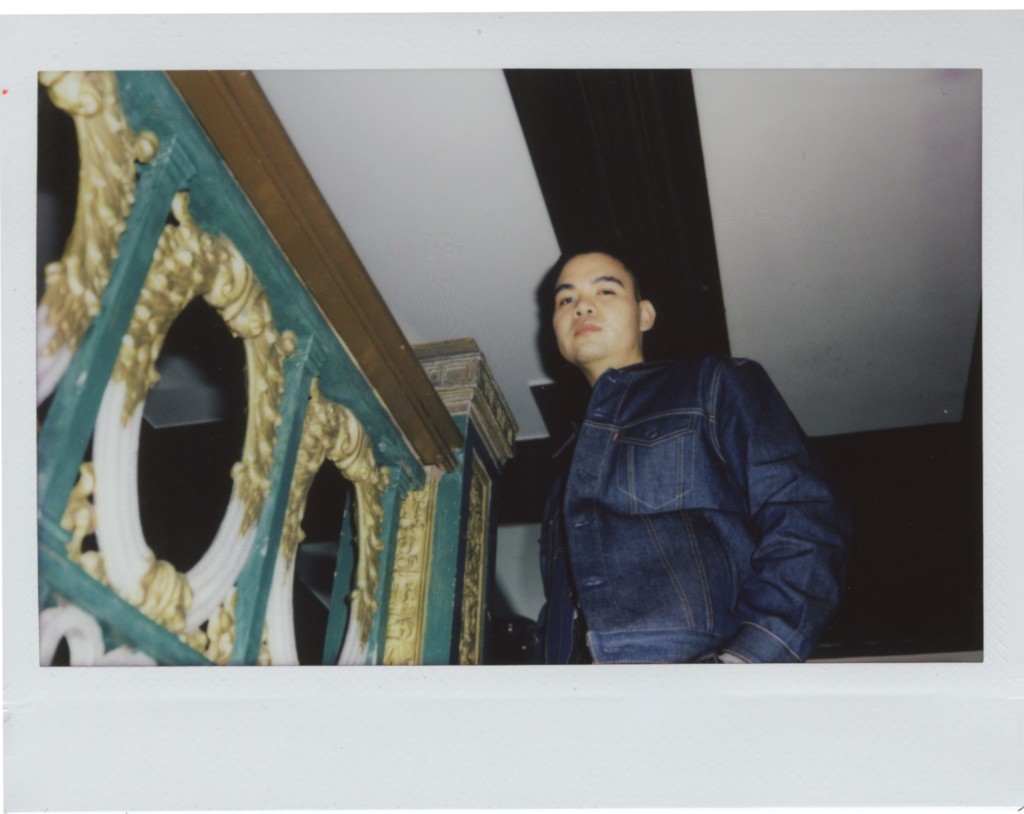 "Life is beautiful, don't waste it" is Christopher Cabalona's mantra, and a glimpse of happiness during tough times is the guiding light for his collection. Cabalona, B.F.A. menswear design, found inspiration in the clowns of the early 1900s. His collection takes the element of joy and channels it into sophisticated and structured looks.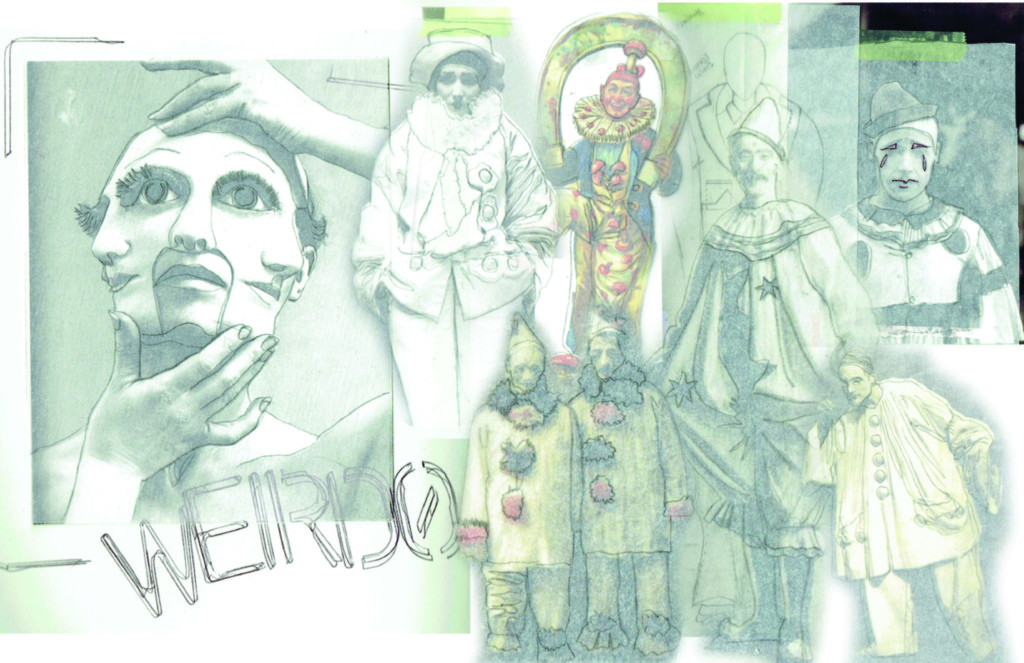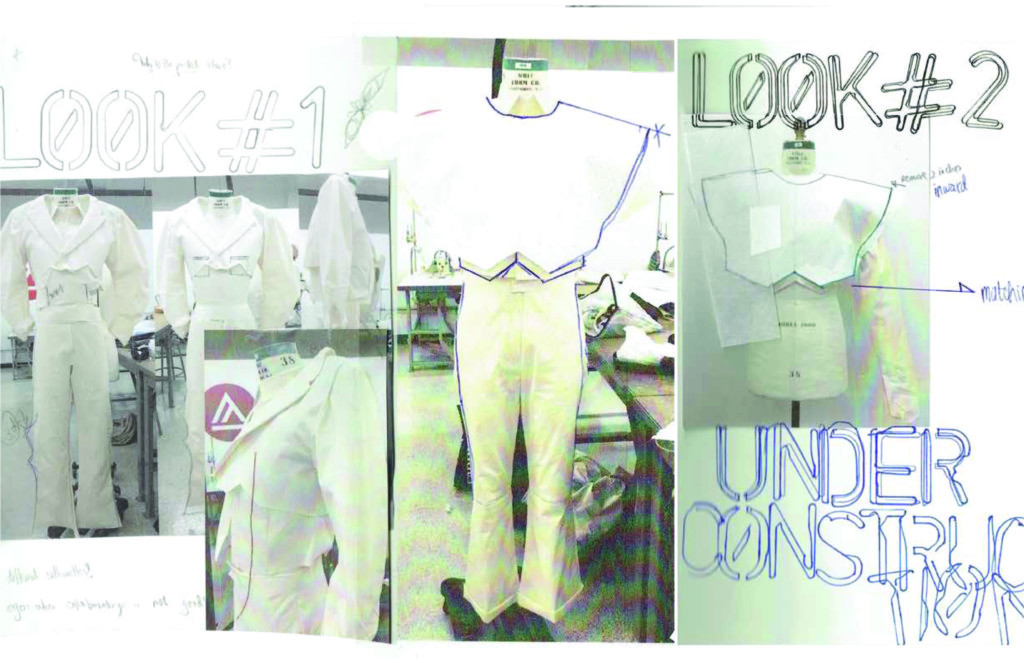 For his collection, Cabalona incorporated metal hardware such as turn locks, purse closures, and clasps. He developed cropped jackets, bell bottom pants, tail-coat vests, and jumpers. Beige in color, with elongated sleeves and exaggerated silhouettes, the collection boldly takes a risk in redefining what is commonly perceived as classic male attire.
Above excerpt by Camila Encomendero, Fashion Journalism student
---
Chuer Dorothy Yu
"Two-sided-shavings"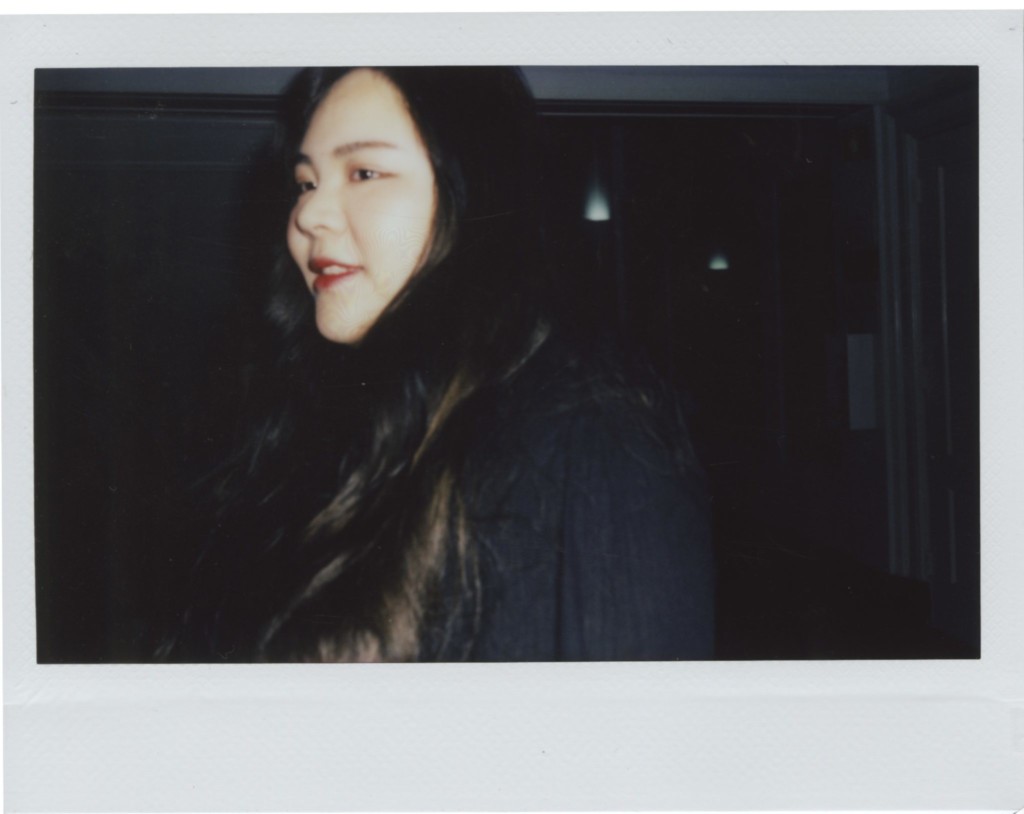 For her debut collection, Yu incorporated a story that she made up years ago–a story about a girl who dreamt of being an artist, a dream that conflicted with her parents, who insisted that she work at a major company instead. The imagined company had a mean and nit-picky boss who demanded that the girl always had 100 sharpened pencils on his desk.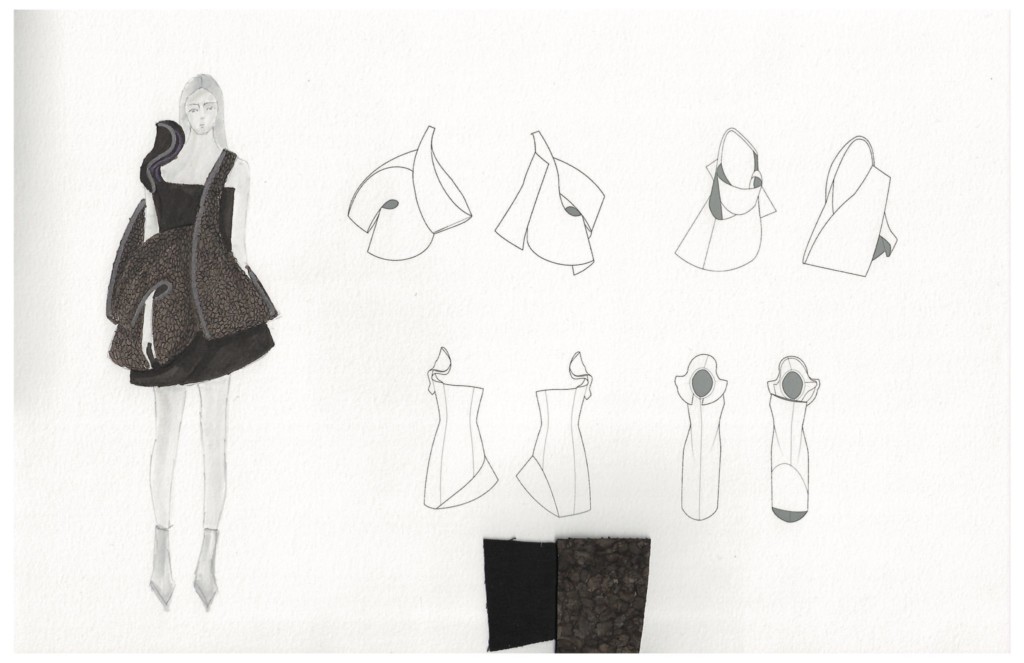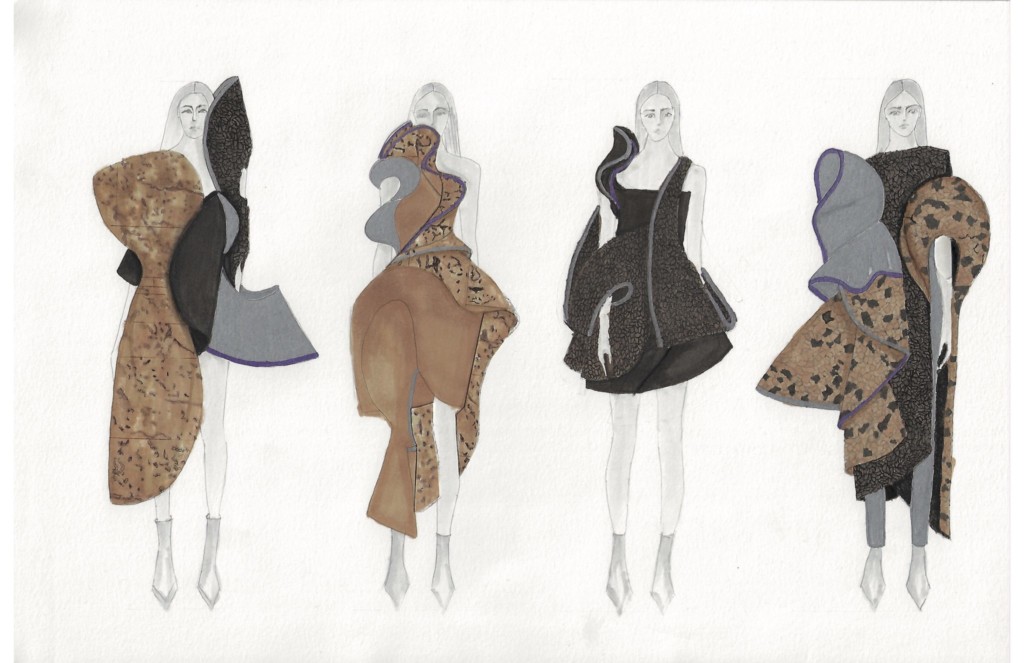 For the spiral shapes in her collection, Yu used dark brown and light brown as the main color and the specs of colorful imprints to show the texture of the shavings. Thinned cork is used as the outside layer for her garments, symbolic of the rigid touch of a pencil; she also used foil fabric to mimic reflective qualities in pencil lead.
Above excerpt by Madison Ahmani, Fashion Journalism student
---
Chuqiao Wang
"When Characters Blend Into One"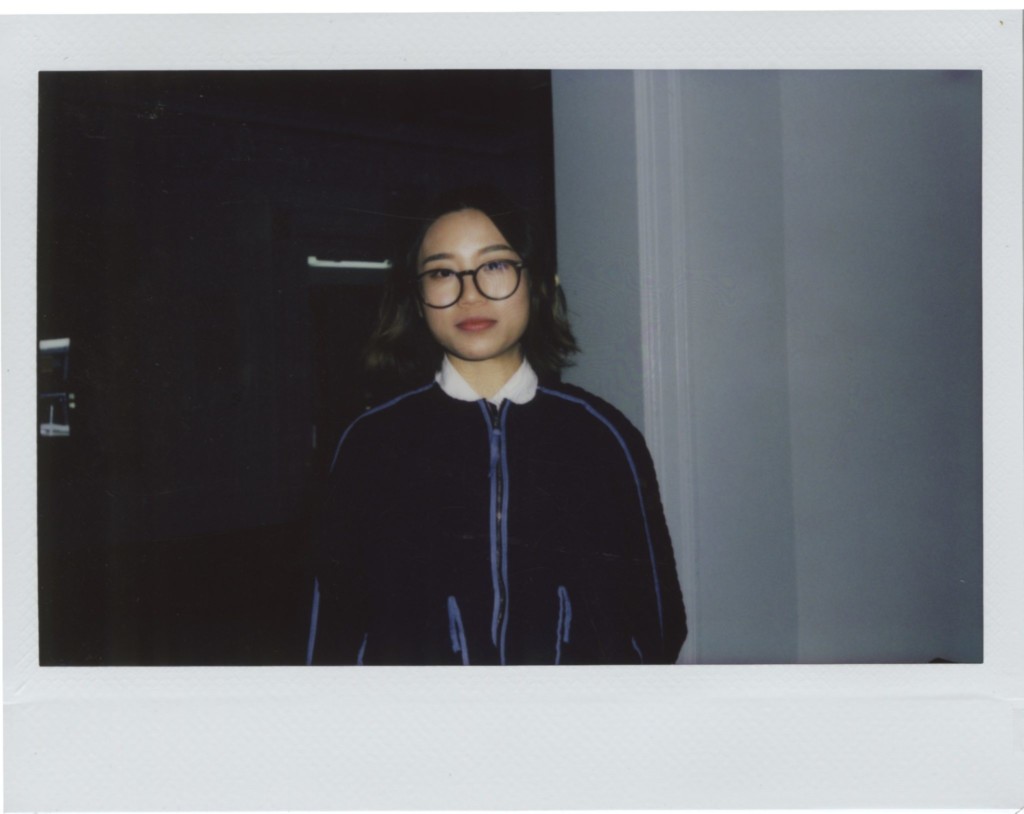 B.F.A. fashion design student Chuqiao Wang was not the typical kid who enjoyed sitting on the couch rocking with laughter while watching cartoons or Disney movies, instead, she was expected to be more of an 'adult' than a 'child'; cartoons and movies weren't allowed. Wang's inspiration for her womenswear collection is based on the hunger for the childhood she never had and a demonstration of how hard it can be to let go.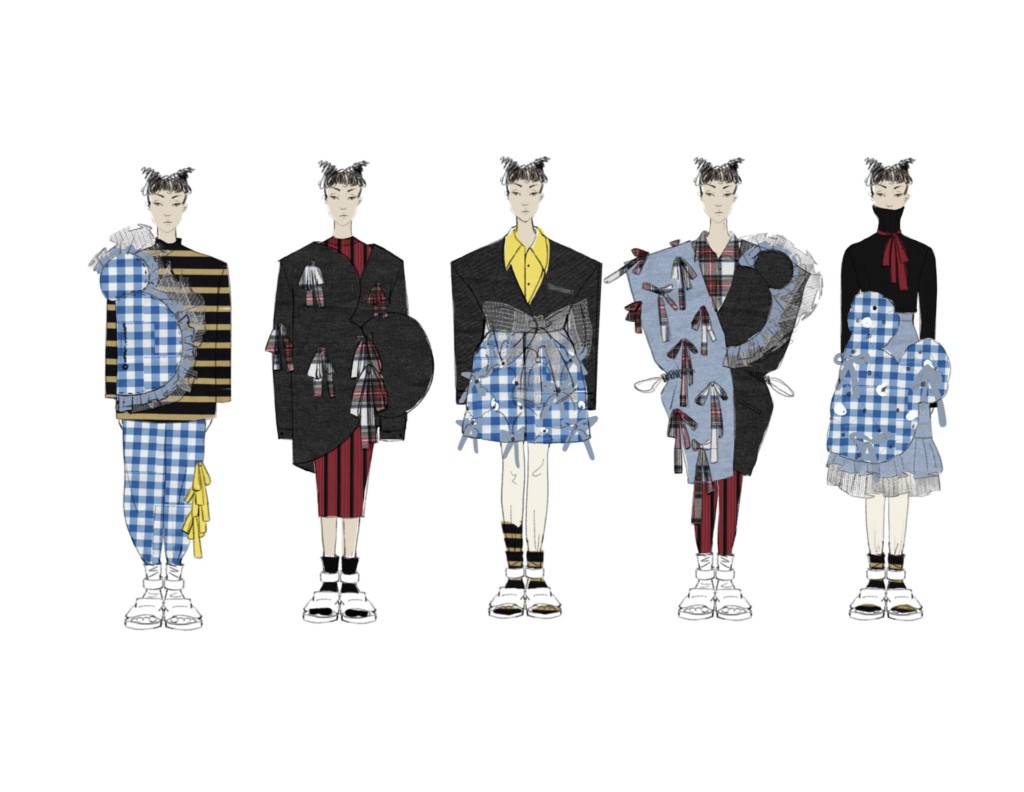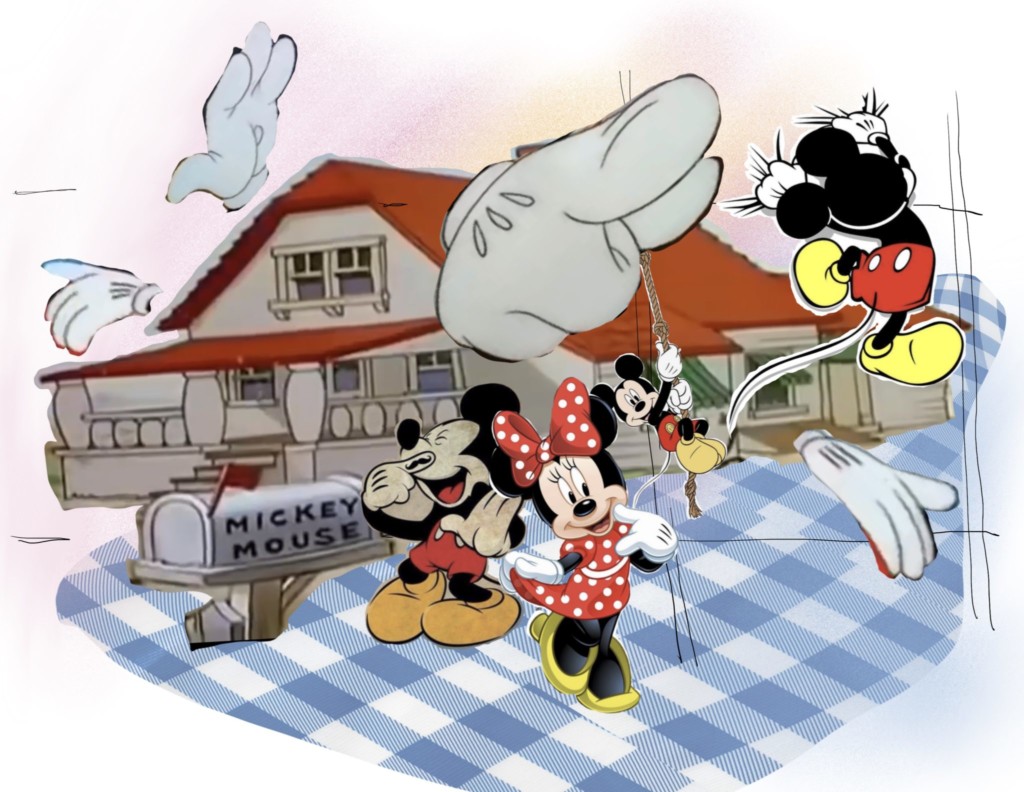 For her collection, Wang takes classic design elements and incorporates them with a style that is sweet and formal, in a modern kind of way. She uses bows and exaggerated sizing to represent Mickey and Minnie, and added elements like layering to bring in current trends in street style. Wang's collection incorporates a mix of fabrics too – silk, cotton, denim, and wool. Through the collection and elements, Wang identifies with adulthood, as well as a longing to return to childhood and the playfulness and silliness that was missing.
Above excerpt by Camila Encomendero, Fashion Journalism student
---
Counting Down With the Academy

Now that's a wrap for part two! Stay tuned for part three of our design profiles coming out on Friday, May 11th. Meanwhile, you can check out part one to learn more about our student designers.
---
Header image courtesy of Beam Ratchapol Ngaongam