Tips for International Students Taking Online Classes
Thanks to technology, you can now earn an art and design degree from anywhere in the world.
In today's global economy, the physical borders between countries are no longer the barrier they once were when it comes to pursuing higher education. Make the most out of this opportunity. Below are six tips for how to make the most of online classes for international students.
Make Sure You Have a Reliable Internet Connection
Taking online classes requires participation in a variety of interactive learning experiences such as listening to lectures and participating in class and group discussions. You will need a strong Internet connection and the right software and equipment to stay connected to your professors and classmates.
Make sure your device's operating system is compatible with the requirements of the online platform you are using for class, and that your video and audio functions work as they should. These are especially crucial for online learning, particularly for discussions or recitation. Here are some specific technical items you will need to use for your online classes:
Chat boards
File-sharing programs
Library portals
Video conferencing software
Never Assume That Online Classes Are Easier Than In-Person Classes
This is a common mistake made by many online students, not just those taking classes from outside the United States. In some ways, online classes for international students are even more challenging because they require excellent time management skills to deal with the time difference. Before submitting your registration, know that you will spend many hours each week attending your classes, and then completing the work required for them.
Adjust for the Time Difference and Get into a Routine Early
Depending on the location of your country of origin, you could be dealing with a time difference of more than 12 hours compared to the local time in California. We recommend adjusting your schedule before online classes begin to ensure you're prepared to do your best both physically and mentally. Establishing a routine is important as well. That means finding a quiet place in your home to view lectures and participate in other interactive learning experiences. Public places with wi-fi access are not a good choice since the background noise will be distracting and make it difficult for you to hear.
Of course, it's a huge advantage if the course you are taking has an asynchronous mode of learning as option. This means that while the program has a schedule to follow, you can "attend" the recorded classes and complete your activities or homework in your own time (don't be late for the submission, though!), or even participate in class through discussion boards whenever you can. As long as it's within the allotted time frame, that is.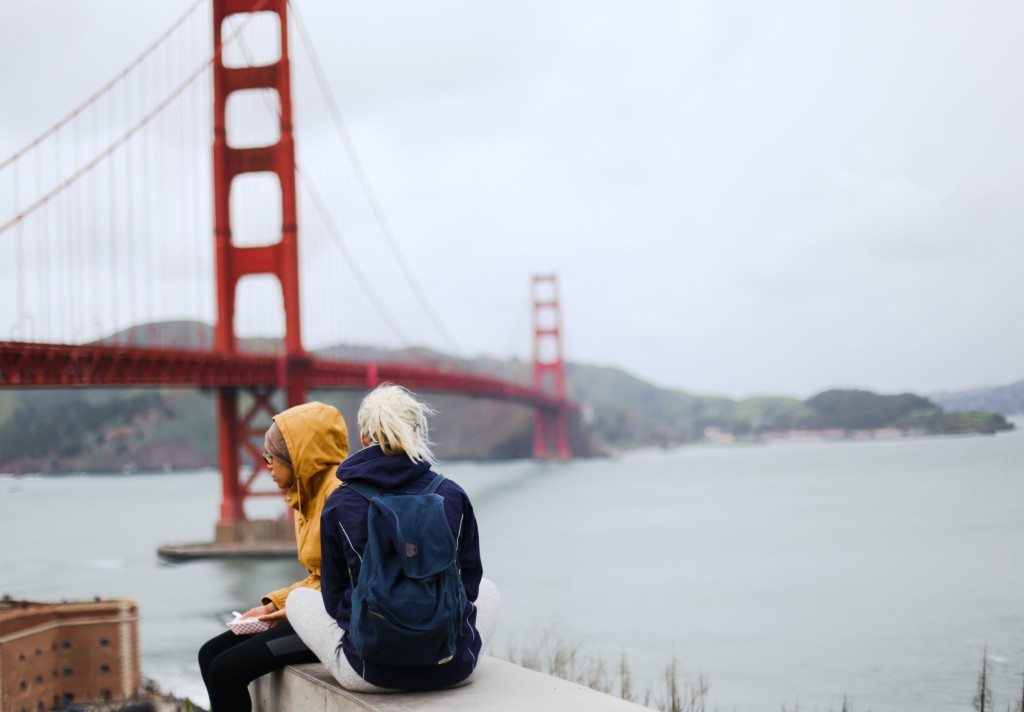 Engage in All Activities to Make the Most of Your Online College Experience
You might not be attending college classes in person, but that doesn't mean you can't have a rich college experience. However, you need to commit to active participation with group discussions, group projects, and asking questions of your professors. You can even participate in extra-curricular activities as an international online student.
With the availability and acceptance of remote work growing all the time, active participation helps you build a network for future career opportunities. You could find your next client or employer through virtual networking as well. Remember that you alone are responsible for the effort it requires to have a valuable and enriching online college experience.
Introduce Yourself to Your Professors Before Online Classes Begin
College professors and instructors work with hundreds of online students every day. That means they are unlikely to know who you are if you only show up for online lectures and never participate in discussions. Since you will most likely need to approach your professors later on to ask for letters of recommendation for prospective clients or employers, make sure they are aware of you before classes even start. It's a good idea to send an email to each professor before the start of a new semester to introduce yourself and state what you hope to learn in each class.
Brush Up on Your Language Skills if You Speak English as a Second Language
College will be even more challenging if you struggle to understand the language or accents of your professors and classmates. If necessary, enroll in language lessons in your home country before you register for online classes. It might also be challenging to adapt to certain jargon or cultural norms.
One thing you can do to help prepare yourself is study online videos to learn more about culture references, figures of speech, and other aspects of the culture of the country where your online school is based from. Culture that can be confusing, not only for international students, but for anyone who are not all too familiar with its unique context, so keep an open mind for learning and experiencing something new. You might also look to connect with people from your home country who have spent significant time in the country of your chosen school online.
---
Enrollment is available for online and virtual on-site classes at Academy of Art University. Request information to learn more about the courses we offer. Once you've evaluated your options and decided to join, apply now to get started on your educational journey with us.