To network or not to network. That is the question.
Networking is not only for that time when you are searching for your next new exciting job. In fact, if you just started networking then you're already way behind.
Networking is like opening a savings account, it should keep growing even after your first paycheck. Networking expands your pool of contacts, is a great way to make friends, find mentors, and meet interesting people you admire.
Do you find networking awkward and weird as well as a pain in the you know what? Trust me, you're not the only one. But.. it doesn't have to be. Networking used to mean standing awkwardly at a meetup or event trying to find something in common with the stranger next to you. Thanks to advances in technology (and the pandemic) there are tons of opportunities for you to meet and form meaningful connections with people who are as passionate as you are about the field you are interested in.
Who knows, you might be the next famous creative duo like Daniels who met in college and made hit indie films like "Everything Everywhere All at Once" and "Swiss Army Man". Or maybe, you'll start a new tech company with your classmate like Google founders Larry Page and Sergey Brin did. The possibilities are endless.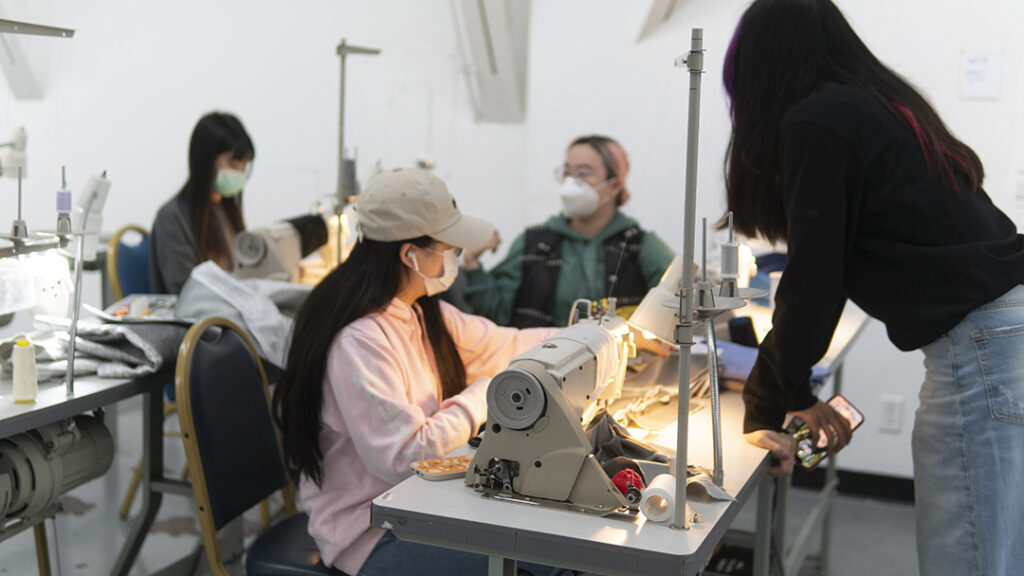 At Academy of Art University, we find it super important to teach our students how to work on their networking skills. In the School of Motion Pictures and Television we offer networking classes and the School of Industrial Design has corporate sponsorship classes where students have worked with professionals from Subaru, Stellantis, and more and impressed them with their technical and professional skills. Also, tons of alumni like Project Runway Cast Anna Zhou and Hyundai Industrial Designer Ariel Jeong have benefited from networking and meeting people/faculty who were instrumental in their careers. 
There are so many different ways to meet and learn from people working in the creative fields you're interested in both online and IRL that are the opposite of awkward. From social media to being in art school, you'll find people who get you and can't wait to collaborate with you on cool projects.
Here are some tips we have on making connections with people online and IRL!
Learn From Your Classmates and Faculty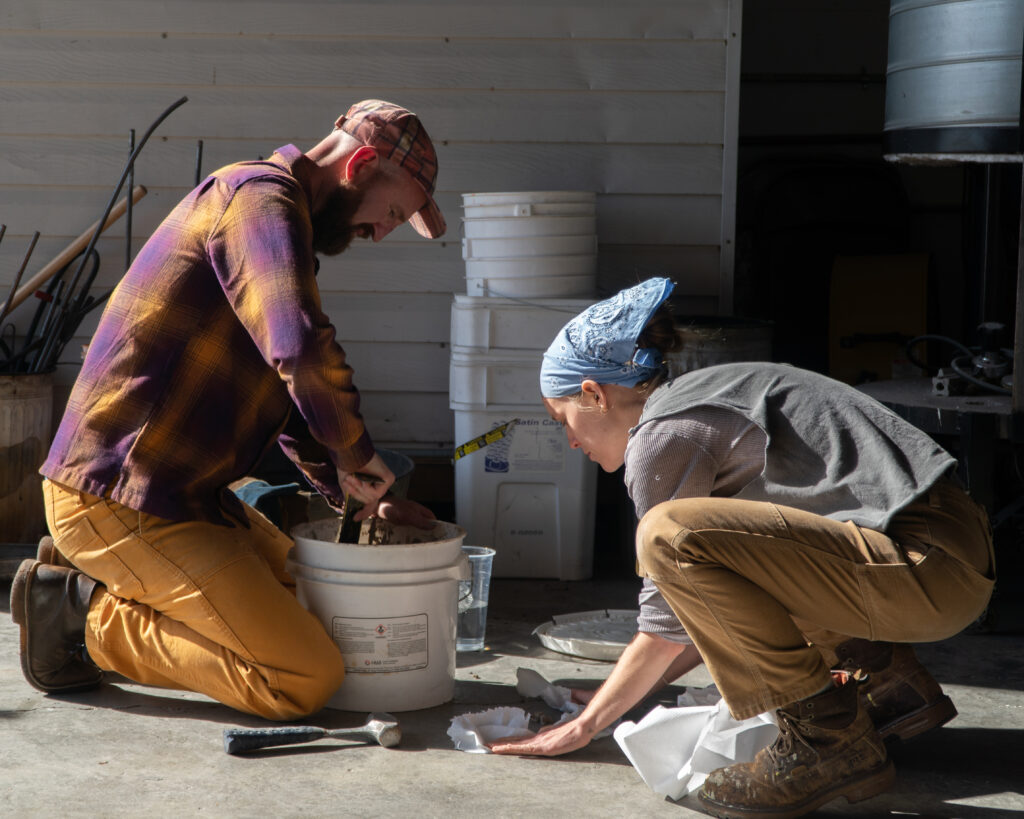 One of the best things you can do as a student is immerse yourself in learning art and design from faculty and collaborating with classmates. You might not think much of your snoring roommate or that super talkative classmate, but whether you are studying online or on campus, your classmates all have the potential to become your future collaborators and expand your network.
Invest the time in getting to know them. That's what the Google and Facebook founders, the artists behind Fall Out Boy and the team behind such hits as Black Panther and Fruitvale Station have done and it has led to profitable career collaborations.
The majority of faculty at Academy of Art are working professionals in your field of study, and those that aren't currently working in their industry once were. So, they know a thing or two, as well as influential people in the industry you love. Either way, your teachers provide terrific (and easy) networking opportunities. Go to their office hours, get to know them, and find ways to stand out. Faculty can recommend you for jobs, offer you work on outside projects and connect you with alumni who can promote your career aspirations. And besides they are a fascinating group of people.
Attend Industry Events, Join Organizations, and Make New Connections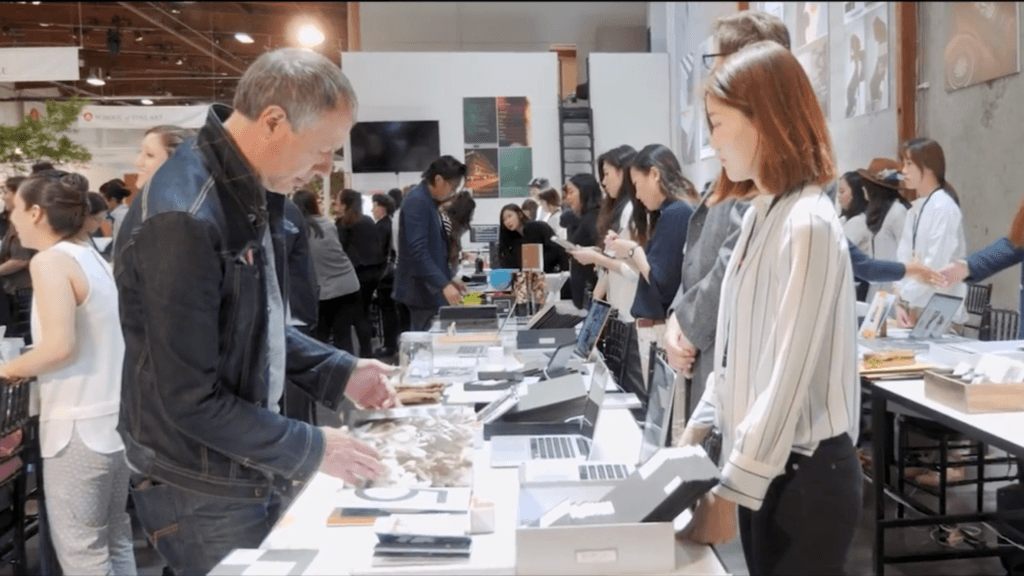 Gone are the days of awkward networking events where students just deliver resumes to tons of companies, shake hands and hope for the best. Now, it's all about companies coming on campus and seeking new talent aka YOU.
Academy of Art University's Spring Show is a great way for students to showcase their best work and meet with future employers. Industry Day for Spring Show is a specific day where employers come on campus to review Academy of Art University students' work and potentially hire them.
Other school events/conferences like Ideate also invite top technology companies to meet students and give valuable feedback on their portfolios. They are the perfect opportunity for you to get feedback on your portfolio and connect with people who could hire you in the future.
If you're looking for something a little less serious, join a student club on campus to get to know fellow classmates who are passionate about their majors just like you! Attend big events and organizations in the fields you're interested in and just observe what others are doing and jump in if you're feeling confident. You could attend a huge gaming conference like GDC or volunteer at the AIGA SF; the more regularly you attend these events/be a part of the organization, the more likely you'll meet familiar faces in the industry. They could give you career advice or help you land a job.
Collaborate and Be Friends with Cool People Online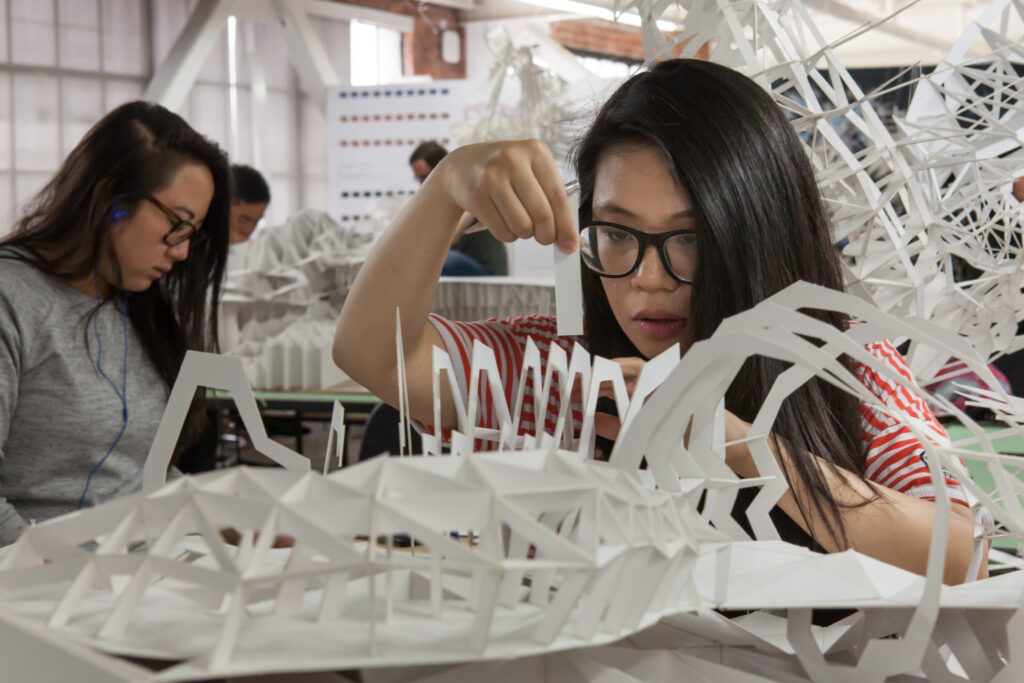 Instagram, Twitter, Behance — you name it. Social media is a great way to find fellow artists and designers whose work you like. Don't be afraid to slide into their DMs and shoot them a message about how much you admire their work.
In the meantime, don't forget to polish your portfolio on social media and website to its perfection. *Chef's kiss* If you need a second pair of eyes, check out the university's career services so they can review your resume and portfolio. When you are looking to collaborate with other creatives, they'll want to check out your work and see if you'll vibe well with them. Having Career Services check out your portfolio layout, proof your resume and give you a thumbs up on an approach is a terrific way to head into these first collaborative meetings knowing you've got a ton of great stuff to share.
Connect on LinkedIn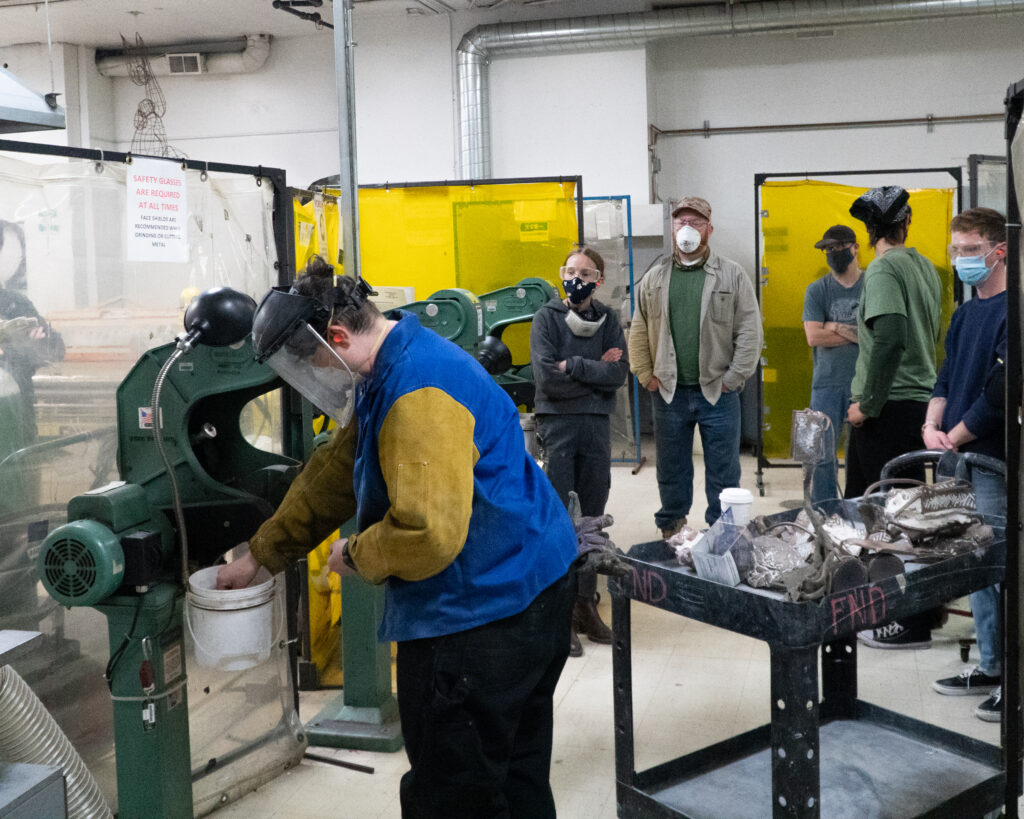 Speaking of sliding into DMs … honestly, how did people make connections before LinkedIn? I will never know! It's one of the most convenient ways to connect with people you admire in your chosen field. When building your LinkedIn profile add as much content as possible; remember, it's your professional profile and you want it to make an impression on others. Update your LinkedIn work experience, add links to your portfolio/work, include a short bio of who you are and your career goals, and ask people you've worked with to share recommendations that you can include in your LinkedIn profile.
If you're interested in creating original content for LinkedIn, turn on the Creator mode so you can grow a following and showcase your work. You can share your latest projects, discuss any hot topics in your field, and interact with your connections.
Connect with as many people as you can when you launch your profile. You will be surprised how many people you know and have already networked with are there. Check out their connections and ask to become friends with whoever is on the list that you would like to get to know.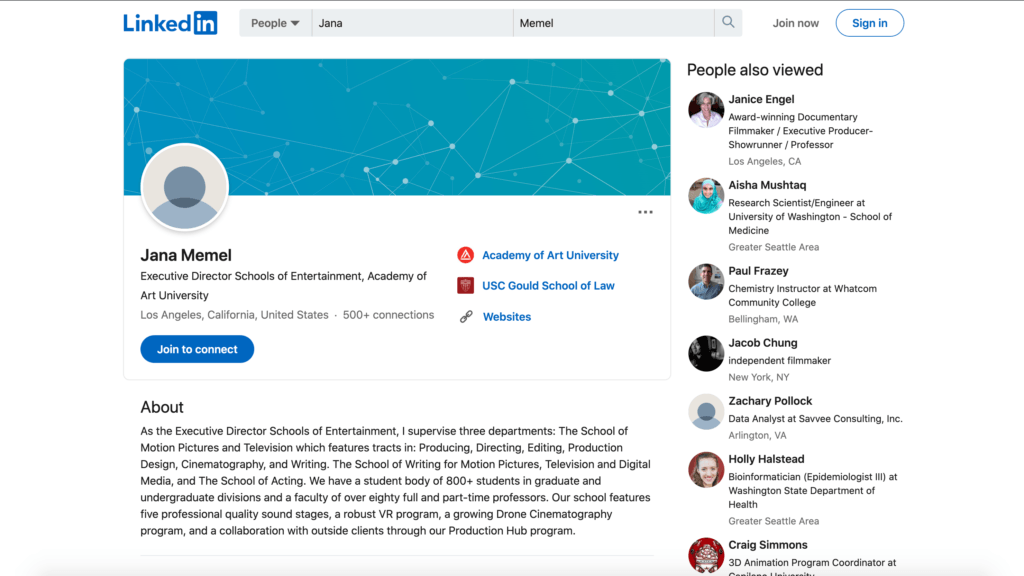 Now be bold, look up people or alumni who are in positions that you're interested in and ask them to meet IRL or virtually. Start out your request by saying why you admire them referencing their work. Then give a specific reason for your meeting. Be specific. Don't say to "Pick your brain about a career in design." Instead say something like, "I have been contemplating a career in product design. What would you suggest I do to impress recruiters?" or, "I'd love to know how you got your foot in the door, and what would make me stand out from the crowd of people applying to work for you?"
The odds are you will be turned down by nine out of the ten people you ask, but the "yes" from the 10th person will be worth all the effort.
---
The options for networking in 2022 are endless. The best way to meet creatives just like you is being in art school. You'll be trained by faculty who are working in the fields you love and connect with creatives who are building their careers as well. Chat with an admissions representative to learn more about the program. Once you find the program you love and are ready to join, apply to get started!