Versatility in Education: Academy of Art's Different Modes of Learning
Everyone's been quick to jump onboard online education, dubbing it as part of the "new normal" for learning. At Academy of Art University, however, this hardly counts as new; it's just… normal.
That's because online education has always been a part of our curriculum. Since 2002, the Academy has been pouring time, effort, and resources to build, develop, and refine an online system that will allow students to earn their degrees no matter where they are.
In case you didn't know, Academy of Art is not just one of the leading art schools, it's also a pioneer in online education. And this program has always been a keystone component in the Academy's modes of learning, alongside on-site.
Alongside, because the online curriculum mirrors that of the on-site ones. It's the same teachers providing instructions, the same coursework, the same ideal timeframe in which you can complete your course and earn a degree. The biggest difference between the two, obviously, is the extent of physical interaction and access to on-campus resources and facilities. Other than that, it is quite literally the same package, save for the ribbon of convenience and flexibility tied around the online mode of learning.
Let's get to know the different modes of learning at Academy of Art, shall we?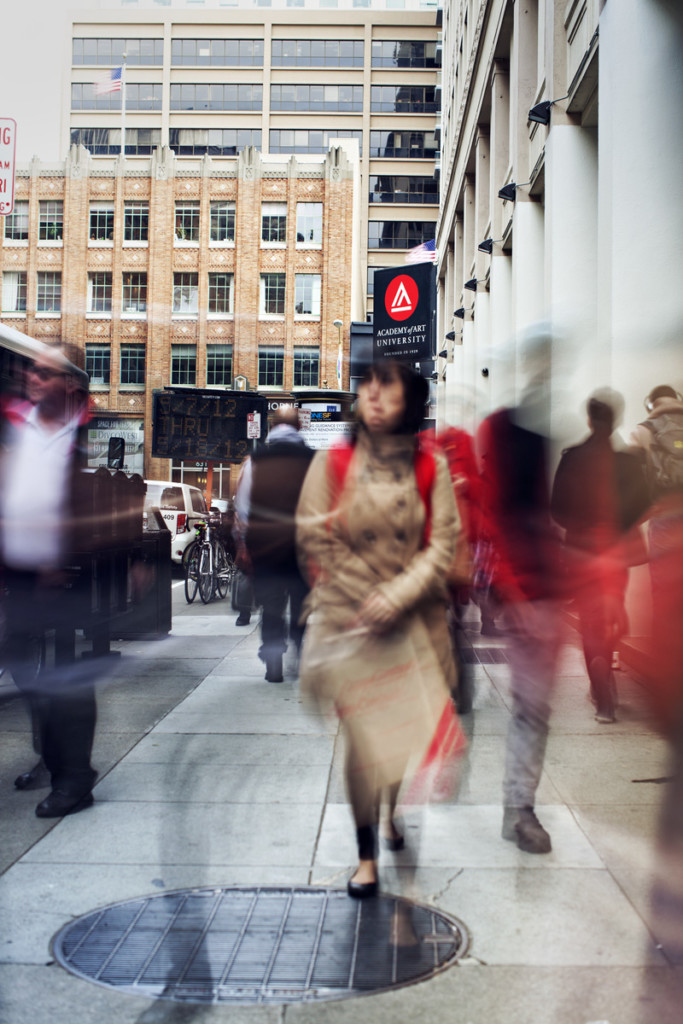 On-Site Learning
Basically self-explanatory: you enroll to class, go to our San Francisco campus, attend classes in classrooms, labs, and studios; and interact in person with teachers and fellow students. A pandemic happens and the city shuts down, this mode gets shut down as well.
Fortunately, we have another mode up and running that you can simply scoot on over to: online. Essentially, it's a lot like being told that this classroom is going to be closed, so you'll have to move to another one. So you take your stuff with you, head on over to the next, and resume classes like business as usual.
No need to miss a beat, which is great for those who would like to stay on track, but may not be as great for those hoping to get some downtime from school work.
Online Learning
As proud pioneers of a well-established online education program, we understand that even this mode of learning is dynamic and takes on its own various forms as well. It's not just a simple matter of letting the students login and do their course modules.
In fact, to a certain extent, taking online classes can be a lot more challenging than on-site ones. Sure, it's convenient in the sense that you don't have to force yourself to move to San Francisco just so you can earn a degree from Academy of Art University.
But it also takes more effort because online communication and interaction has a different requirement when it comes to making your presence known. In a sea of virtual students, the teacher really only has your files, and perhaps the occasional virtual cameos, to judge and grade your work and participation.
The way the coursework is delivered and received from student to teacher also matters. In between that is a gap that only effective communication can bridge. That bridge requires strong foundations in a reliable online platform that's easy to use and scalable according to the needs of its users.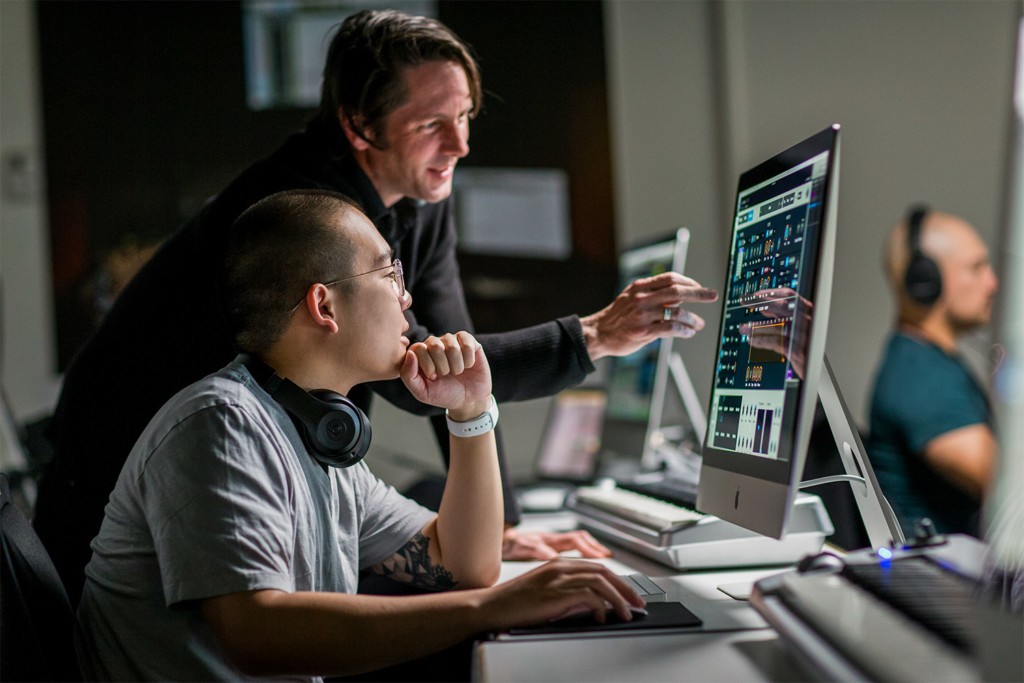 So the next time you hear about online learning, know that it's not one-dimensional. At Academy of Art, we've got two:
Synchronous Online Learning
In this type of online learning, students and teachers virtually interact with each other in real-time. A schedule is set, and the students are expected to show up and follow the course according to this schedule.
Various tools can be used for synchronous learning, including video conferencing, teleconferencing, live-chatting, and live-streaming of lectures, presentations, and workshops. Among the benefits of this type of online learning is that there is more face-to-face communication with the parties involved, albeit virtually.
For those who would prefer to learn along with a group, this becomes a viable alternative to when on-site or in-person instruction is not available.
Asynchronous Online Learning
This is the more independent type of online learning, so to speak. You're not tied down to a fixed schedule to meet with your teachers and classmates, although you are still accountable for submitting your requirements according to the deadline set, of course.
The delivery of instruction also tends to utilize more archival technology so that students can access it anytime, according to their own schedule. Tools may include recorded audio and video, interactive slideshow, virtual libraries, open discussion boards and forums, and hands-on work.
Although students are not learning in sync with each other, they are still able to reach out to provide or receive helpful critique. Essentially, therefore, they're still together in going through the coursework—just each on their own for the most part.
A bulk of the Academy's online education program is asynchronous by nature, which makes it perfect for those who may be busy with other life-things, like work, family, or business.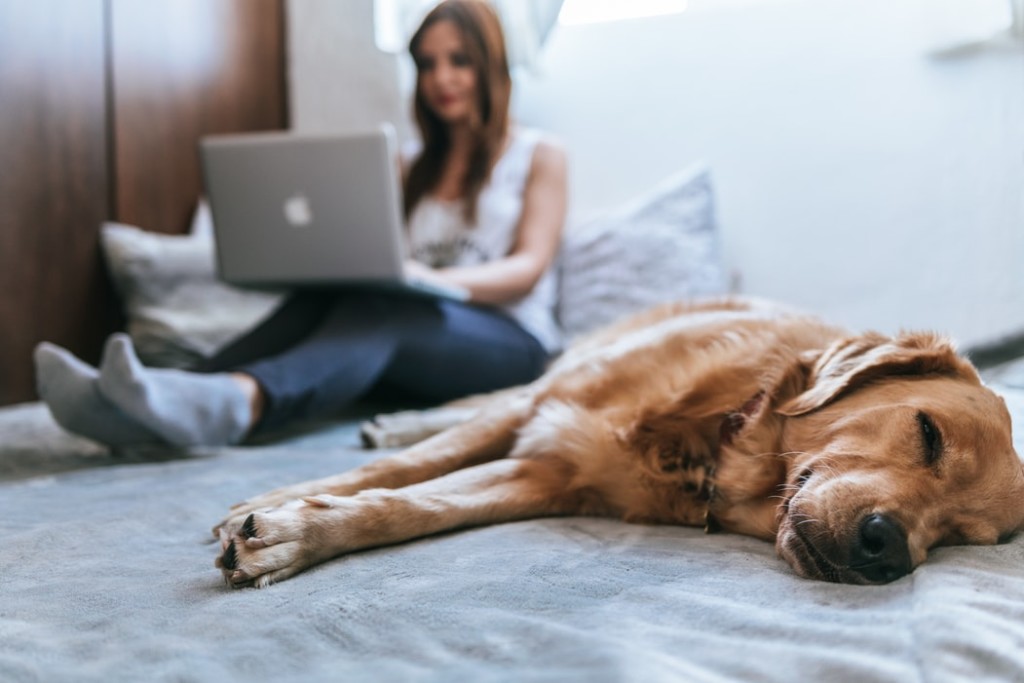 On-site or online, synchronous or asynchronous, what remains important is that Academy of Art University is ready, willing, and able to help you pursue your dreams, no matter how challenging circumstances may get.
Here, you will always have an art school community ready to welcome and take you in, sharing and celebrating with you as you go through your artistic journey.
---
Academy of Art University remains steadfast in its mission to provide quality education in art and design throughout these unprecedented times. Request information from our admissions representatives to learn more about our online education program. Apply now for our summer or fall semesters if you're ready to continue your journey.