Four Things You Should Know About Online Education in 2022
Take your education and career to the next level 100% online!
With the pandemic, many universities and schools updated their learning approach to provide unlimited online education classes for people to learn new skills. There are tons of online education options out there, so make sure to find one that tailors to your schedule and needs. Academy of Art University offers a few different learning approaches so students can focus on what it's important  — gaining experience and improving their knowledge.
If you're thinking of taking online classes, here are four things you should know about online education this year!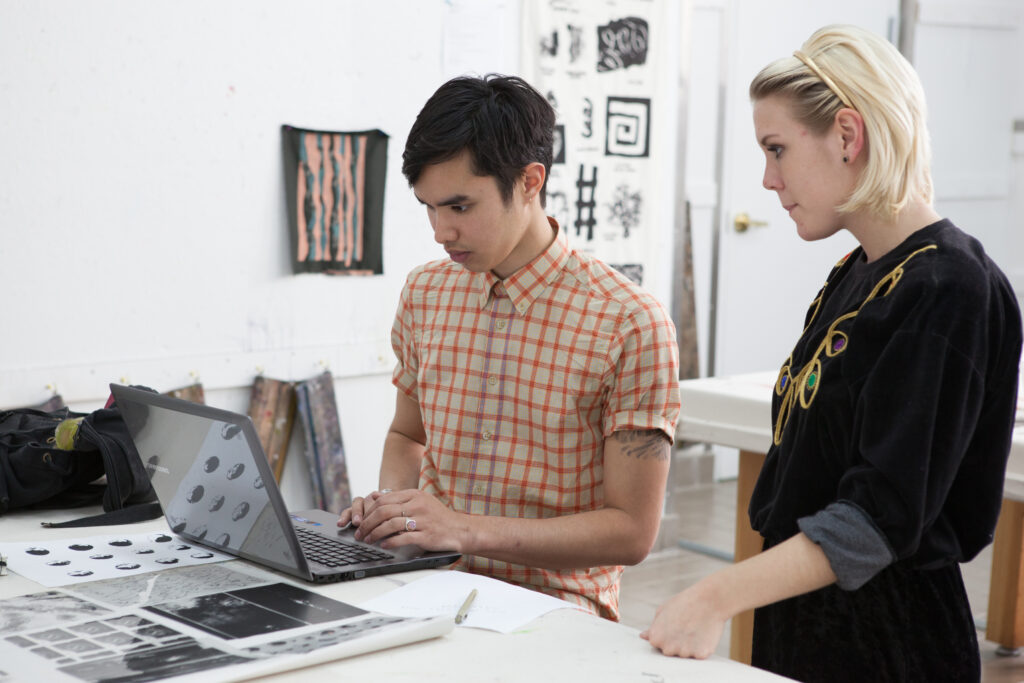 Level up your skills online.
Leverage your resources to complement your online education. Podcasts, working with mentors and likeminded creatives, and updating your own portfolio are key ways to level up. Use what you learned during your online classes in your personal projects and/or collaborations to solidify what you've learned in class. Nothing better than applying skills with real-world projects that you are proud to showcase to the world.
Check out this article about all the ways you can improve your skills online!
Choose an online education approach that fits your schedule.
The biggest benefit of an online education is it can fit seamlessly into any person's schedule. Within online education, there are several types of learning modes that are suitable for different people. For example, Virtual onsite classes are perfect for students who want to take their classes completely online without sacrificing the live collaborative environment. On the other hand, students who enjoy onsite classes but need flexibility in their schedule opt for a hybrid learning approach. They can mix things up and take some classes online and others in person for the best of both worlds.
Learn the difference between the hybrid learning approach and virtual onsite classes in these two articles!
Don't make these common mistakes while taking online classes.
Investing in education is a commitment that you make for yourself. If you want to take your education and career to the next level, you should research various accredited programs and create a schedule that fits your lifestyle and needs and ensure you gain practical hands-on skills you can use.
Read this article to avoid making these rookie mistakes while taking online classes!
Start researching careers that fit your lifestyle.
Just because you are in the beginning of your education doesn't mean you shouldn't look ahead! With the rise of technology, there are tons of fulfilling creative careers that you can pursue AT HOME. Being remote allows you to have more time to focus on yourself and the people around you. Creative careers like animation, illustration, game development, graphic design, and more are perfect for those who prefer to work from home.
Explore all the careers that allow you to work from home in this article!
---
Now is the best time to start a new career or level up your current one! Online education allows you to get real-world experience and learn from creative professionals completely online. Request information to learn more about how you can start learning today. Apply to join the next class of creatives!