Women's Day Series Presents: Mokshini
"Art and design is a visual representation of the world around us, having all voices heard is essential in communicating a holistic view on how we see it."
Having gone to an all-girls school in New Zealand, Nadeesha Godamunne, who goes by her first name Mokshini, learned "very early on that women can do anything too!"
Her career path looks diverse, but doesn't really stray too far from each other. Having started with fashion design—which she eventually pursued as a career, even becoming an instructor in fashion drawing for freshmen at Academy of Art University's School of Fashion—she eventually went on to pursue illustration for her graduate studies.
"[I]t was something I was skeptical about, mostly because I didn't see it as a viable career path. Once I began though, there was no turning back!"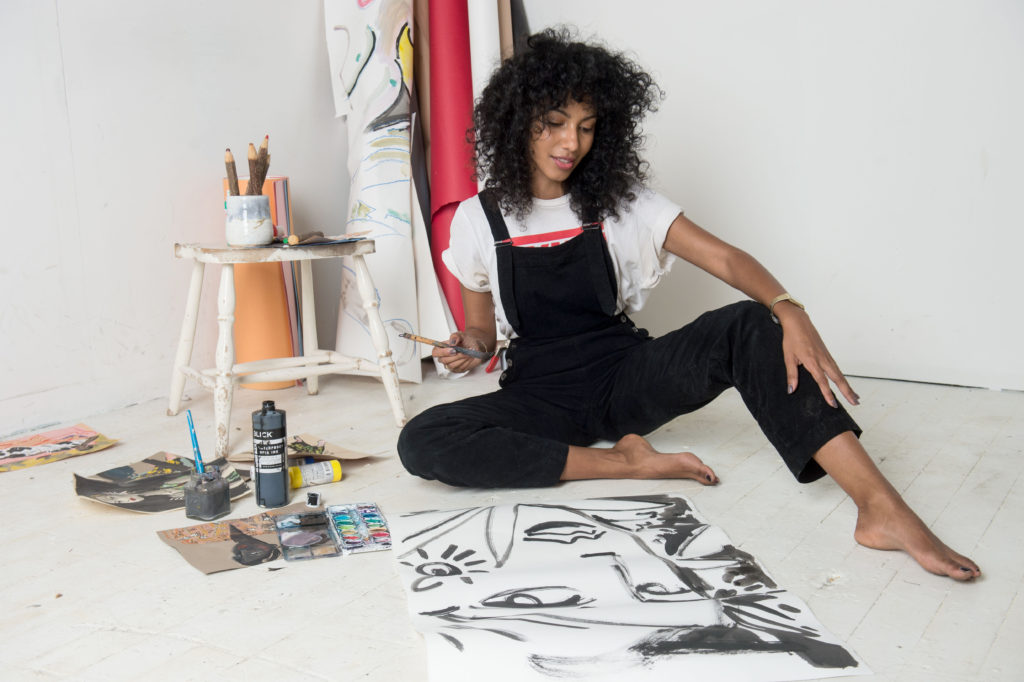 She actually started her stint at the Academy while she was taking up her masters. It was also during this time when she met her favorite illustrator, Gladys Print Palmer, who also happened to be working at the Academy then.
She moved to New York six months later to become an in-house illustrator at Ralph Lauren. According to her, this position taught her to work with speed and accuracy. After three years, she decided it was time to go freelance, which, according to her, "was a big step for me."
She's been doing freelance work since then and has since built an impressive list of clientele, including The New Yorker, Vans, Neiman Marcus, and Rizzoli Books, to name a few.
In this part of the Women's Day Series, Mokshini shares her experience working in the field of illustration, and gives advice to those who may be looking for inspiration.
What is it like to be a woman in your field?
I'm lucky to creatively evolve in an arena that today embraces the female voice. Unlike several decades ago when men dominated fashion illustration, I feel that today this field has a strong female presence. I'm sure things like an increase in female fashion designers and access to social media over the years has created a platform for more women to have the freedom to express themselves. Despite this progress, I also know that this is not the case in all parts of the world, countries like New Zealand and the United States are constantly forging pathways for women. Being a female artist elsewhere in the world may have its challenges.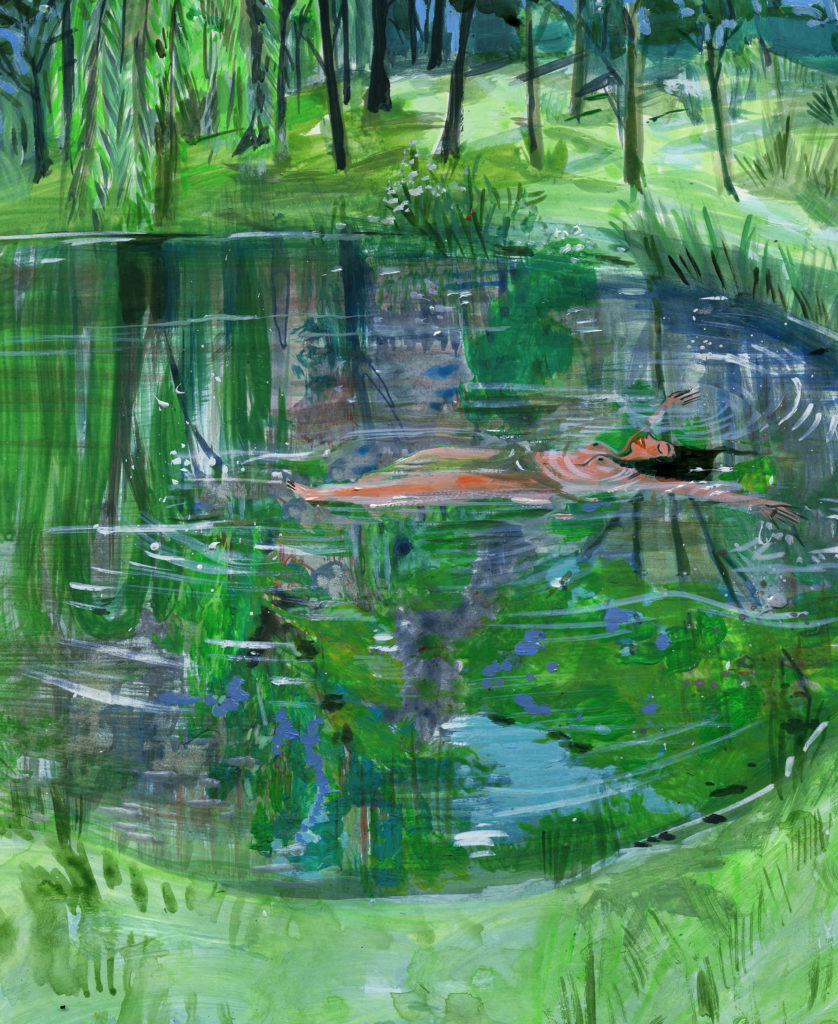 How can art and design help to create a gender-equal world?
Art and design is a visual representation of the world around us, having all voices heard is essential in communicating a holistic view on how we see it. This means some changes need to happen and more women need to be showcased in major galleries.
According to the online artzine 'The Artling', "The New York Times reported the astonishing yet not surprising finding that a mere 11% of museum acquisitions were of artworks created by artists who identified as women" (Oct, 2019).
Art should be inclusive and for everyone! Having women share their voice center stage not only will create a gender equal art world, but will inspire a younger generation of girls to visually express themselves.
What can we do as individuals to create a gender-equal world?
If you're a woman, I would say, make your voice heard! For me, digital media has become an artistic tool to create a space for my voice". My work is very much about capturing the 'real girl', and creating relatable stories. Much of my demographic is women- and it's been awesome to connect and have my work resonate with other women. Social media essentially allows us to create conversations, and an awareness of our presence.
On another note, I think it's important as individuals to be open minded and not use gender to dictate what art is 'good' and 'not good'- It's essential that we stay informed and are inclusive.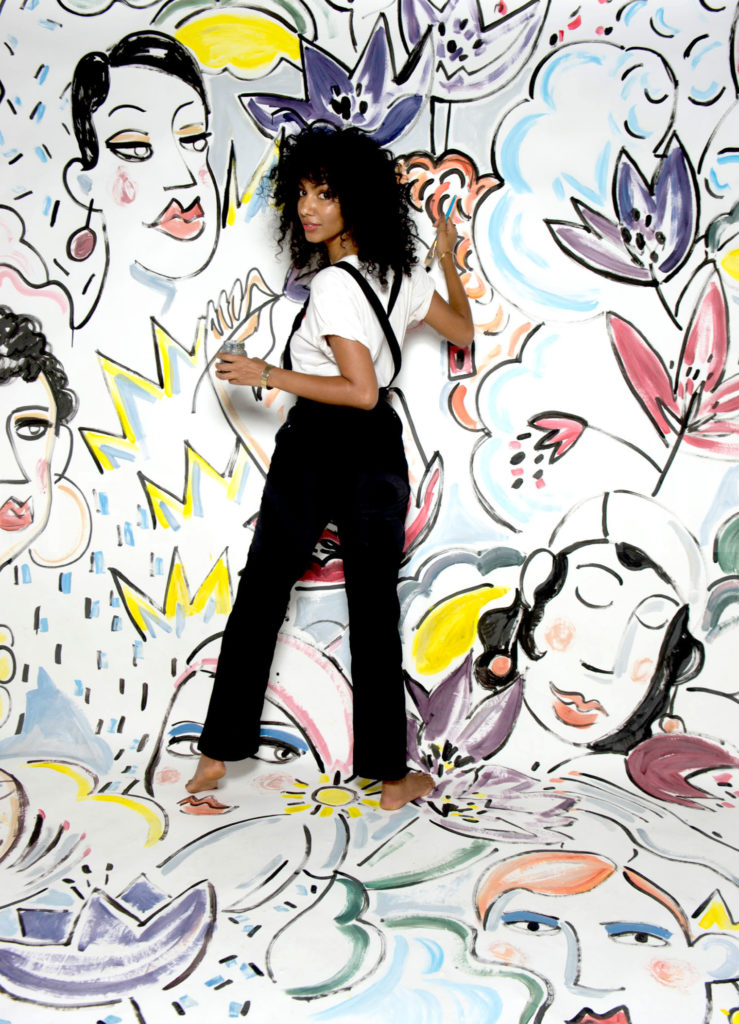 Do you have any advice for young women who are considering entering your field? What's something you can share—given your experience—that may make their journey better?
There is a lot of competition out there- it's important not to compare or try to draw like an illustrator you admire- make it your own and just be you!!! Find your own unique voice and style. Sometimes we need to take a detour to even discover ourselves, but as long as you're honest with yourself, and do what you love with rigor, your fans will follow.
Anything else you'd like to say to young artists living in this generation?
In this generation, social media is a key element to get work out there, stay relevant, and be visible, but it's also important to be aware that it is merely a tool- sometimes creating a healthy relationship with it takes time.
Years ago when I first got on Instagram, I found myself waking up feeling like I HAD to post! I soon realized that as an artist I had to first and foremost create art for me and my soul, not others, and definitely not for likes! Your art in this virtual setting can easily be dictated by others, so its important to remember to lead with your heart!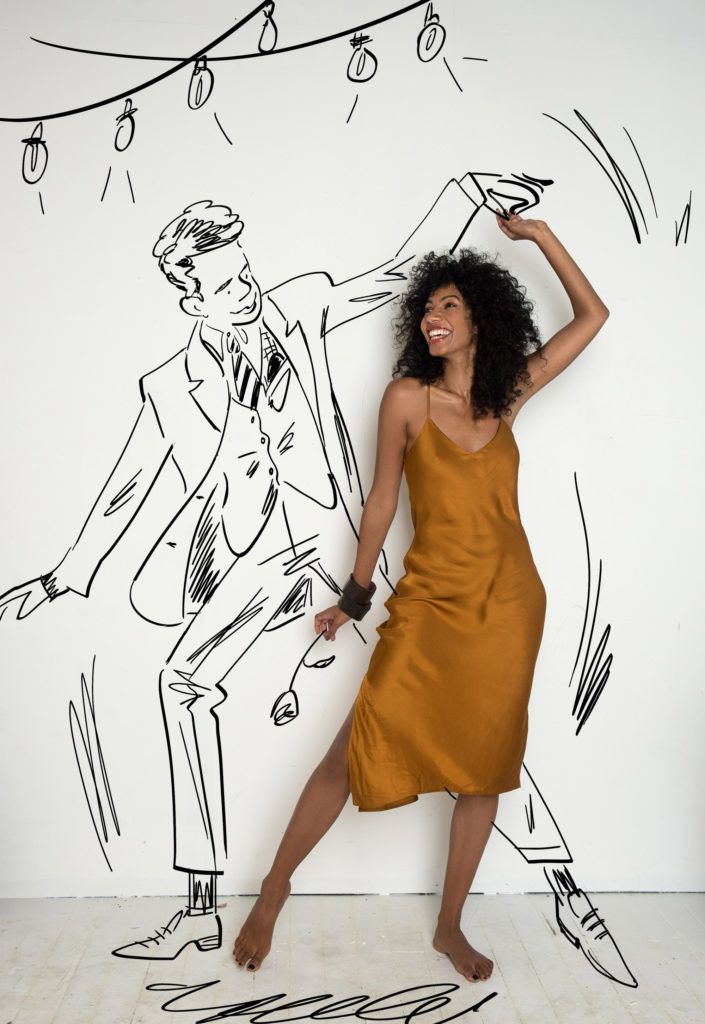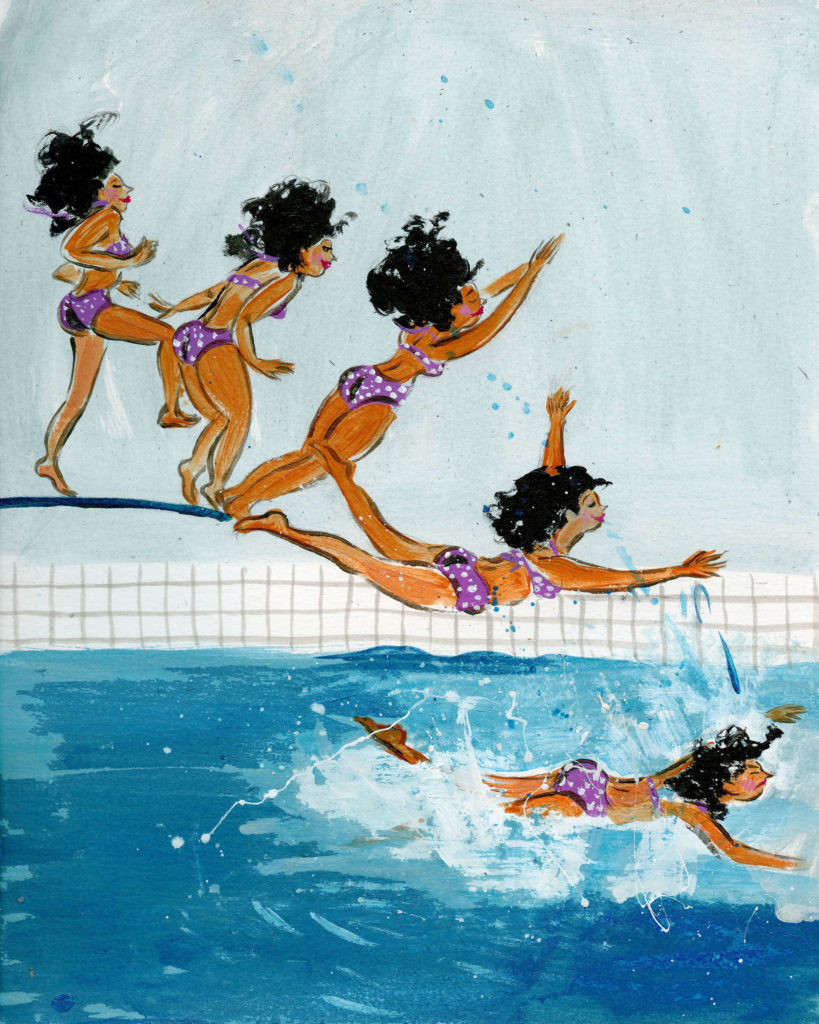 ---
Academy of Art University is open for admissions for summer and fall semesters. Request information from our admissions representatives or apply today to join our creative community.
---
Images courtesy of Mokshini