Pre-College Programs for High School Artists: A Guide to Summer PCAE
For high school students hoping to go to art school, now is the best time to think about your summer plans. After all, summer break means free time, which means you'll get to start building your art portfolio.
But building an art portfolio can be hard if you're doing it on your own. That's why many young artists like to join summer semester pre-college programs: to grow and learn with creatives like themselves.
If that sounds appealing to you, then you should check out the Academy's Summer Pre-College Art Experience (PCAE)!
The Basics Of PCAE
First off, what is PCAE?
PCAE is a program exclusively for high school students. In PCAE, you can take a variety of classes across the Academy's many departments, such as Animation & Visual Effects, Fashion, Game Development, Graphic Design, Illustration, Photography, Interaction & UI/UX Design, and more.
Classes can be taken online or on campus in the heart of San Francisco. Along with a group of equally passionate peers, you'll be taught by professionals in your area of interest and emerge with work that you can use in your art portfolio.
Ultimately, PCAE is a great springboard for your college career and beyond.
The Perks of PCAE
With the basics covered, we can dig deeper into what makes PCAE an opportunity you don't want to miss. So let's talk money for a second.
Pay Attention, Instead of Tuition
While most pre-college programs cost money to attend, PCAE is offered at NO TUITION CHARGE. You can also simultaneously earn scholarship dollars toward your future undergraduate studies at Academy of Art University.
It doesn't get much better than that—and that's still the tip of the iceberg.
Creativity, Critiques, and Connections
Being around other artists in PCAE comes with a whole host of perks, including but not limited to:
Inspiring and getting inspired. Bouncing zany ideas off of your peers. Trying out and taking concepts to the next level. The creators that you admire wouldn't be as amazing as they are without their encouragers and their equals—which leads us to our next point.
Collecting feedback. We've all had that moment where we wanted something more substantial than praise. "I don't know, it looks fine to me!" can only get you so far. But not everyone can give you the feedback that you seek, unless they're also artists.
Meeting and making mentors. In class, you can consult instructors who can give you concrete, relevant advice about college, the industry, and more—because they've been where you are before. If you're unsure about what path to take, they can help you find out.
Forging connections. You'll gain not only friends and mentors, but also a vital support network of artists who understand your struggles.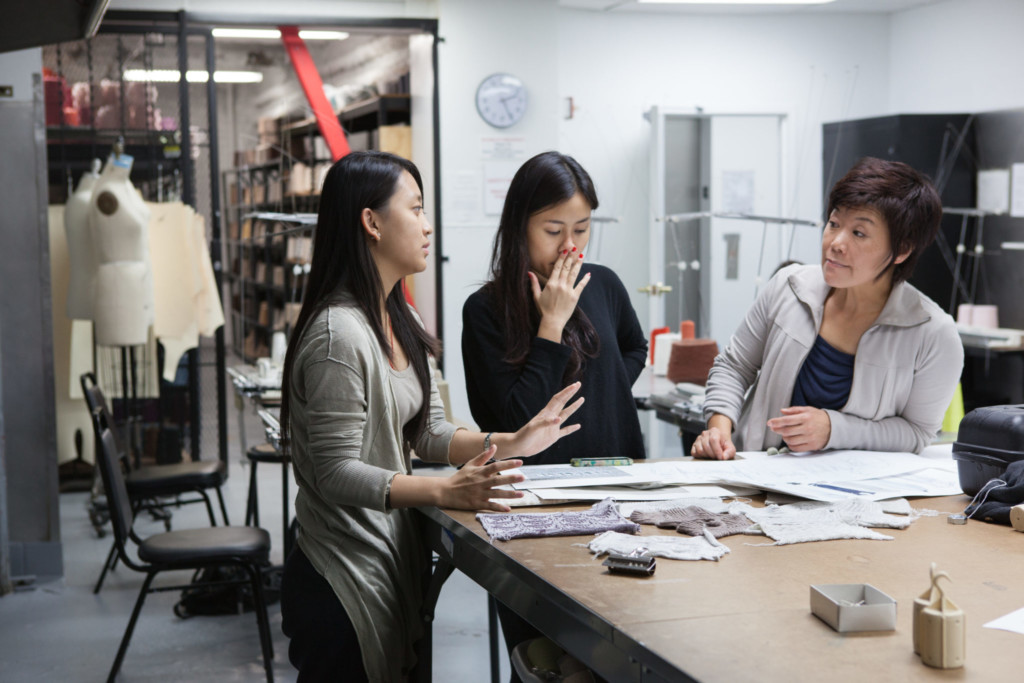 Experience Summer PCAE for Yourself
But that's enough from us. The Academy is accepting applications for Summer PCAE right now, so apply today and be the judge of your own experience!
Don't forget to check out this useful list of classes offered. For ease of reference, we've also included the upcoming program dates below: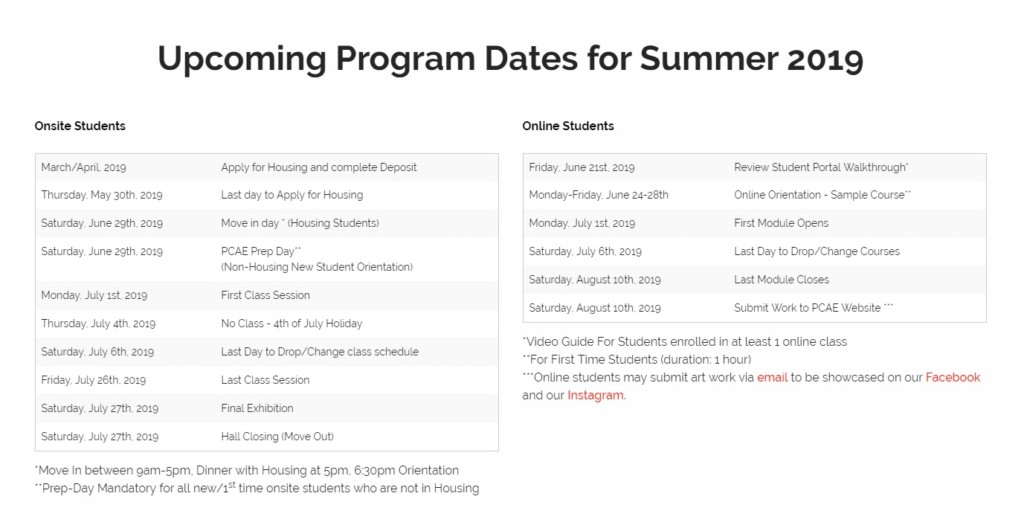 Take note that Summer PCAE students have the special option of on-campus housing. If you want a taste of college dorm life, mind those housing application deadlines!
Last but not least, if your summer's jam-packed with travel, SAT cramming, and more, Summer PCAE isn't your last chance to enjoy our pre-college programs. We offer Fall and Spring PCAE too!