Academy of Art's Real-World Partnerships Give Students Hands-On Experience
Take a gander below at some of the most recent industry partnerships we've had—and the impressive quality of student work resulting from it.
Anyone pursuing an art and design degree knows that apart from student work, hands-on experience is crucial to learning. And no, we don't just mean being able to practice theoretical techniques as applied with pen and paper. We're talking about the real work, the exciting, but also grueling task that awaits students in the outside world.
That's why Academy of Art University takes much pride in being able to partner with industry giants to be able to deliver to students the invaluable experience of being able to work on professional projects with real-world clients, while still earning their degrees.
Norman Rockwell VR Project
Spring 2017-Spring 2018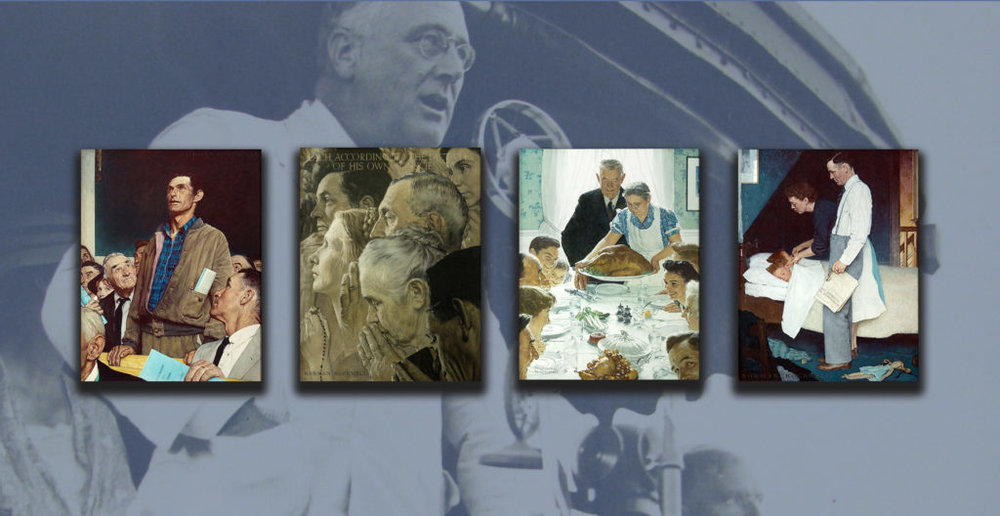 This project is definitely something worth being proud of. It did, after all, give Academy of Art students the opportunity to not only implement their ideas for the Norman Rockwell Museum, but more importantly, to present their work in front of no less than members of Congress at the US Capitol Building. A multidisciplinary project involving students from the Schools of Game Development, Interaction & UI/UX Design, and Illustration, the Norman Rockwell VR project is testament to the Academy's focus on the importance of collaborative work among artists and designers.
Learn more about the Norman Rockwell VR Project here.
Subaru 2030
Fall 2019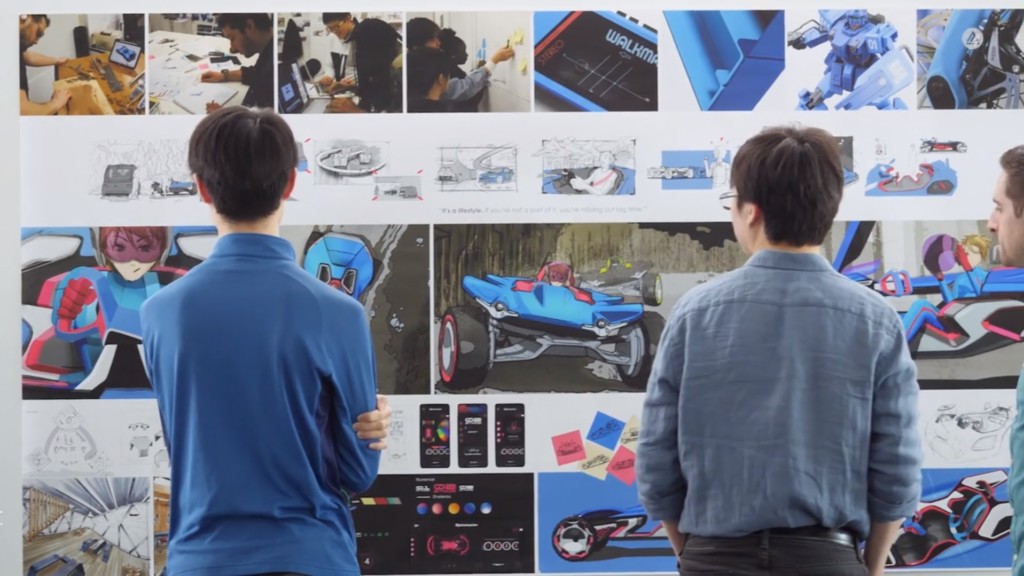 Every year, the School of Industrial Design never fails to pose a good challenge to their students. For the Fall semester of 2019, they partnered with car manufacturer Subaru to see what the students can come up with for a Subaru car in 2030.
Throughout the semester, the students—including those from other departments like Interior Architecture & Design, Architecture, and Graphic Design—teamed up in order to meet the brief on time. It pushed them hard and definitely came down to the wire. At the end of it all, however, all the hard work paid off. Subaru's Senior Manager for Product Planning & Design Matt Wherry was "Beyond impressed."
Follow the journey of these Industrial Design students from beginning to end, as they bring their visions to life for a new Subaru car fit for 2030, in these videos here.
Five Keys Home Free Facility
2020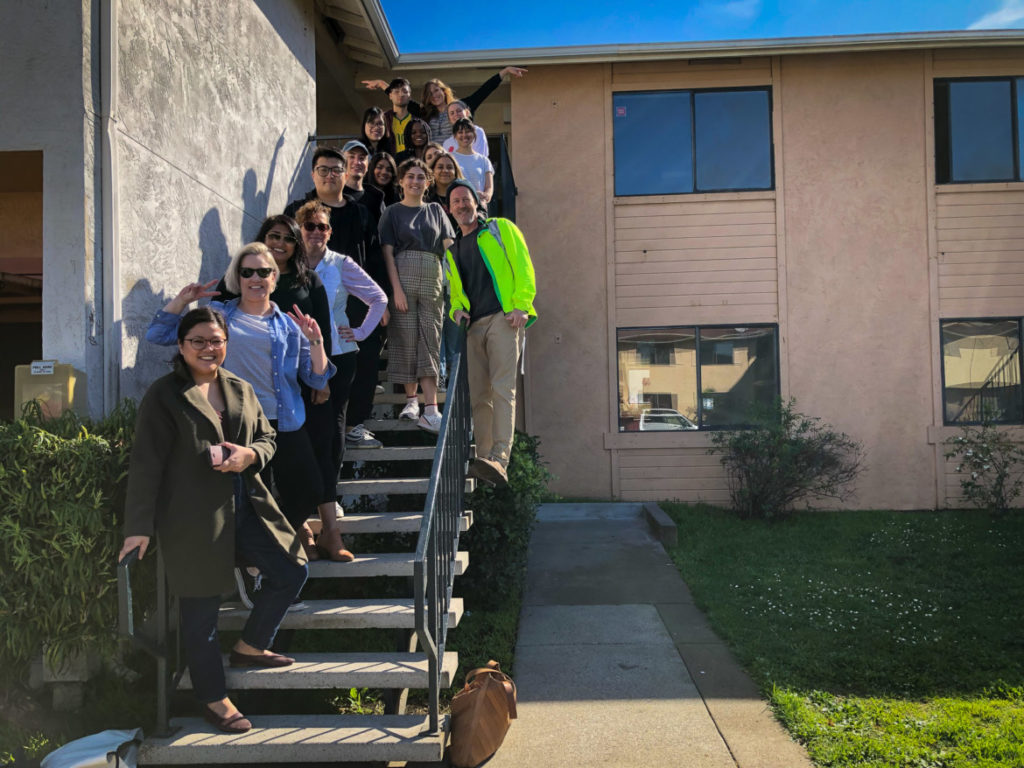 Academy of Art's School of Interior Architecture & Design is proud to collaborate with Five Keys Schools and Programs, a non-profit corporation operating assisted charter schools and programs that cater to transitional-aged youth (TAY) and adults in California.
For this collaboration, Academy students helped Home Free and Five Keys to provide stable housing for the program's recipients as they re-enter society. Over at Treasure Island, the teams converted an apartment complex into a place of comforting reprieve for 12 previously-incarcerated women as they slowly but surely make their way back to the outside world.
Learn more about the Five Keys Home Free Facility project here.
St. Mary Cathedral Redesign Project by Interior Design School Students
2020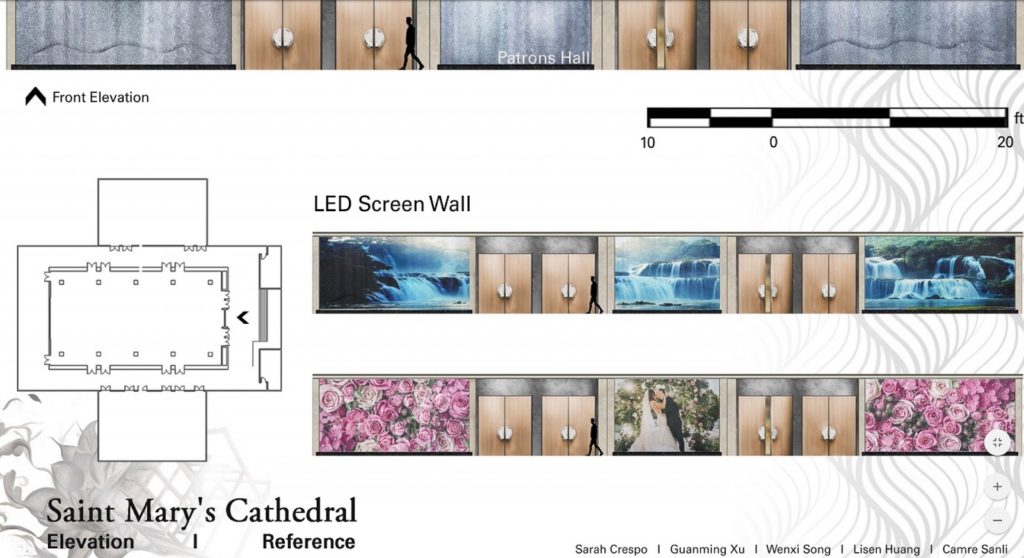 Earlier in 2020, undergraduate students of the School of Interior Architecture & Design pitched in their renovation to one of San Francisco's most recognizable architectural landmarks in the city, the Cathedral of St. Mary the Assumption. Separate teams submitted their proposals but at the end of it all, both student teams' proposals were chosen by St. Mary's staff. Reportedly, St. Mary's was so impressed with both proposals that they couldn't make up to just select one. And so they got both.
A budget of $1 million has been approved to carry out the expansive redesign of select areas of the Cathedral's property. The project is expected to be completed in Summer 2021.
Read more about the St. Mary's Cathedral project here.
---
These are but a handful of the more recent industry partnerships that Academy of Art students get to participate in for real-world experience. The Academy is committed to providing not just quality education to our students, but also valuable hands-on work. These actual projects further enrich their understanding of their chosen industries and what it requires of them as future members of the community.
Be inspired by more student work executed at professional levels through real-world partnerships here.
---
Academy of Art University is now accepting applications for the school year 2021. Request information from our admissions representatives or apply now to save your spot.