Animation School Alum Reaches Out for the Stars with One Small Step
We all love legendary success stories with humble beginnings. Especially, when it is not only inspiring but also replicable in real life.
That's why we are nothing short of proud to introduce one of our successful alumnus from the School of Animation and Visual Effects, Shaofu Zhang.
When Shaofu first came to the Academy of Art University, he had zero understanding of animation production. With perseverance and dedication to his studies, however, he graduated with a Gold Medal in Animation from Student Academy Awards and received a job offer from Disney.
He then established his own animation studio in both the U.S. and China, and is now competing with the big names, such as the Pixar and National Film Board of Canada, in this year's Oscars race for the Best Animated Short.
If you want to learn the secrets of how to reach your own stars as Shaofu did, this is the interview you shouldn't miss.
Q: Can you briefly introduce yourself to us? When and how did you discover your interest in animation?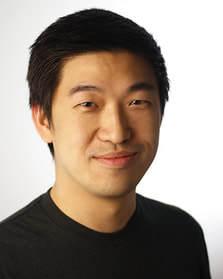 Shaofu Zhang (SFZ): My name is Shaofu Zhang. I am the founder and CEO of Taiko Studios.
I was born in China and I moved to the United States when I was five years old with my parents. I grew up on the East Coast in Raleigh, North Carolina.
I had a great interest in animation and movies from an early age when I was around six.
Because I was a big fan of stop motion animations, such as the Nightmare before Christmas, Gumby, etc., and I was obsessed with finding out how did they do it?
So I started experimenting with my dad's Hi8 camera (with cassettes) to make short clips of little stop motions and even my own Lego movies.
Q: How did you first come to learn about the Academy?
SFZ: I've always had the tinkering for animation, especially when I was studying film production at the University of North Carolina where I formed my basis of live action.
So after college, I started researching and tried to find schools that were really at the top of the industry with excellent faculty members, facilities, and other resources until I found the Academy of Art University and decided to start my master's in animation at the Academy in 2007.
Q: What led you to build Taiko Studios and become a creative entrepreneur?
SFZ: I think, the entrepreneurship runs in my family. My mother opened up a tailor shop to provide for the family when we first came to the U.S., and then my father developed his import and export business.
I have been influenced by them and got the idea of building my own thing some day since I was a kid.
After I graduated from the Academy and worked at Disney as an animator, I learned more about the Hollywood production system but also found out a fact that your role, as being an animator in Hollywood, is only a very small piece of a larger machine.
Moreover, there weren't enough representations in the animation industry that could resonate with Asian Americans who grew up from immigrant families, like me.
Hence, I decided to shape my idea into the reality and build a new studio to bridge East and West through animation and tell these animated stories that had a universal tone but ingrained elements of Chinese culture.
Q: What inspired you and your team to produce "One Small Step"?
SFZ: It was a pitch from Bobby Pontillas (one of the co-directors) for the Disney Shorts Program, which wasn't selected. But I liked Bobby's pitch and asked him to bring it to Taiko.
Initially, it was just a very simple idea of this girl who wants to be an astronaut.
Eventually, it evolved into a more complicated story with the Chinese American background. The story isn't only about self-achievement but also the support from loved ones.
One Small Step is our love letter to everyone who chased that impossible dream and the family that supported them through it.
Q: What expectations did you have for the film following completion?
SFZ: It was pretty simple in the beginning and we didn't talk much about awards. The only mission was all about making a great short film.
Because this is the first baby for Taiko, which would set the tone and influence how would the industry and general public think about us. So making it be the best it can be was our goal. That's it.
Q: What was your reaction to the film being nominated for an Oscar?
SFZ: We were hopeful but didn't want to expect too much. Andrew Chesworth (the other co-director) and I were asleep that night, because the Oscars nominations were announced at East Coast time, which was around 5 a.m. in the West Coast.
However, Bobby stayed up and waited for the announcement. I was awakened by his phone call and he was screaming, "We did it, we did it!" into the phone. I was a little bit drowsy and thought I was still dreaming.
Until I checked the nominations online which blew my mind. I told myself, "Oh my god, we're actually in the Academy Awards." Then I called my mom and told her this great news.
Later, we were invited to the Oscars luncheon and got to meet all the great artists for the very first time: Mamoru Hosoda, Bradley Cooper, Mahershala Ali, Glenn Close, Spike Lee, and so on.
It was amazingly surreal to think that we reached the same level as these marvelous artists.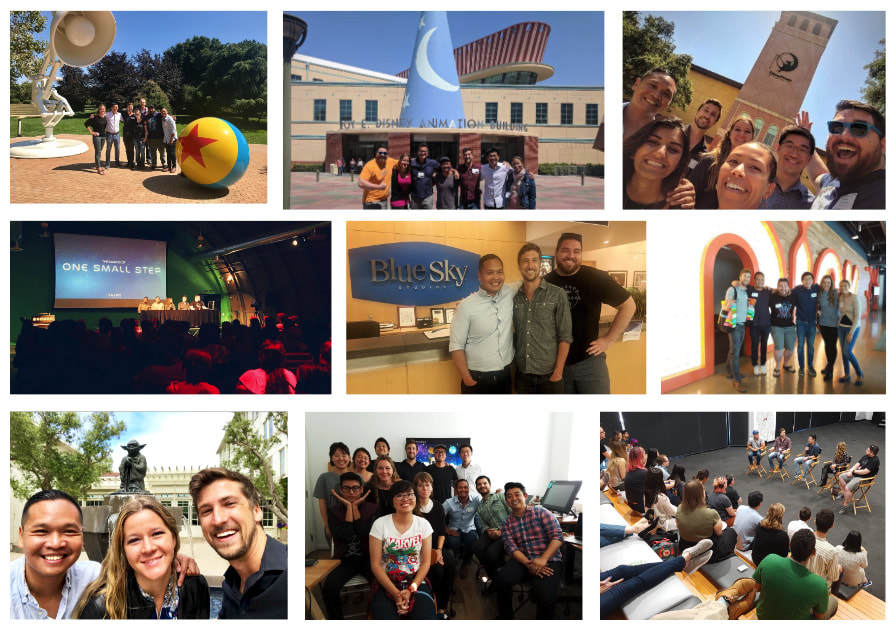 Q: How has the overall reaction to One Small Step been?
SFZ: We've had so many positive responses especially from the female Asian American audience, who said they finally saw a main character that looks like them in an animation like this and felt represented for the first time.
I felt great about those reactions which encourage me to do more animations that will resonate with my audience and will be remembered.
Q: What kind of role did Academy of Art University play in fostering your career?
SFZ: The Academy plays a huge role in my career. I literally started from zero and I wouldn't be in the animation industry at all if I didn't go to the Academy. It was amazing to have the top level faculties and resources as an aspiring animator.
Moreover, the network you established on campus could be extremely valuable for your future career. For example, my thesis project Dragonboy was a collaborative project.
So I got to work with a group of students and thanks to the team, we made a remarkable short which brought us the Gold Medal in Animation of the 38th Student Academy Awards.
To me, the special bond I formed with my teammates is significant for a lifetime, and many of them are now working at major studios, such as Disney, Blue Sky, etc.
Q: How do you see the differences, challenges, and opportunities of the animation industry in the U.S. and China?
SFZ: First of all, I am rooting for the "Spider-Man into the Spider-Verse". Because it's doing a lot of wonderful things that my team at Taiko are also trying to do.
So I hope it will reach a huge box office success that will open up numerous opportunities for the animators in the U.S.
Meanwhile, China has emerged as one of the big players in the global film industry with great resources and a large market. I believe, there are plenty of opportunities for animators who want to tell nonconventional stories.
Because, let alone the cultural differences, the major studios in the U.S. have carved out a very broad but also very specific four-quadrant type of family movies.
While the main audience in China is between 18 years old and 30 years old, which is different from the U.S. market.
Q: Many of our current students attempt to compete for the Student Academy Awards. As a previous winner, what is your advice for our students?
SFZ: I think when you start working on a project, from an artistic standpoint, you should set the goal of doing the best you can and making it meaningful, instead of aiming for the awards.
However, on the other hand, you should acquire some practical knowledge of how to raise fund, how to enter the festival circuit, how to be your own promoter and optimize the exposures to get the attention from your audience, etc.
Q: What is your advice to those who might want to follow your path and become a creative entrepreneur in both the U.S. and China markets, especially for many of our international students?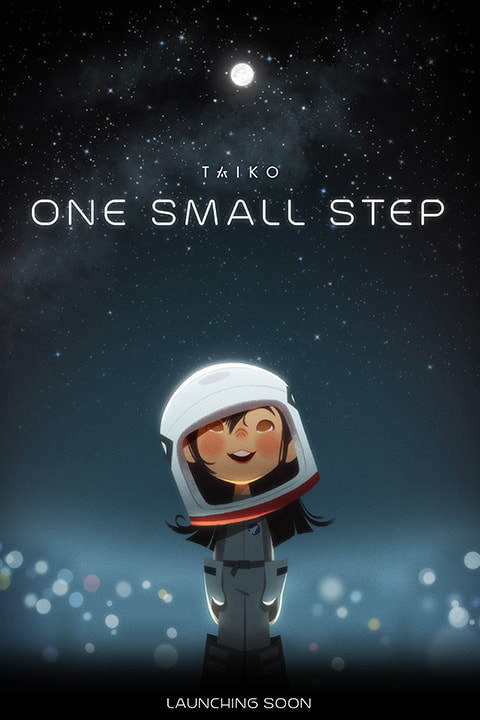 SFZ: The animation and film industry in China works much differently from institutionalized Hollywood.
It is certainly more complicated and challenging for someone who wants to become a creative entrepreneur straddling both sides.
If that's your goal, you have to be prepared for a lot of pain and be ready to make mistakes and learn from failures.
From my personal experience, I also think if you want to be more than an animator working at a big studio but start your own business, you should keep studying and reading books, a lot of books.
If you are lucky to find a great mentor, that would tremendously help you have a smoother transition.
For many international students, I would suggest them to be open-minded for different viewpoints and try to mingle with people outside of your own circle, especially for those with the language barrier.
You have to learn how to get out of the comfort zone and be a sponge to absorb as much as you can from the Academy and make those connections that will benefit your career in the future.
You may simply start with "One Small Step", say "hi" to as many people as you can.